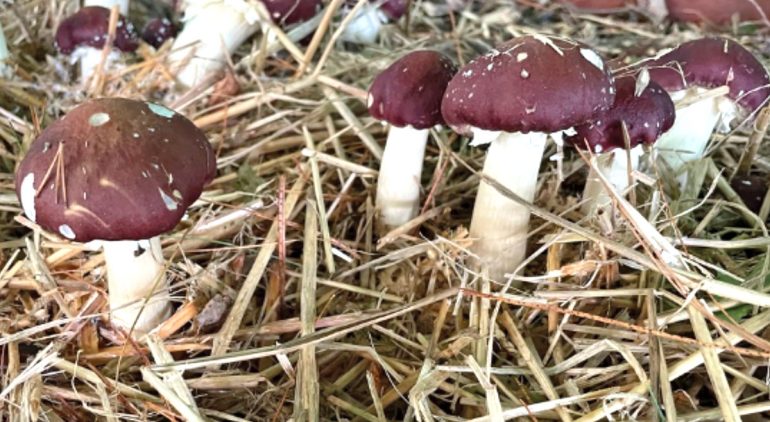 Apr. 26th
5:30pm – 7:30pm
Patricia A. Hannaford Career Center
51 Charles Ave., Middlebury, VT 05753
Join Herbalist Julie Mitchell from Eos Botanicals for a DIY, hands-on workshop that introduces participants to a few low-barrier ways to cultivate culinary mushrooms! Each participant will learn techniques to successfully grow wine cap mushrooms in perennial beds at home and engage in a hands-on process of creating an indoor oyster mushroom fruiting kit. Medicinal mushrooms will be touched on as well, with suggestions on how to incorporate them easily and when appropriate, or for daily use. Please note that masks will be required for this class, per instructor's request.
Julie Mitchell is an educator, gardener, and herbalist who lives in Monkton, VT. She is the founder and owner of Eos Botanicals. The art and the science of being an herbalist have been a compelling force in her life for over 30 years. We have been lucky to have her teach workshops for the Co-op as part of our Co-op Classes at the Hannaford Career Center, including this exciting class! She is a gardener, wildcrafter, herbal product manufacturer, and herbal/health consultant, all with the intention to further both the health of the individual, as well as the health of the environment.
Advance registration is required. Please register at least one week in advance. Classes are capped at 12 participants. Enrollment is first-come, first-served. All classes are $30, or FREE for members of the Co-op's Food For All Program. To register, email Denise at the Hannaford Career Center (dsenesac@pahcc.org) or call (802) 382-1004.