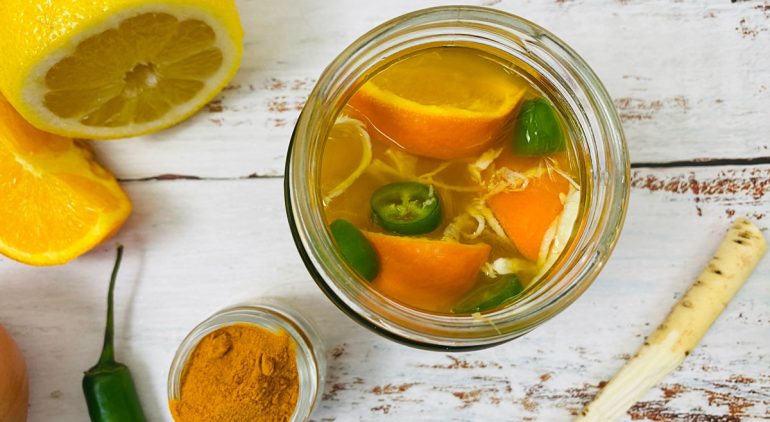 Patricia A. Hannaford Career Center
51 Charles Ave., Middlebury, VT 05753
Yes! You have what you need to support yourself and your family's immunity and health this winter in your kitchen! With a variety of medicinal and culinary herbs, fruit, and spices, you can go home with a potent remedy that can be used daily to enhance both culinary salad dressings and/or to simply add to sparkling water for an immune-enhancing drink. Join herbalist Julie Mitchell to explore recipes and have a better understanding of the herbal actions of the plant medicines involved in this warming concoction. Bring a glass quart canning jar with a lid, if you have one. If not, we'll have you covered!
Julie Mitchell is an educator, gardener, and herbalist who lives in New Haven, VT. She is the founder and owner of Eos Botanicals. The art and the science of being an herbalist have been a compelling force in her life for over 30 years. She is a gardener, wildcrafter, herbal product manufacturer, and herbal/health consultant, all with the intention to further both the health of the individual, as well as the health of the environment.
Advance registration is required. Please register at least one week in advance. Classes are capped at 12 participants. Enrollment is first-come, first-served. All classes are $30, or FREE for members of the Co-op's Food For All Program. To register, please click here.