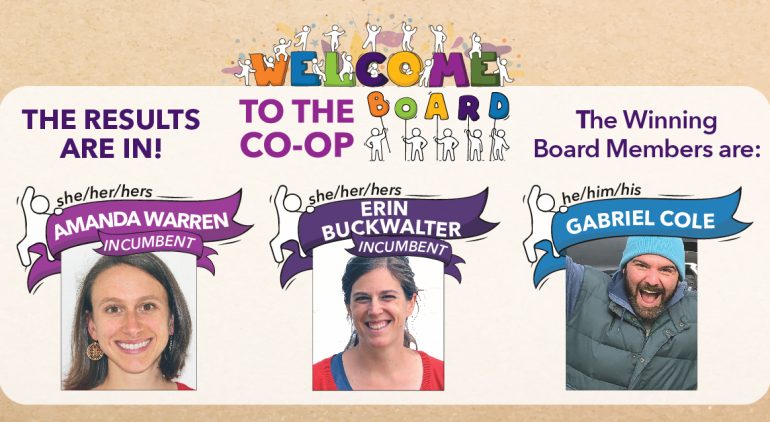 The Election Results Are In!
The votes are counted and the results are in! Over 22% of our current member-owners participated in this year's Board Election. We appreciate your participation in this important democratic process! As promised, fifty of our voters will be rewarded with a $25 Co-o[ Gift Card!
Now, please help us welcome returning incumbent Board Members:
Amanda Warren, Board President (Learn more about Amanda)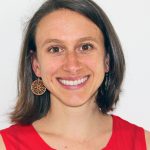 Erin Buckwalter (Learn more about Erin)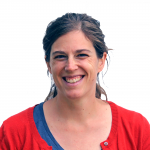 And please welcome new Board Member,
Gabriel Cole (Learn more about Gabe)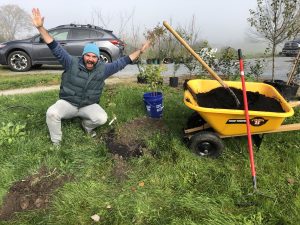 Thank you so much for giving us your input, submitting your vote, and doing your democratic duty as Co-op Member-Owners!