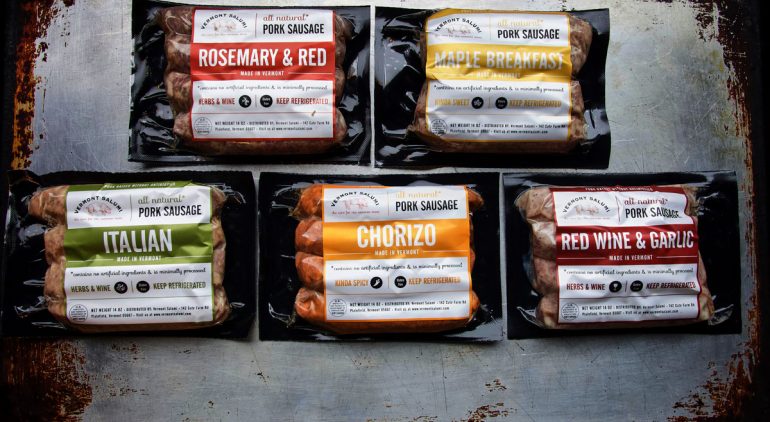 Spotlight on Vermont Salumi
Vermont Salumi is basking in the glow of the Member Deals Spotlight this week and all of their traditional Italian cured meats and sausages are 20% off for member-owners from May 12th – 18th. Read on to learn more about the Italian-American force behind Vermont Salumi and the rich traditions that lend genuine authenticity to his products and processes: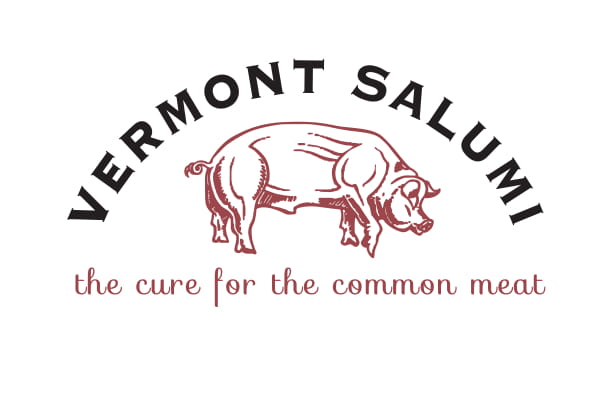 According to his website, Peter Roscini Colman was born in Italy and grew up on Cate Farm, an early pioneer of Vermont's organic food scene, where he learned the importance of sustainable farming techniques for supporting healthy people, animals, and communities. He spent summers in Umbria with his Babbo's family, where he has fond memories of "warming up" for lunch at his grandparents' house by eating piles of prosciutto. This sparked a deep love for the Italian delicacy and a desire to learn to make it himself. As these things often go, his uncle Franco introduced him to Pepe, who introduced him to Francesco and David, and soon, Colman found himself apprenticing with these norcini, the famed butchers of Umbria, who taught him the methods, techniques, and centuries-old traditions of salumi-making.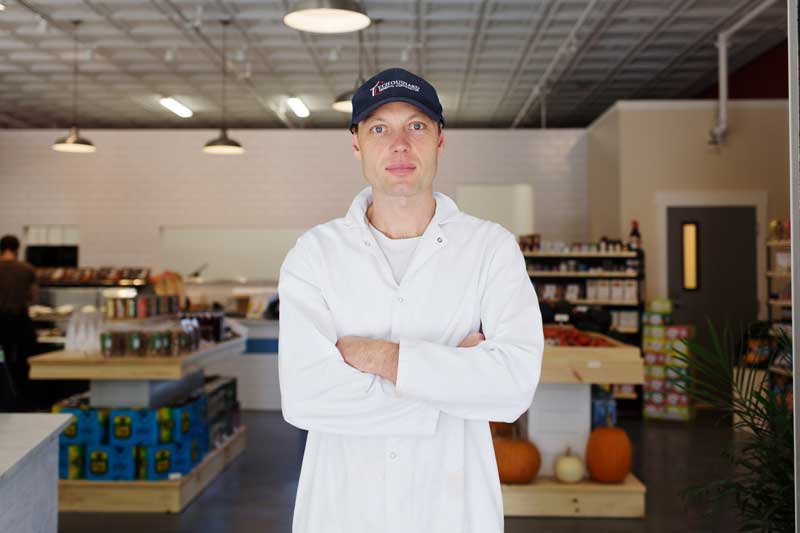 Colman's apprenticeship ultimately led him to launch Vermont Salumi in 2011. Like most Vermont food businesses, Colman began working out of his home and selling to hungry customers at area farmer's markets. He amassed a rabid following, which necessitated a shift to the production facilities at the Waitsfield Food Hub, and eventually to his own production and aging facility in Barre in 2019. In his new facility, Colman can now produce up to 45,000 pounds of cured pork products a year. The move also allowed Colman to expand his product line to include larger salamis, such as those suitable for deli slicing, and Italian specialties such as capocollo, bresaola, lonza, and maple-cured and smoked cooked hams (called "prosciutto cotto" in Italian).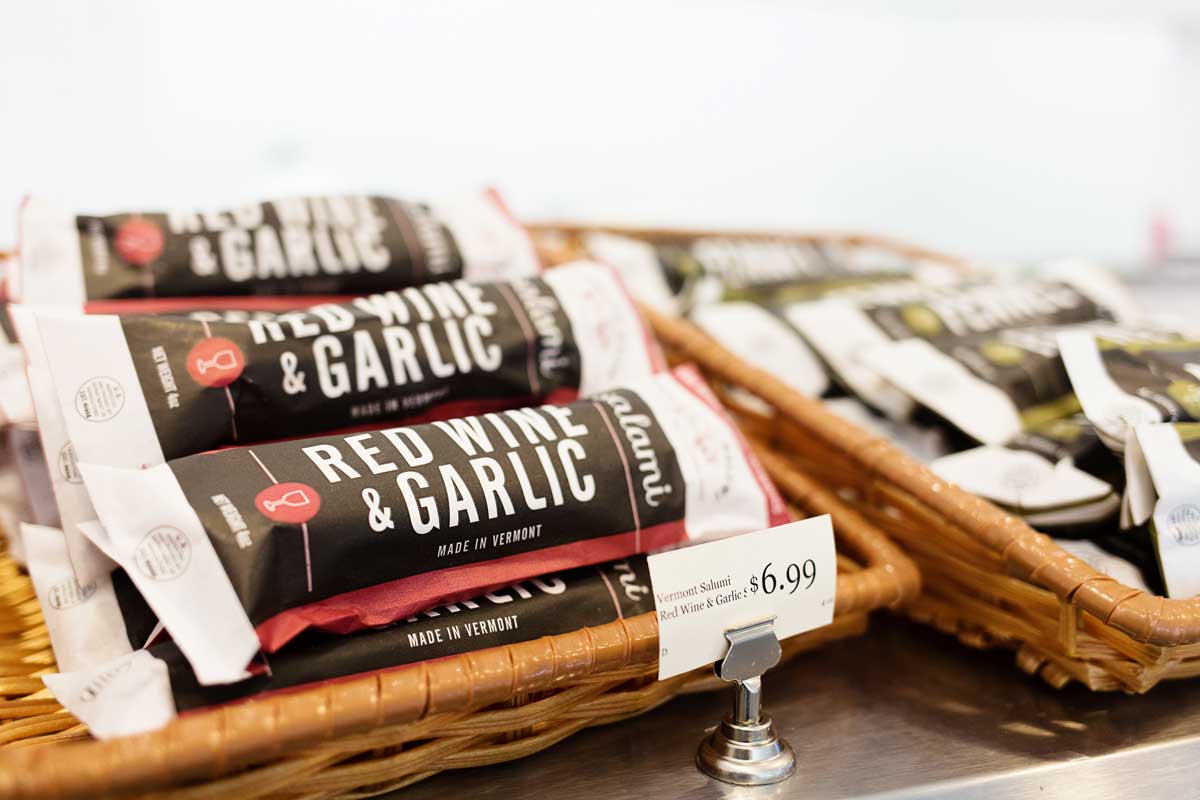 Vermont Salumi's mission is to produce great food with classic Italian flavors. Their products are made from simple ingredients, careful craftsmanship, and always begin with antibiotic-free, humanely-raised, regionally-produced meats. Colman and his team prioritize clarity of flavor based on simple ingredients and time-honored craftsmanship. "We make our products to be part of good conversations, reward you at the end of a hard day, and fuel your active life," says Colman.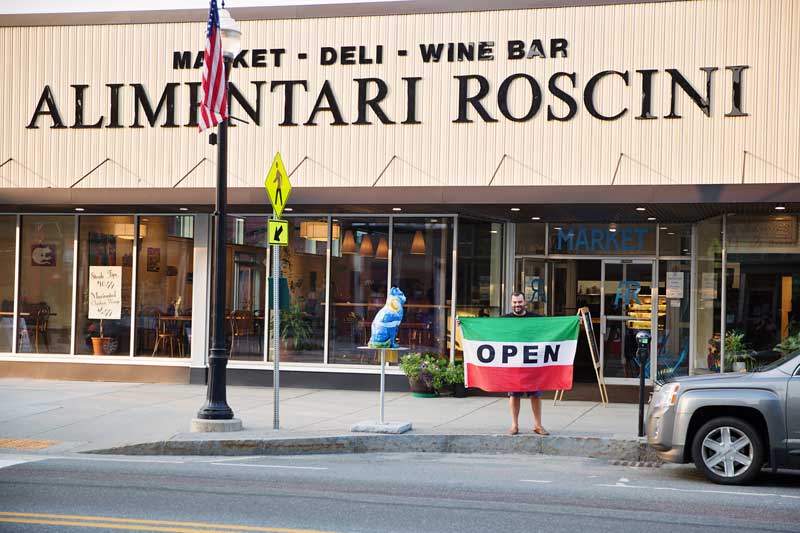 One of many pandemic-related pivots was the addition of a retail outlet to Vermont Salumi's production facility in Barre. The name for his new venture, "Alimentari Roscini," or shortened to AR Market, is a nod to his Italian roots. The word "Alimentari" roughly translates as "grocery" and "Roscini" is the surname of Colman's Italian family. Colman wanted a direct market for his artisanal cured meats and also recognized that the town of Barre was sorely devoid of any fresh food options. AR Market fills this niche by offering Vermont Salumi's cured meats along with fresh meats, cheeses, dairy products, beer, wine, and fresh produce, all with a strong emphasis on local. The market occupies half of the storefront and the other half initially offered a deli and wine bar.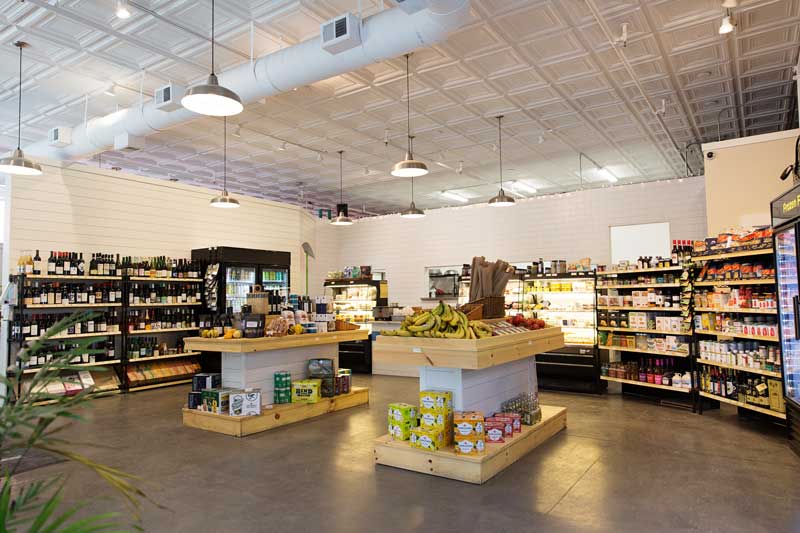 The wine bar has since evolved into a new venture known as Pearl Street Pizza in partnership with Stefano Coppola, Wilson Ballantyne, and Chris Ruiz along with their light blue, handmade Stefano Ferrara Forni brick oven. Coppola and Ballantyne are New England Culinary Institute (NECI) grads who are excited to partner with Colman and work with the Vermont Salumi products he's making in-house for Pearl Street Pizza's charcuterie boards. The new restaurant will offer a few fan favorites from the previous wine bar menu including salumi and formaggi plates, and meatball al forno served over polenta with house red sauce, olive oil and fresh basil. They'll also serve a menu of other classic Italian fare, including two styles of pizza which fellow NECI grad and head chef Sara Chase describes in a recent 7Days article as a "fancier, thinner Neapolitan style, and our grandma-style pizza by the slice, which is fluffier with a crispy crust."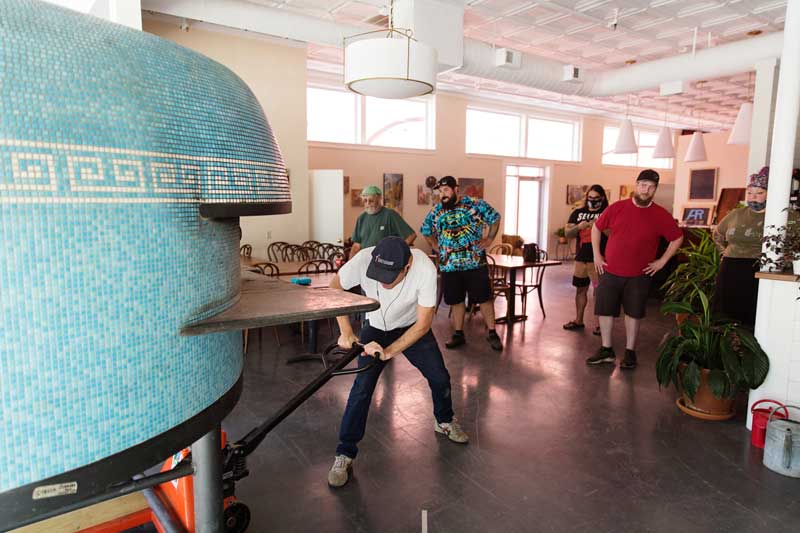 Here at the Co-op, you'll find fresh Vermont Salumi sausage in five flavors, along with three flavors of their artisanal salami.