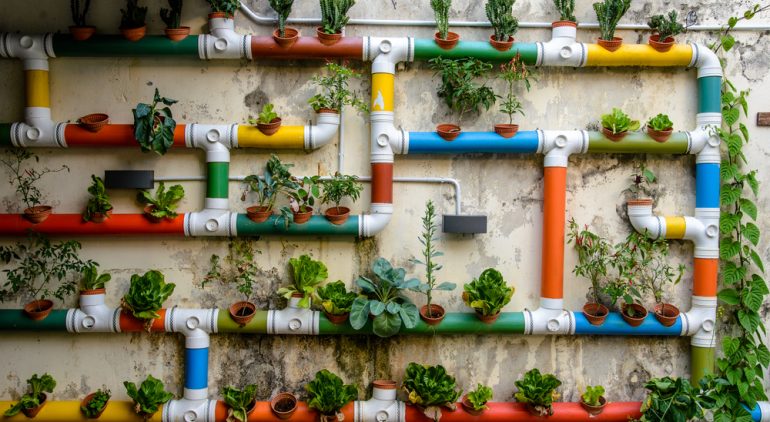 A Community Grows with Good Soil: Appreciating Our Staff
I recently took a trip to Northern California, and while there, I went to the North Coast Co-op in Arcata. It's a big store, which makes sense for a co-op with around 16,000 members. As I wandered around produce and bulk, thinking about the dinner I was going to make, I kept thinking about how quiet the store was. I noticed several customers talking to each other (FYI, a guy named James is about to quit working somewhere, and while it is too bad that he is leaving, the details are too juicy to share in public) and staff talking to staff (which apples to stock? Did you get to the bananas?) but there were very few conversations between staff and customers. Now, Middlebury and Arcata have similar energy and comparable politics and values. Both are college towns that also rely on tourist dollars for their economies, and both are places with a similar emphasis on supporting local agriculture. Employees in each store are polite and helpful and each space fills an important role in providing food. But this bigger store in a bigger city felt…different. Why? It can't just be a question of scale, though that certainly factors in. I've been pondering this question since I returned home, and the more I think about it, the more I come back to the staff at the MNFC. It's a store I've always thought has excellent customer service. Perhaps that customer service isn't just about promoting the business, or increasing sales, but is also about building community.
Shopping at the Arcata co-op has made me reflect on how I interact with our co-op staff, and how much we rely on the staff in our co-op to build the sense of community that we identify with the MNFC. I can think of someone in almost every department that I know. Some of those people I only know from the co-op, it is the only place we interact or see each other. And I think that shows how important the MNFC staff are to building and maintaining our community. It also is a good reminder for us member-owners on how we should treat co-op staff. After all, there are 6000+ of us and 100 or so of them. Think about those numbers the next time a cashier doesn't need your member card because they have memorized your last name.
We've all heard stories of particularly heinous behavior towards people in the service and hospitality industries. Employees of airlines, restaurants, hotels, and yes, grocery stores, are bearing the brunt of society's frustration and anxiety over the last few years. So I offer a challenge to anyone who is reading this. On a future trip to the MNFC, tell a staff person something you appreciate about their work. Or ask their name and say hello. Or strike up a short conversation. Anything to help return that sense of community that they are preserving for all of us.
As for the Co-op in California, maybe if I was there on a different day or time, or if I actually lived there, I would have experienced something different. I can admit that my observations could be totally false. But that doesn't make my observations about our own co-op any less true. People idolize small towns and describe the experience of going to a shop or store and being greeted by name as one of the perks of small-town life. Let's celebrate that, and the reverse as well – going into your local grocery store and knowing the names of the people who know yours.
Samantha Langevin is a Middlebury Natural Foods Co-op Board Member