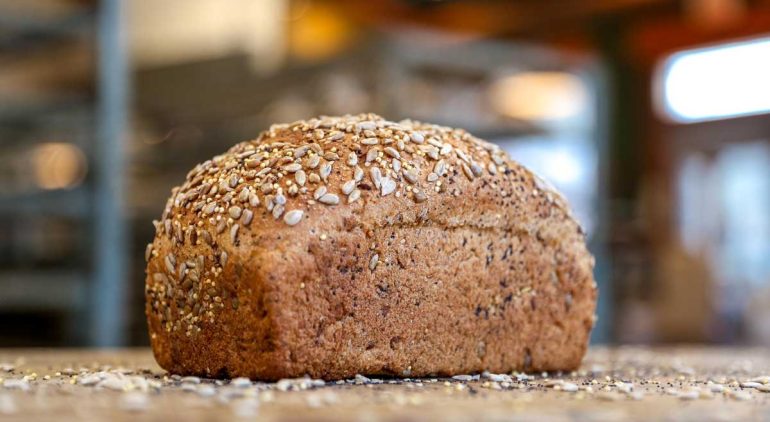 Spotlight on Great Harvest Bread Company
There are few things more alluring than the smell of freshly-baked bread mingling with the aroma of fresh-brewed coffee and baked goods, all of which are part of the experience when visiting Burlington's Great Harvest Bread Company Bakery and Cafe. But when a trip to Burlington isn't in the cards, we're thrilled to say that you can still get your fix for that incredible fresh-baked bread right here at the Co-op. Great Harvest Bread Company is basking in the glow of our Member Deals Spotlight this week and all of their lovely loaves are 20% off for member-owners from March 3rd – 9th. Read on to learn more about these Burlington-based millers and bakers of wholesome whole-grain bread and goodies: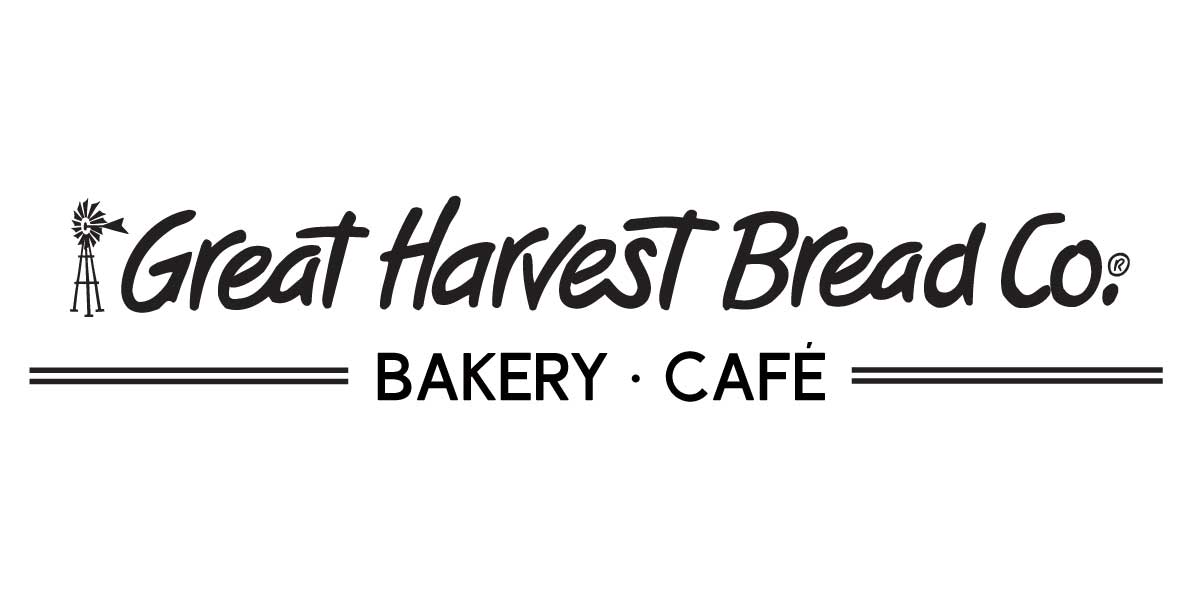 Burlington's Great Harvest Bread Company first opened its doors in 2003. At the helm were co-owners Sara and Ethan Brown, who had first met at a Great Harvest Bread Company bakery in Montana (the business is a franchise of the Montana-based company of the same name) and dreamed of opening their own. They set up shop on Burlington's Pine Street in a former maple syrup factory and became hands-on owners with Ethan stone milling the whole wheat flour, baking the bread, and serving customers while Sara managed the business and its employees, made soup for the café in her nearby home kitchen (equipped with a caterer's license), and tended the hillside garden she planted in front of the bakery.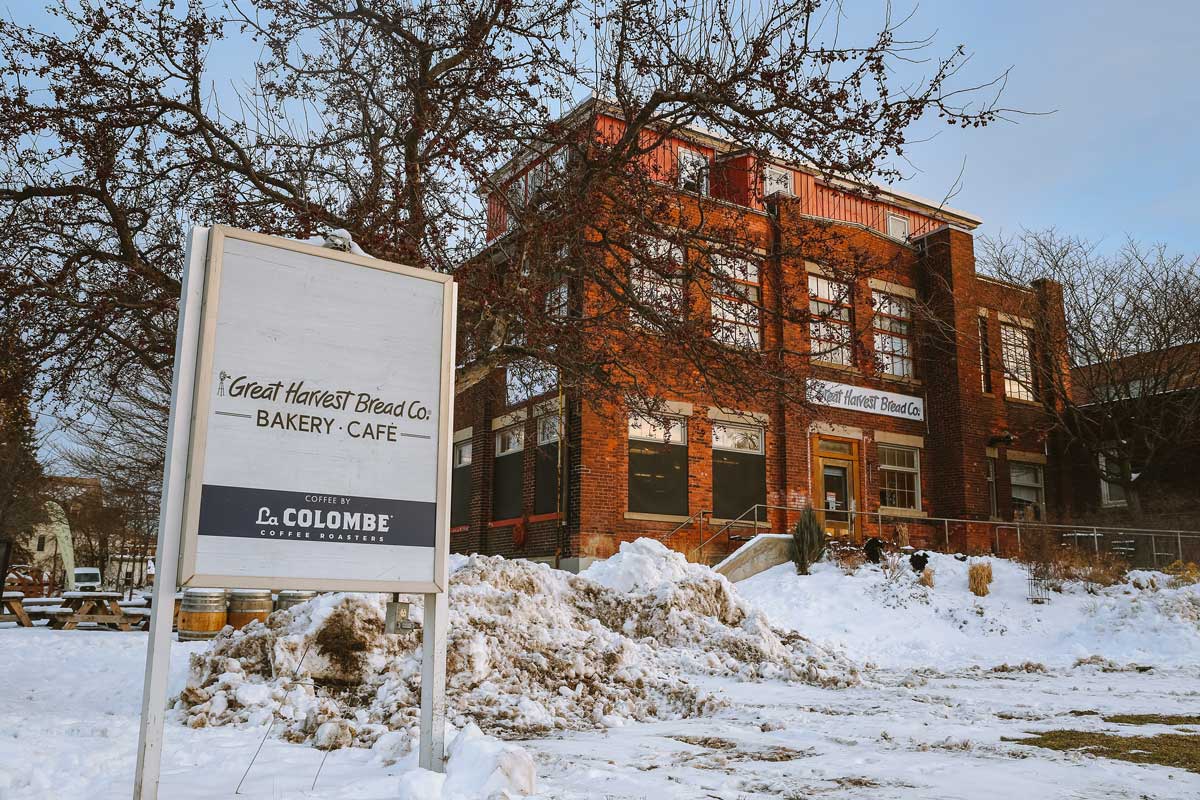 By 2018, the Browns were looking for a change and found eager new buyers in Chris Brown (no relation) and Joanne Casale. According to a feature in 7 Days, Chris is a seventh-generation Vermonter with plenty of experience in the food scene, having previously worked at Keurig Green Mountain. Joanne is also no stranger to food service – her family ran an Italian eatery in upstate New York where she grew up. The couple picked up right where Sara and Ethan left off, continuing the tradition of house-milled, long-fermented, freshly baked bread and baked goods. They freshly mill 100% whole grain, pesticide-free, non-GMO flour every day on their Meadows stone mill at the back of the bakery. Using long fermentation times and hands-on traditional methods of baking, they create breads that are truly one-of-a-kind, simple, wholesome, and delicious.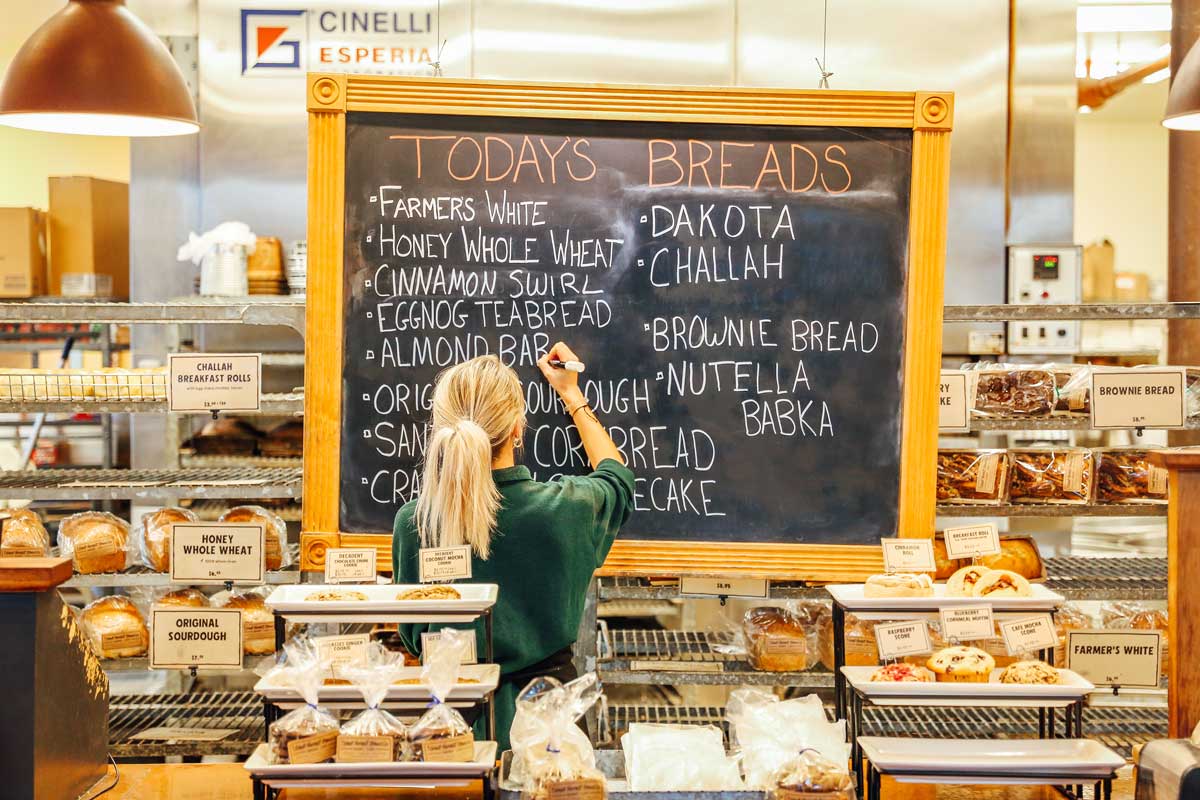 Here at the Co-op, you'll find a full lineup of their breads, including Farmer's White, Honey Whole Wheat, Dakota, High 5 Fiber, and Nine Grain. Try them all and let us know your favorites!