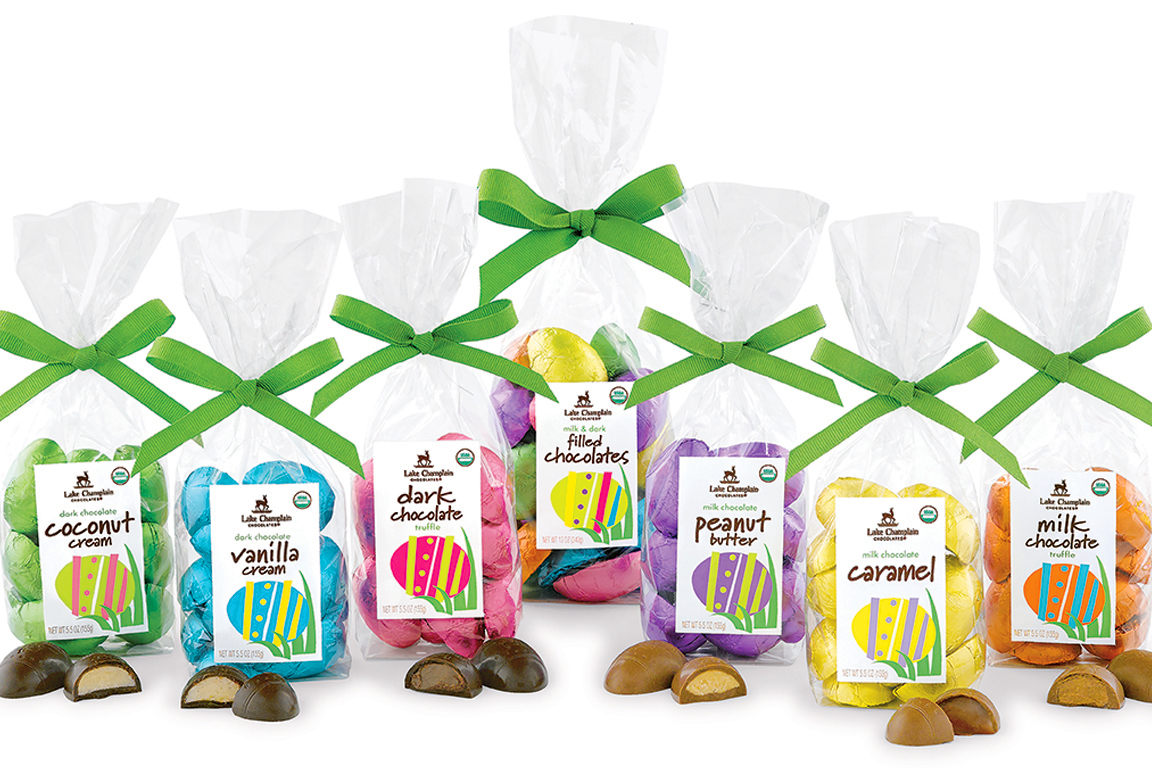 Spotlight on Lake Champlain Chocolates
We're casting our Co-op Spotlight this week on a local favorite – Lake Champlain Chocolates! All of their mouth-watering Fairtrade Certified chocolates are 20% off for member-owners from March 18th – 24th — just in time for the Easter Bunny to stock up! Read on to learn more about this local confectionery that has called Vermont home for almost 40 years and its commitment to responsible sourcing: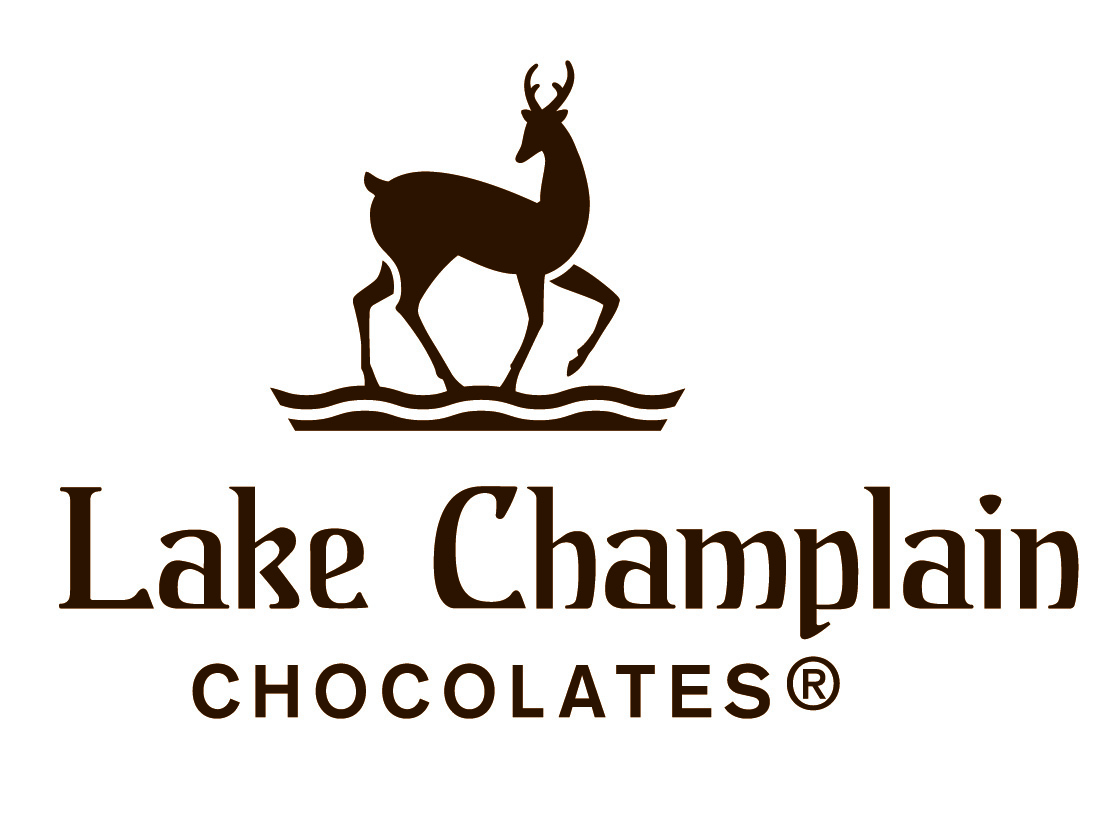 History:
The story of Lake Champlain Chocolates began back in 1983 when founder Jim Lampman dared his pastry chef at Burlington's Ice House Restaurant to create a better truffle than the ones he had been buying for his staff as holiday gifts. Together they began making the most amazing hand-rolled, creamy truffles and the rest, as they say, is history.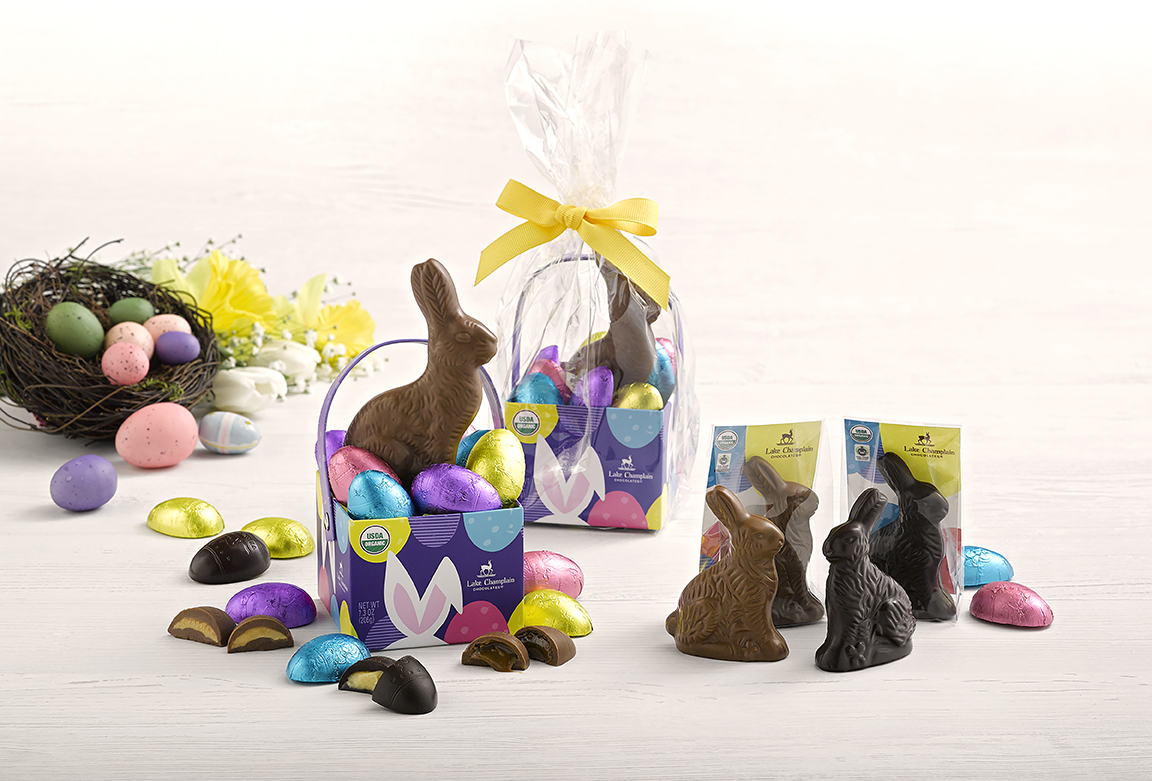 Sourcing Matters:
From the very beginning, long before eating local was cool, Lake Champlain Chocolates has been committed to sourcing Vermont-grown ingredients whenever possible. They knew that using high-quality Vermont honey, maple syrup, and fresh dairy from local farmers and producers would result in superior chocolates.
The goal is to bring you their best. To make high-quality chocolate that amazes with exquisite flavor and creates a moment of pure joy. It's also why they've never added preservatives, extenders, or additives, and why they've worked diligently to remove GMOs from all of their chocolates and use organic and Fairtrade certified ingredients whenever possible. With each new product, the goal remains the same – to create something special, and to give you the best experience.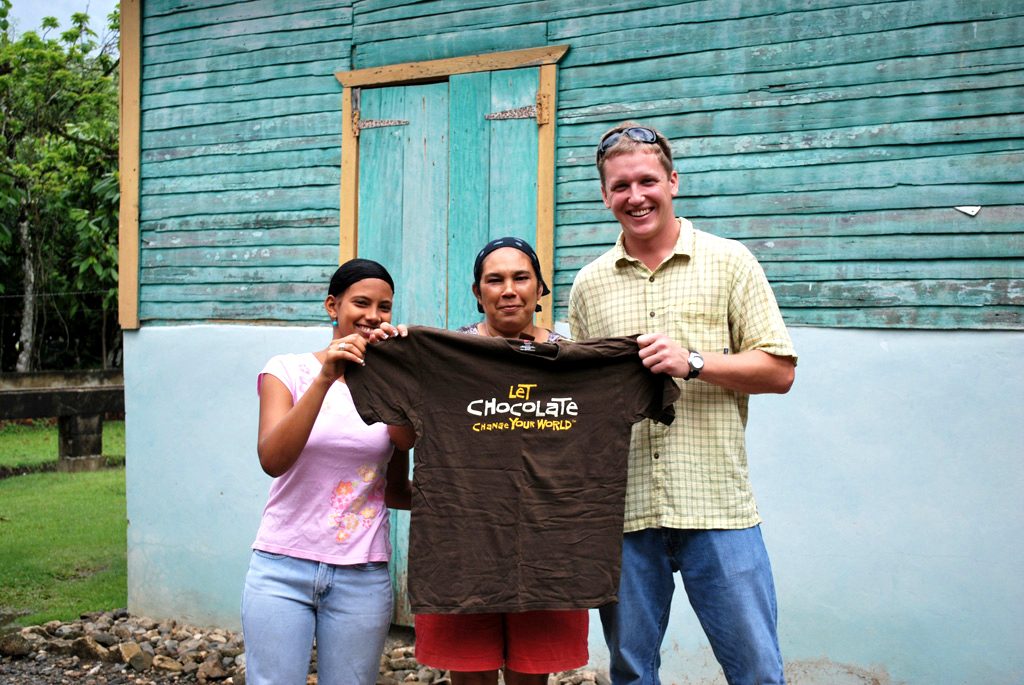 A Family Affair:
Lake Champlain Chocolates is a second-generation, family-owned business, just like the generations of Vermont family farmers that provide them with fresh butter, cream, maple syrup, and honey. And just like the generations of cacao farmers in places like the Dominican Republic and Guatemala — with whom they have direct partnerships. Today, Jim's son and daughter, Eric and Ellen, are defining the future of Lake Champlain Chocolates by developing award-winning organic products and spearheading sustainable sourcing initiatives. Along the way following the Lampman family principles: Dare to do better. Always do it with Passion. And do it your way.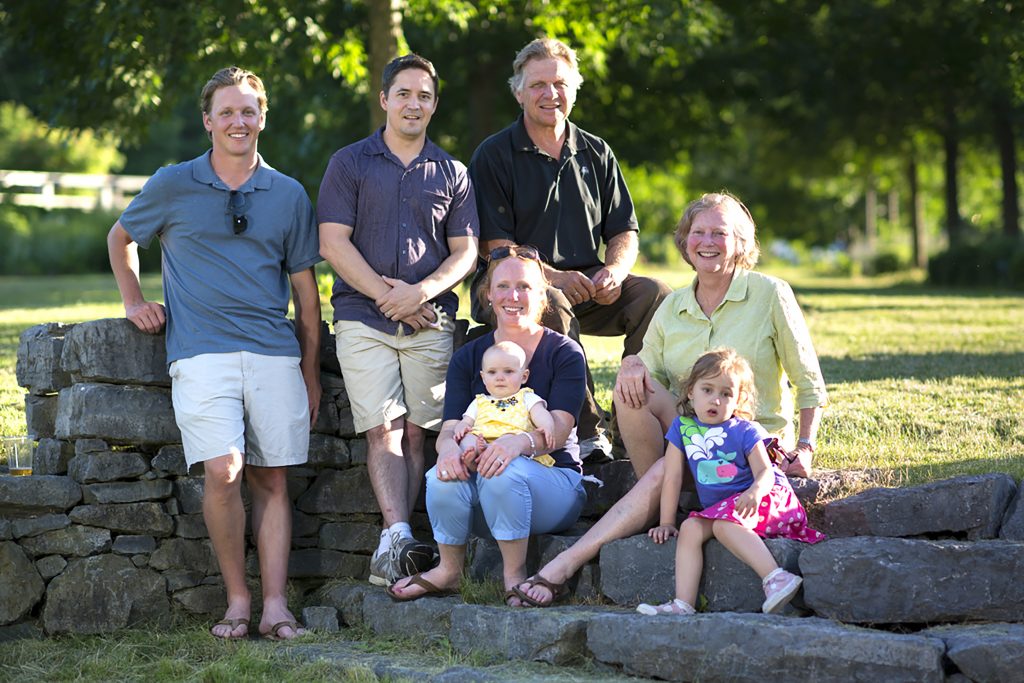 Fair Trade:
Making great-tasting chocolate is hard work and the team at Lake Champlain Chocolates believes that every person in this process should be treated and compensated fairly and that their actions should make a positive impact on local and global communities. When you purchase Fairtrade chocolate, more money goes back to the farmers, allowing them to lift themselves out of poverty and build a better life for their families. It also allows these farmers to invest additional Fairtrade premiums in community development, ensures a ban on forced labor and child labor, and encourages environmentally-sustainable farming practices. Go ahead and indulge your sweet tooth and feel good knowing that 100% of the chocolate they use at Lake Champlain Chocolates is Fairtrade certified.
Why Buy Fairtrade Certified Chocolate?
Farmers and workers are justly compensated and have safe working conditions (this includes prohibiting the use of forced labor and child labor).
Farmers are empowered to lift themselves out of poverty and help to build sustainable businesses that positively influence their communities.
Cocoa farmers and co-ops receive an additional premium for investing in community development.
Farming communities develop skills that help them use the free market to their advantage.
Farming villages become better stewards of the environment — using sustainable, environmentally-friendly practices to preserve local habitats and increase biodiversity

B Corp Certification:
Lake Champlain Chocolates joined a growing community of more than 2,500 certified B Corporations worldwide who are united under one common goal – to redefine success in business. Rather than focus solely on profits, certified B Corporations are leaders of a global movement of people using business as a force for good. They meet the highest standards of overall social and environmental performance, transparency, and accountability and aspire to use the power of business to solve social and environmental problems. Unlike other certifications that look at individual products, B Corporation evaluates the entire business — assessing the yearly impact on the environment, workers, customers, community, and government. This new type of corporation is purpose-driven to create benefits for all, not just shareholders, working together to be the change we seek in the world.
For Lake Champlain Chocolates these performance standards provide a valuable third-party measurement tool, assuring customers and suppliers that LCC's business practices meet the highest standards. "Achieving B Corp Certification is the next step towards fulfilling our company's vision to become the gold standard of chocolate companies in the United States, a respected leader other companies aspire to be," says Eric Lampman, LCC President. "For more than 35 years, our practices have been guided by one core value – 'everything must measure up to the chocolate.' And this includes making a positive impact on our local and global communities by respecting our employees, fostering long-term partnerships with our suppliers, and practicing environmental responsibility."

Factory Tours:
The folks at Lake Champlain Chocolates would love to show you around! Visit their flagship store on Pine Street in Burlington to watch their master chocolatiers craft extraordinary chocolate right before your eyes. Watch a brief video to learn how chocolate is made, where it comes from, and what makes their chocolates so delicious. And while you're there, be sure to treat yourself to one of their specialty confections like Almond Butter Crunch, their famous chocolate truffle, or enjoy a hot chocolate, espresso, or ice cream from their café. Their factory tours are free, self-guided, informative, and fun! Chocolate is typically produced Monday-Friday; however, there can be changes in the production schedule without notice. You may visit Monday – Sunday, 11:00 am – 6:00 pm, though to see the most action in the factory, it is recommended to visit Monday-Friday before 2:00 pm.
Lake Champlain Chocolates also offers free outdoor chocolate tastings (weather permitting) at their Pine Street location on Saturdays from 12:00 – 4:00.