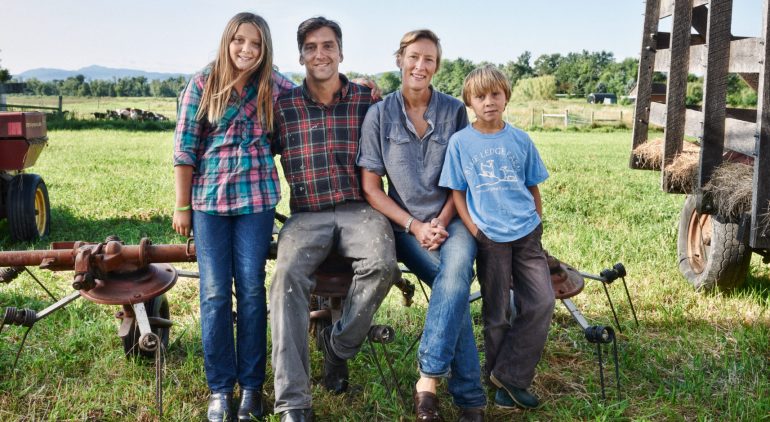 Spotlight on Blue Ledge Farm
We're thrilled to shine our Spotlight on a local cheese-making family that produces incredible award-winning cow and goat's milk cheeses, while also demonstrating a deep commitment to environmental stewardship. Blue Ledge Farm of Salisbury, VT is a first-generation, family-owned and operated, Animal Welfare Approved dairy and cheese-making operation established in 2000 by Hannah Sessions and Greg Bernhardt. Their mission is to create a high-quality product built on the cornerstones of respect for consumers, land, and animals as well as their local community. They milk over 100 goats twice daily and produce fourteen types of cheese, from very fresh to semi-aged bloomy rind cheeses, to firmer aged cheeses.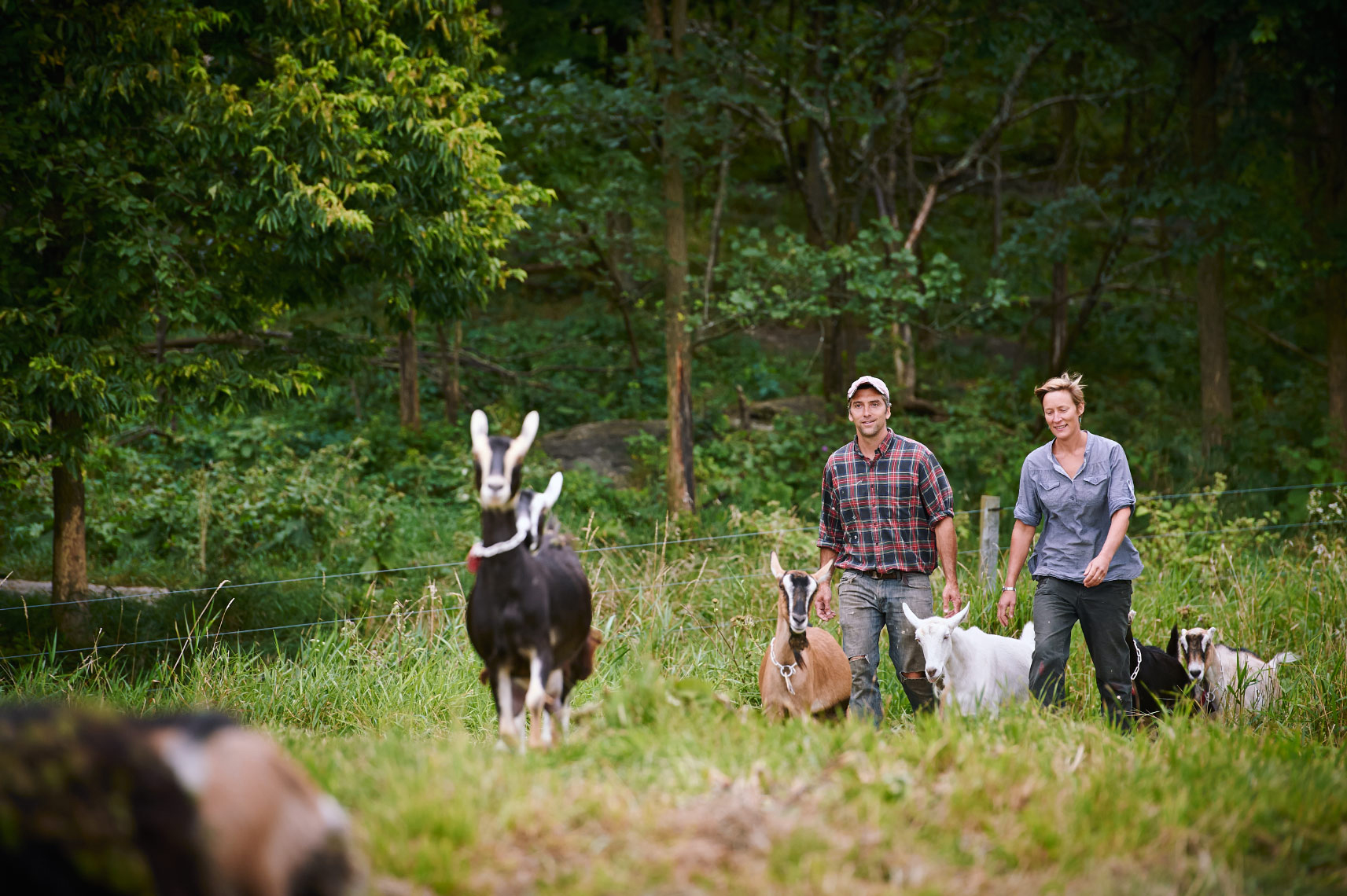 Hannah and Greg have made some incredibly nimble moves over the past few weeks to pivot their business model in response to the challenges of the global pandemic, so much so that they caught the attention of the local news! The shift entailed adopting a direct-to-consumer model, and they've found some very creative ways to get their cheeses directly to you, including a brand new mini-fridge at their Salisbury farmstand where you can get farm-fresh cheeses all summer long! Those who aren't lucky enough to live close by can order online or by phone and have their cheese shipped.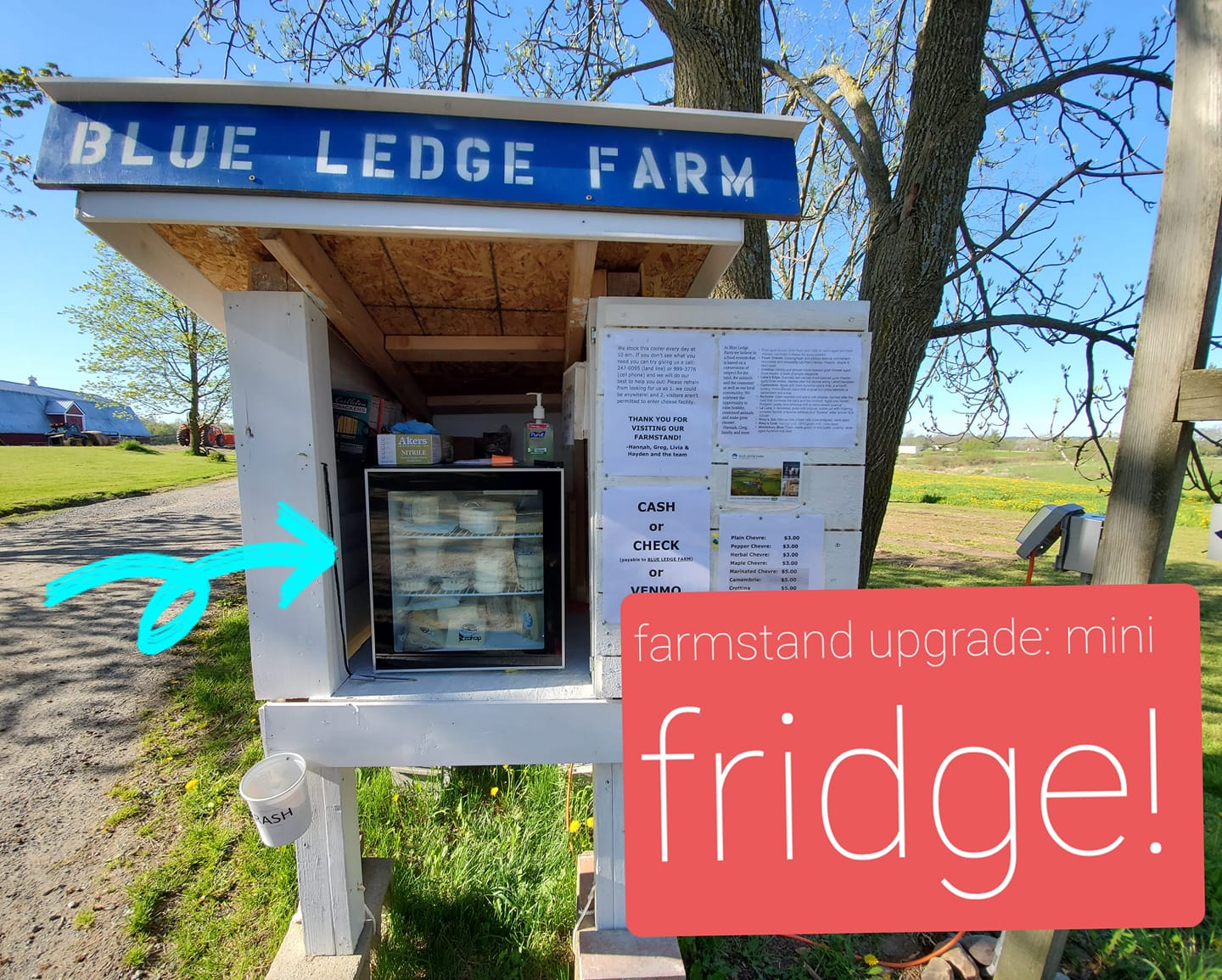 Our local cheesemakers need our support now more than ever, as many of Vermont's specialty cheesemakers have taken an extra hard hit during the pandemic. With the mandatory closure of restaurants and institutions across the state, sales for Vermont's specialty cheese producers dropped 50-70% almost overnight. As Blue Ledge co-owner Hannah Sessions put it in a recent blog post, "we can't furlough the goats or the cows and bring them back in a month! It's spring, and the milk is flowing. If we are to survive we need to adapt."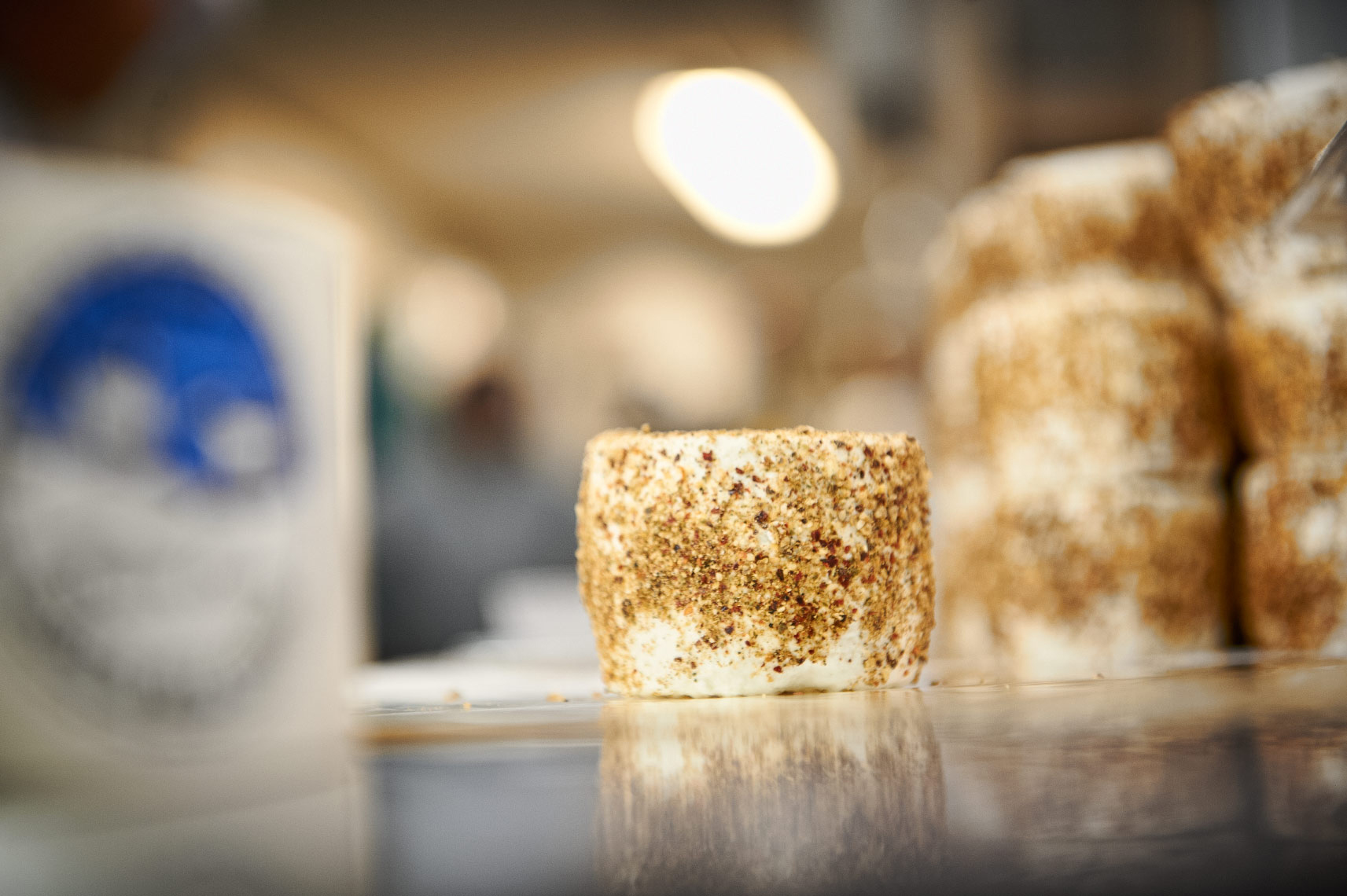 Part of their adaptation involved shifting lineup to include more aged cheeses. Throughout history, aged cheeses provided a means for farmers to preserve their abundant spring and summer milk supply. Relying on this ancient form of preservation, Blue Ledge increased their production of their aged La Luna and added a brand new aged cheese to the lineup. This cheese, which will be known as Moosamaloo in honor of the treasured local recreation area, will be a Gouda-style cheese made with cow's milk from the neighboring herd of Ayrshire cattle at MoSe Farm. Seth and Monika and their beautiful Ayrshire cows at MoSe Farm provide all of the raw milk for Blue Ledge's cow's milk cheeses, including their smooth, buttery Camembrie, their creamy, yet crumbly Middlebury Blue, and their apple cider-washed Richville.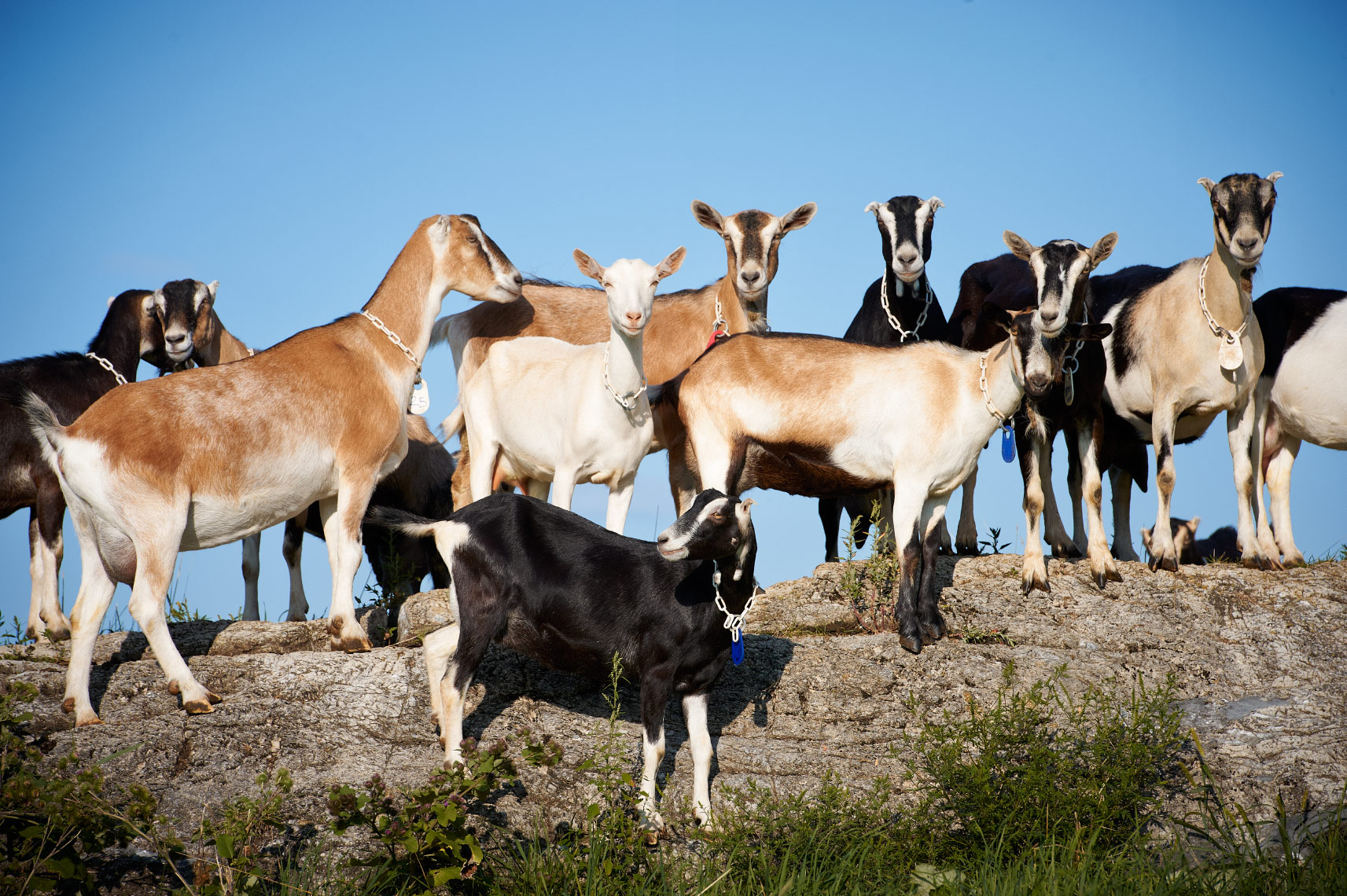 Hannah adds that "we are so very grateful for the support of family, friends, and fellow cheese lovers from near and far who have bolstered our spirits and emptied our cheese supply throughout this challenge! We realize that we absolutely love selling direct to folks! We have worked on ways to create those "magical moments" so during these times of isolation folks can receive a carefully packed cheese package straight from our farm and feel our appreciation. The feedback we have received has kept us going."