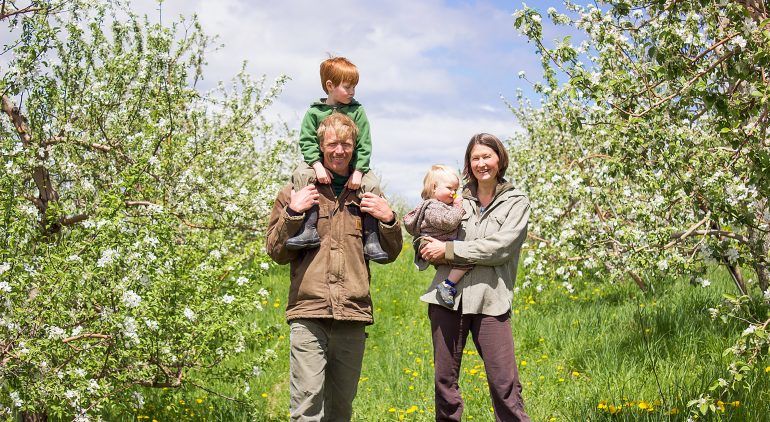 Spotlight on Champlain Orchards
The crisp chill in the morning air and the first few dappled leaves high in the mountains signal that autumn is nearly here, as does the abundance of local apples. We're nearing the half-way point of our Eat Local Challenge and we're casting our Co-op Spotlight on one of the oldest continuously operating orchards in Vermont – Champlain Orchards in Shoreham! They're featured in our Member Deals Spotlight this week, so member-owners can enjoy 20% off their stunning array of fresh apples and apple products including sweet apple cider, apple pies, and apple cider donuts, along with their plums and red pears from September 12th – 18th! Read on to learn more about this family-owned, solar-powered, ecologically-managed orchard overlooking Lake Champlain.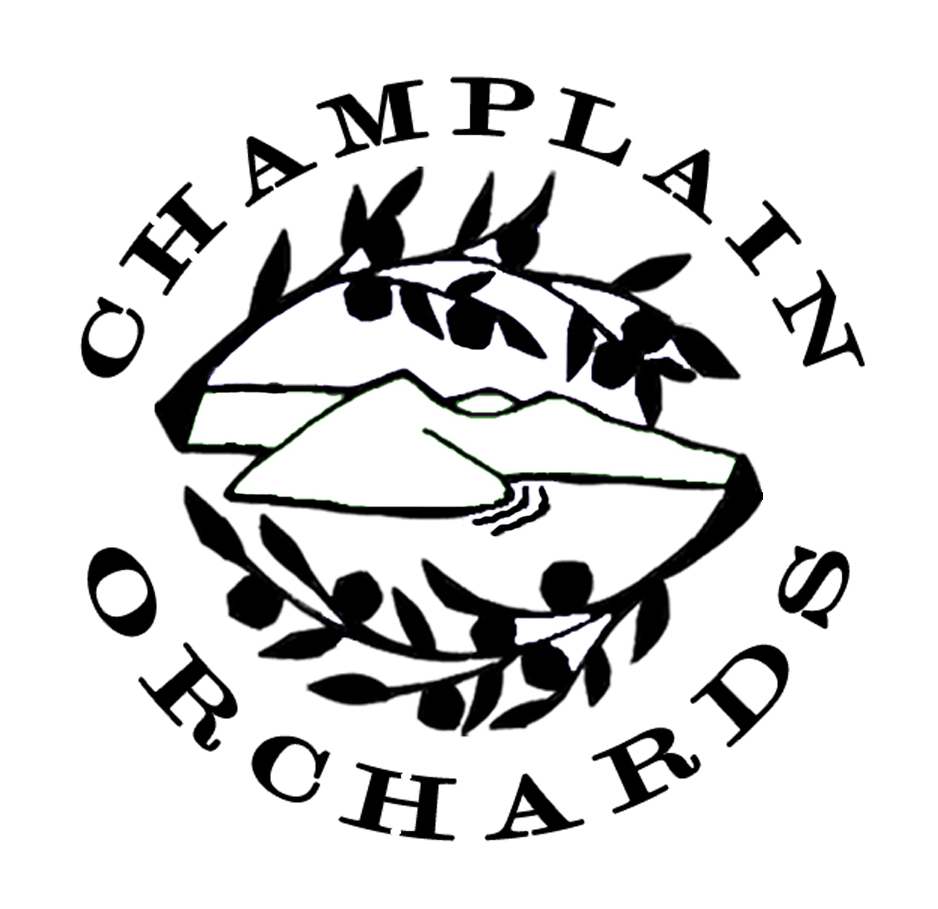 The story of Champlain Orchards as we know it today began in 1998, when twenty-seven-year-old Bill Suhr purchased 60 acres of orchard in Shoreham, Vermont. Bill's motivation and initiative to live off the land overshadowed the fact that apple growing and fruit farming were not in his realm of knowledge, but thanks to the seasoned expertise of long-established neighboring orchardists Sandy Witherell, Scott and Bob Douglas, and Judy Pomainville – who all shared equipment, land, and information, it wasn't long before the orchard was thriving. In the early days, Bill delivered 20 bushels at a time in a station wagon to the local farmers' markets and co-ops. He quickly gained the trust of produce markets around the state through exhibiting a steadfast motivation and passion for delivering high quality, Vermont grown fruit.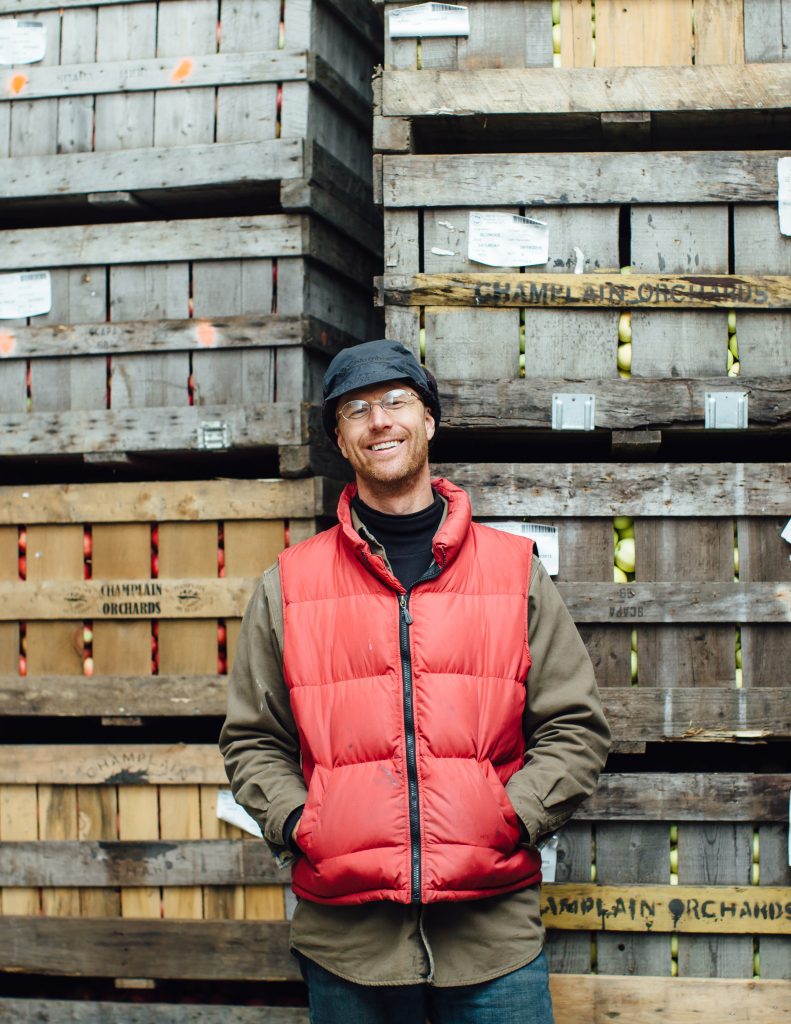 Today, Champlain Orchards manages over 220 acres of fruit trees that includes over 100 varieties of apples as well as peaches, pears, plums, cherries, nectarines, and berries. Their fruit is ecologically grown and third-party certified by the IPM Institute. Eight acres are certified Organic by Vermont Organic Farmers (VOF) and the farm is 100% electrically solar-powered, with Solar Orchard #3 in the planning stages.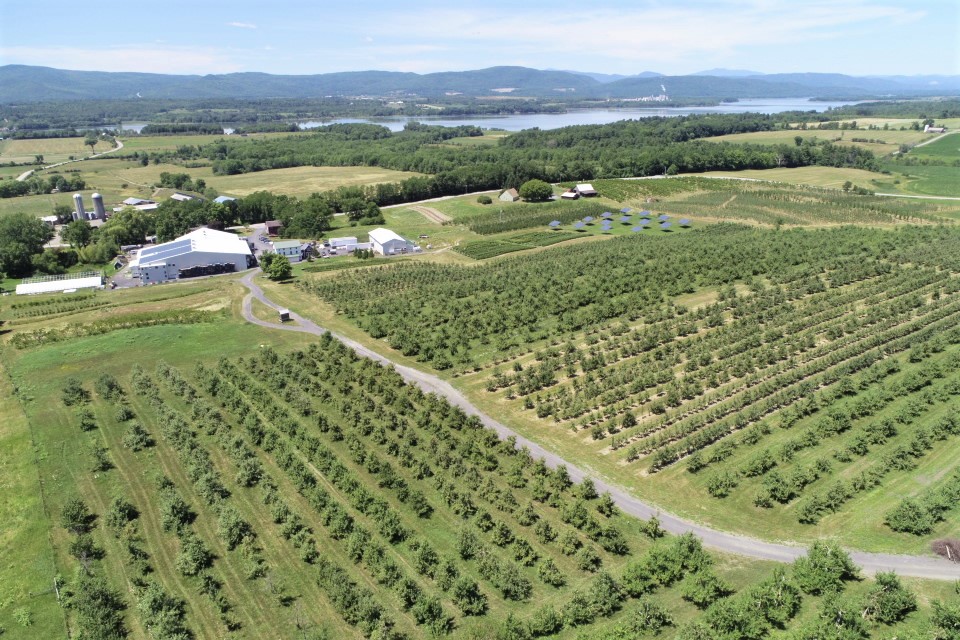 Additionally, Champlain Orchards runs a cidery. Every single apple in their Vermont Hard Cider is pressed, fermented, and crafted at their orchard. This makes for a quality, local product that is fresh, crisp and deliciously drinkable. Their cidery offers original Vermont hard cider, Mac & Maple, Heirloom, Honeycrisp, Cranberry, Pruner's pride, Ginger & Spice, Asian Pear, Honey plum, Pruner's Promise, Sparkling Ice, Peach, Hopped Native, and Ice cider. Be sure to visit their tasting room!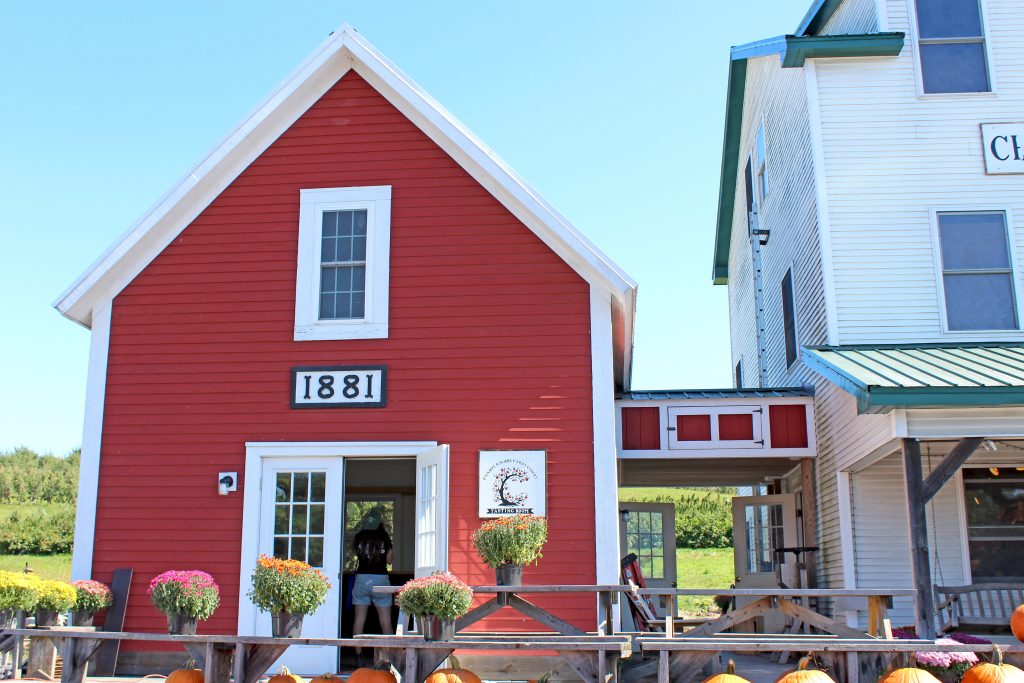 Misson
Champlain Orchards' mission is to grow a wide variety of delicious ecologically grown tree fruit while respecting the land, supporting our communities and surpassing customers' expectations.
Values
Champlain Orchards welcomes the opportunity and challenge to grow unique apple, pear and stone fruit while providing an environment for people to grow personally and professionally. We strive to be leaders in our industry and community with innovative practices and products.
Vision
Champlain Orchards' vision is to build a legacy as the premier ecologically managed orchard in the Northeast United States by being led by multigenerational management and staff through careful long term planning. Our sights are set on being the model for providing wholesome fruit, ciders, and other products, using sustainable growing practices and renewable energy.
Growing Practices
So what does ecologically-managed mean? Great question!
Eco Apple Certification is third-party verified by the Integrated Pest Management Institute of North America, an independent 501(c)3 nonprofit organization which supports and monitors low-input pest management. The IPM approach includes thorough training and inspection of certified farms, who use the most eco-sensitive, minimally-treated, natural methods possible to grow our fruit. For example, instead of extensive spraying, we use wood chips from pruned branches as mulch around the trunks of our trees in order to increase plant health, which in turn helps the trees ward off illness. Damaging pests are managed through the introduction of natural predators, mating disruption, and trapping, rather than pesticides – this ultimately keeps our trees, staff, and you safe. To learn more, please visit the IPM's website, or give us a shoutout!