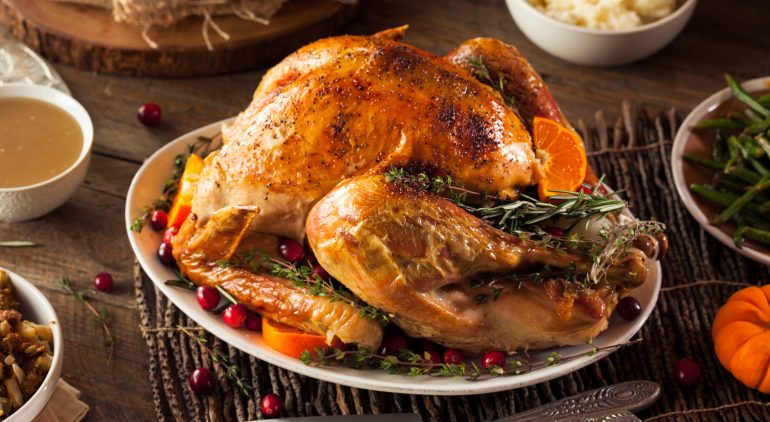 It's Turkey Time!
Thanksgiving is just around the corner and if you're looking for a turkey for your holiday spread, we've got you covered! Here's how to make it happen:
Pre-Order
On November 1st the turkey sign-up sheets will go out. You'll find them in the front end of the store on our brand new customer service counter! You'll see one sign-up sheet for local turkeys from Stonewood Farm and another sheet for certified organic turkeys from Mary's Free Range, Organic Turkeys. We will continue to take turkey orders through Wednesday, November 22nd – the day before Thanksgiving. We have pre-ordered a set quantity and turkeys will be offered on a first come, first served basis.
Prices
Stonewood – $3.19/lb (same as last year)
Mary's –  $4.39/lb
Sizes
The turkeys will range in size from around 14 lbs to over 30 lbs. When you place your order, you'll have the opportunity to specify what size turkey you'd like. We'll aim to get you a turkey within 3-5 lbs of your requested size.
How much turkey should you buy to accommodate your guest list? A handy rule of thumb is one pound of turkey per guest. And note that it's always better to have too much than too little – especially during the holidays when leftovers are key for feeding out-of-town guests throughout the weekend
Pick-Up
Turkey pick up will begin at 11:00 am Monday, November 20th and run through Wednesday, November 23rd. When you come to pick up your turkey, please follow the signs to the meat department and a staff member will be waiting to assist you. 

Questions? Give us a call at (802) 388-7276 or ask any staffer next time you're in the store!