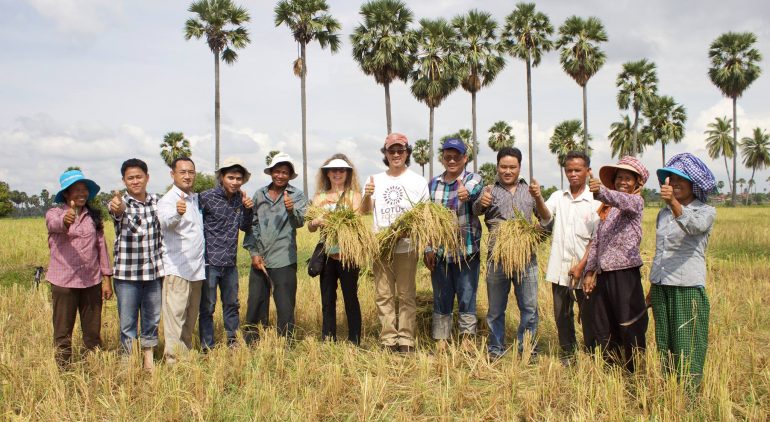 Spotlight on Lotus Foods
We're casting our Co-op spotlight on Lotus Foods this week to bring awareness to their grassroots rice revolution that is helping to bring sustainably grown, organic, and non-GMO rice to your dinner table! All of their products are 20% off for member-owners from October 19th – 25th. Read on to learn more about the groundbreaking agricultural practices that are making this possible and the impact that it's having in rice-growing regions of the world: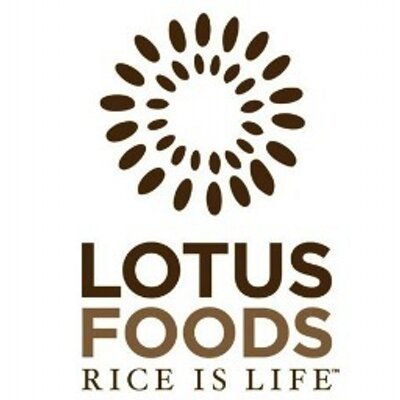 Lotus Foods was founded in 1995 with the intent and vision to support sustainable global agriculture by promoting the production of traditional heirloom rice varieties, many of which may otherwise be extinct, while enabling the small family rice farmer to earn an honorable living. They learned that up to one-third of the planet's annual renewable supply of fresh water is used to irrigate rice and recognized that this practice is not sustainable. These wasteful agricultural methods are depleting our water resources faster than they are being recharged, creating water scarcity. For this reason, in 2008, Lotus Foods committed to partnering with small-scale farmers who radically changed how they grow rice, using less to produce more.
Lotus Foods feels strongly that sustainability is premised on an ethical framework that includes respect and care for the community of life, ecological integrity, universal human rights, respect for diversity, economic justice, and a culture of peace. They believe that eradicating poverty and promoting social and economic justice must begin with agriculture and must be accomplished in a way that protects and restores the natural resources on which all life depends. At the crux of this challenge is rice, which provides a source of living to more than two billion people, most earning less than $200 per year.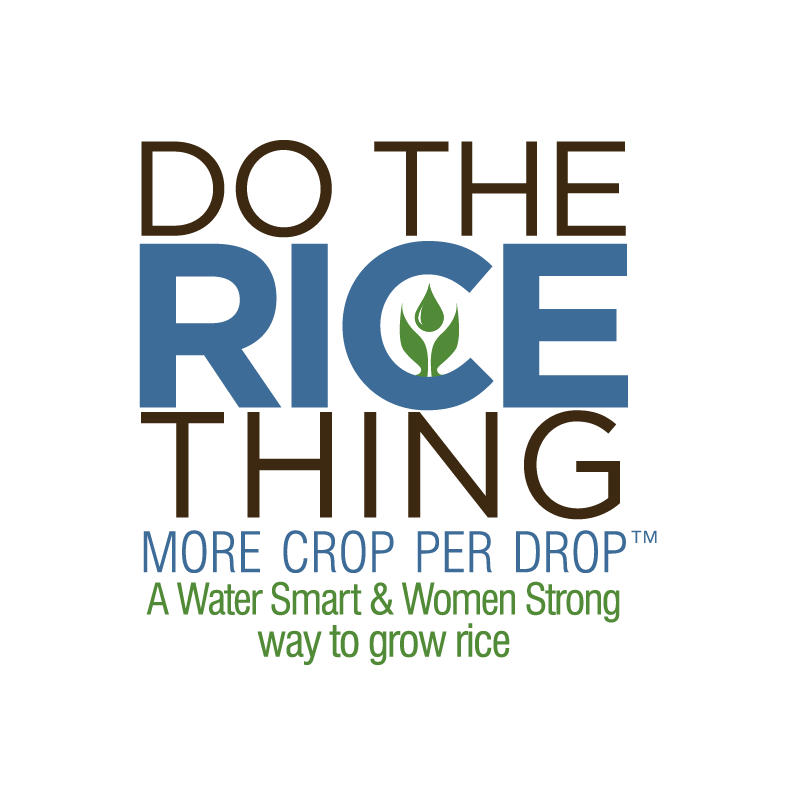 A Grassroots Rice Revolution
More Crop Per Drop is how Lotus Foods refers to their rice grown using the System of Rice Intensification (SRI). SRI is a not a new seed or input, but rather a different way of cultivating rice that enables small-scale farmers to double and triple their yields while using 80-90% less seed, 50% less water, and less or no chemical inputs. That's revolutionary!
Why is SRI so Important?
This unique agricultural method addresses some of the most important challenges we face this century – namely to feed several billion more people with dwindling land and water resources and without further degrading the planet's environment. SRI has been largely grassroots-driven, fueled by marginalized male & female farmers and the non-profit organizations (NGOs) who advocate for their welfare, like Oxfam, Africare, WWF and many dedicated local NGOs and individuals. The reason these farmers are so excited about SRI is that it represents an opportunity for more food, more money, better health, and more options – in short, for a way out of poverty.
Lotus Foods sees SRI as a logical extension of their mission. They offer six exceptional SRI-grown rice varieties, and call them More Crop Per Drop to bring to special attention to water as a diminishing resource. Fully one-quarter to one-third of the planet's annual freshwater supplies are used to irrigate and grow the global rice crop. And in Asia, where most rice is grown and eaten, about 84% of water withdrawal is for agriculture, mostly for irrigating rice. Water scarcity is having an increasingly significant impact on agriculture. According to the WWF, "The SRI method for growing rice could save hundreds of billions of cubic meters of water while increasing food security."  Check out this cool video from the Better U Foundation to learn more about SRI:
What about Organic Certification, Fair Trade Certification & Non-GMO Verification?
Most of their rice varieties are already certified organic, while others are in the process of becoming certified, and still others are working to help develop a certifying program in their country of origin. These organic and transitional rices are grown without the use of pesticides, synthetic fertilizers, or ionizing radiation. Their rices are 100% fair-trade certified and non-GMO verified. Lotus Foods has also been B-Corp certified since February of 2012. B corporations are legally obligated to consider the impact of their decisions on their employees, suppliers, community, consumers, and their environment. Lotus Foods shares the conviction that we can change the world for the better with how we choose to do business.
At the Co-op, you'll find several varieties of Lotus Foods rice in our bulk department, and in the grocery department, you'll find their packaged rice and also their delicious rice ramen noodles. Visit their website for excellent tips and recipes!