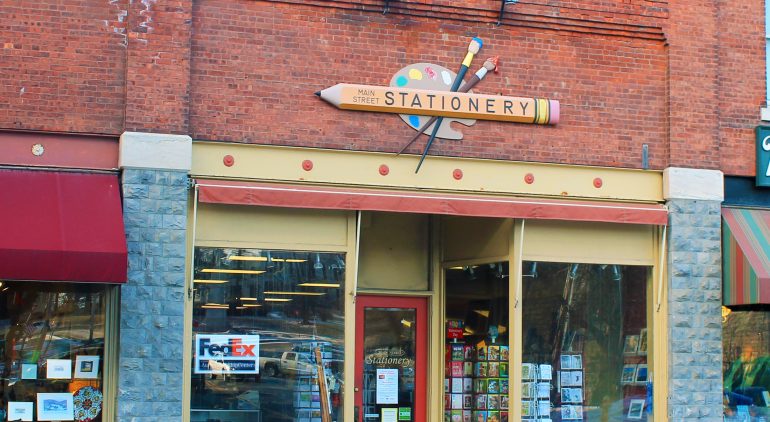 Business of the Month – Main Street Stationery
Next time you find yourself in need of a new stash of your favorite stationery or office supplies, we invite you to keep it local with Main Street Stationery! This anchor of Middlebury's Main Street offers a complete line of office supplies, greeting cards, gifts, art supplies, full-color copy services and fax services. As an authorized FedEx agent, they can also assist you with your shipping needs. They're our Co-op Connection Business of the Month for May, so we're reminding member-owners to flash their Co-op Card next time they visit Main Street Stationery in exchange for a 10% discount!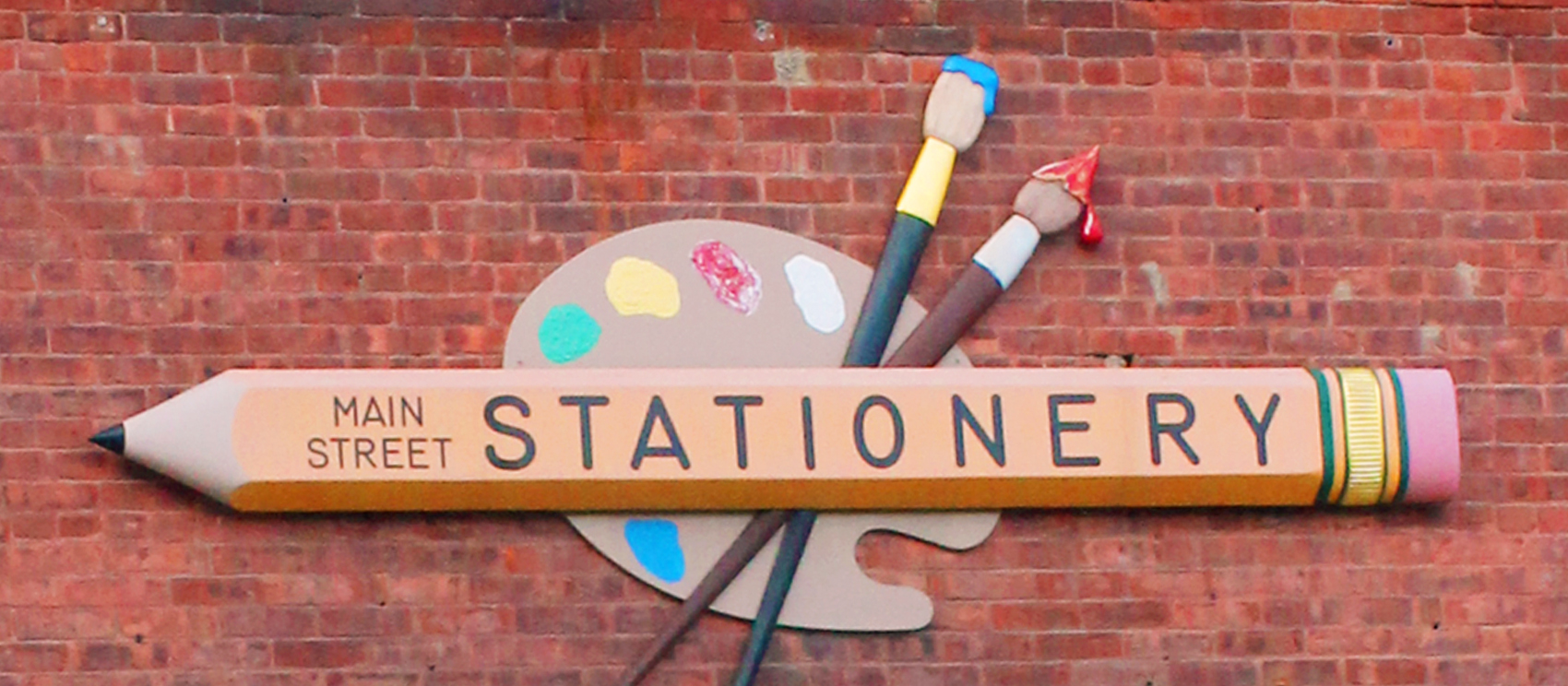 To get the scoop on the rich history of this Middlebury landmark, I reached out to owner Greg Tomb for a little Q & A:
Co-op: Hi Greg! How long have you been in the stationery and office supply business?
Greg:  I purchased Main Street Stationery from the previous owner, Chris Sheldon, in 1986. However, the store had been around for more than a decade at that point under various owners and in various locations. My associate, Paula, can tell you more about the history of the store, as she has been a part of the business since May of 1974.
Paula: The business was founded in 1972 by Rachel & Greg Cotting under the name "Middlebury Office Supply". It was located on Merchant's Row in one of the shop locations under the Town Hall Theater. The ownership of the store changed hands a few times – first to Bob Whittamore, then to Chal Schley, next to Chris Sheldon, and finally to Greg Tomb. The store has always lived in the heart of Middlebury's downtown but in various locations. It moved from Merchant's Row to Main Street sometime in the early 1970's into the space currently occupied by Middlebury Mountaineer. It was much more recently that Main Street Stationery found it's current home at 40 Main Street.  
Co-op: What is your favorite thing about being in this line of work?
Greg:  I enjoy dealing with people. We have a lot of loyal local customers and I enjoy getting to know them and learning how best to meet their needs. Being in this business since the mid-80's, I feel like I've been able to experience a slice of MIddlebury culture pass before my eyes. I also enjoy meeting out of town visitors to our community and find that they are often overwhelmed with nostalgia when they visit our store. There aren't many stores like ours that have survived the test of time and visitors often comment on how much they miss visiting their neighborhood stationery store. I like being able to provide a trip down memory lane for these folks.
Co-op:  What are the biggest changes have you experienced over the years of owning and operating Main Street Stationery?
Greg:  So much has changed! When I first purchased the business, there were no big box stores like Staples or online retailers like Amazon. When people needed office supplies, they visited their neighborhood stationery store. There have also been tremendous changes in technology since I first acquired the business. Adapting and remaining relevant in the face of these changes has been a great challenge. We're grateful to have such steadfast support from our local community and would like to say thank you to the folks who choose to support a small local business like ours!