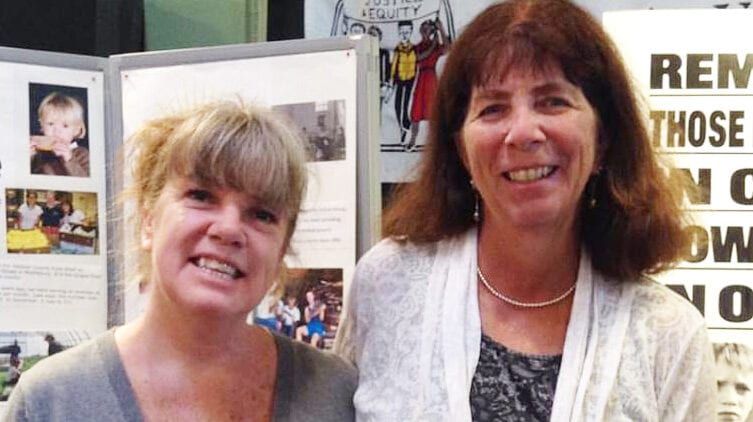 Round Up at the Registers for the Food Shelves 11/10-11/16!
Our Annual Rally for Change for local food shelves, CVOEO and HOPE starts on November 10th!  Just round up your total (or feel free to give more!) at the registers between 11/10 and 11/16 and the Co-op will match your donation!  What an easy way to do good this holiday season!
Hunger is not just an issue on the other side of the world.  Food insecurity is right at home in Vermont, and no one works on the front lines to combat this in Addison County like our two local food shelves – CVOEO and HOPE.    These two organizations spend a lot of their resources trying to get food to hungry Vermonters, but that's not the whole story.  Want to know more?  Read on, to here about them, in their own words:

Linda Tirado knows poverty first hand. She has lived in it for the majority of her adult life. She also knows what it is to live in the middle class. In her book, Hand to Mouth: Living in Bootstrap  America, she gives a definition of poverty that puts our world in perspective. "Poverty is when a quarter is a miracle. Poor is when a dollar is a miracle.  Broke is when five bucks is a miracle. Wor-
king class is being broke, but doing so in a place that might not be run down. Middle class is being able to own some toys and live in a nice place – and by "nice" I don't mean fancy."
In Addison County: 1 in 5 children and youth know hunger; over 3,500 residents participate in the 3Squares VT program; there are 26 summer meal sites; and 10 senior meal sites server older citizens several times a week, all summer long.  Last summer, between May 1st and August 30th, CVOEO's Food Shelf in Middlebury served 1,299 individuals. 342 of this number were under the age of 18, and 209 were seniors. Individuals and families come from towns throughout Addison County.
Donna Rose is the Food Shelf Coordinator.  We are located at 54 Creek Road in Middlebury. CVOEO is a nonprofit corporation, formed in 1965 to carry out the Economic Opportunity Act of 1964 in Addison, Chittenden, Franklin and Grand Isle counties. CVOEO is one of five Community Action Agencies in Vermont. Its mission is to address fundamental issues of economic, social and racial justice.  It works with people to achieve economic independence, bridge gaps and build futures.  For more information, go to  https://www.cvoeo.org/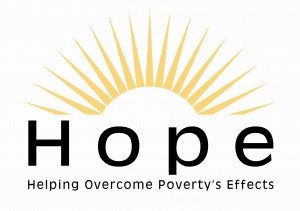 HOPE is a private, locally governed organization that has been alleviating the distress of poverty in Addison County for over 50 years by providing a broad range of individualized services &  opportunities. HOPE's staff members don't say "this is what we can do", rather they ask "what do you need?" HOPE fills in the gaps left by government programs, including help with heating & housing, medicines, job-related needs & more. They provide assistance to homeless persons, including those with significant housing barriers such as severe mental illness & substance abuse disorders.
HOPE offers healthy holiday meal baskets, and in the the HOPE Holiday Shop, low-income parents can select, free of charge, new clothing, toys and books for their children.
HOPE runs the largest food shelf in Addison County, serving an average of 600 people each month. Last year, they provided food to 6,248 people, including 481 senior citizens and 1,659 children. In 2015, they provided food for over 61,000 meals, distributed 10,797 pounds of local farm produce, & provided nearly 400 holiday meal boxes. This year they are on track to exceed their 2015 numbers.
HOPE's Local Food Access Coordinator, Lily Bradburn, has been working with local farmers, picking up donated produce, leading crews to glean food in the fields, & purchasing crops for winter storage. Volunteers are needed to glean,  process and cook food. For more information or to volunteer, call 802-388-3608. HOPE is located at 282 Boardman St., behind Homeward Bound.  For more information, please go to http://www.hope-vt.org/