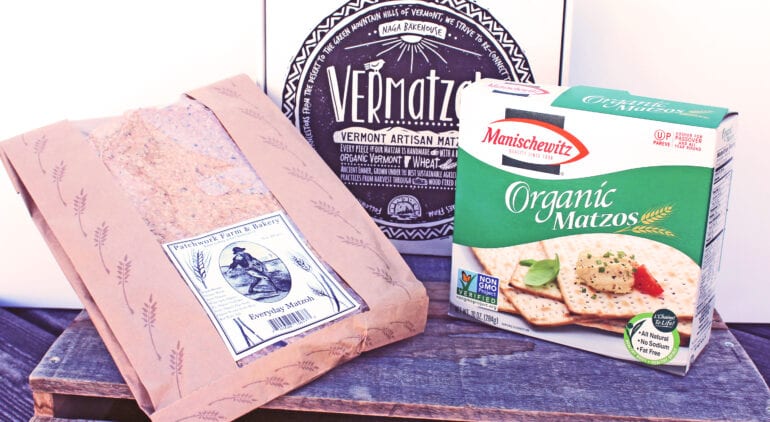 Where's the Matzo?
As you prepare for Passover, you might be looking for the perfect Matzo (or perhaps Matza, Matzah, Matzot, or Matzoh, depending on your preference) to accompany your Seder. Look no further! We've got several options for you to choose from, while supplies last:
Vermatzah – This Vermont Artisan Matzah is wood-fired using VT-grown organic wheat and emmer from Naga Bakehouse in Middletown Springs, VT. Find it in our bakery section.
Patchwork Farm & Bakery – This local matzoh hails from East Hardwick, VT and it's brick-oven baked using organic grains. Find it in our bakery section.
Manischewitz – First founded in 1888 by Rabbi Dov Behr in Ohio, and now headquartered in New Jersey, this organic and non-GMO verified Matzo can be found in grocery aisle 2.
MNFC Matzo Ball Soup –  Our fabulous MNFC deli crew will be cooking up fresh batches of Matzo Ball Soup periodically throughout Passover, so look for that in our deli department!