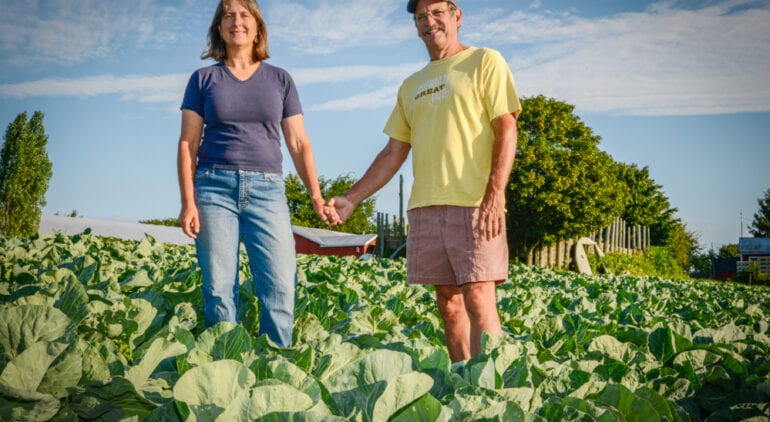 Calling All Farmers – Open Farm Week Registration is Live!
We are gearing up for Open Farm Week 2016 – August 15-21, 2016, and we'd like your farm to join us!  We are excited to build off of last year's momentum, meeting our goal of strengthening consumers' connections to Vermont land and farms, while teaching them how to access Vermont-grown food, fiber and forestry products.
Open Farm Week is an opportunity for you to spotlight your farm and showcase your products.  Whether you sell directly to consumers or wholesale markets, farms of all kind are encouraged to participate. If you are not usually open to the public, that's okay too. We have resources on the website about managing safety and liability, as well as what guests will expect when coming to your farm.  Please plan for some ways to engage consumers while they are visiting.  You may want to provide tours or other activities such as seed planting, tastings, scavenger hunts, or on-farm dinners for folks to engage in.
For more information and to sign up to participate, please visit http://www.diginvt.com/blog/openfarmweekforfarmers/.  We will be doing statewide promotions, but for your event to be successful, you must plan on doing local promotions of your event!  We will be providing each participant with outreach materials to help you engage consumers in your area of the state.  Sign-ups end on June 30th, but please consider signing up early in order to begin marketing your participation in this event sooner. We look forward to working with you!
Sincerely,
The 2016 Open Farm Week Organizing Team
Sarah Bhimani, City Market; Erin Buckwalter, NOFA-VT and the Vermont Farmers Market Association; Lisa Chase, UVM Extension; Jake Claro, Farm to Plate Network; Chris Howell, Vermont Farm Tours and the Vermont Farm to Plate Network Agritourism Task Force; Grace Meyer, Vermont Fresh Network & DigInVT; Vera Simon-Nobes, Shelburne Farms, Farm-Based Education Network and the Vermont Farm to Plate Network Agritourism Task Force)
_____________