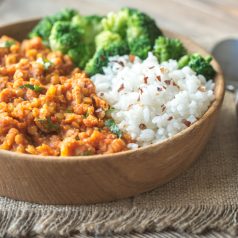 If the 40 degree morning temperatures and the large V's of Canada Geese I have seen fly south since the end of August are any indication, winter is once again around the corner. For me winter is uninvited, fairly predictable, and mostly a welcomed "guest" because I am ready for soups and curries, and cozy quiet evenings snuggled on my couch with a book. In the Chinese Medicine world, this time of year is marked by a turn inwards. Yang peaked a number of weeks back and we are now officially in Yin season, with Yang receding back down into the roots. We can no longer reach for the sun for all our nourishment; we have to rely upon the foods that have gathered up the sun/yang energy to sustain us. We go inwards, relying on the stores of summer's natural vitamin D and the harvests that have been cultivated by the many local farms in our community.
Luckily, fall comes before winter. Fall always brings such a mixed bag for me, the excitement of a new school year, the bounty in the gardens, the relief of hot, humid summer days, and also the loss. The end of casual backyard barbecues with local brews and spirits, and a good corn hole competition, not to mention the local veggies straight from the farm to our plates. My family and I are now thinking about curries and stews – warming foods.
I have relied on the access to healthy foods at our Coop for more than 21 years. I am so proud that one of our Ends commits our cooperative to the mission of providing healthy foods. We all benefit from this commitment and access. I know this access is a privilege; one I never take for granted. As years have unfolded and the seasonal cycles change, so has the kinds of foods my body needs to stay healthy. The foods that kept my microcosm healthy in 1998 are very different than what is healthy for my system today. At the same time, my family's eating patterns have also shifted significantly during this same time; my college kids even admitting that white refined sugar and mainstream processed foods really do make them feel sick. So, come winter, all I want to do is go deeper into that commitment to eating healthy food. Won't you join me?
I am sharing a very simple curry recipe that my family regularly enjoys when the seasons turn Yin. It's dairy and gluten free and can be made vegetarian or with pork, chicken or shrimp. All the ingredients can be found, any day, at the Coop. How blessed are we?
Nadine's Lentil Curry with rice
2 cans guar-free coconut milk
4 tablespoons red curry paste
1 quart veggie broth
3 medium carrots, chopped in 1 inch pieces
Half a green cabbage, shredded
2 cups broccoli florets
2 medium zucchinis, chopped in 1 inch pieces
1 cup red lentils, rinsed 3 times to remove starches
Optional
1 pound of chicken breast (or pork or shrimp) cut into ½ inch strips
and/or 1 pound of drained tofu, cut into ½ inch strips
Combine coconut milk, curry paste and broth in dutch oven and bring to boil, partially covered
Add all vegetables and lentils, and simmer for 25 minutes, covered
Add meat option or tofu, simmer for another 20 minutes until cooked through, covered
Serve over jasmine rice (or short grain brown rice for nutty flavor addition); finish with chopped cilantro, a hot sauce of your choice; a drizzle of toasted sesame oil and toasted curry cashews, and a generous squeeze of lime.
Notes: Add 2 tablespoons of fish sauce and one tablespoon sweetener towards the end of cooking (I use granulated date sugar) for more of a Thai curry flavor. And, if too thick, thin it down with more broth and/or more coconut milk. If too thin, add more lentils, a bit at a time. Adjust curry paste to taste.
Nadine Canter Barnicle is a Middlebury Natural Foods Co-op Board Member