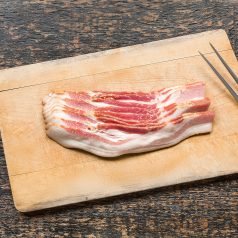 This week, we're shining our Co-op spotlight on Black River Meats of North Springfield, Vermont to bring awareness to their efforts to provide humanely-raised, ethically slaughtered, regional meats to our Co-op. All of their products are 20% off for member-owners from July 12th – 18th. Read on to learn more about this company and their state-of-the-art, Animal Welfare Approved facility: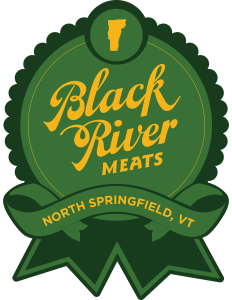 Black River Meats creates solutions connecting farmers, chefs, and retailers in the local and natural meat marketplace. They achieve this with the help of a state-of-the-art, Animal Welfare Approved facility,  Vermont Packinghouse. The facility opened in the fall of 2014 with the goal of putting humanely-raised, ethically slaughtered, beautifully cut local meat onto our tables. The designs for their facility were developed by Temple Grandin's firm, so they meet the high standards that Grandin, a pioneer in humane livestock handling, has set for such facilities.
They point out that The US meat industry is almost entirely controlled by four companies. If we are to ever move away from this consolidation and towards a decentralized and sustainable base of meat production, we must develop mid-sized supply chains that are big enough to have an impact, yet small enough to care. Making meat as it ought to be is the mission of Vermont Packinghouse.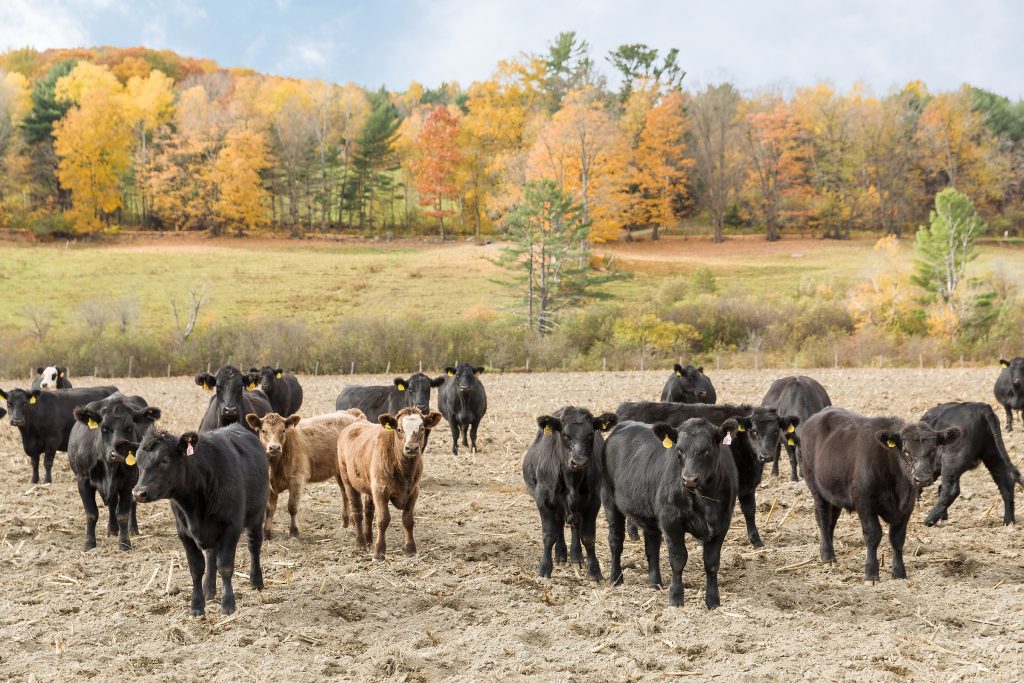 They are one of only two facilities in the US with viewing windows, allowing those who are interested in taking a tour and gaining a better understanding of how the meat they eat is processed. They acknowledge that this is an act that can require courage and vulnerability, but that it can ultimately spark greater respect for animals, meat, and meat industry workers. And it seems that there are plenty of folks who are interested in taking these tours, from student field trips, chefs-in-training, or individual families who want their children to understand where their meat comes from and how it moves through every part of the supply chain. We even had a group of Co-op staffers who took a field trip to check it out!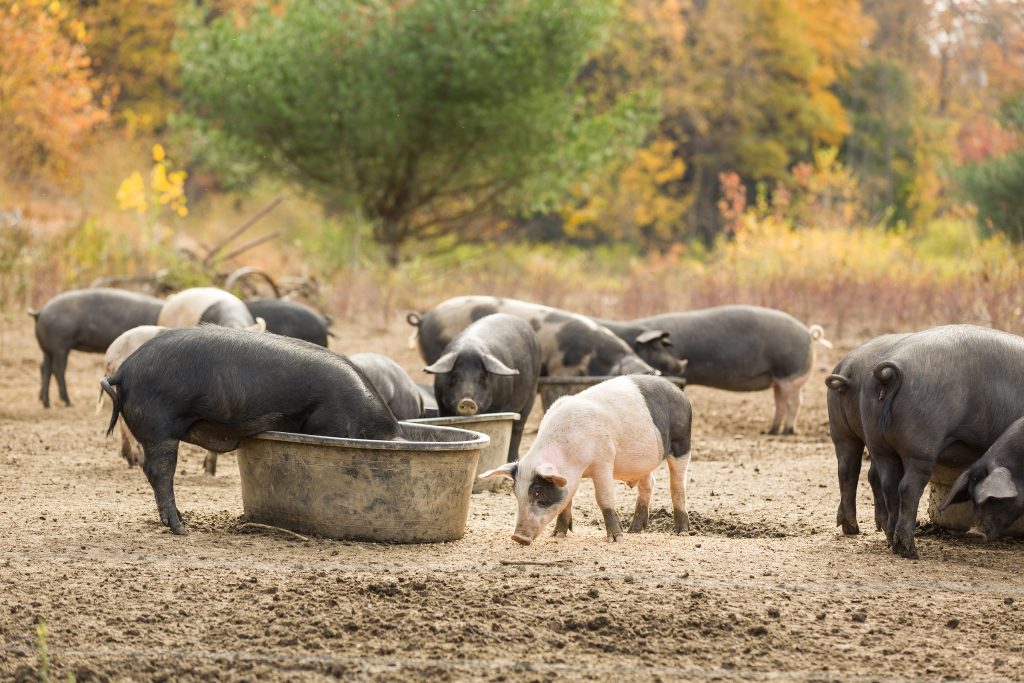 Farmers who bring their livestock to the facility for processing also appreciate the opportunity to see how their animals are treated after they leave the farm. "I want the best start for my animals, the best life, and the best end – then I know I've done my job as a responsible meat farmer", said one of their producers. The Packinghouse processes New England raised meats from small and medium-sized farms for Black River Meats, who then bring the products to our store shelves and your home. This represents an important move toward greater collaboration between local meat producers, meat processors, and meat consumers in Vermont and New England. Black River Meats works closely with their producers to ensure quality production, humane handling, efficient processing and fair pricing. They have an open door policy of transparency with all of their customers and invite you to call and schedule a visit to their farms, processing facility, and a tour of their warehouse!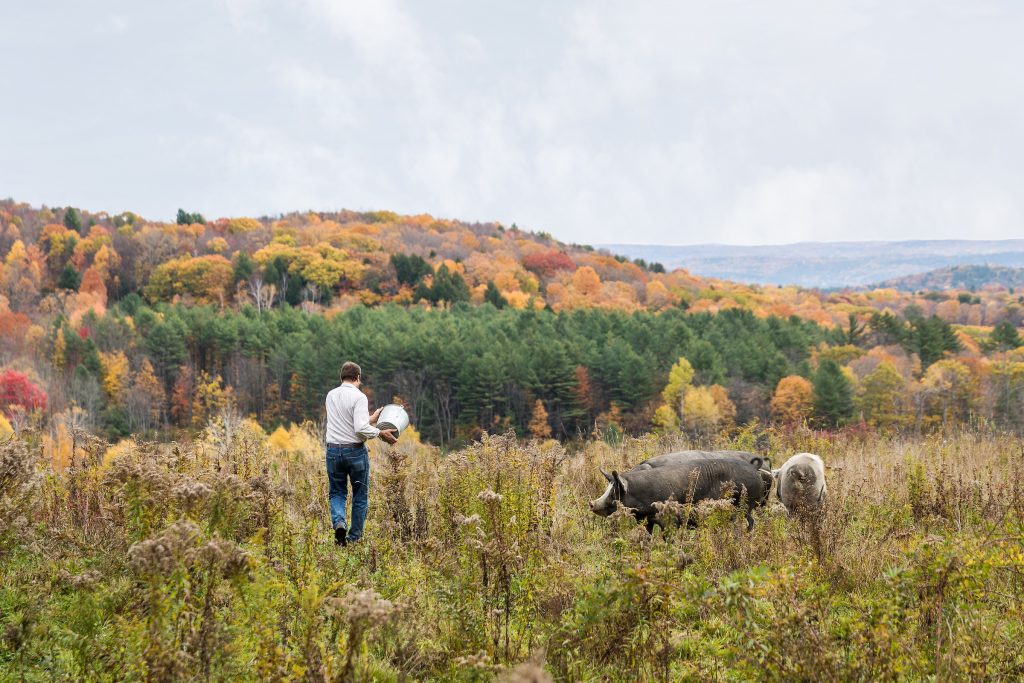 Want to know where your Black River Meats are coming from? Here's a list:
Argyle Angus – Argyle, NY
Mile Long Farm – Glover, VT
Cavendish Farms – Springfield, VT
Oberkirch Farms – Poultney, VT
Champlain Valley Farm – Addison, VT
Rosenkrans Farm – Seneca Falls, NY
Clay Hill Farm – N. Hartland, VT
Settlement Farm – Underhill, VT
Cream Hill Farm – Shoreham, VT
Skyway Farm – Fair Haven, VT
Deer Run Farm – Danville, VT
Stone Farms – Cornish, VT
Easton View Angus – Easton, NY
Tensen Farms – Lyme, NH
Hayward Farm – Derby, VT
Wagner Ranch – Bridport, VT
Hewitt Farm – N. Pomfret, VT
Yates Farm – Brownsville, VT
Marchaland Farms – Greenwich, NY