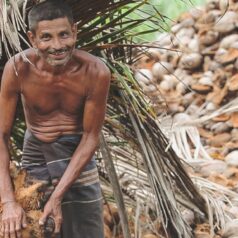 We're casting our Co-op Spotlight on So Delicious® Dairy Free this week to highlight the wonderful work they do to minimize their environmental footprint, particularly with regard to reducing water consumption and supporting water restoration projects. They're featured in our Member Deals program from February 1st – 7th and member-owners can enjoy 20% off their entire line of products. Read on to learn more about this fantastic company and the important work they're doing to minimize their environmental impact: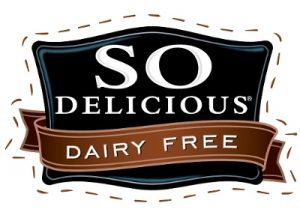 Nestled within Oregon's lush Willamette Valley, So Delicious® Dairy Free has been bringing joy to dairy-free lives for more than twenty-five years. We offer an array of delicious dairy-free delights you can feel good about sipping, biting, pouring, scooping, licking, and chugging throughout your day. From our world-class allergen-testing program to the innovative work we do creating products made with only the highest quality ingredients, we're committed to doing the right things for people and the planet. Many of our products are made with organic ingredients, and are always 100 percent plant-based and Non-GMO Project Verified with no artificial sweeteners, trans-fats, or hydrogenated oils.
Our philosophy of doing business is based on our firm commitment to treating everyone and everything—animals, the environment, each other, our partners, and our community—with unwavering respect.This caring spirit is demonstrated in our partnerships with farmers and suppliers. We spend time on the ground in countries like Sri Lanka, the Philippines, and Brazil, where our primary ingredients are grown. We want to understand the challenges and opportunities faced by our suppliers, and we treat them with the dignity, respect, and integrity they deserve. We like to think of it as our personal recipe for success. Check out our blog to learn more about our farmers!
We've built a culture within our company that takes sustainability very seriously. From using 100 percent recycled paperboard cartons for our frozen dessert bars and sandwiches, to reducing our water consumption and restoring 10 million gallons of water annually to Oregon's critically dewatered Middle Deschutes River, we're using less energy, saving forests, and proactively working to minimize our CO2 footprint. Check out this cool video to learn more about the Deschutes River Water Restoration project:
Did you know that among the leading non-dairy beverages, our coconut milk has one of the lowest environmental footprints around? According to a recent critically reviewed Life Cycle Assessment, So Delicious Coconut Milk greenhouse gas (GHG) emissions are six times less than conventional soymilk, and energy demands are 60 percent less. That's because our coconuts get abundant rainfall, and they're organically grown and harvested with minimal mechanical inputs. Check out the chart below and see for yourself!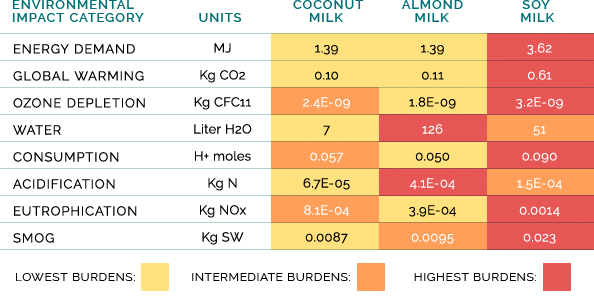 As for how non-dairy beverages compare to traditional dairy beverages, check out this cart: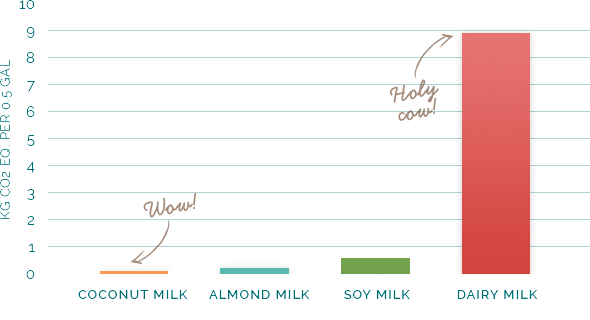 To make every carton of dairy milk you first need cows to produce that milk, and cattle are responsible for enormous environmental burdens caused by the energy demands to produce cattle feed, the tons of fresh water required, methane release from belching, and things we'll leave to your imagination like "manure management." These are things you simply don't need to make plant-based beverages like our So Delicious Dairy Free Coconut Milk and Almond Plus Almond Milk.
We're committed to being kinder and gentler to our planet, and we're passionate about creating dairy-free options that are so pure and delicious you'll want to enjoy them during every part of your day!