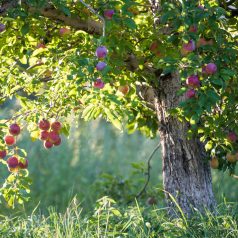 We're casting our Co-op Spotlight on Scott Farm this week to shed a little light on the work they're doing to preserve heirloom and unusual apples on their 571-acre land trust in Southern Vermont. All of their fruits are 20% off for member-owners from October 24th – 30th! Read on to learn more about this unique organic orchard and its rich history:
Scott Farm Orchard is a 571-acre gem located in the rolling hills of Dummerston, VT. The orchard is home to over 130 varieties of ecologically grown heirloom apples and other fine fruits. The farm itself is something of an heirloom, settled in 1791 by Rufus Scott. The orchards were planted in 1915, and in 1995 Scott Farm was gifted to the historic preservation organization Landmark Trust USA, a non-profit organization whose mission is to rescue important but neglected historic properties and bring them back to life. At Scott Farm this has meant revitalizing the entire farm operation from orchard to farmhouses to barns.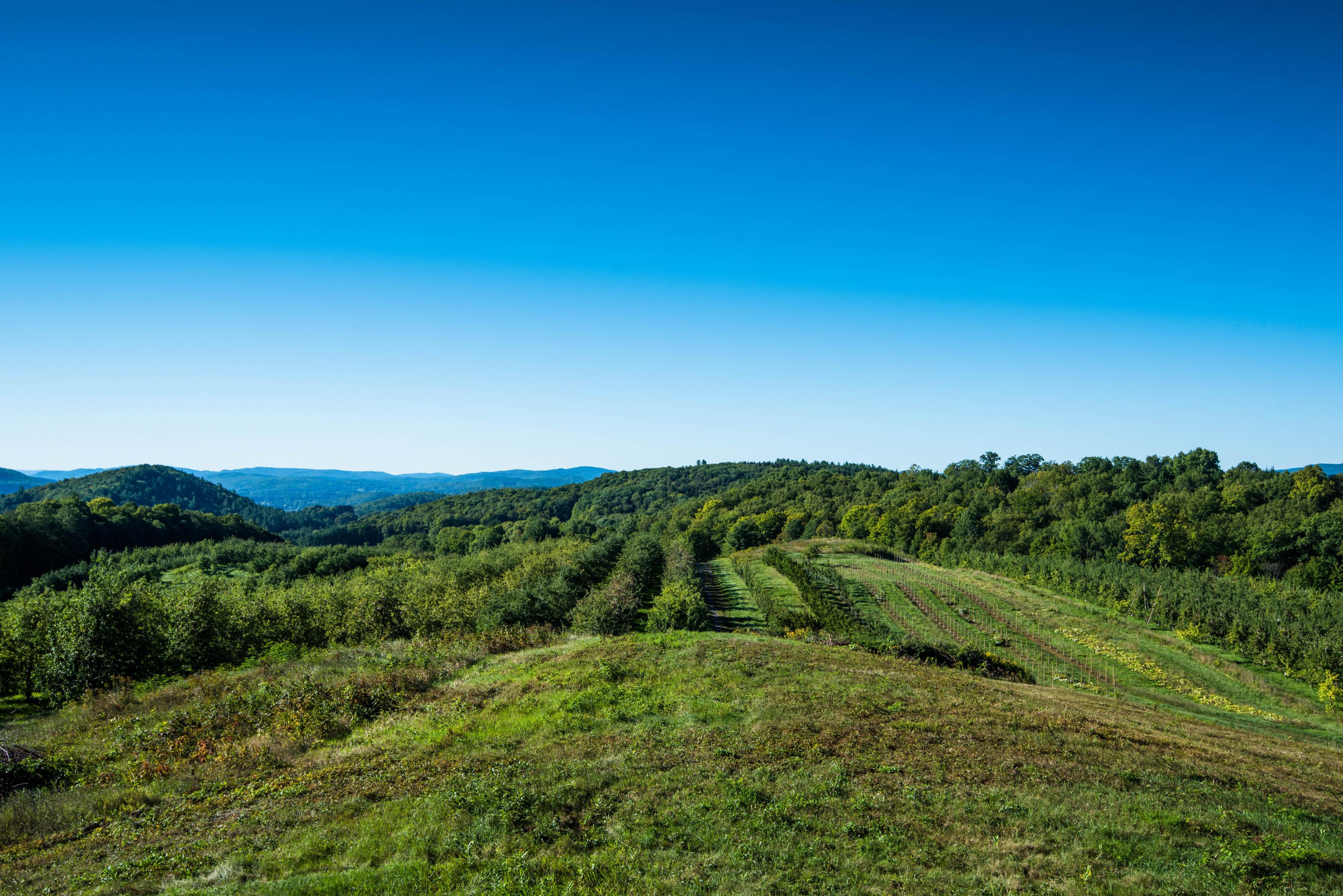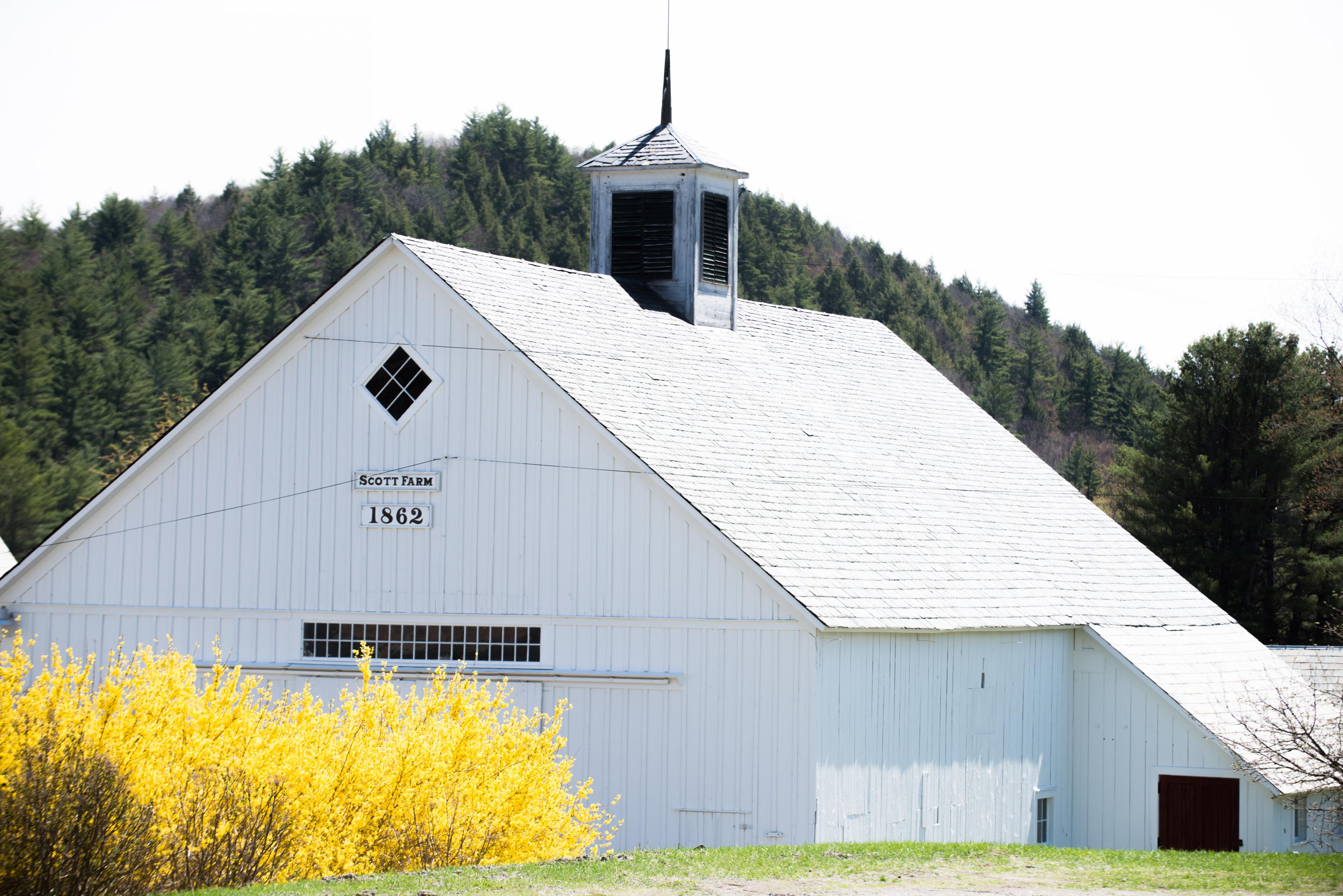 The renowned apple maestro, Ezekiel "Zeke" Goodband, took over the management of the orchard in 2001. His search for old varieties has taken him to abandoned orchards throughout New England and as far as Kazakhstan, the birthplace of apples. A long time ago, Zeke learned that the less he sprayed the orchard, the less he had to spray. Zeke's formal educational training was in the field of ecology and he realized early in his orcharding career that if he respected the orchard as an ecosystem there were fewer "pest" problems.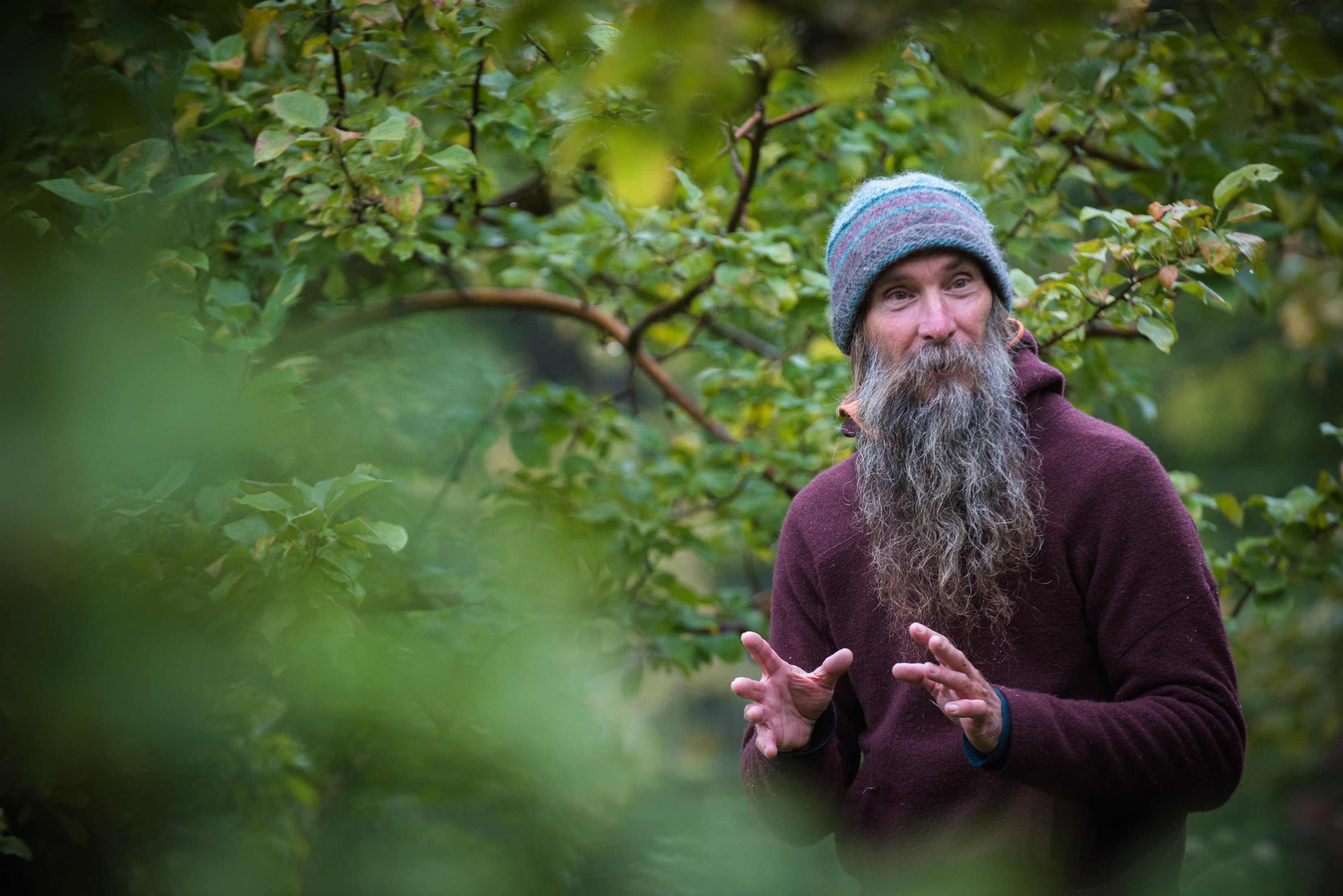 Their goal at Scott Farm has been to enhance the biodiversity of the orchard ecosystem – the more complex the ecosystem, the more stable it becomes, minimizing the potential for significant pest explosions. They have moved beyond organic into what they refer to as ecologically grown fruit. Scott Farm produces 130 varieties of ecologically grown apples – with beautifully poetic names such as Roxbury Russet, Belle de Boskoop, and Cox's Orange Pippin, along with unusual apples like Winter Banana and Hidden Rose. Other fine fruits grown at the orchard include gooseberries, medlars, quince, raspberries, blueberries, grapes, pears, plums, and peaches. The apples and quince can be found at the Co-op, and the remaining fruits are sold directly through the orchard's Farm Market which is open every day at 707 Kipling Road, Dummerston, Vermont from Labor Day to the day before Thanksgiving. Over 75% of the Scott Farm crop stays in Vermont!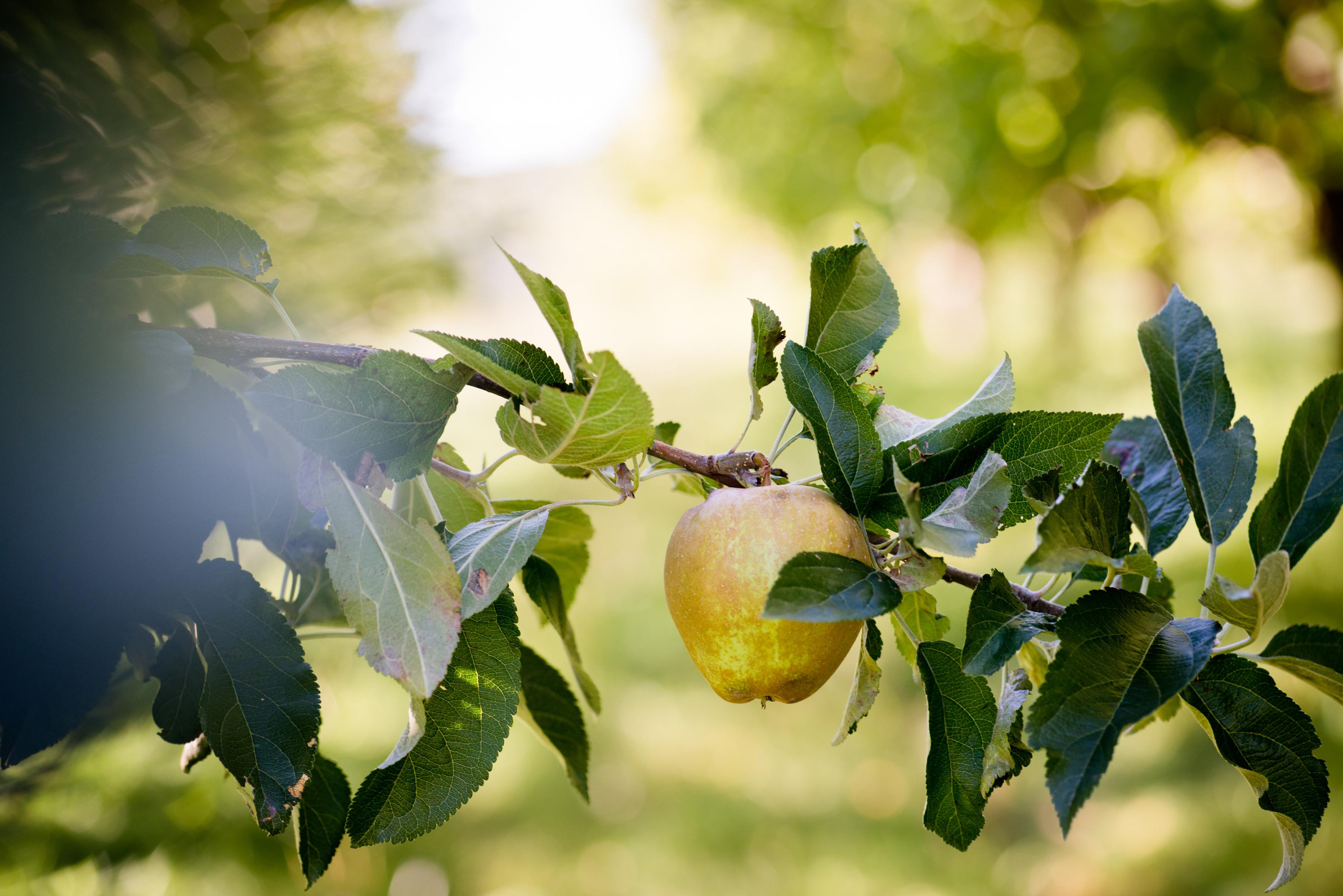 Visit their web page to learn more, and don't miss these fantastic recipes!