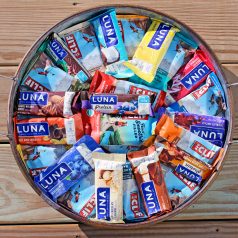 Warmer weather is returning and outdoor adventures await, so we think you'll be excited to hear that CLIF Bar & Company is featured in our Member Deals Spotlight! Member-owners can enjoy a 20% discount on their full line of protein bars from March 24th – 30th so it's a great time to stock up and save before hitting the trail! Read on to learn more about this employee-owned business and the forces that drive them to do things differently: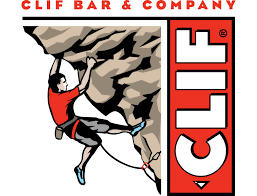 In 1990, during a one-day, 175-mile bike ride—forever to be known as The Epiphany Ride—an exhausted and hungry Gary Erickson realized he couldn't choke down another unappetizing energy bar. And just like that, the idea for a better tasting bar was born! Erikson spent a few years testing recipes in his mother's kitchen until he landed on the first CLIF bar recipe and he chose to name it after his father, Clifford, who first introduced him to wilderness adventures and encouraged him to follow his passions in life.
Ten years later, the company was enjoying success and making an impact in the food scene when Erikson and his partner Kit Crawford were presented with a $120-million offer to sell the company. Ultimately, they chose to walk away from this offer, keeping the company family-owned and values-focused, recognizing that to do more good in the world, CLIF needed to stay private, grow naturally, and sustain itself over time – patience over greed, purpose guiding profit.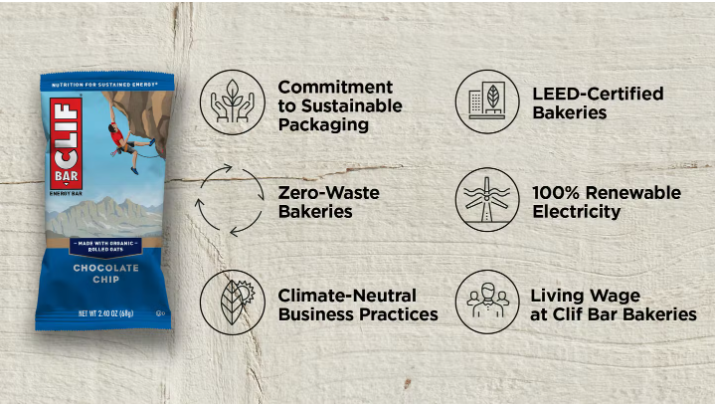 By 2010, they took this a step farther by transitioning the business to an employee-owned model by offering 20% of their family-owned common stock to CLIF employees through an employee stock ownership plan (ESOP). CLIF funds the ESOP annually—it costs employees nothing. Kind of like a 401k plan, except that employees don't have to put any of their own money into it! With each passing year, employees receive more shares from Clif Bar, the price per share hopefully grows in value, and upon retirement, employees sell their shares back to CLIF, which pays them the value of the stock at that time.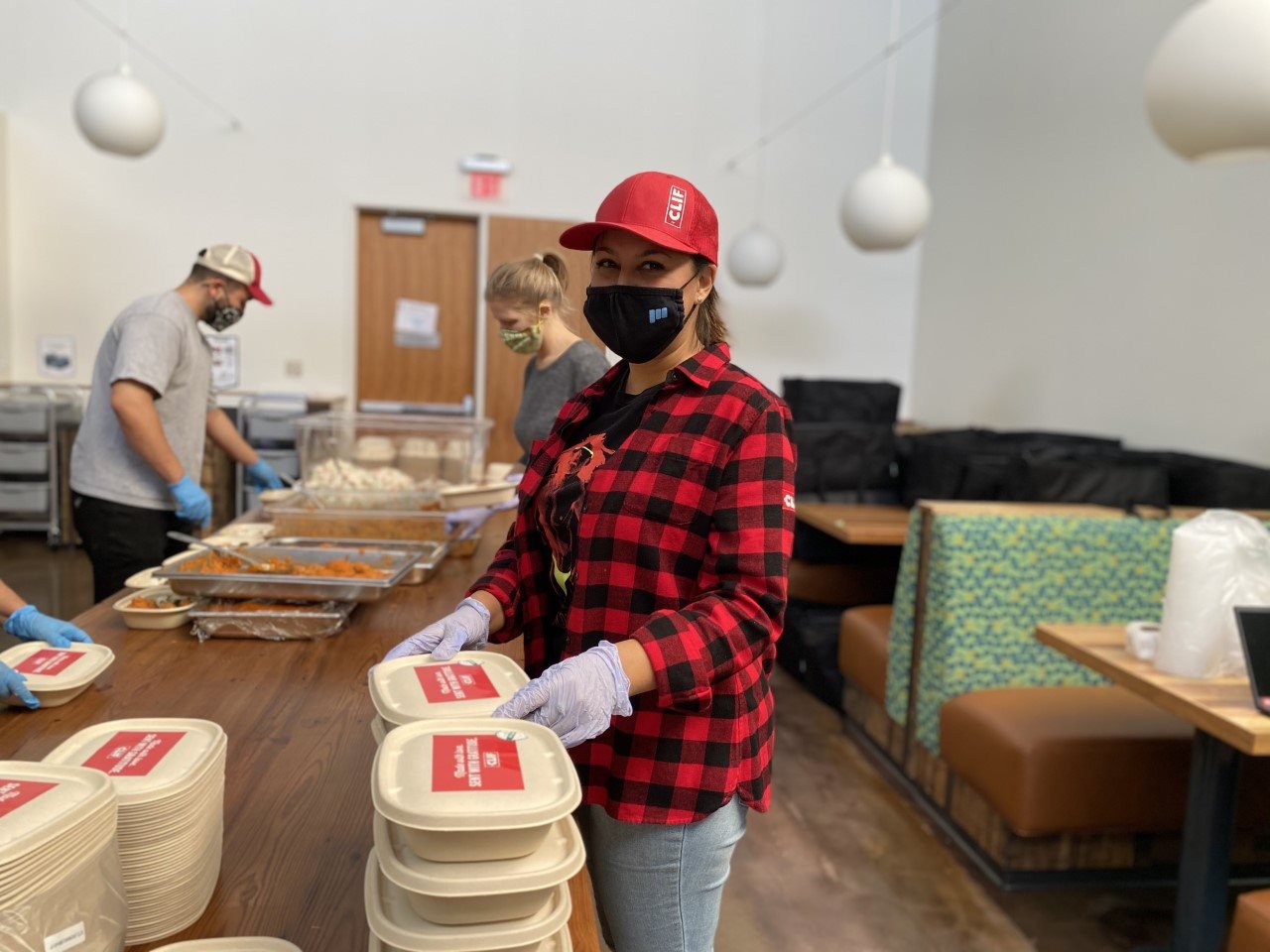 When it comes to doing business, the folks at CLIF Bar & Company believe in a different kind of bottom-line guided by 5 aspirations: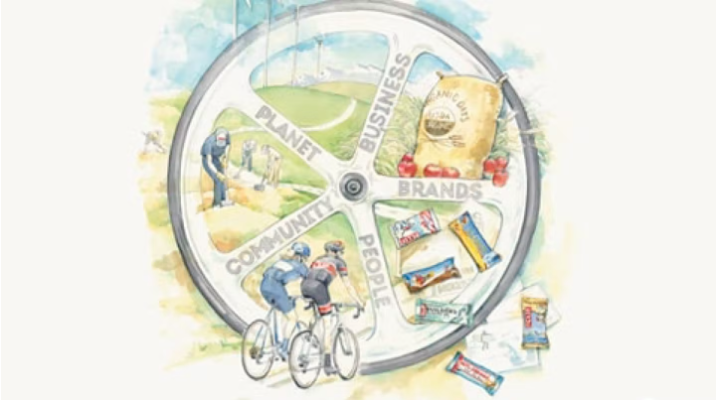 Sustaining our People
Being family- and employee-owned means taking care of their people and their families because healthy, inspired people create delicious and nutritious food. CLIF offers paid volunteer and workout time (with their own in-house trainers), subsidized on-site daycare for all the little Clifsters, six-week paid sabbaticals, and an employee stock-ownership program.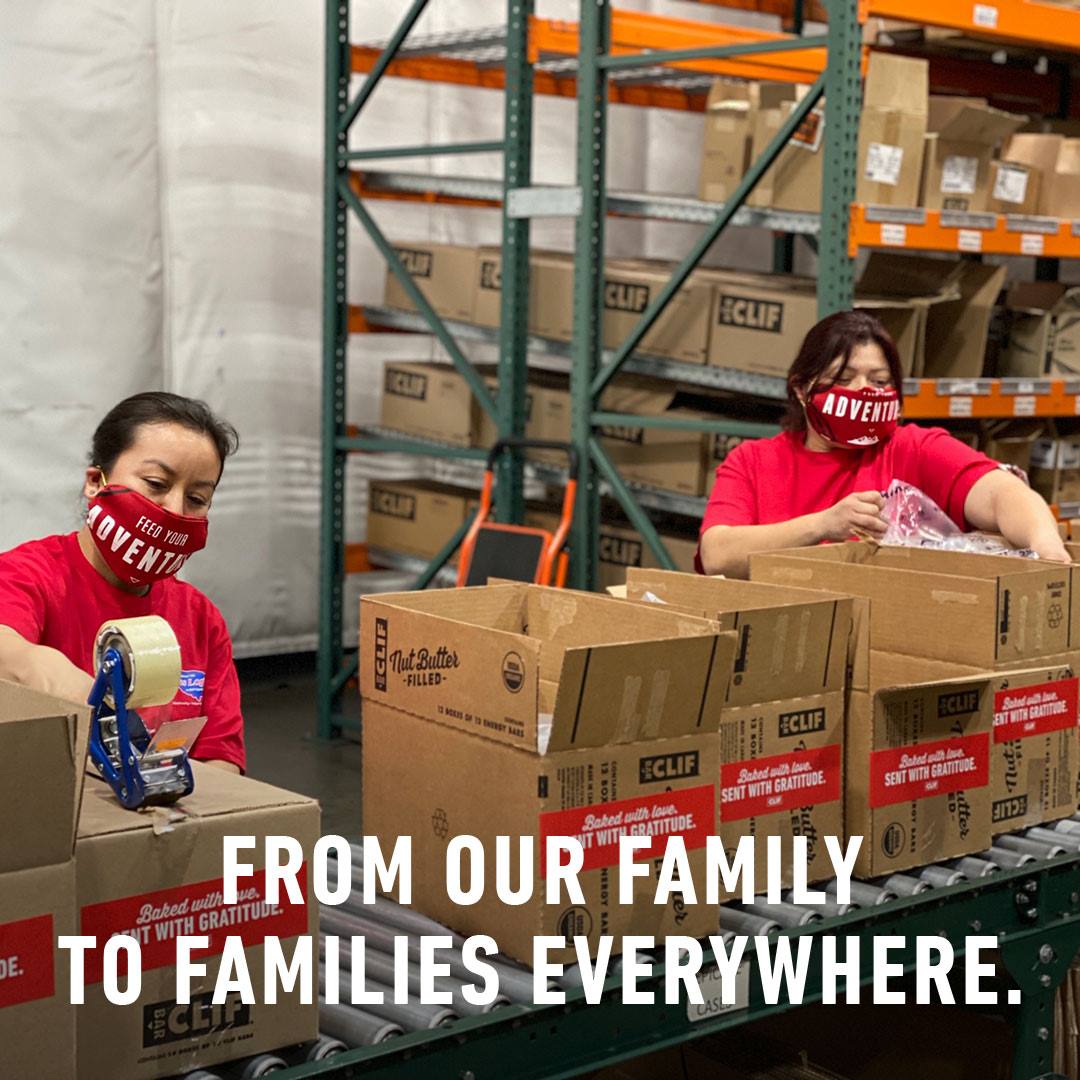 Sustaining our Communities
From the volunteer work they do locally to the way they source ingredients globally, their commitment to the communities they touch is an important part of their identity. Globally, this means sourcing organic and sustainably grown food. For example, their cacao and palm oil are Rainforest Alliance Certified™. The Rainforest Alliance supports a healthy environment, promotes the well-being of workers and their communities, and strictly prohibits child labor.
They also created In Good Company® – an alliance of values-driven businesses working together for a shared purpose. They listen to people in local communities define their needs and then volunteer time to tackle projects focused on food, environmental restoration, and rebuilding after natural disasters.
Last but not least, CLIF® CORPS encourages CLIF employees to volunteer their services in the community on company time. The way they see it, cultivating community together makes them stronger as individuals and as a company.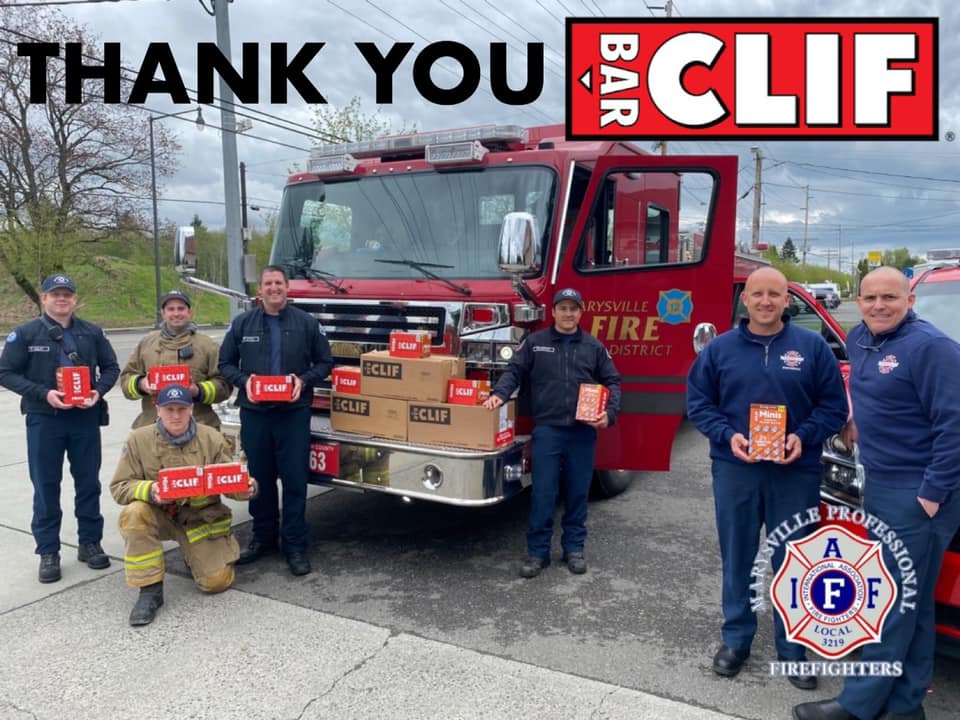 Sustaining the Planet
The team at CLIF is inspired by the challenge of running a business based on ecological principles. They describe their model for sustainability in four simple words: Think Like a Tree. Trees run on renewable energy, recycle all waste, and sustain and improve the places they grow. As a food company, Think Like a Tree means that CLIF is working to craft food with organic, sustainable ingredients, made with renewable energy, packed in eco-friendly packaging, and delivered by transportation that doesn't pollute. 84% of their ingredients are Certified Organic and/or Certified Sustainable, 90% of their waste is diverted from landfills and incinerators from CLIF bakeries, and they use 100% green power for their LEED-certified facilities. Click here to learn more about CLIF Bar & Company's sustainability initiatives.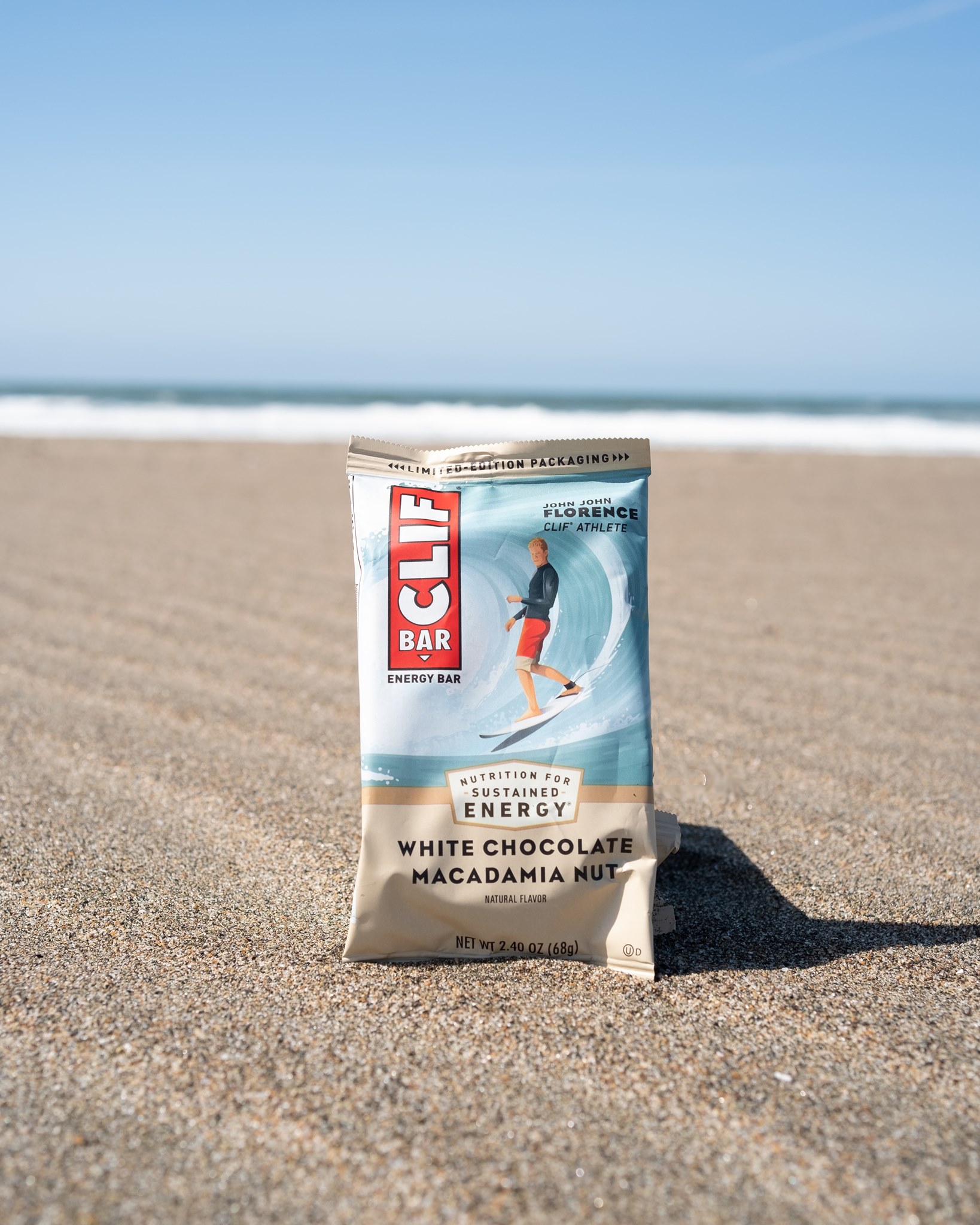 Sustaining our Brands
Creating brands with integrity, quality, and authenticity means crafting good food from sustainably sourced ingredients. Their commitment to organic and sustainably sourced ingredients guides them to make the right choices for farmers, communities, and the awesome people who love our CLIF®, LUNA®, and CLIF Kid® brands. They listen attentively to athletes, foodies, and the people they meet at events to tap natural demand and follow long-term trends, not short-term fads. But most importantly, they never lose sight of the fact that all the food from each of their brands is a tasty expression of their values and helps contribute to a healthier, more sustainable planet.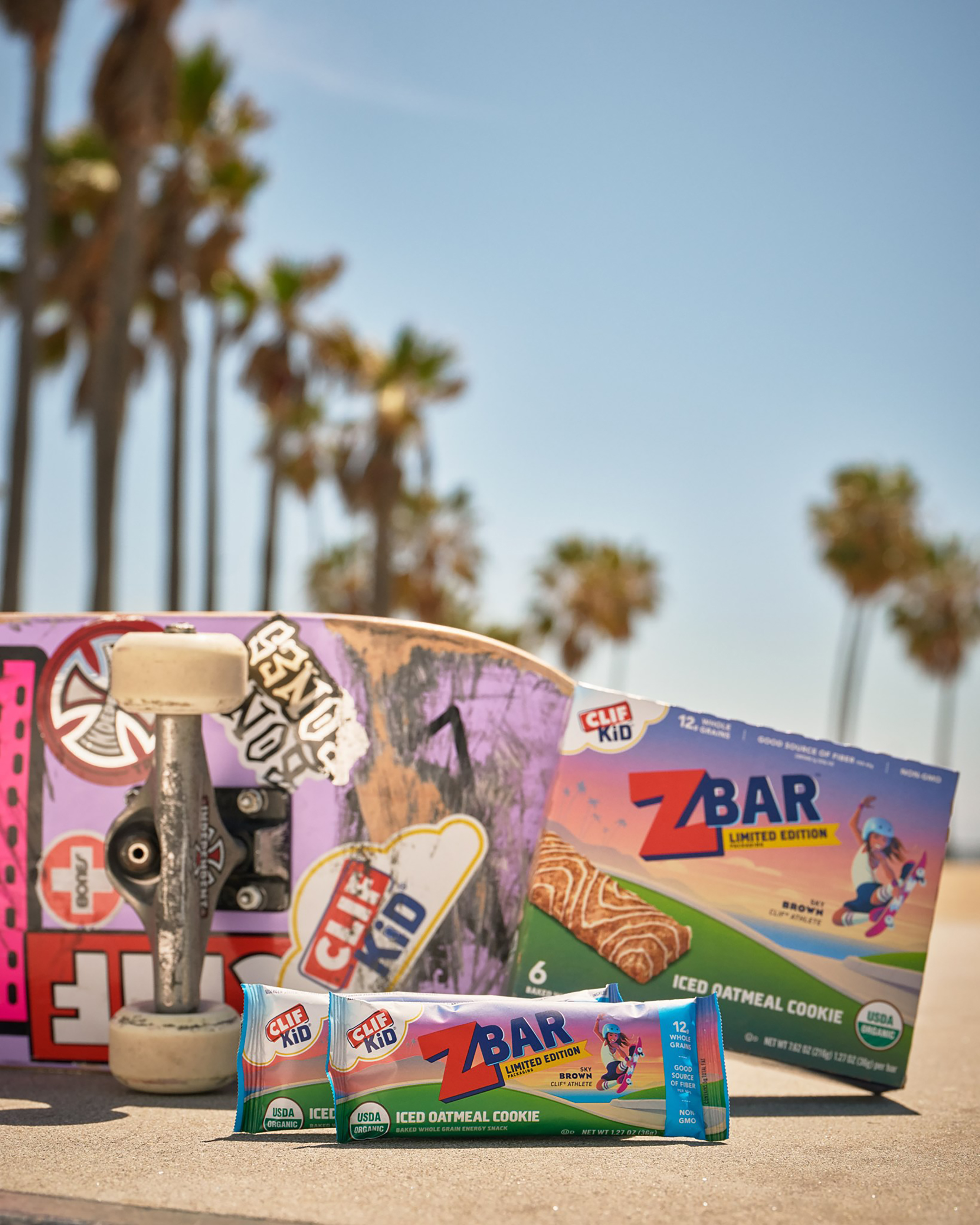 Sustaining our Business
Building a healthy, resilient company means that CLIF can invest in the long term, be a catalyst for change, and do more good in the world. Today, remaining a healthy business gives them the power to support their brands, their people, their community, and the planet…not to mention have a ton of fun doing it every day!