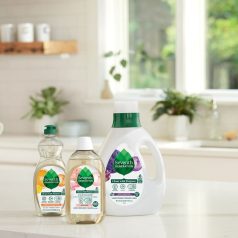 Are you gearing up for some spring cleaning? Keep it green with Seventh Generation! They're basking in the glow of the Co-op Spotlight this week and member-owners can enjoy 20% off their full line of products from May 4th – 10th! Read on to learn more about their energy-efficient practices, socially responsible business model, their fight for labeling transparency for cleaning products, and their impressive efforts to tackle climate change: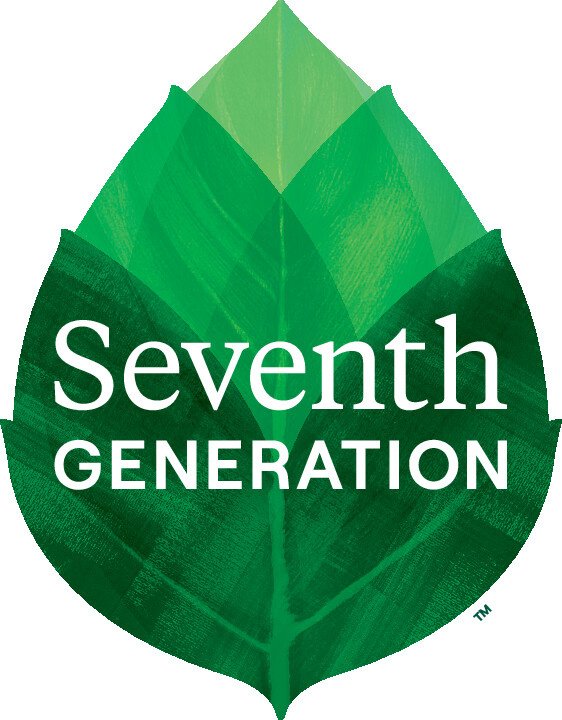 More than 30 years ago, a group of like-minded individuals came together to create Seventh Generation, a company dedicated to nurturing the health of the next seven generations. They do that by creating everyday products using plant-based ingredients, and by creating positive policy change through their mission and advocacy work. They're on a mission to transform the world into a healthy, sustainable & equitable place for the next seven generations.
As a mission-driven founding B-Corps business, Seventh Generation aims to pioneer a more mindful way of doing business. They remain committed to examining their impacts as a business and considering the principles that matter to them as a company: responsible sourcing; using materials from plants, not petroleum; ensuring the health of our planet and the people on it; having an engaged, motivated workforce; and caring for their community. They track their progress toward these goals and present them with total transparency. Click here to check out their most recent climate impact assessment.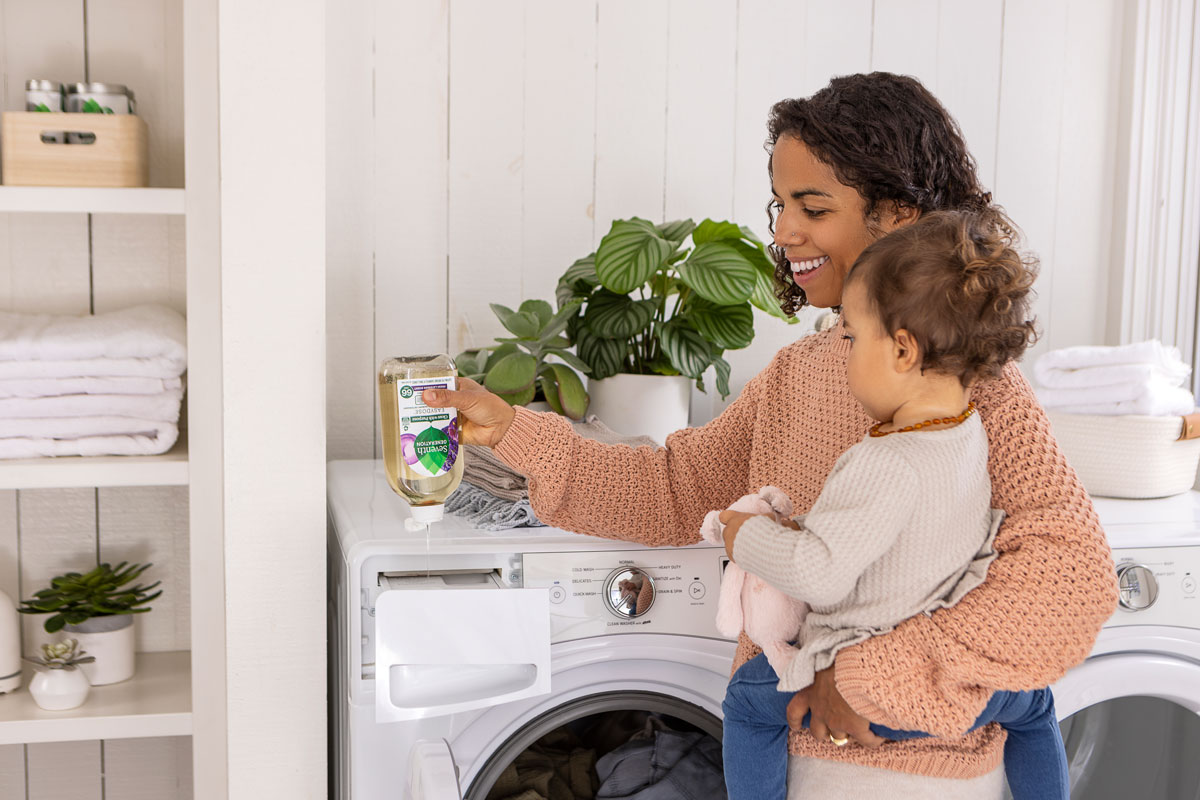 Not Business As Usual
Our planet's future and the health of generations to come are far too important for business as usual, which is why Seventh Generation constantly strives to make their products more sustainable, why they're racing to reduce their carbon footprint and become a zero-waste company by 2025, and why they're advocating for climate justice. They stand with the Youth Climate Movement and seek to use their platform to elevate the voices and initiatives championed by the leaders of the Movement who have heard the call and stepped up to lead the charge.
As many climate activists have noted, though, this movement is about more than just switching to a renewable energy economy and curbing our fossil fuel usage. It's about demanding true Climate Justice. It's about changing our energy usage in a way that is fair and equitable so that frontline communities and those among us who are most vulnerable aren't compromised in the process—as they often are. It's about the need to divest from fossil fuels and invest in a renewable energy economy that prioritizes the health of people and planet over the health of the fossil fuel industry. The students have raised their voices and the team at Seventh Generation feels compelled to not only stand beside them but also to take action and use their own ability to affect change to help the movement grow and create the healthy future all of us deserve. As a sustainable business, Seventh Generation feels a responsibility to fight for that future and they invite you to join them. Click here to read more about their ongoing Climate Justice efforts.
Envisioning A Zero Waste Future
Packaging is more than just a container to the folks at Seventh Generation. In every packaging decision they make, they consider the impact on the health, safety, and sustainability of people and the planet. And as industry leaders in their use of post-consumer recycled plastic, their sustainable packaging embodies their mission to nurture the health of today and the next seven generations. By 2025, they plan to ensure that all of their packaging is sourced from 100% biobased or PCR (post-consumer recycled). By 2025, they also plan to ensure that 100% of their materials are reusable and reused, recyclable and recycled, or biodegradable and degraded.
But recently, the company doubled down and shifted tactics to involve moving away from plastic completely, starting with a new line called Zero Plastic Homecare.

"What we realized is that we really need to take action and move ourselves as a business away from plastic, because as good as the plastic is or as little you use, recycling alone will never solve the problem," says Seventh Generation CEO Joey Bergstein. In the U.S., according to an EPA report last year with the most recent data, only around 9.1% of plastic waste is recycled; another 15.5% is burned. The rest—26 million tons per year—ends up in landfills. That's despite years of effort to improve recycling rates.

To eliminate plastic in the new line, the company rethought the products themselves. By using non-liquid products, the containers don't need plastic to act as a "moisture barrier." "If we remove plastic from the equation, that means removing the liquid from the equation as well," says Joe Giallanella, who leads the company's growth incubator, the team tasked with eliminating plastic from packaging. The cleaning power of these liquid-free tablets and powders is activated with water when you are ready. A fundamental clean is achieved without the use of dyes, bleach, wrappers, or plastic. And they will biodegrade once you are done with your cleaning routine.
For now, these products are available exclusively through a small handful of online retailers. This will allow Seventh Generation to test the products with a smaller audience before going more mainstream. We look forward to seeing how these work!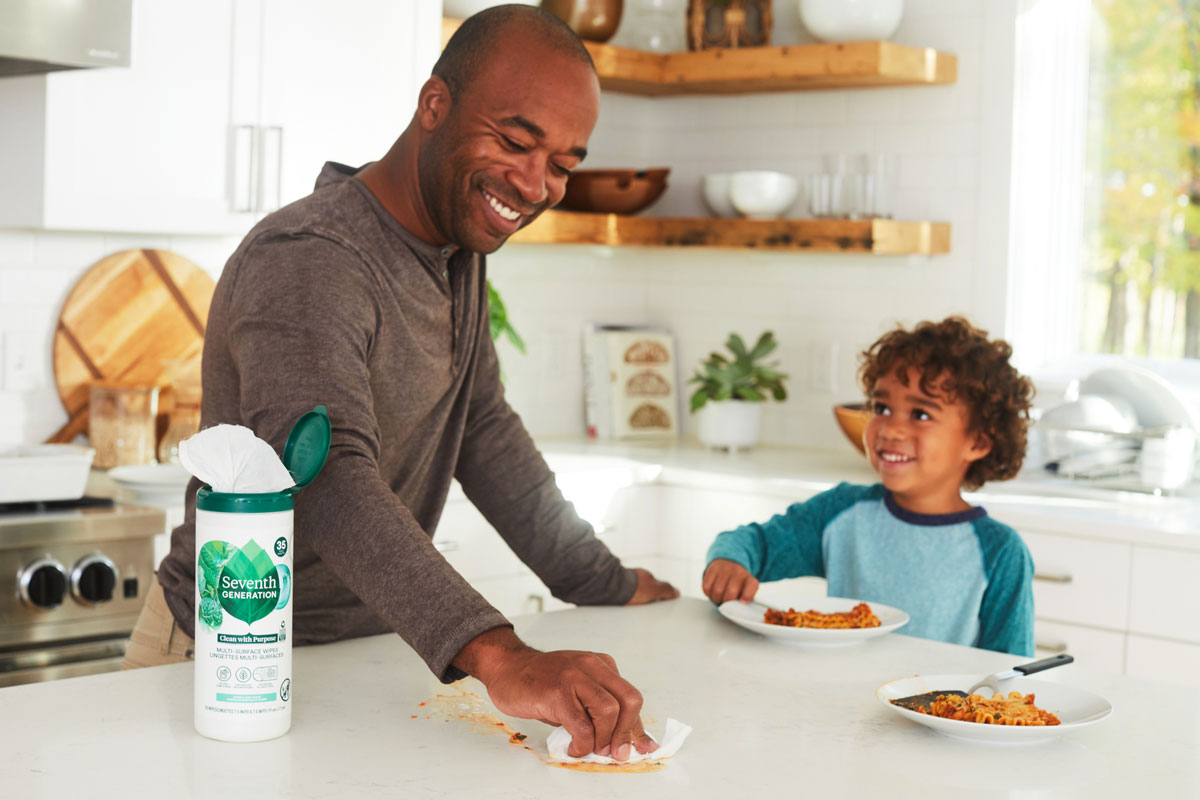 The Fight for Ingredient Disclosure
Seventh Generation firmly believes that you have the right to know what is in the products you buy, which is why they helped launch the #comeclean campaign. Through this campaign, they aim to air the cleaning industry's dirty laundry. They support state and federal legislation to require manufacturers of both consumer household and industrial cleaning products to disclose all intentionally added ingredients, including fragrance components, on their product labels and on their websites. Thanks to their vigilant efforts, landmark legislation (SB 258-California's Cleaning Product Right to Know Act) was passed which required that, by 2020, companies must list certain ingredients on their packaging and website. It's a major step forward in the fight for ingredient transparency and affirms our collective right to know what's in the products we buy. This victory wouldn't have been possible without the emails, calls, texts, and tweets from our collective community.