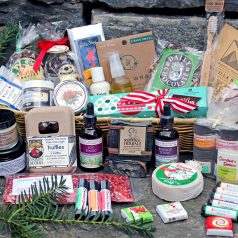 Stumped on stocking stuffers? We've got you covered! Here's a handy guide to the local offerings in several departments at the Co-op!
In Grocery
From sweet treats to savory nibbles, the grocery department has a long list of local finds. Look for chocolates from Farmhouse Chocolates & Ice Cream, Daily Chocolate, Middlebury Chocolates, Lake Champlain Chocolates, Nutty Steph's, and Tavernier Chocolates; caramels from Big Picture Farm and Red Kite Candy; gift-sized honey from Champlain Valley Apiaries and Lemon Fair Honeyworks; jams and chutneys from Blake Hill Preserves and V Smiley Preserves; maple syrup and maple candies from Butternut Mountain Farm, Shaker Maple Farm, Nutty Steph's, Werner's, Untapped, and Hillsboro Sugarworks; Meat Sticks from Vermont Smoke & Cure; and reusable sandwich wrap from Bees Wrap.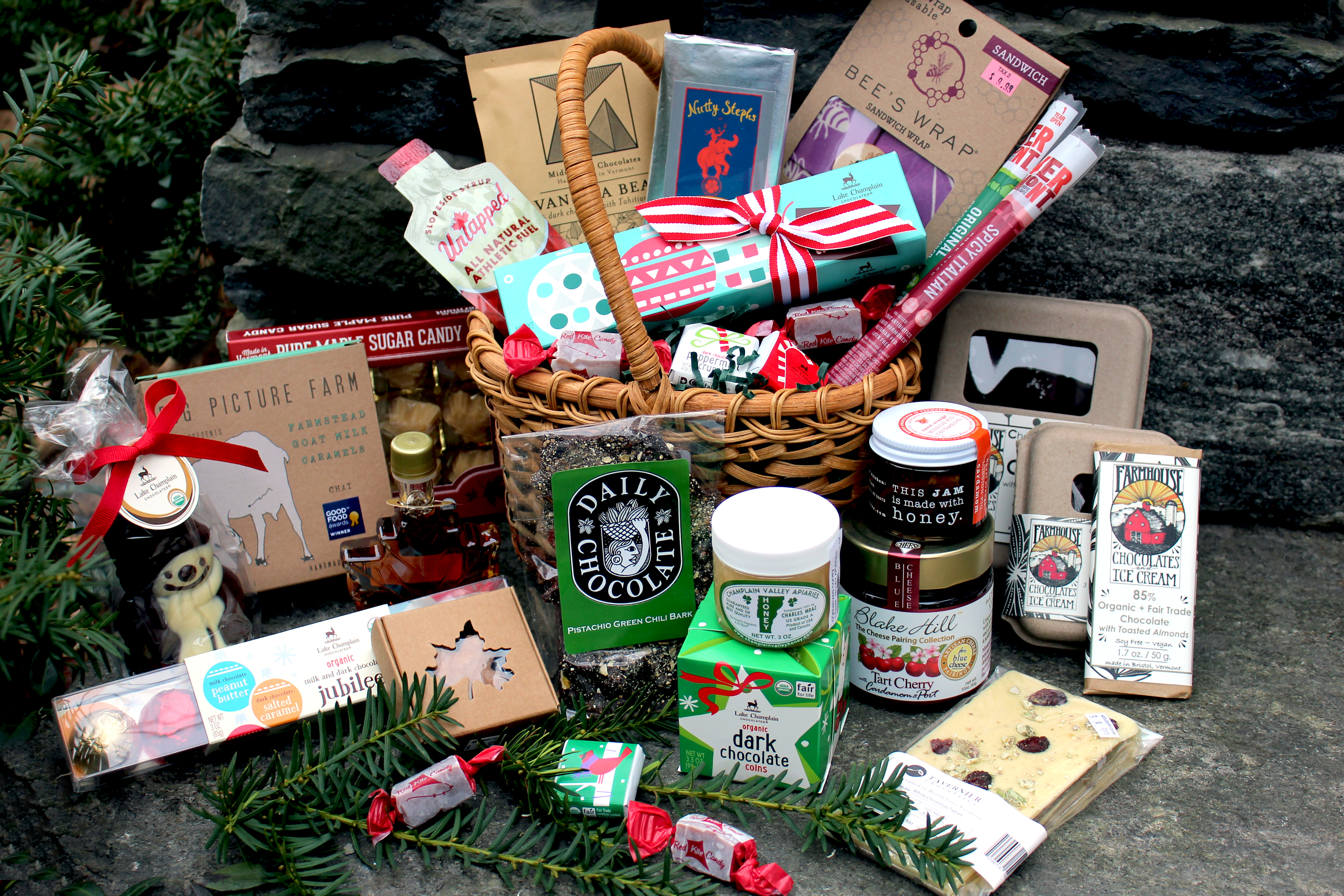 In the Bakery:
Whether you're looking for gluten-free treats or chocolate dipped sweets, the Co-op Bakery has you covered! Look for brownies from Vermont Brownie Company and West Meadow Farm Bakery; macaroons and biscotti from Krin's Bakery; cookies from the MNFC Deli, Vermont Moonlight Cookies, Vermont Gluten Free, and Three Bears Bakery; and bars from Best Moon Bakery, Red Door Bakery, and OWL Energy Bars.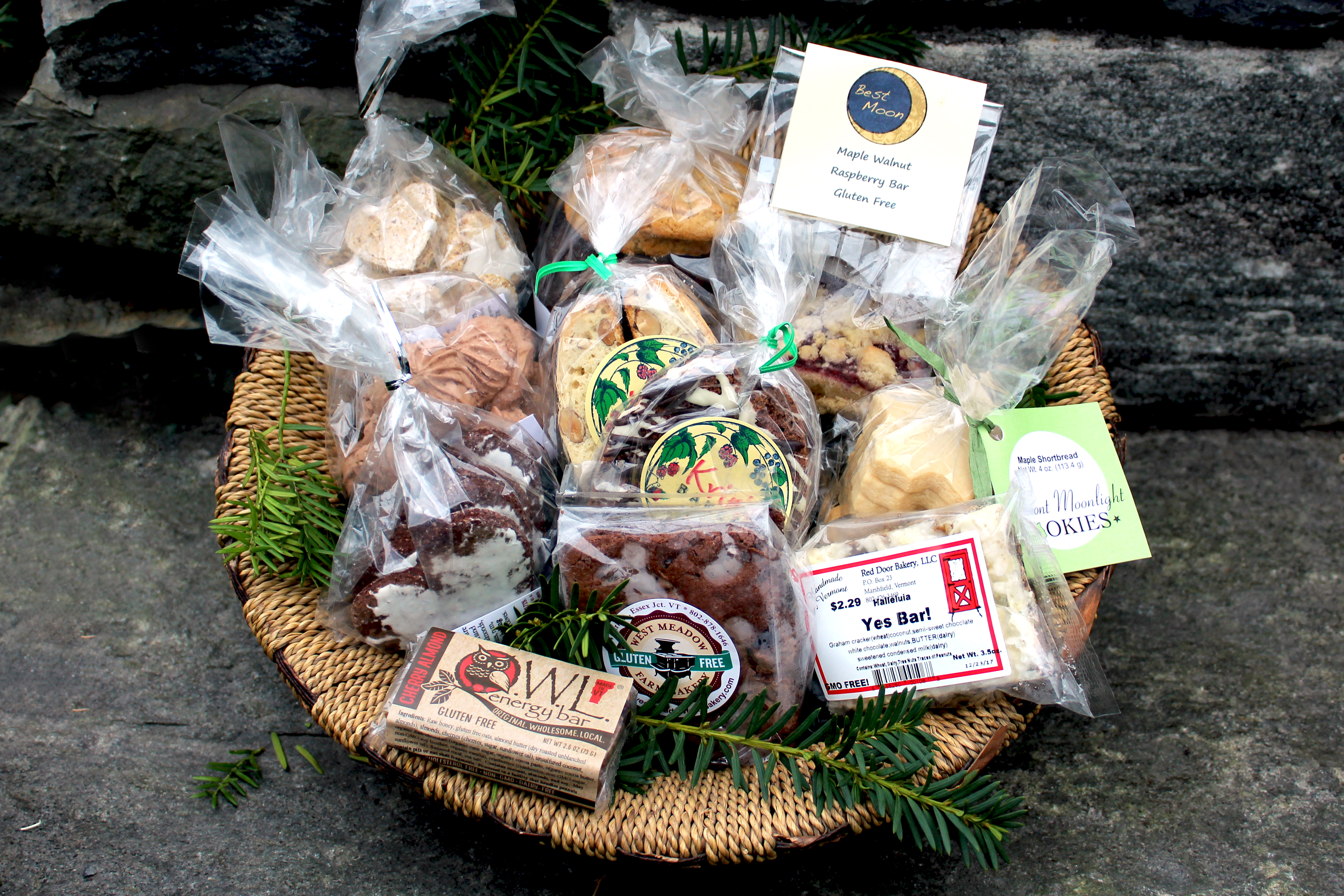 In Wellness:
DIY spa and body care items make great gifts for just about anyone on your list and the wellness department is well-stocked with local treasures. Look for soaps from Wild Forest Herbals, Chasworth Farm, and Elmore Mountain Farm; bath salts from Wonderland's Bohemian & Breathing In Wellness; aromatherapy neck, back, and eye pillows from Green Seed Herbals; tinctures, butters, and tonics from Urban Moonshine  & EOS Botanicals; arnica massage oil from Flourish Bodycare; body Butters, creams, and salves from Caroline's Dream, Green Seed Herbals, Breathing In Wellness, Flourish Body Care, Honey, & The Orange Owl; lip balms from The Orange Owl & Caroline's Dream; and sparkly nail polish from Nail Pattern Boldness.