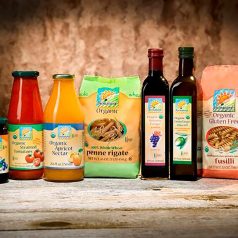 Is there a delicious Italian dinner on your menu for the week? Be sure to check out Bionaturae! We're casting our Member Deals Spotlight on Bionaturae from December 13th – 19th. to shed a little light on this Italian-American partnership that has been bringing us a fine lineup of authentic organic Italian foods for over 20 years! All of their products are 20% off for member-owners this week, so it's a great time to stock up on these staples. Read on to learn more about this company and their philosophy!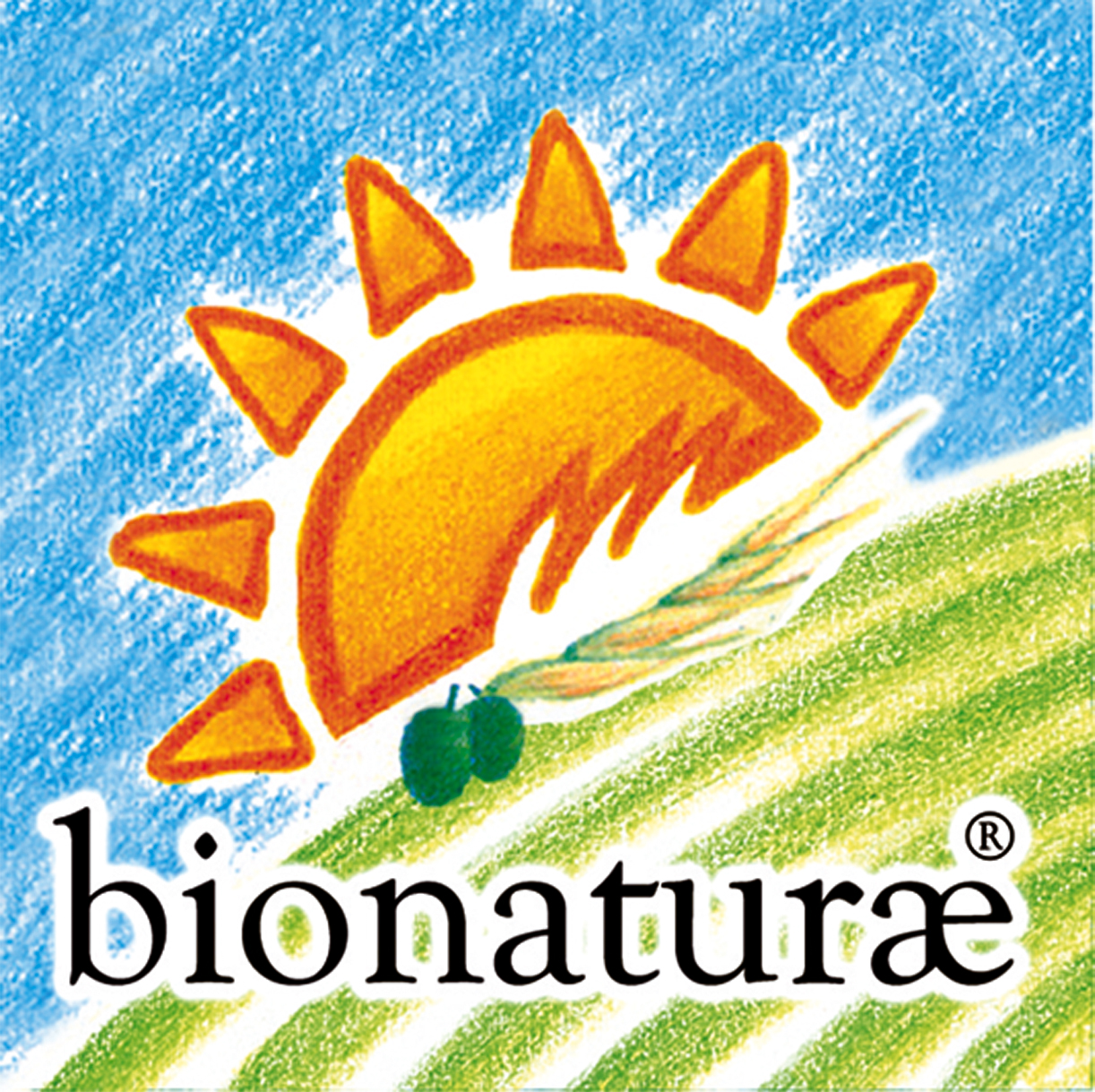 While majoring in Italian in college, Carla Bartolucci spent a year in Italy and met her husband, Rodolfo, who had a background in agriculture. In 1995, the two teamed up and enthusiastically created an organic selection of authentic Italian foods for the American & Canadian markets. Now, more than 20 years later, Bionaturae has remained a family-oriented, privately owned company, with a heartfelt devotion to quality and tradition.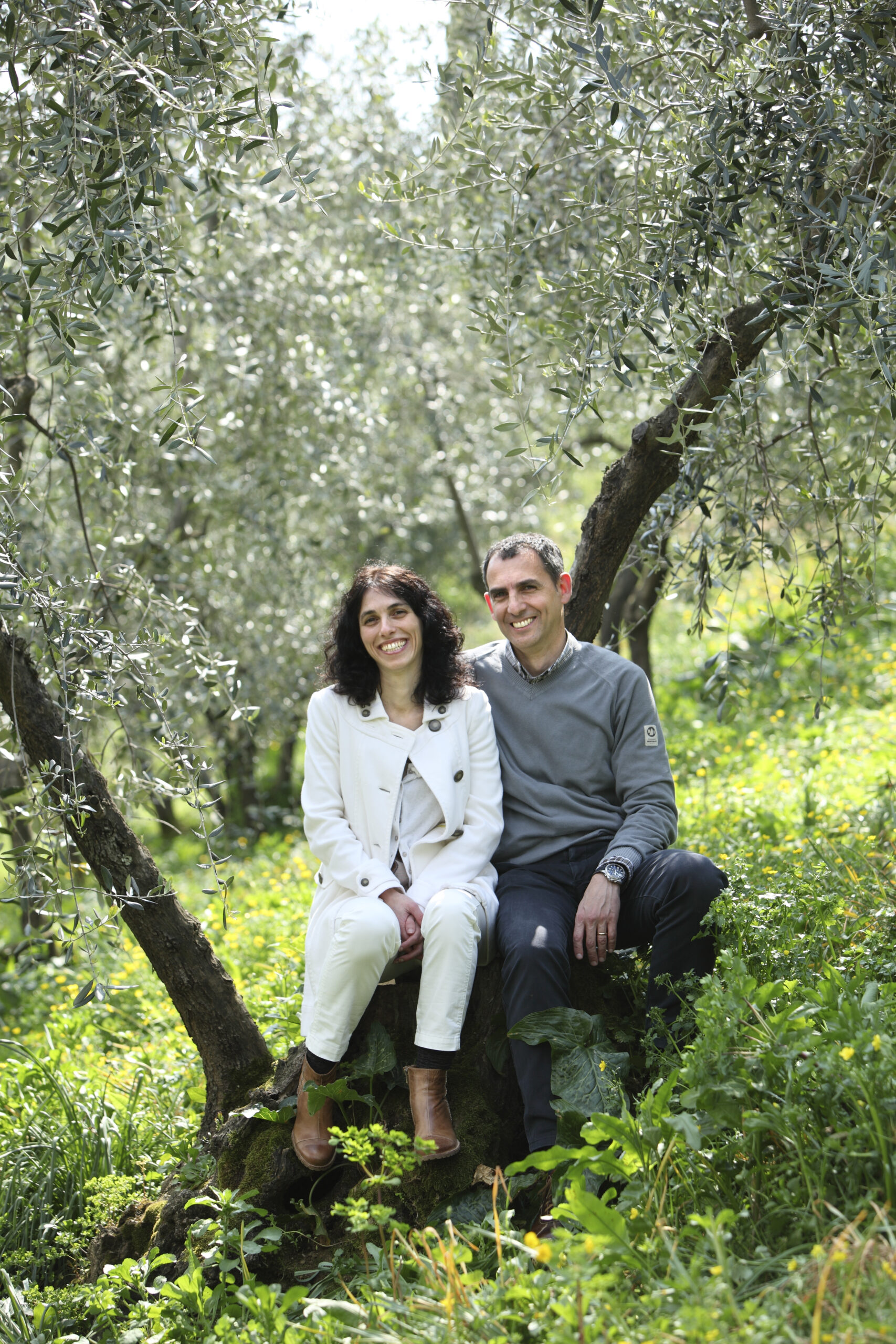 Bionaturæ (bee-oh-na-too-ray) roughly translates to mean "organic nature." For the founders of the company, it means this and far more. It means the celebration of Old World tradition, of authentic Italian food and of family.
What makes their products taste so great?
Their Pasta is made with wheat grown in Italy on small family-owned farms that have been using traditional agricultural methods for centuries. All ingredients are certified organic and are grown and processed without the use of synthetic pesticides or fertilizers. Rather than the Teflon dies that most commercial pasta makers have turned to, Bionature uses the original bronze dies common to traditional authentic pasta making, resulting in a coarser pasta that holds sauce exceptionally well. Equally important is the slow drying methods they incorporate. Where most modern pastas are heat dried to speed the process, Bionaturae insists on using the more traditional method, which can take as long as 14 hours to dry the pasta and avoids cooking the wheat during the drying process.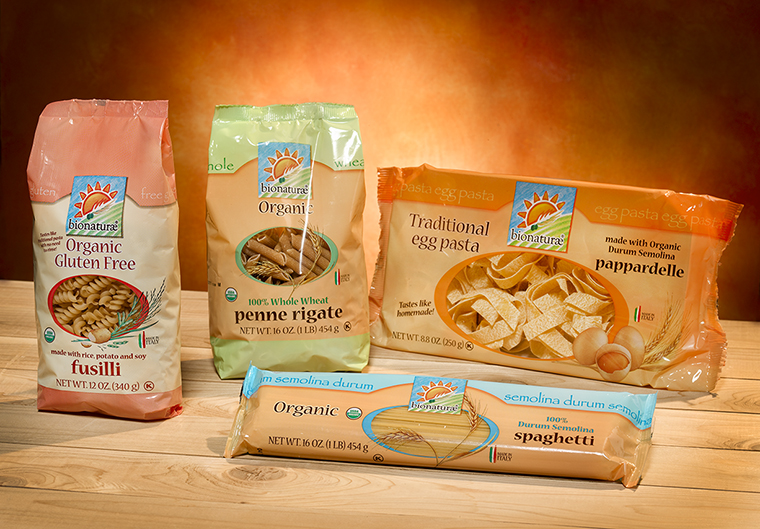 Their Olive Oil is a unique blend of five renowned varieties of Italian olives, grown on small family farms in Northern Italy where olives ripen slower. Within twenty-four hours of hand-harvesting, the olives are pressed at a century-old frantoio, where expertise and passion have transcended three generations. They press the olives the same day to avoid oxidation. Their oil is cold pressed at temperatures no higher than 27 degrees Celsius.
Their Balsamic Vinegar is made by one of Modena's oldest family of producers, who for generations has preserved the antique traditions that make balsamic vinegar so unique. In keeping with tradition, their vinegar is made from Trebbiano and Lambrusco grape must, and has a distinct sourly, sweet flavor.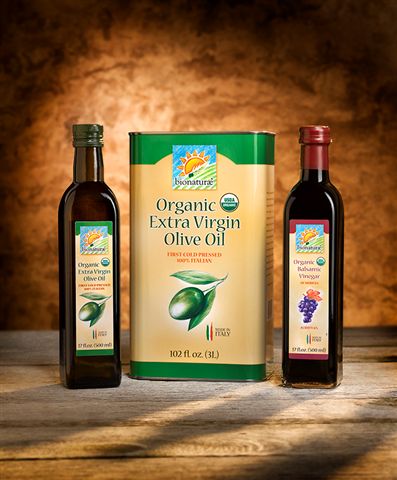 Their Fruit Nectars are produced using hand-harvested heirloom variety fruits from small family farms in select regions of Italy. The flavor of heirloom fruit is sweet, intense and true. The nectars combine fruit juice with fruit purée for a thicker, distinctly different flavor without added sugar. The resulting beverage tastes exactly like the fruit from which it is derived and is not too sweet or pulpy.
Their Tomatoes are vine-ripened, hand-harvested and have an unparalleled flavor that is both sweet and tender. Italian tomatoes just taste better. The sun, soil and tomato varieties provide the finest tomatoes in the world. One taste will convince you. There is no calcium chloride added to their tomatoes and the linings of their cans are produced without BPA.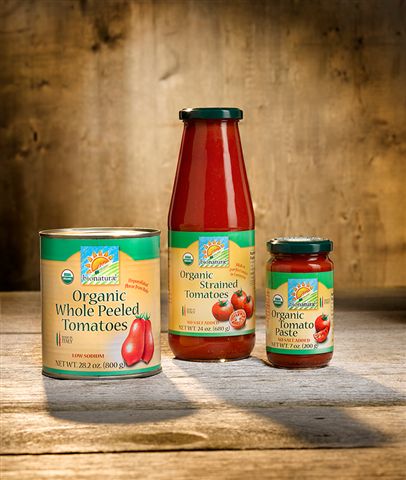 According to Carla, "In Italy, we try to eat the foods that are the most seasonal, in their most natural form, with as little done to them as possible, and to eat a wide variety so that we are getting everything we need. The wisest thing, I feel, is to eat simply prepared, organic foods. It's important to know where your food comes from."