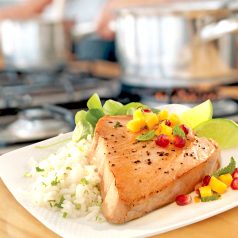 We're casting our Co-op Spotlight on Orca Bay this week to shed a little light on their efforts to source sustainable, ocean-friendly seafood for all to enjoy. Their sustainable seafood products are 20% off for member-owners from July 5th – 11th! Read on to learn more about this ethically-minded company providing exceptional seafood choices for more than 30 years:

Orca Bay is pleased to be an example of how ethics, fairness, and friendship can be core values of a healthy and thriving business endeavor. They're on a mission to "do business honestly, honorably and show continuous improvement." From their people to their products, to the clients that they serve, their goal will always be to exceed expectations and to keep the Orca Bay whale synonymous with true quality and customer satisfaction. They have invested over three decades into searching out and nurturing business relationships with some of the most quality-minded seafood harvesters in the world.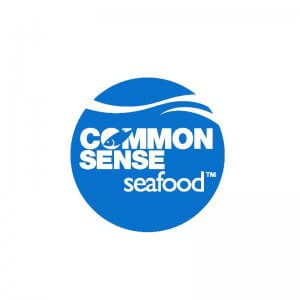 At Orca Bay, they strive for complete transparency with their customers, employees, and suppliers. Together they collaborate to ensure that demand and standards for the finest seafood do not come at the expense of the individuals or oceans that provide them. From harvest to your kitchen table, they believe you have the right to know where, who, and how your fish got to you. Common Sense Seafood is how Orca Bay describes its dedication to responsible stewardship and wise business practices. It means targeting well-managed fisheries that are built for the long run. It means partnering with quality-minded providers who share their ethics. And it means providing customers with all the delicious, nutritious things that seafood has to offer. Orca Bay follows a fairness-based approach that embraces the fact that the health of their business goes hand in hand with the health of our oceans.
Orca Bay is also committed to supporting organizations which promote their shared values in business, health, and social responsibility such as the National Fisheries Institute,  Sea Share, and the Whale Research Center.
To learn more and to find great seafood recipes, click HERE.