Coconut Sesame Quinoa Salad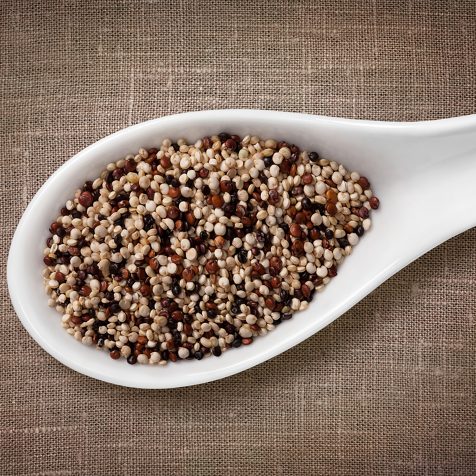 Description
This recipe comes from the home kitchen of MNFC deli staffer, Ian Ross, and is featured in our July/August newsletter. It's one of Ian's favorite recipes and can be made with any color of quinoa. Unfortunately, when we printed it in our newsletter, we forgot one very important ingredient – the coconut! We apologize for any culinary mishaps this may have caused and hope you'll give it another try! This salad is a winner because It's packed with healthy ingredients, it can be made in advance, and it makes for a perfect cool meal on a hot summer night.
Instructions
Give your quinoa a good rinse to remove the saponin, which is a natural coating on the outer layer of the quinoa which can make it taste bitter or soapy. Next, combine the quinoa and the veggie stock, bring to a boil, then cover and reduce heat to a simmer for 15 minutes. Remove from heat and let it sit for 5 minutes, then remove the lid, fluff, and cool.
Combine the coconut and sesame seeds and toast them lightly (in a dry pan over medium heat, or in a single layer on a baking sheet). Add the toasted coconut and sesame seeds to the cooled quinoa, add the remaining ingredients, toss to combine, chill, and serve.