Chipotle Black Bean Dip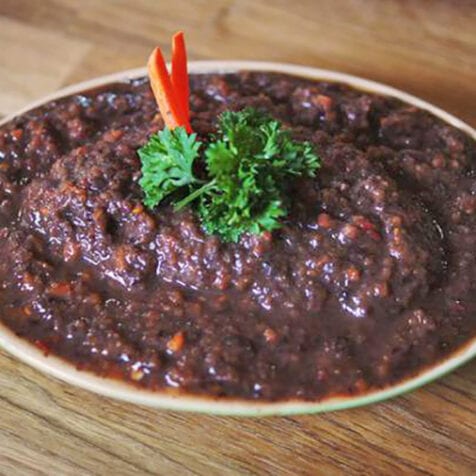 Description
Planning a Cinco de Mayo fiesta? You'll love this healthy, flavorful dip! It's the perfect appetizer for any gathering, and also makes a great snack. It's dairy free and gluten free, so guests with food allergies or sensitivities will be pleased. Serve with tortilla chips, or use as base for a seven-layer dip or taco salad.
Instructions
Place vegetable broth, celery, and carrots in a small saucepan and bring to a boil. Simmer with lid on until veggies are tender, about 8 minutes.
Place chopped chipotles, 1 cup cooked black beans, garlic powder, cumin, coriander, and cooked vegetables in food processor or blender and pulse, scraping sides occasionally, until well blended with a thick/chunky consistency.
Season with salt and pepper to taste and let cool 20 minutes; this dip is best served at room temperature or chilled.