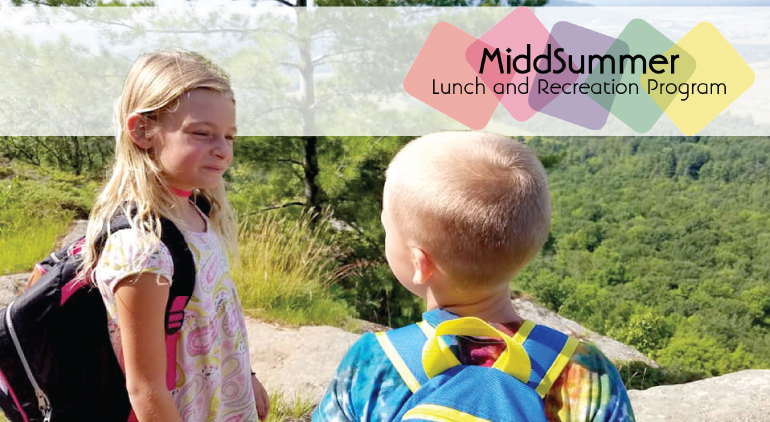 Middlebury Natural Foods Co-op
9 Washington St., Middlebury, VT 05753
Round up your totals at the registers August 14 – 20. The Co-op will match your donation and pass it along to MiddSummer Lunch and Rec Program
Rally Every Time You Shop! When not featuring a specific non-profit, donations are given to Addison County Food Shelves
MiddSummer is a nonprofit organization that was founded in 2003 by a group of caring community members. It has grown from a half-day program that lasted two weeks to a full day, five-week summer camp that gives children opportunities and experiences that they would not have otherwise.
Our mission is to target at-risk children in developing lifelong positive nutrition skills and usable recreational skills.
Nutritious meals and supervised recreational activities are at the core of the program.
We serve 28-33 campers ages 8-13, and they come from all over Addison County.
Our focus is to help provide a safe, positive and fun experience for children and give them a place where they can learn nutrition and life skills.
Over 60% of our campers qualify for free/reduced lunch and are living in poverty. Poverty is also a precursor to other issues in homes, and our campers are affected every day by things we cannot imagine. We have campers from diverse backgrounds, ethnicities, and genders.
We accept all children no matter what. We have never turned a camper away.
For more information, please reach out to us at midsummercamp@gmail.com or follow us on Facebook.