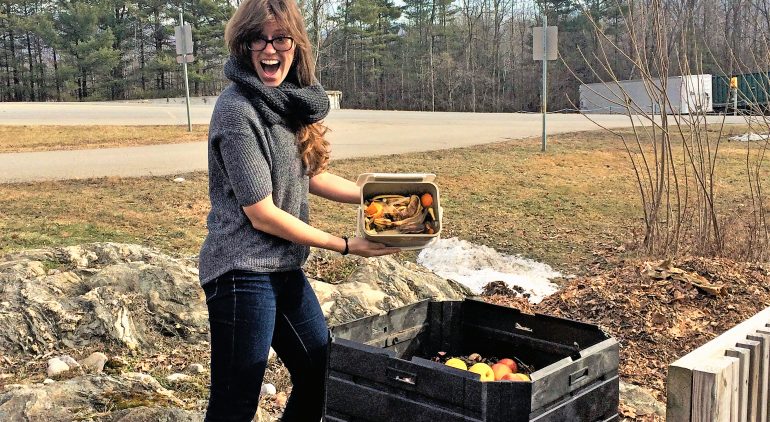 Mar. 23rd
5:30pm – 7:30pm
P.A. Hannaford Career Center
51 Charles Ave., Middlebury, VT 05753
Is your household ready for the rollout of Act 148 – Vermont's Universal Recycling Law? Under this new law, curbside food scrap collection will be an option, but why not choose to save time, money, and precious resources by composting those scraps or, better yet, reducing food waste at the source?  Join Jaclyn Hochreiter from the Addison County Solid Waste Management District (ACSWMD) to learn all about home composting, plus lots of inspiring strategies for ensuring that the food you grow or purchase doesn't go to waste!  Approximately 40-50% of food waste in the US occurs at the household level. We can do so much better! Whether we're eliminating food waste through better planning and use of available food, donating food, or learning to compost food, we all have better options that don't involve throwing food into the garbage. This class will leave you equipped with the tools and strategies needed to make it happen!
*As an added bonus – Jaclyn and crew at ACSWMD are offering class participants the opportunity to purchase a Soil Saver Composter at half price!!
To register for classes, please contact Denise Senesac at the Hannaford Career Center by calling (802) 382-1004, or emailing dsenesac@pahcc.org. Please register at least one week in advance. Classes are capped at 12 participants and will be filled on a first-come, first-served basis. All classes are $30, or FREE for members of the Co-op's Food For All Program.