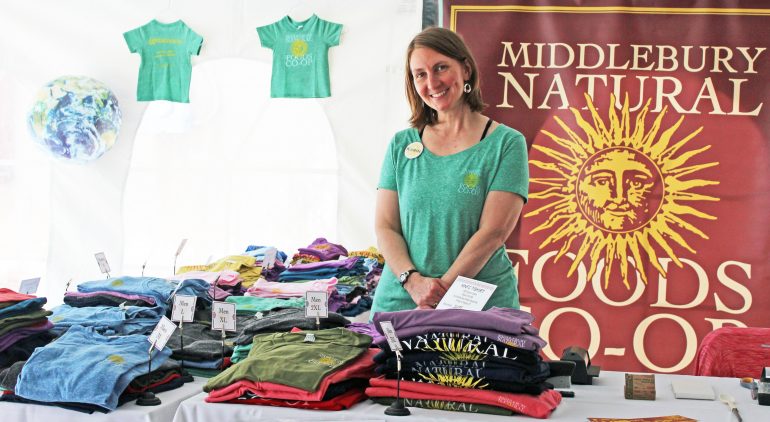 Sep. 9th
10:00am – 3:00pm
Middlebury Food Co-op
9 Washington St., Middlebury, VT 05753
It's YOUR Co-op… Own it!
Stop by the Co-op on Saturday, September 9th, 10 am to  3 pm and reap the benefits of member-ownership!  We'll have free Co-op T-shirts and Fermentation Kits for members and "not yet" members who purchase a share of the Co-op!  Shares are only $20 and add up to a year of Co-op member benefits.  There are three ways to "purchase a share", get some awesome freebies and support your local Co-op:
Not yet a Co-op Member-Owner?  Join for just $20 and get benefits like the Co-op Connection, Member Deals, and Patronage Refunds. To find out more about the different types of Co-op Membership, click HERE.
Already a Co-op Member-Owner?  Renew your membership for just $20, and we'll apply another year of membership after the date that your current membership expires.   You won't lose any time be renewing early (even if you just renewed the day before!), you'll just get some free stuff for renewing that day!
Already a Full Co-op Partner?  There's still a way for you help grow Co-op equity and also support Food Security in Vermont.  Purchase a $20 share for Food For All, our member assistance program. Your purchase buys a year's membership for a local household in need, including 10% off their Co-op purchases, every day.
We'll also have free local McKenzie's hot dogs from 10-1 (or while supplies last), plus local popcorn and apple cider for everyone, member or not!  See you there!