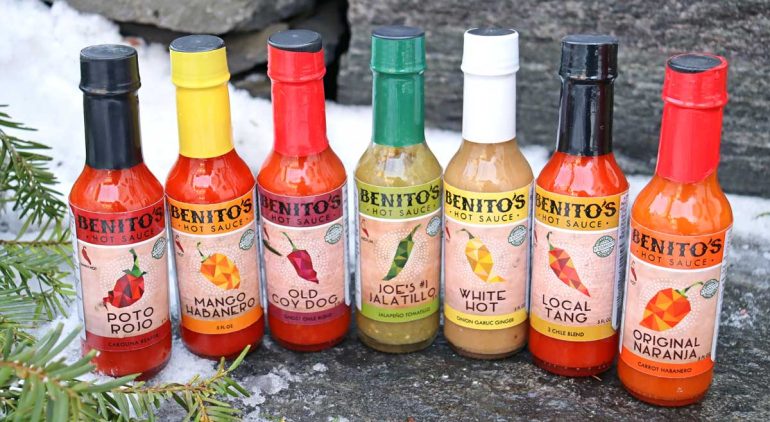 Spotlight on Benito's
We're shining a bright Member Deals Spotlight on Benito's this week! Their full line of fresh Vermont craft hot sauce is 20% off for Co-op member-owners from February 24th – March 2nd — just in time to cook up something spicy for Mardi Gras! Read on to learn more about this unique business with a deep commitment to our local food system: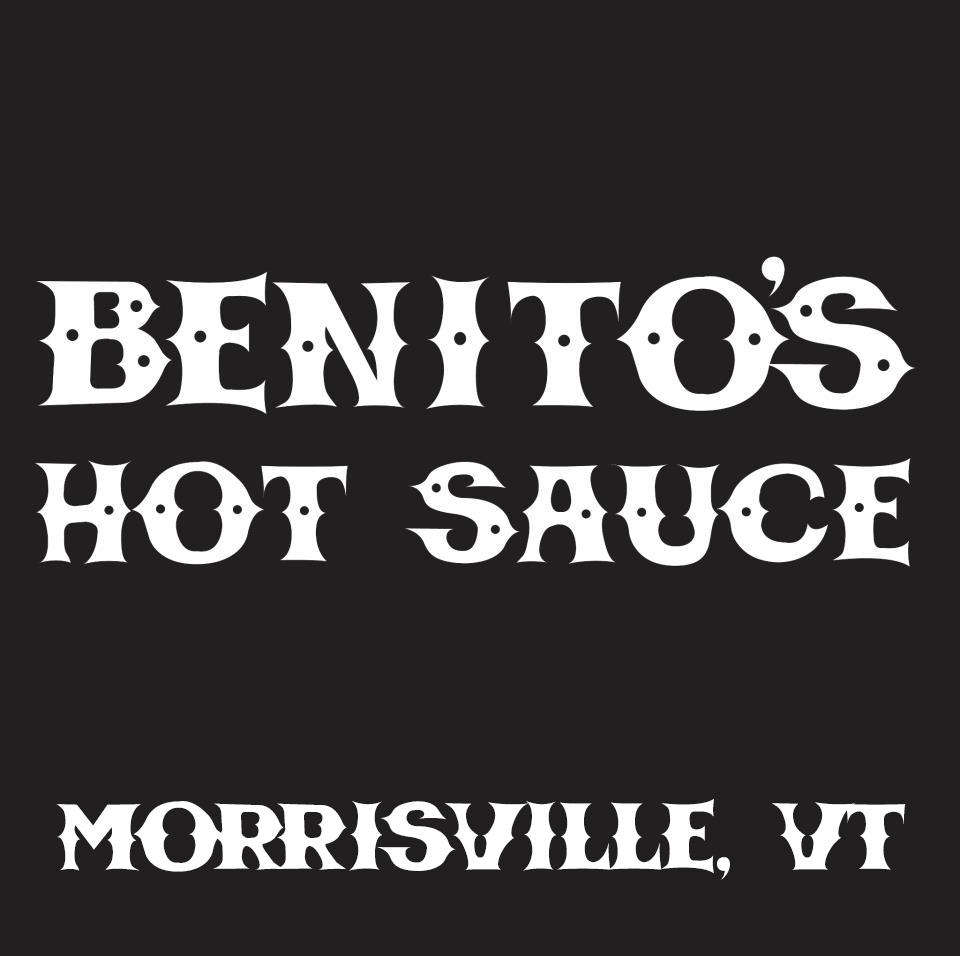 Benito's Hot Sauce has been spicing things up from the Green Mountains of Vermont since 2008. What started with a pepper growing and fresh hot sauce-making hobby for family and friends ultimately led founder Ben Maniscalco to begin making sauces for the rest of us. He began cooking and bottling the sauce at the Vermont Food Venture Center in Fairfax, Vermont in the Fall of 2008 and eventually moved into his own facility in Morrisville, VT, in 2015. As the business grew, Ben steadily added new sauce varieties to create a well-rounded lineup with a range of heat levels and flavor profiles.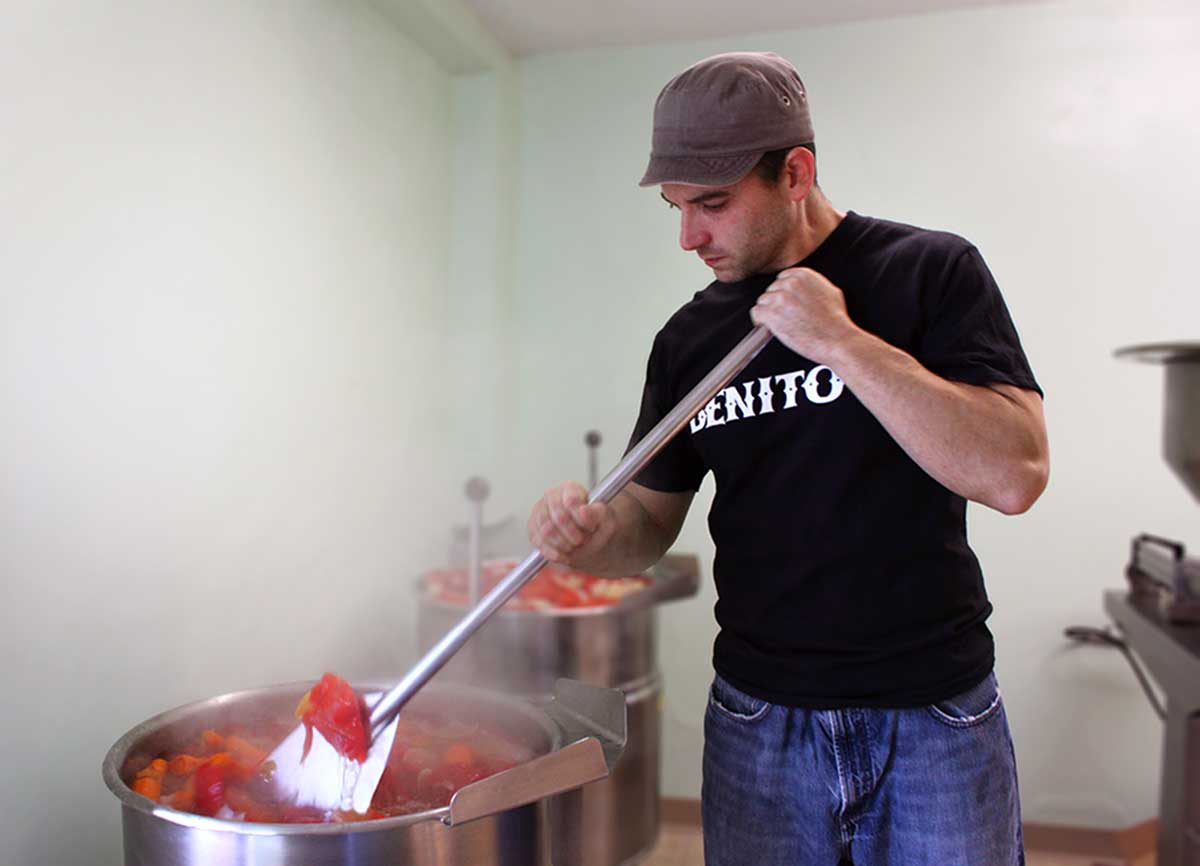 Maniscalco feels a deep sense of commitment to the local food system and has been able to develop strong relationships with a network of local farmers throughout Vermont. His aim is to source as many of his ingredients as possible from local growers. In 2021 Benito's sourced over 10,000 pounds of organic Vermont grown chiles, other assorted veggies, and certified organic maple syrup from six local Vermont farms. All of Benito's sauces are made with non-GMO and certified organic ingredients and avoid the use of filler ingredients like xanthan gum, extracts, pepper mash, pepper resin, corn starch, flour, corn syrup, or any artificial flavors or preservatives. All Benito's hot sauces are cooked, bottled, labeled, and sealed by Benito himself.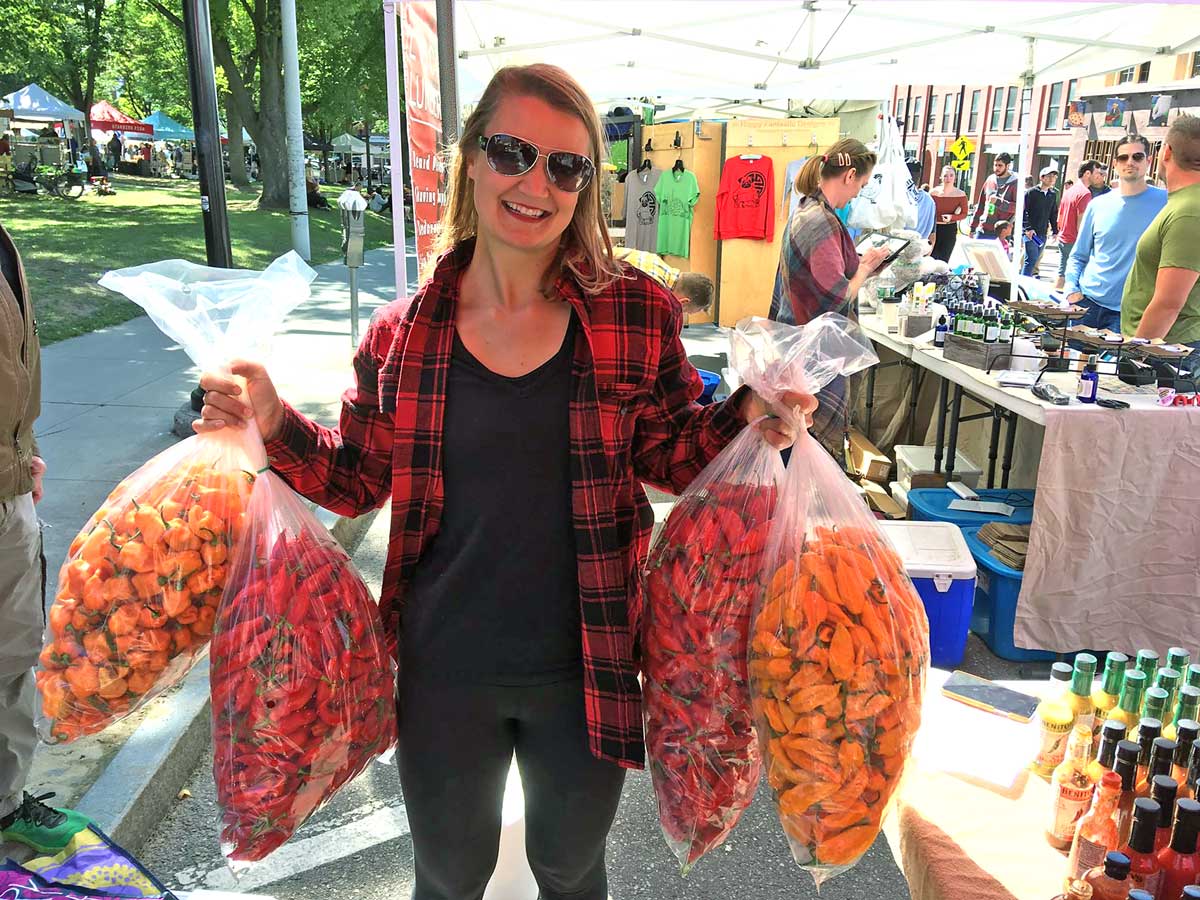 Benito's is also committed to giving back to their local communities whenever possible. In 2021, they were able to donate over 1,000 meals to the Vermont Foodbank to help Vermonters in need during this exceptionally challenging time.
According to his website, Maniscalco says that "ultimately, the purpose of what we do at Benito's is not about big-name recognition. I have no desire to become the next Tabasco sauce. I am simply about producing a fresh and unique product that is always made with high-quality local ingredients. I love to hear that people are experimenting with our sauces and participating in the creation and stewardship of local food systems."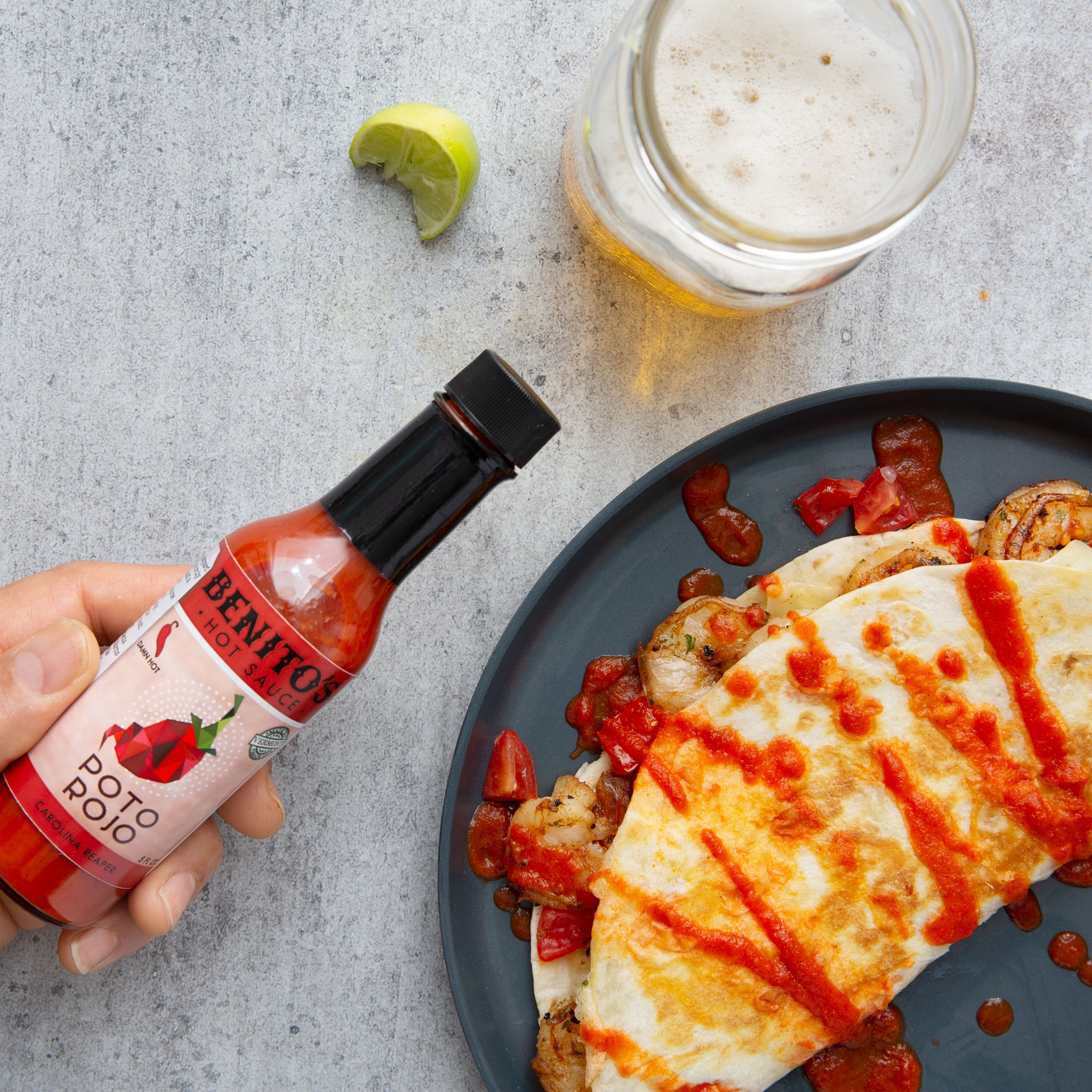 Having a hard time deciding which sauce to try? Here's a breakdown of Benito's hot sauces and their heat and flavor profiles:
Original Naranja – for the seasoned hot sauce enthusiast but also a crowd-pleaser. It is a solid medium/hot and goes well on anything.
Joe's #1 Jalatillo – has a jalapeno/tomatillo/garlic/ citrus lime flavor (great on Mexican food).
Mango Habanero – your classic summertime sweet-hot with an extra fresh flavor. No added sugar though, just fresh mangos in every batch.
White Hot – nicknamed "the guido killer", this sauce is an onion, garlic, and ginger-based bhut jolokia (ghost) fortified torture trip…but with flavah!!!
Old Coy Dog – fresh Vermont-style take on a classic red southern-style hot sauce. We use the ghost chile but not all that much vinegar because we don't make hot vinegar, we make hot sauce!
Local Tang – A Vermont favorite at farmers' markets and local festivals. It combines Vermont-grown Fatali, Paper Lantern, and mild Trinidad peppers to produce an irresistible tangy heat that is perfect for eggs, tacos, and burritos.
Poto Rojo – our hottest blend made with Carolina Reaper Chile Peppers and organic Sicilian Blood Orange Juice. Yeah sure it is pretty warm, it has a bright southern sour flavor with a nice escalating heat.