Celebrate Co-op Month!
This October, your Co-op is joining over 65,000 co-operatives and credit unions across the United States in celebrating Co-op Month, observed nationally since 1964. This year's theme, "Build Back for IMPACT," was chosen by the National Cooperative Business Association (NCBA CLUSA) to promote how co-ops and their members are working together to build stronger, more inclusive, and resilient communities in the wake of the pandemic.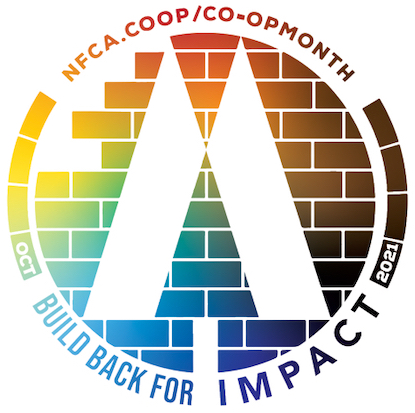 Diversity, equity, and inclusion are critical components of our work here at the Co-op and we remain dedicated to centering these issues so that we're able to create a more welcoming, inclusive, and participatory atmosphere at our Co-op. After all, people have historically used food co-ops to improve access to healthy, local, affordable food, and build stronger, more inclusive communities and this valuable work must continue. Most co-op grocery stores got their start during times of social and economic change, enabling people to access healthy food, support local producers, and provide good jobs. More recently, a new wave of startups has been growing, representing a renewed interest in food security, and racial and economic justice. Today, the Neighboring Food Co-op Association (NFCA) includes 40 food co-ops and start-ups, locally owned by more than 164,000 members and employing over 2,460 people. Together, these co-ops generate shared annual revenue of over $382 million, with local products representing close to a third of total sales.
"Despite the challenges of the past year, food co-ops across our region continued to grow in 2020, sustaining local producers, providing good jobs, and working to keep shoppers healthy and safe, during the pandemic," said Erbin Crowell, NFCA Executive Director. For example, NFCA member co-ops grew their revenue by 10% over the previous year, with sales of local products topping $100 million. "And as we look forward, our co-ops are building on this foundation to build more resilient communities, a more sustainable food system, and a more inclusive economy that works for everyone," added Crowell.
Food co-ops are not alone in their contribution to more inclusive and resilient local communities. From farmer co-ops to worker co-ops, credit unions to mutual insurance, and housing co-ops to energy co-ops, co-operative businesses thrive across the U.S. economy, where 1 in three people are co-op members. Around the world, around 1 billion people are members of about 3 million co-operatives, and 10% of the world's population, or around 280 million people, are employed by co-ops. And because they are member-owned, co-operatives are rooted in their communities and governed by the people who use them to meet their needs.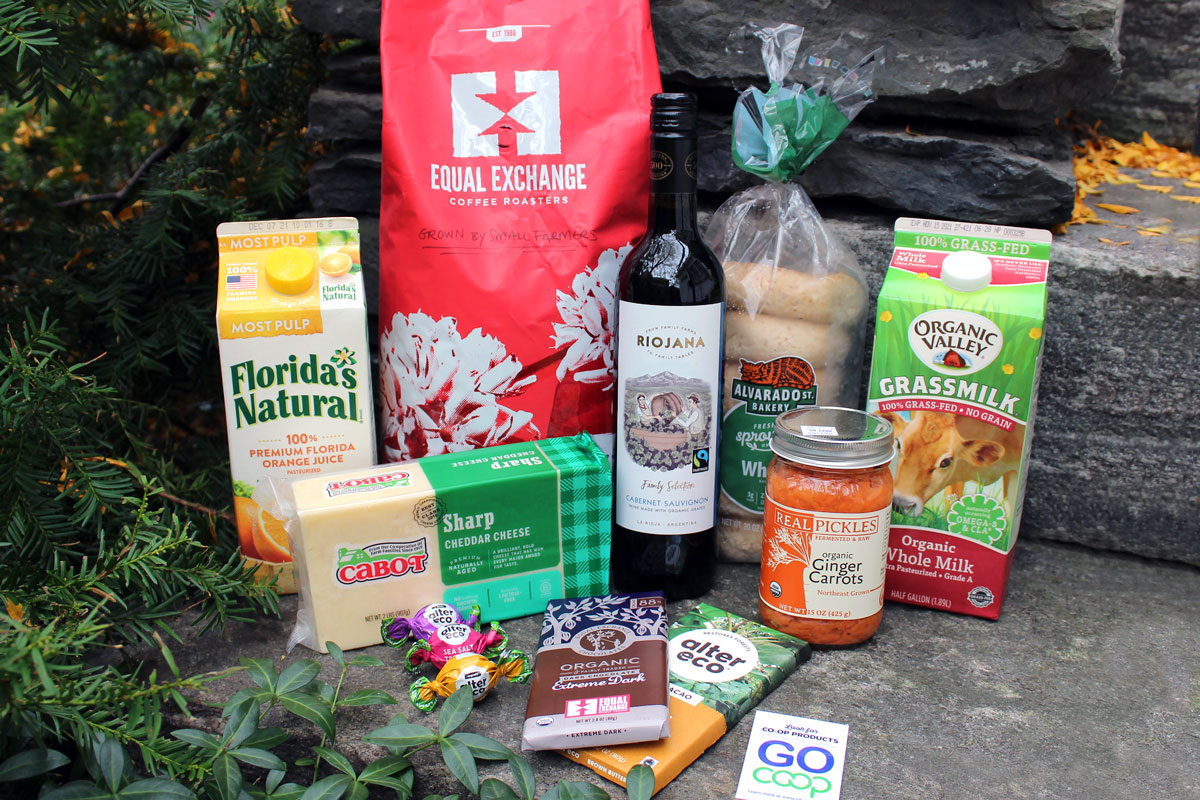 Our Co-op is celebrating this special month in a number of ways. Throughout the month, we'll be promoting some of our favorite Co-op-made products so that you can vote with your food dollars for businesses that are actively growing a more inclusive economy. Check out our Weekly Sale and Member Deals displays all month long to find great deals on co-op-made products by Equal Exchange, Frontier, Blue Diamond, La Riojana, and more. Be sure to check out the Addison Independent each week for coupons that will offer even deeper discounts on these great products.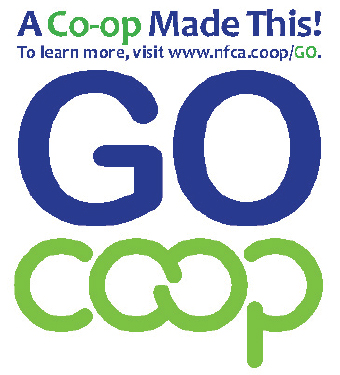 To find co-op-made products throughout the store, look for the "Go Co-op" signs on the shelves. You may be surprised by what you find, including dairy products from Cabot Creamery Co-op and Organic Valley, fairly traded coffee, tea, and chocolate from Equal Exchange and Alter Eco, La Riojana wines, orange juice from Flordia's Natural, body care products from Alaffia, bagels from Alvarado Street Bakery, naturally fermented vegetables from Real Pickles — and many others!
To find food co-ops all over the Northeast, and for more examples of how co-ops are building back for impact, please visit www.nfca.coop.