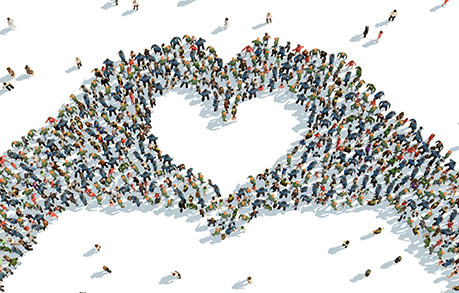 Student Perspectives on the Co-op in our Community: Introducing Perenniality
Sustainable. Organic. Natural. Free range. Local. The criteria for our food and the terminology to describe it seem to be constantly evolving: why add another word to the list?
Over the past few months, we have been meeting with General Manager Glenn Lower to learn about the Middlebury Natural Foods Co-op and cooperatives in general, and to discuss yet another term, the word perennial. This partnership was brought about as a part of a course offered by Middlebury College called "The Perennial Turn in Ag/Culture," co-taught by visiting professor Bill Vitek, local professor Marc Lapin, and MNFC Board member Nadine Barnicle.
So what does it mean to be perennial? Perenniality is more than a label, and it even goes beyond applying to our food systems. Perenniality is about a shift in consciousness towards a set of values that promote sustainability and equitable relations with other people as well as the ecosystems around us. A select list of some of the traits that characterize perennial thought includes "regenerative," "interconnected," "dynamic," and "thrivable." The Co-op embodies all of these characteristics in various ways.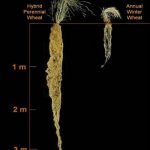 The first characteristic of perennial organizations is that they are regenerative. The Co-op practices this value by taking the benefits of the Co-op and using it within the local community so that the community can be financially self-sustaining. Not only does the Co-op buy products from local farms and producers, but the Co-op also provides employment opportunities in the community, and at the end of the year, member-owners receive a share of the profit through their patronage dividend. The Co-op also borrowed money from a local co-op bank in Middlebury when expanding the building a few years ago.
The second characteristic we would like to introduce is the interconnectedness of the Co-op. The Co-op provides the member-owners and the people who shop at the Co-op with more than just a store-customer relationship. As a member of the local community in its own right, the Co-op provides spaces and opportunities for the local people to come together. That includes the workshops, events, and classes held by the Co-op.
Another fundamental characteristic of perennial organizations is a willingness to change: perenniality is dynamic. One major theme that was discussed in class was a transition from object to living thinking, as conceived of by Craig Holdrege. The Co-op displays this value through its responsiveness to the community it serves: moving to a new storefront out on Route 7 would have saved the Co-op roughly one million dollars. Glenn remarked that "it would've been easy." Thankfully, MNFC's commitment to the community meant that it was willing to do things differently and make the money work, as Glenn put it. This responsiveness means that MNFC engages with members, truly listens, and then changes their practices to best meet members' needs.
The final characteristic we wanted to share with you was introduced to us by another community partner in class, Chinese medicine practitioner and acupuncturist Rachel Edwards: thrivability. In essence, thrivability is what lies beyond sustainability, as we want the world around us not only to sustain but to thrive, just as we would want for ourselves happiness beyond meeting basic needs. The Co-op promotes thrivability as it explicitly encourages a "vibrant local economy" as one of its ends, and otherwise actively pursues positive change rather than accepting stasis.
Ultimately, MNFC models what we have discussed in our class as the underlying principle of perennialism: namely, cooperation as the fundamental basis of all relations. The Co-op models all sorts of perennial characteristics, but most importantly, as a cooperative, it is cooperative. It is inherently regenerative, interconnected, responsive to its members, and pursuing thrivability. Hopefully, the Co-op will continue to have as much success as it does now, and in doing so, promote other ways of being for retailers and consumers alike. In this way, perhaps perennialism as a philosophy can spread. Still, Glenn's advice to us was to let it grow on its own. If it can flourish organically, then it will catch on.
Josie Bourne and Shio Shio Tsurudome are Middlebury College Students