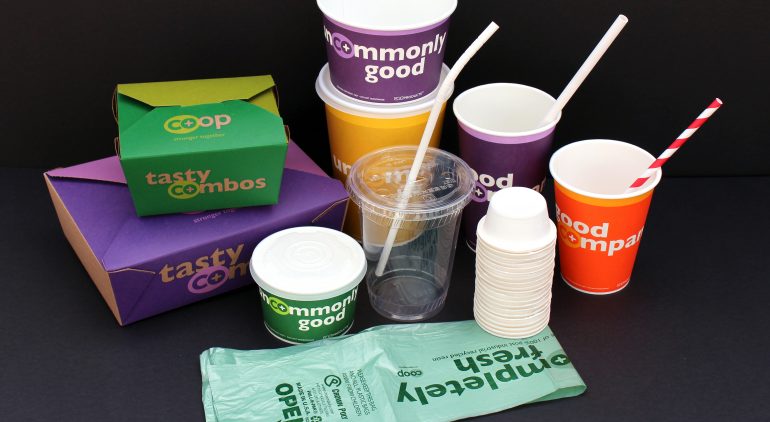 The Trashy Truth About Compostables
Hello fellow Co-Op Members,
My name is Greg Prescott and I am the Store Operations Manager here at your Co-Op. I want to take some time to talk with you about an issue that has been gathering a lot of attention in our collective conscious— an issue that is finally turning the momentum of change. I would like to talk about plastics; most specifically plastic straws, compostable packaging and where our Co-Op is right now pertaining to this discussion.
As a member of the Co-Op community and the broader global community, I endeavor to find the best possible solutions for our planet. I have a one-year-old son who depends on this commitment so that he and all future generations can thrive and further the stewardship of our planet's health. As a father and the operations manager of the Co-Op, I am balancing between my strong desire for our Co-Op to be a pioneer in establishing positive changes toward a healthier environment and what is logical with our current systems. I hope through addressing some specific customer concerns, I can convey the complexities which may make progress come more slowly than we all would like; and further, how exactly we are trying to do the right thing.
Two recent and pertinent comments that speak to our use of plastics are: "Please replace (y)our straws with compostable" and "I love that you are carrying fresh Faroe Island Salmon, but the plastic packaging seems excessive and bad for the ocean". Addressing these specific examples may help to illustrate our thinking and what we are currently working through and towards.
Replacing our plastic straws with compostable straws should be easy. Unfortunately, our decision not to make the switch at this moment is because we do not have access to an adequate high-heat composting facility needed— the straws would go to a landfill in exactly the same way as our current plastic straws.
Compostable straws (along with many other types of compostable packaging) will only break down and compost in specialized high-heat composting facilities. Right now, the infrastructure of Vermont's waste management system is unable to support mass quantities of compostable packaging, not enough high heat facilities exist. We finally have access to compostable packaging and single-use items (straws, cups, "Styrofoam" trays, cutlery) but we do not have the technology in place to take advantage of this amazing advancement. It is going to take time for our infrastructure to catch up to our needs as environmentally conscious consumers.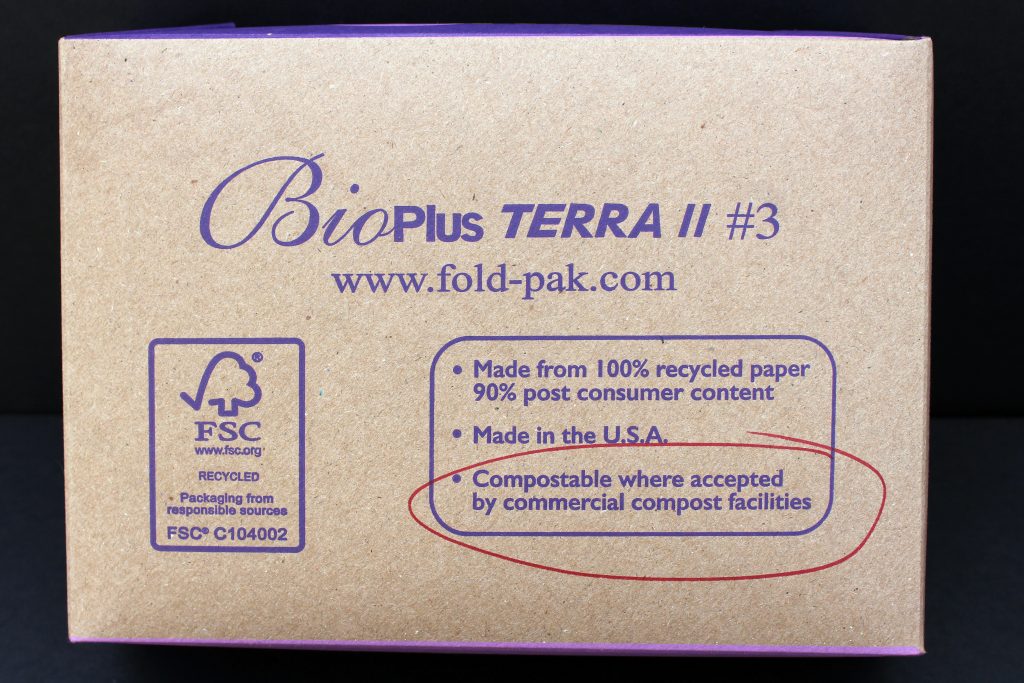 Currently, we are working with Casella's Waste Systems. For years Casella's has handled our trash and single stream recycling program. Recently Casella's has begun to help with our composting needs. Every Wednesday Casella's will pick up our compost and bring it locally to Foster Brothers where it is dropped off to decompose and become, well, compost. Foster Brothers is not a high-temperature composting facility, therefore products such as compostable straws will never reach the required temperature to properly break down. This is where we are currently— we are absolutely still searching for other options and hope to soon find a solution to our lack of in-state high-temp composting resources.
So, what can we do as consumers? Well, the best practice of all is to personally invest in a reusable straw. By doing so you are removing as many straws out of the collective waste stream as you have beverages that require straws.
What can the Co-Op do?
We are working with our supplier to source paper straws. Paper straws are biodegradable and break down quickly, eliminating the long-term/forever effects of plastics. However, paper straws can break down quickly in beverages. This means paper straws are not everybody's favorite. We have been product testing straws and while they hold up well enough in liquids such as iced coffee, they don't last very long in our smoothies. Therefore, when we are prepared to offer paper straws, we will still have plastic straws available upon request. Additionally, there are some customers who may absolutely need a plastic straw, so it becomes imperative to keep them available. (please read this article from NPR, I found it to be very eye-opening).
Moving on to the second pertinent comment regarding our seafood packaging: "I love that you carry fresh Faroe Island Salmon, but the plastic packaging seems excessive and bad for the ocean". With our expansion, we have recently been able to carry fresh seafood. We were looking for an alternative to the traditional Styrofoam trays and plastic wrap for seafood packaging, which are a threat to our planetary health, and discovered a particular plastic container, that while not our ideal or long-term answer, is recyclable. As of now, anyone with access to single-stream recycling can recycle these containers. I say "as of now" because of the developing issue with China refusing to accept our recycling waste (you can find many articles about this, including this one from NPR). Although this isn't the best option overall for packaging, it is the best option we currently have.
In closing, I want to stress that although in the immediate future, we are unable to provide an all-encompassing packaging switch, we are actively engaged with our most heartfelt desire to take responsible action for the sake of our environment through overcoming the aforementioned logistical roadblocks. We are working hard with our suppliers and our partners to find better, truly sustainable options and will do our best to embrace them and construct ways that our Co-Op can integrate them into the community. Until then, please keep pushing us to do better. Please know that we want to do better. And please bless us with your patience as we try to solve these problems in the most responsible and thoughtful way. Thank you very much for allowing me your time.
Yours in service,
Greg Prescott
Store Operations Manager