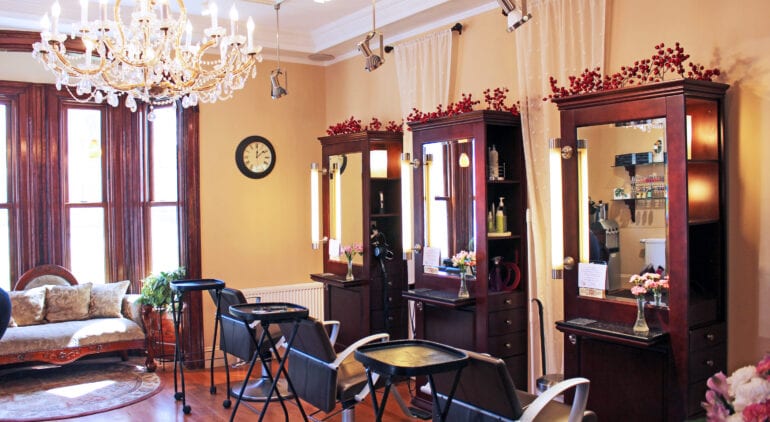 Co-op Connection Business of the Month: Texture Salon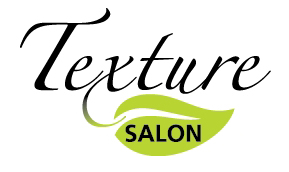 As a Co-op shopper, you likely pay close attention to the ingredients in the foods you choose to feed yourself and your family. Reading food product labels has likely become a common part of your shopping experience. But how many of us pay this much attention to the ingredients in the products we put on our bodies? The fact is, much of what we place on our skin is absorbed into our bloodstream, thus it is equally important to become ingredient detectives when choosing personal care products. That's why we love shedding some light on Middlebury's own Texture Salon. They're our Co-op Connection Business of the Month and we're reminding member-owners that Texture Salon offers 10% off your first visit, whether you're looking for products or services!
So, what sets Texture Salon apart? Take it from salon owner, David Warner Jr.: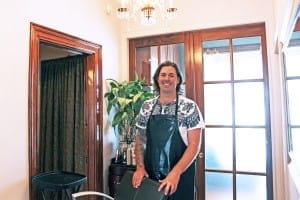 For over a decade we have been committed to offering a new kind of salon experience where many hair and skin care services and products are free of toxic ingredients (parabens, sodium laurel sulfates, talc, ammonia and other toxic agents), ethically-produced/tested, sustainable and environmentally friendly.
Offering three ammonia-free color lines, Vermont's own Lunaroma organic skin care, Ecogenics active green skin care (including in-house organic facials), and a full line of Jane Iredale's Natural Mineral Cosmetics—at Texture Salon, we aim to provide a truly healthier, superior salon experience. Delicately synthesizing old and new technologies, we use localized air-purification systems, rock salt lamps, and natural plant power to enhance the breathing environment for our clients and staff, and restrict cell phone use to maintain a serene and comfortable space for all. We support recycling, alternative energy (through Cow Power), and strongly opposes the use of animal-based products and testing.
Whether it's hair-coloring, highlights or skin care, Texture Salon shows how caring for its clients can go hand-in-hand with caring for our environment.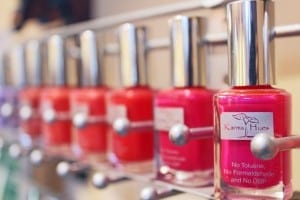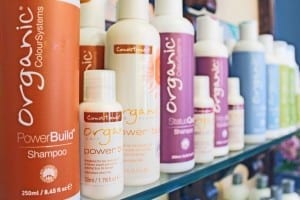 What inspired David to provide a non-toxic and environmentally-friendly salon experience?
Excited to begin his career, David graduated from Obriens School of Cosmetology at the age of 20. His passion for hair color and cutting was quickly challenged when he discovered that he was allergic to many of the products used in mainstream beauty salons. Determined to stay in the field he loved, David opened Texture Salon in 2001. Using ammonia free, organic, natural products and embracing local, small businesses, he has a special interest in investigating new, alternative hair products.
"It's important never to forget why I entered the beauty industry. It wasn't to make lots of money. It was because I like making others feel good about themselves."
We're thrilled to have a salon in town that offers such a unique experience, and encourage you to check it out! Their gorgeous salon is located at 58 North Pleasant Street in Middlebury and you can visit them online to see a full list of available services and product lines! On May 24th from 5-7 PM, they're hosting a special event featuring Jane Iredale's new Spring beauty collection "Skin Is In"!