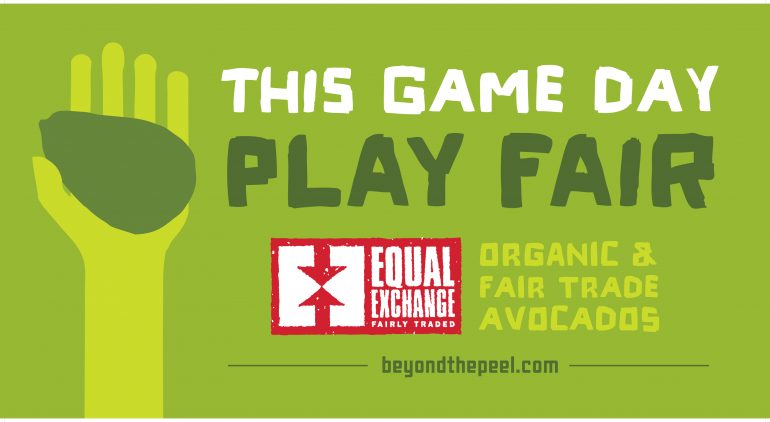 An Avocado Revolution
This Superbowl season, the US will collectively consume over 150 million pounds of avocados. Holy guacamole! Thanks to a partnership between the Equal Exchange Cooperative and the PRAGOR Cooperative in Michoacan, Mexico, our Co-op is able to offer an alternative avocado: one grown sustainably and traded with integrity and trust. And from February 1st – 7th, they'll be featured in our weekly sale at a great low price.
The region of Mexico the PRAGOR Cooperative calls home is known as "the avocado capital of the world." However, powerful corporate interests have made it difficult for small-scale farmers to compete. In response, PRAGOR courageously organized and decided they would collectively control the entire process from growing to exporting.
PRAGOR is composed of 20 producer members who each own an average of 10 acres of land, all 100% organic. Many of the members transitioned to organic 10 or more yea0131rs ago, a revolutionary move at the time. On several of these farms reside the oldest Hass Avocado trees in the region, now 60 years old, still producing avocados. Through this co-op to co-op partnership, Equal Exchange is transforming the way that Mexican produce is grown and exported to the United States. Equal Exchange and their farmer partners are creating a trade model that respects small-scale farmers, builds communities, and supports the environment.
Despite the excitement each producer has for the future, a major challenge is finding trading partners who believe in their mission and will engage in the respectful and fair business relationship their members deserve. PRAGOR's strength and perseverance is a lesson for anyone committed to working for change in the world.When you choose to buy Equal Exchange Avocados, you are casting a vote for courageous farmers who are making history for themselves, and quite possibly, for the entire avocado industry.  Here's a snapshot of the impact: