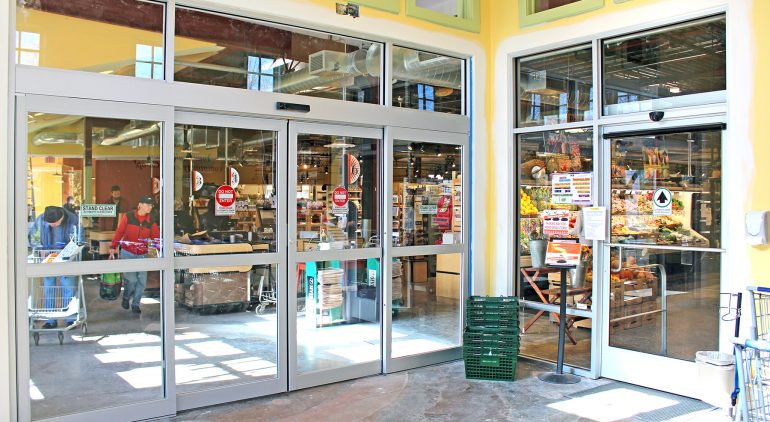 Happy New Year! Happy Store!
Happy New Year!  While I reluctantly say goodbye to 2017 (the number happens to include all of my lucky numbers), I am ready for the spaciousness and opportunities this new beginning means.  Not just spaciousness in my personal life or opportunities for significant political changes in Washington D.C., but this new spaciousness in our expanded Coop.
I give myself extra time these days when I am headed in for my big weekly shopping at the Coop. I need time to absorb all the newness – and the deliciousness!  This spaciousness is so much more than I could have imagined.  The meats, the fish, the beer, the wine, the beauty supplies, the dairy and gluten free options – and did I mention the DELI?  I have found Zoodles(!) where the olive oil used to be; beer where the mocha almond drinks used to be and dried mango where the some of the chocolate used to be!  Not to mention the coconut chocolate chews and rice sticks at the checkout –  my family is ever so grateful for that move as it means I don't forget to purchase these Barnicle family staples.  And there is so much more going on in this space.  The aisles are wide enough to smile at people while you reach for the blueberry hemp granola and did I mention the fresh fish and the expanded lines of turkey meat and chicken?  The store is now, more than ever, a foodie's delight.  This extra space means so many more choices and very thoughtful merchandising and shelf organizing.  Things are labeled more clearly, the lighting is fabulous and wait  – did I mention the fish?   There are affordable options in almost every food category and I am able to still keep to my budget. Healthy foods have never been more accessible in Addison County.
As I reflect on the last two years on the board and what this expansion means I come back to the staff – to Glenn and his amazing team that has planned and implemented this expansion.  Their leadership, team spirit and fortitude for adaptation while working in a construction zone are commendable.
I have been a member-owner of the Coop since 1998.  At the time I lived down the street and got there by foot with my one-year-old in a stroller that did not fit in that tiny storefront along Washington Street. I'd proudly spend my meager grocery budget on organic produce and bulk items that kept my kitchen smelling delicious and my family's minds and bodies healthy.  Twenty years later my almost 21-year-old and nearly 18-year-old drive themselves to the Coop to meet friends knowing it's the best (and healthiest!) lunch in town.  I am very proud of our Coop. We've set the bar high as far as food choices for our community and we are now poised to respond to the demand for that food for a few more years.  Did I mention the new spacious seating in the deli area, oh and the fresh fish?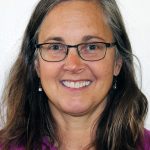 Nadine Canter Barnicle is a Middlebury Natural Foods Co-op Board Member