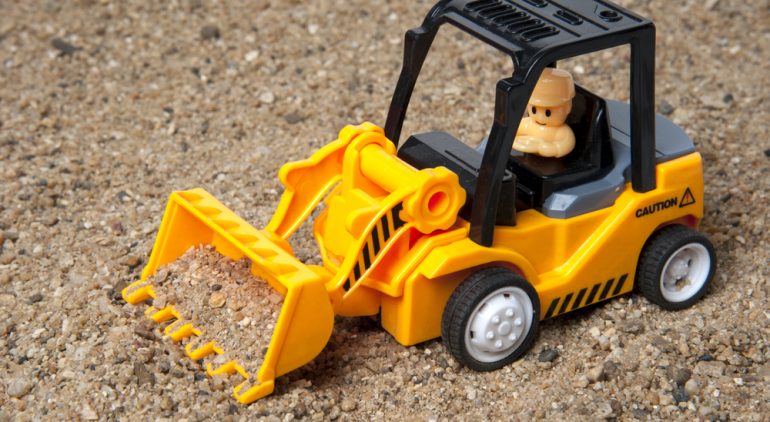 Expansion Update June 2017
Our super team at Naylor & Breen and their subcontractors are doing an amazing job keeping the expansion construction on schedule and within budget, while at the same time helping Co-op staff keep the store open and functioning.   This has become more challenging since we began construction on the east side (near the bagel bakery) to expand the produce department.  We know this has been inconveniencing shoppers, and we are so thankful to all member-owners for keeping our sales numbers up during this time.  We apologize for the challenges in the parking areas, especially when the occasional delivery truck is unloading.  You've probably seen our temporary receiving door the east side near the customer parking lot.  This delivery entrance will continue to be in use until construction on the west side of the building is complete.
So, what's next?  The entire west addition (5,000 square feet of space) is scheduled to be complete by the end of August, ready for staff and customers to begin using.  This will include expanded departments of meat, cheese, deli and grocery.  New equipment will be arriving over the coming months, to be installed over the course of the summer.  It's all very exciting and staff are thrilled with the expanded backroom (north side) that we are already using.  September and October will be focused on center store changes: adding an extra aisle, and widening all aisles a little, adding extra cash registers, creating new café seating and installing an extra customer bathroom, too!
We understand what a challenge it may be to brave the parking lot and construction noises to visit your Co-op right now, and we appreciate your efforts.  Continuing to shop at the Co-op is THE most important thing members can do to help with this project.  Thank you.  We will work hard to get this part over with as quickly as possible and to welcome you into your new store!
~ Glenn
Find out more about our expansion plans!