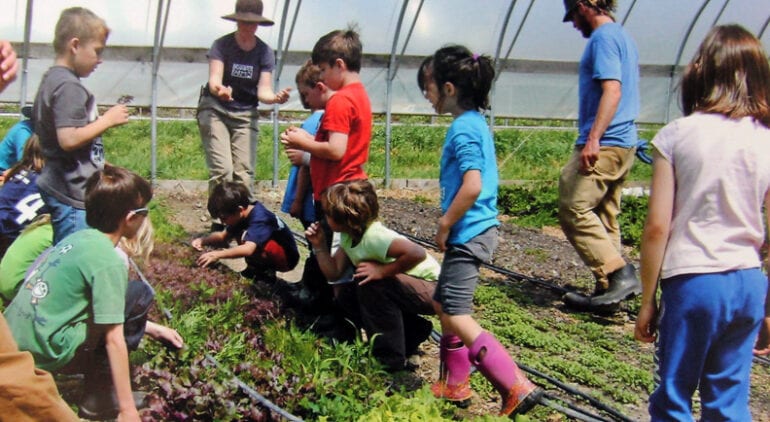 NOFA-VT Farmer Correspondence Program
Have you heard about the NOFA-VT Farmer Correspondence program?
The goal of this unique partnership is to expand agricultural awareness by nurturing relationships between children in the community and their local farms. The Farmer Correspondence Program matches classrooms with farmers based on interests and grade levels. Farmer pen-pals correspond with students during the winter and spring, educating them about life and work on the farm. The students then have the opportunity to take a field trip to visit their farmer pen-pal and see what life on the farm is like! NOFA-VT pays the farmer a stipend for their time, and the Middlebury Co-op provides funding for the field trips. The program is free for schools interested in participating! To learn more about how to get involved, click here.