Middlebury Natural Foods Co-op is Ready to Grow!
You, our loyal member-owners have been asking for it. Now, together we'll build it!
We've wrapped up the member loan drive and we're feeling incredibly grateful to be so well supported by our member-owners as we move into this next exciting phase for our Co-op! Thanks to you, we were able to raise $1 million in member loans to help finance the project! WOW!
We're Breaking Ground…Here's the Latest:
Expansion is officially underway!  Phase One began in mid-March and the first order of business was to take down the old ACA garage on the west side of the building near the Middlebury Inn. We watched in awe as an expert crew from Nop's Metalworks quickly and skillfully took that building down using a crane to avoid damage to the Middlebury Inn, then carted away the debris, while also navigating our incoming delivery trucks. It was quite a feat! We want to thank shoppers for avoiding the west entry-exit to help make this possible.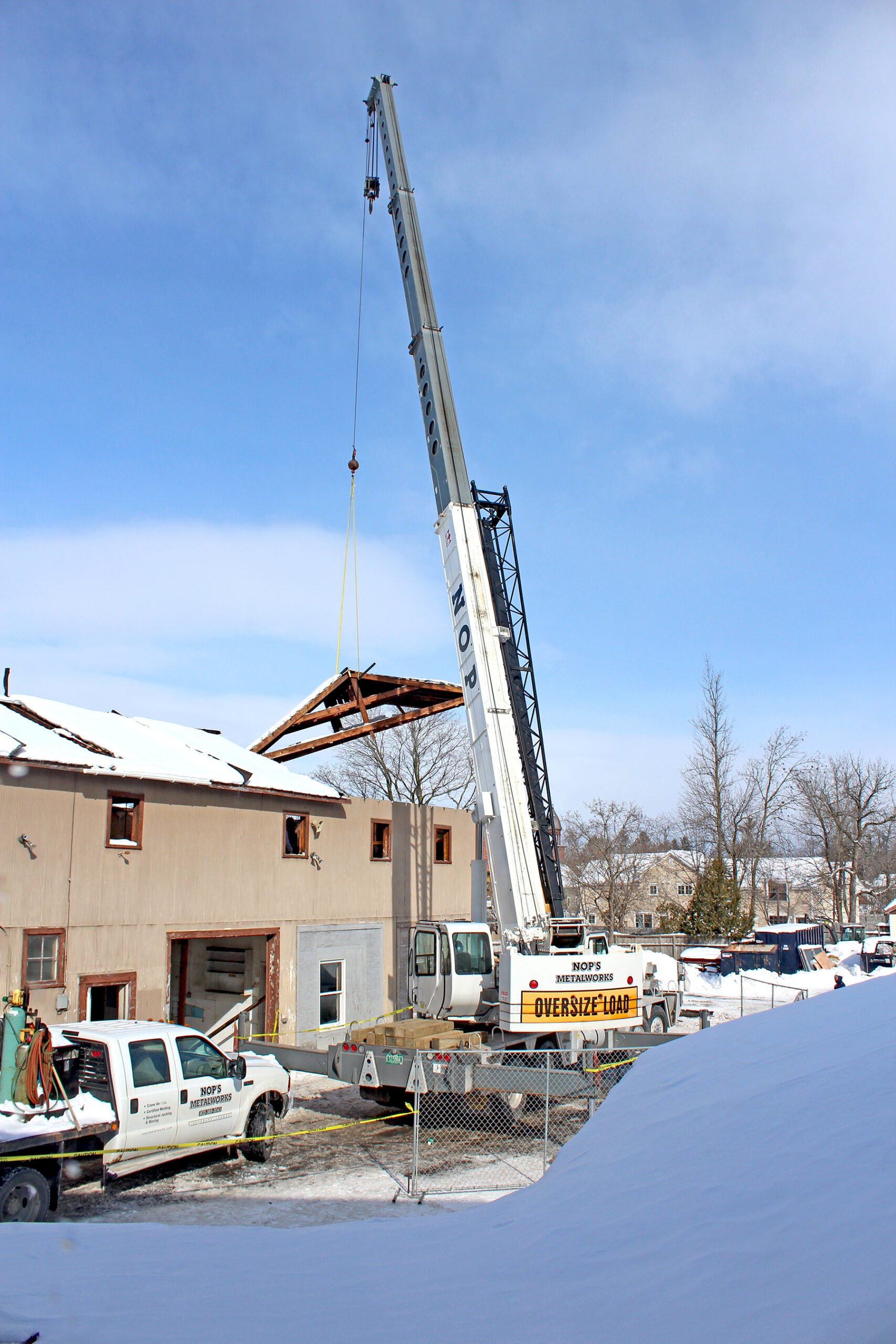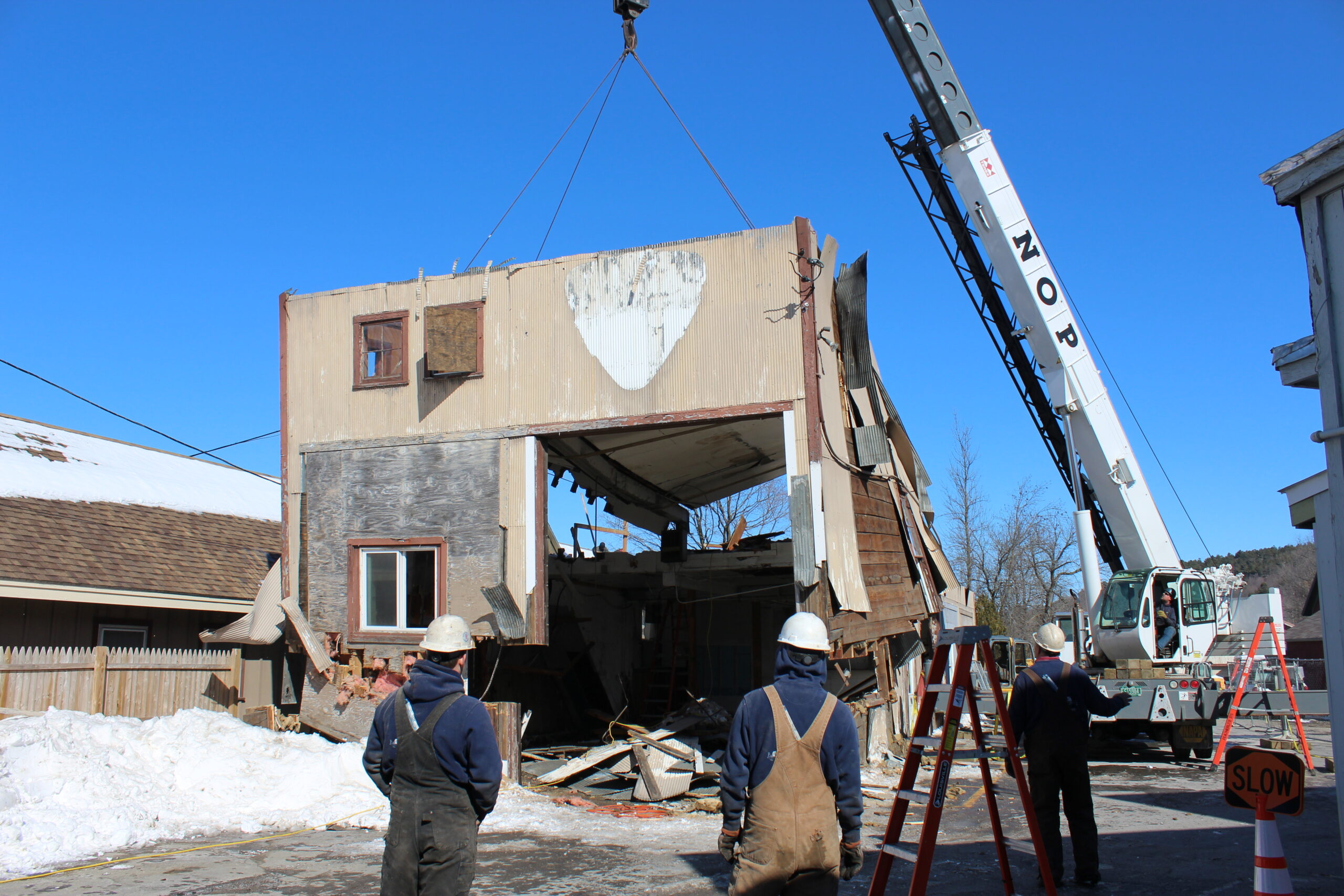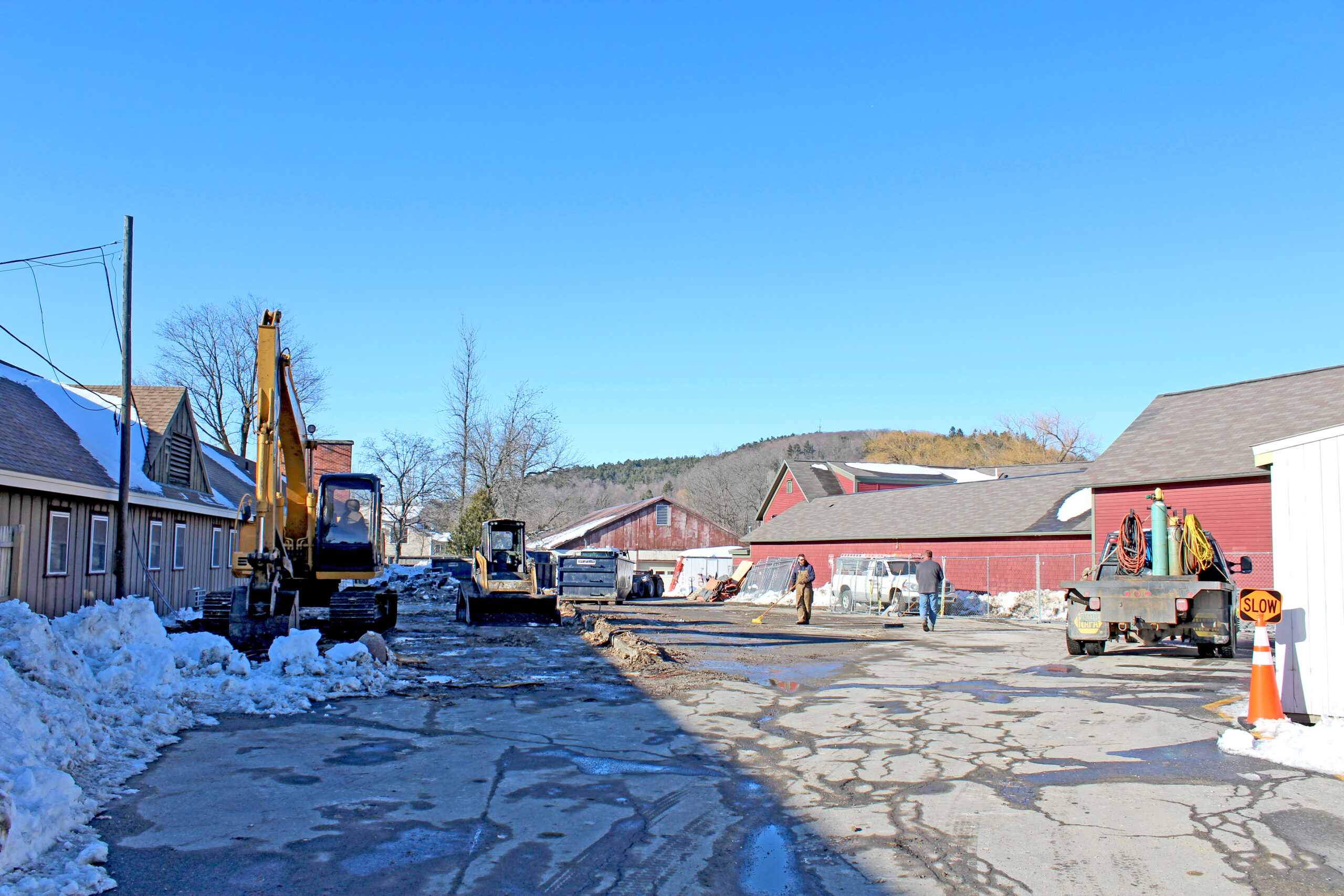 What's Next?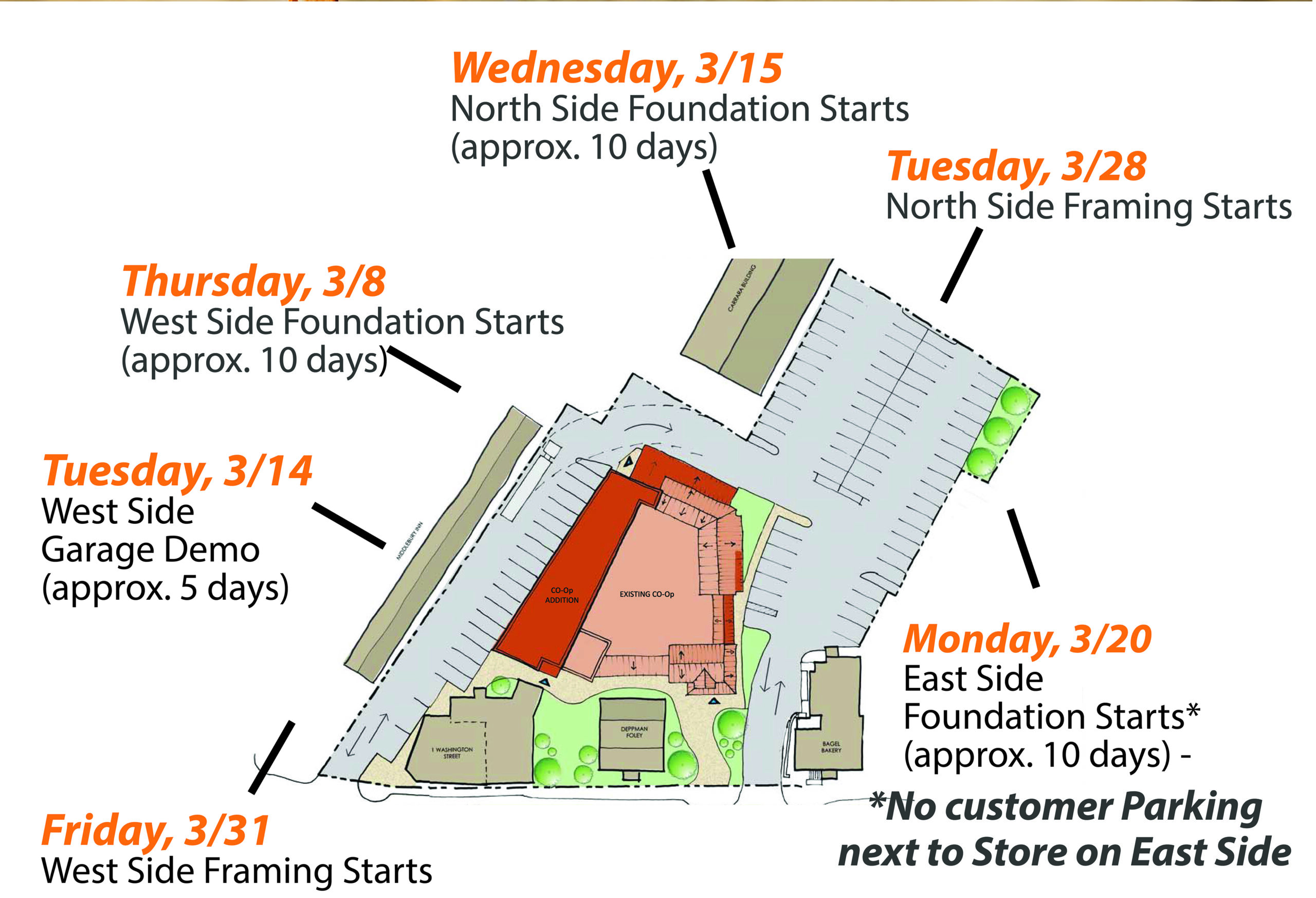 Here's a Look at the New Store Layout: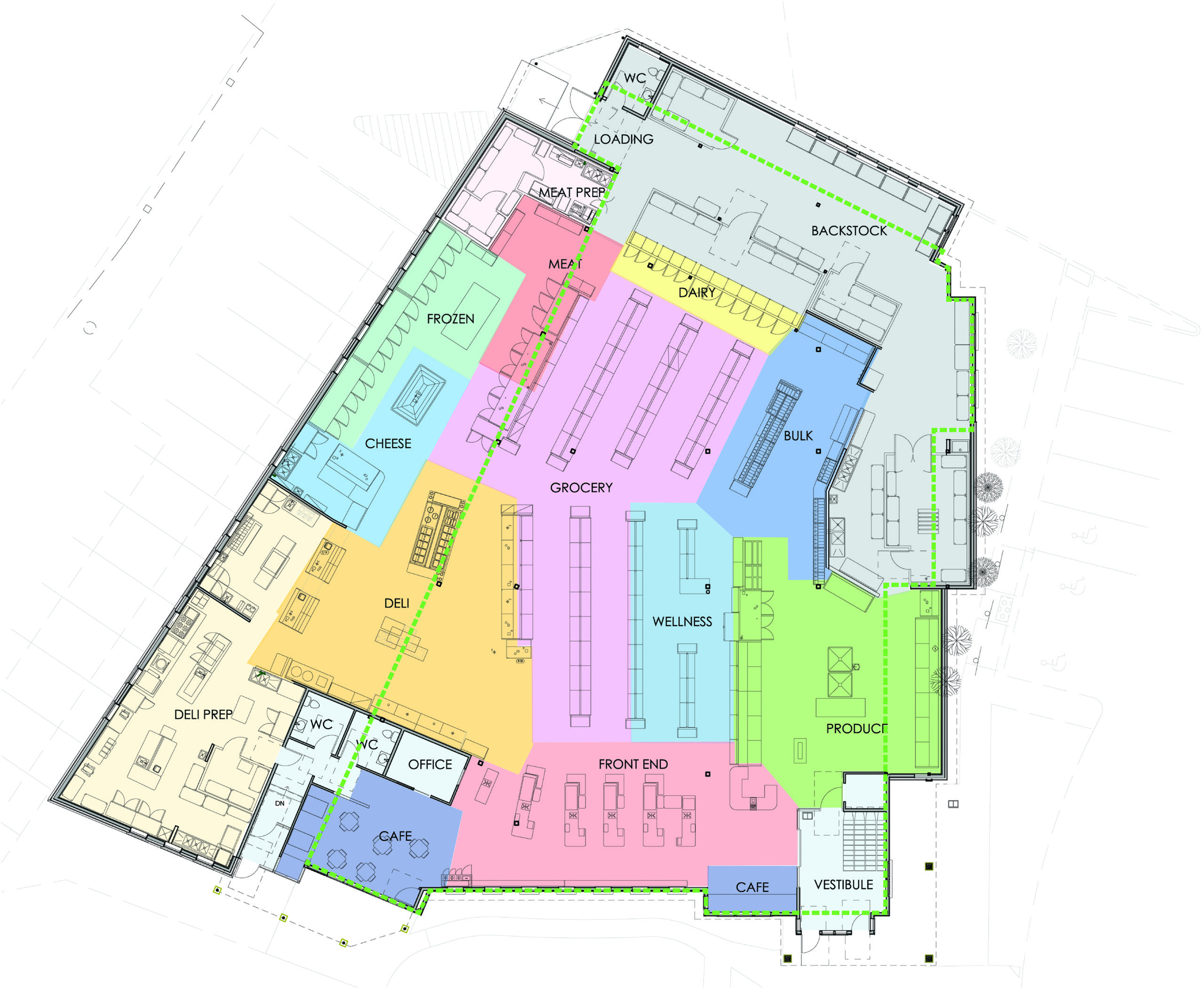 Note that the dotted green line represents the outline of the current store. The additional space will allow:
A better insulated, more energy-efficient building with 50% more retail space overall
20% more retail space in the Produce department and a more open layout for easier navigation
Improved store entrance with energy-saving air lock
100% increase in the bulk/grocery backstock area
Expanded selection in the Bulk department
100% increase in fresh meat retail space
100% increase in cheese retail space
Improved deli, with 75% more retail space, a hot bar, and more
Enlarged deli kitchen for more prepared foods and faster service
New Co-op Cafe with 100% more seating and a dedicated entrance
New customer service desk
Wider, longer, safer driveway in and out of the parking lot
The most important thing members/customers can do to support our expansion project is to keep shopping during the construction months.  Thank you!
Stay tuned for more details!!!