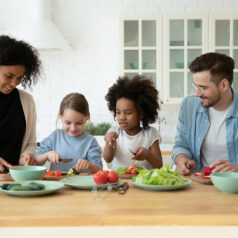 When you're juggling the shuffle of daily life with children, it can be challenging to prioritize spending time as a family around the dinner table. Finding the time to meal plan, shop, and cook, then sit down to enjoy the meal together isn't always easy. Thanks to the Dinner Together campaign from our friends at RiseVT in partnership with Ok You've Got This and UVMHN Porter Medical Center, we are reminded of just how important it is to make time for this family ritual, and the Dinner Together team has compiled some very handy resources to help make it easier to cultivate the practice of family mealtime.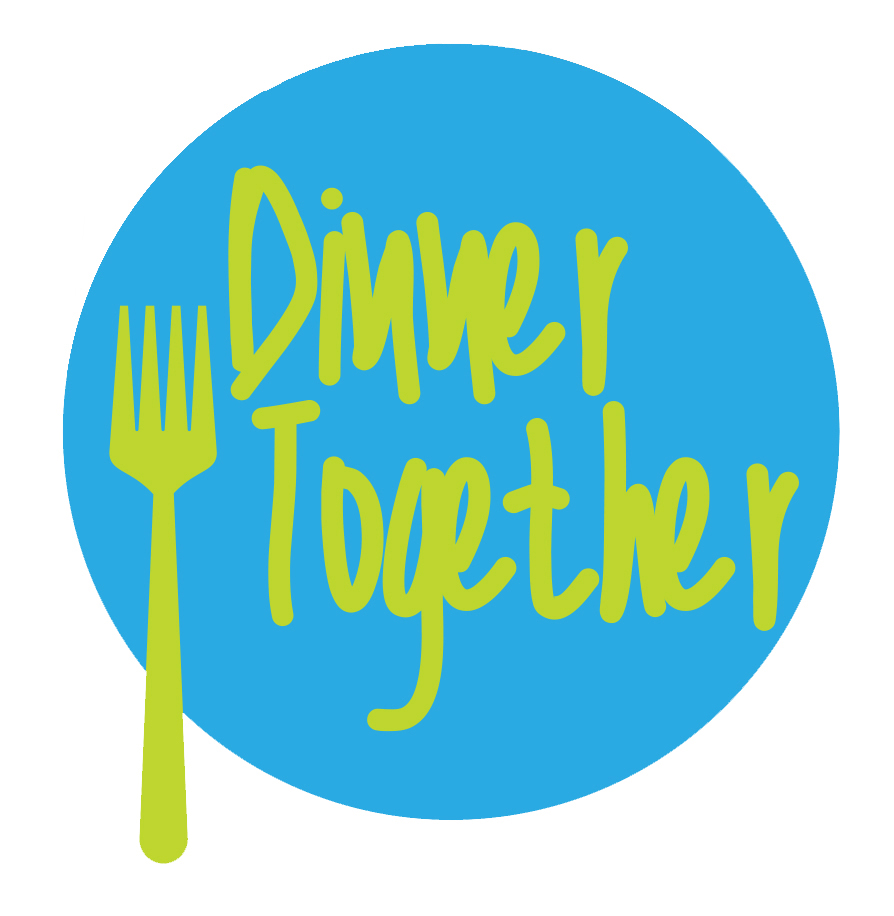 It's More Than Just Food
Studies show that eating together is good for children and teens in ways that extend well beyond the meal, itself. Below are some of the lifelong benefits of family meals:
Eating Together Helps Children Do Better in School
Listening to adults exposes children to new words helping them develop larger vocabularies and read better.
Table talk gives children and teens a safe place to express ideas, increasing confidence to speak up in class.
Parents are likely to know more about how children are doing in school.
Students are more likely to get better grades when they eat with their families.
Eating Together Supports Social-Emotional Development
Teens are more likely to have better self-esteem and less likely to experience depression or develop an eating disorder.
Children are better able to manage negative emotions and have more positive interactions with others.
Children learn important turn-taking skills, have improved communication skills, and learn how to share thoughts, feelings, and opinions.
Eating Together Reduces Risky Behaviors
Children are less likely to use marijuana, alcohol, tobacco, and other drugs, or have friends who use these substances.
Regular family meals are associated with delayed sexual activity among teens.
A 2017 survey of Addison County high school students showed that teens who regularly ate family meals participated in fewer risky behaviors and had a significantly lower incidence of substance use.
Eating Together Improves Nutrition and Supports Good Growth
Dinners at home are less likely to have too much sugar and unhealthy fats.
Children eat more fruits and vegetables and get more variety of healthy foods.
Children will make healthier food choices when they are on their own.
Children are more likely to grow predictably and steadily along their growth curve.
Eating Together Can Save Money
Planning meals and cooking from scratch costs less than many prepared or processed foods.
Food dollars go farther when making larger family "batches" compared to buying individual or fast food meals.
By cooking extra food for another meal, leftovers can save time in the kitchen and stretch food dollars.
Eating Together Is Enjoyable and Encourages Family Togetherness
Family mealtimes help everyone know each other and feel they belong to each other.
When children can count on regular time with a parent (or other adults), they feel loved, safe, and secure.
Children like eating with their families! Teens say they enjoy family meals, even if they may not show it.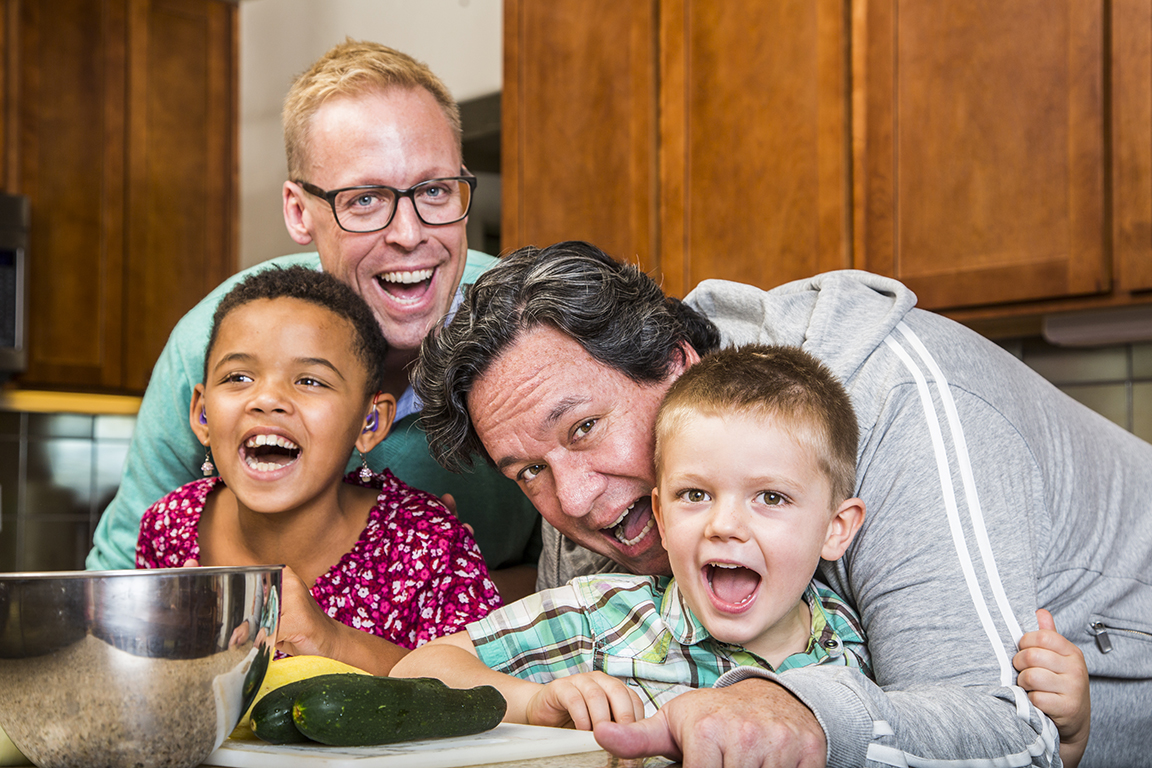 How To Make It Happen
All it takes to make a family meal is two or more people coming together. Making time for family meals is one way to show your children that you are there for them, simply by being together. This time together can allow important conversations to unfold. Keep in mind that family meals are about time, place, and food. This will vary depending on your cultural background, availability, and scheduling.
Time: Aim for consistent and fairly regular times for meals that everyone can rely on.
Place: No matter the location, family meals happen when at least two family members gather to share a meal without distractions (T.V., phones, tablets).
Food: A guideline to ensure adequate choice, balanced nutrition, and satisfaction is to include 4-5 food groups for meals and 2-3 food groups for snacks. Dinner could be as simple as an egg salad sandwich (protein and grain) with some sliced cucumber (veggie), an orange (fruit), and a glass of milk (dairy).
Create a family dinner tradition and ask for your kids' input. Ideas Include:
Setting the table.
Dimming the lights to create a pleasant and relaxing atmosphere.
Holding hands around the table to say thanks before the start of the meal.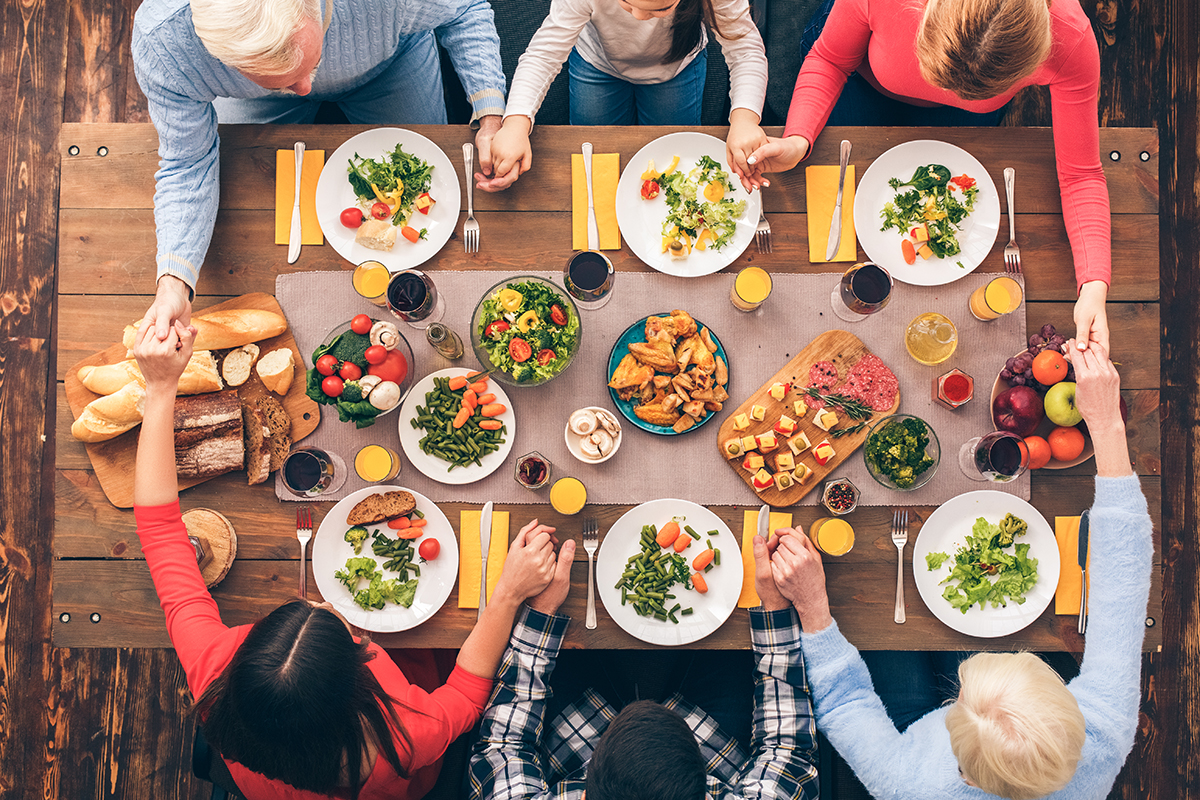 Develop a list of conversation starters and let the family pick from the list. Use open-ended questions to avoid yes/no answers. Ideas include:
What was the hardest (or most interesting) thing that happened today?
Describe your favorite part of today.
How are you feeling about…?
What was recess like today?
What are you looking forward to this week/weekend?
Recipes
Okay, now that you're up to speed on the many benefits of eating together and have some great tips for implementing family mealtime, check out this excellent database of recipes that the whole family will enjoy!
And if you're looking for helpful budgeting resources, we think you'll find this useful. Also, be sure to visit Hunger Free Vermont's Vermont Foodhelp page.
Be sure to share a picture of your next family meal with Rise Vermont by posting it to social media with #DinnerTogetherVT