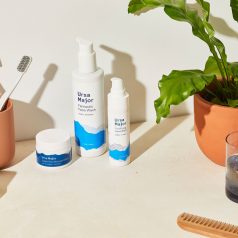 The holiday season is in full swing and we're shining a bright Member Deals Spotlight on a local body care company that offers a fabulous lineup of gender-neutral products that make great last-minute gifts for the natural skincare enthusiasts on your list! All Ursa Major products are 20% off for member-owners from December 22nd – 28th. Read on to learn more about this forest-infused, adventure-inspired body care company and the folks behind the brand who remain steadfastly committed to a fresh take on skincare:

Ursa Major (the 'Great Bear' in Latin) is the largest visible constellation in the northern sky and has long been used to find True North. To the folks at Ursa Major skincare, it's a powerful reminder to follow your inner compass and forge your own path in life. It was in this spirit that founders Emily Doyle and Oliver Sweatman started their "supernatural" skincare brand a decade ago after leaving New York City for the pastoral hills of Waterbury, Vermont. Inspired by adventurous days on the trail, they created Ursa Major to help others – no matter where they live – get that "healthy mountain glow". Pure, powerful, and refreshing, their forest-infused formulas harness nature's most effective ingredients to help you achieve clear, healthy skin.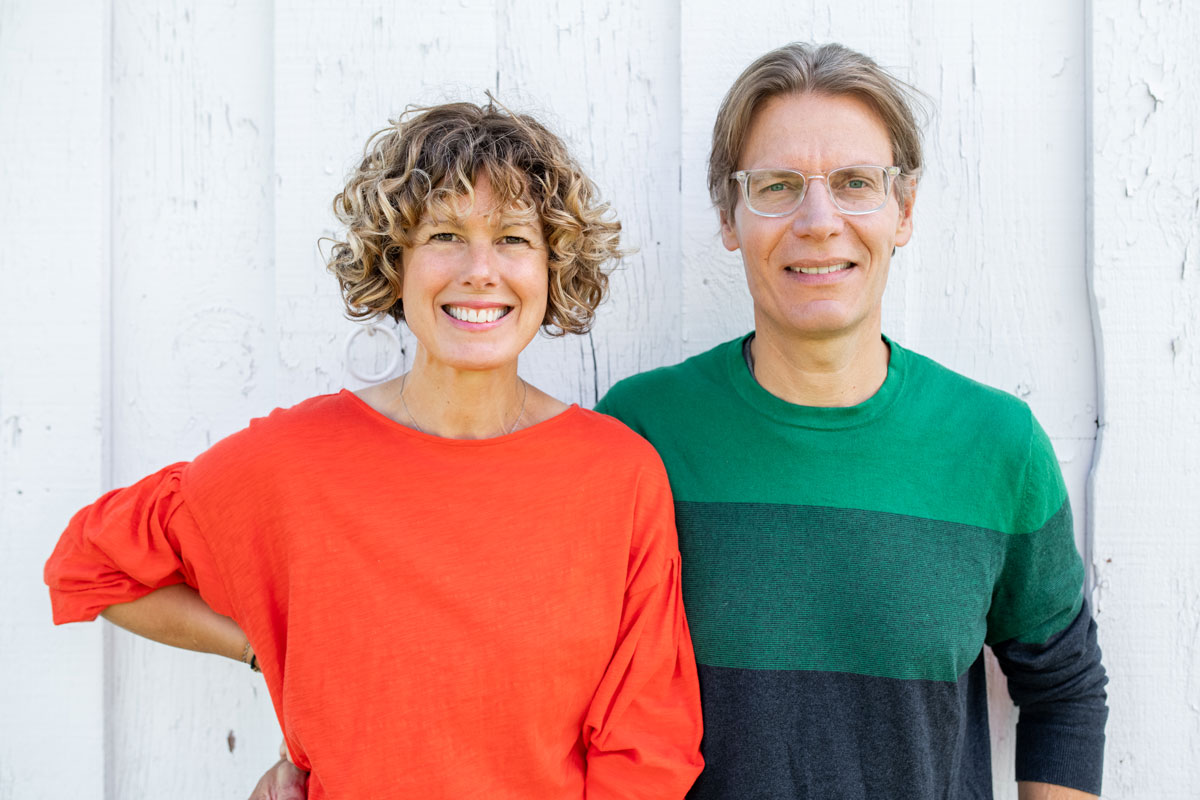 Their website reminds us that they're not some "huge, soulless company churning out cost-optimized products to maximize their bottom line". Rather, they pursue this path because they're obsessive about the craft of making stellar natural skin and body care products and will accept nothing less. In keeping with this ethos, they also avoid the typical marketing-driven launch timelines, only launching a product once it checks all the boxes, no matter how long it takes.
They also offer a fresh take on the tired skin care binary, instead offering gender-neutral skin care products in recognition that skin is skin. Whether you want a fantastic sulfate-free face cleanser, a natural deodorant that you can really count on, or a face wipe to reboot skin on the fly, they've got you covered.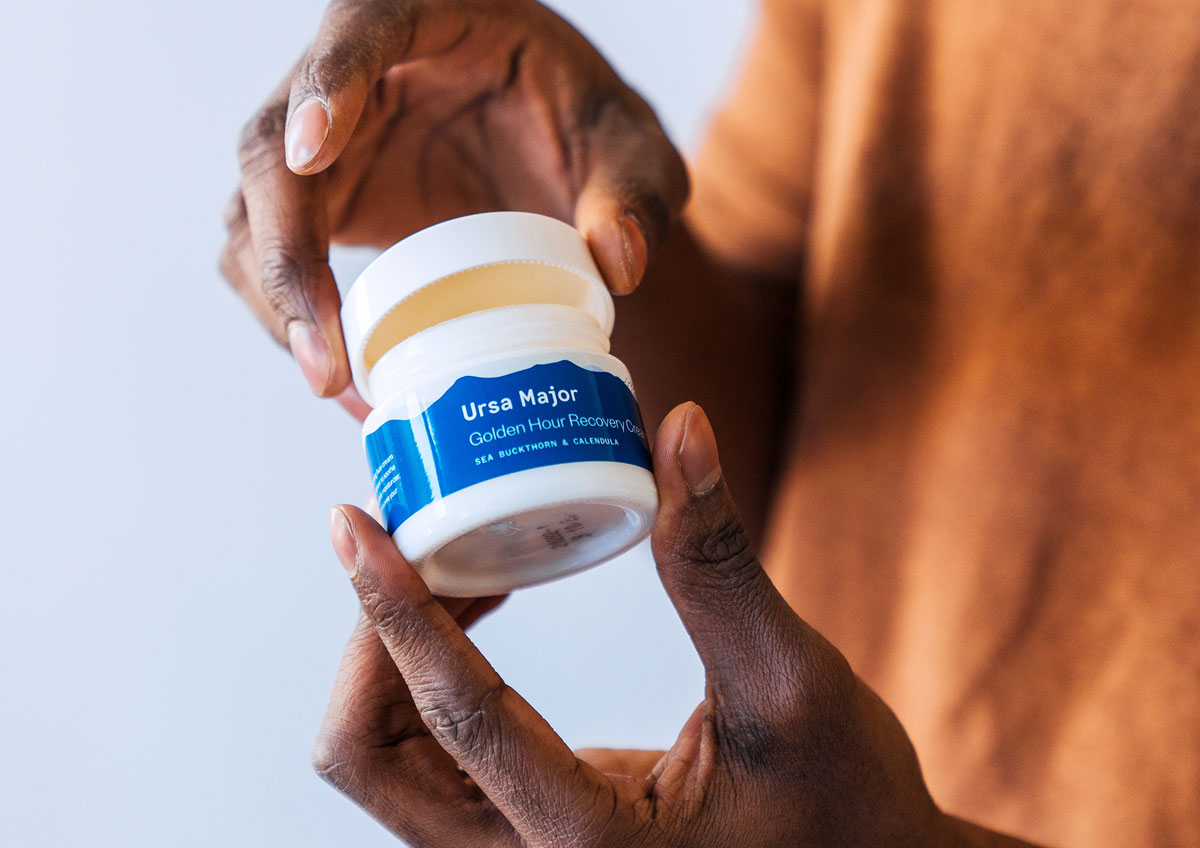 When you purchase their products, you can feel confident that they'll contain powerful, active ingredients with refreshing natural aromas and lightweight textures. What you will not find are harsh additives such as petrochemicals, SLS, SLES, parabens, synthetic fragrances, colors, silicones, or PEGs.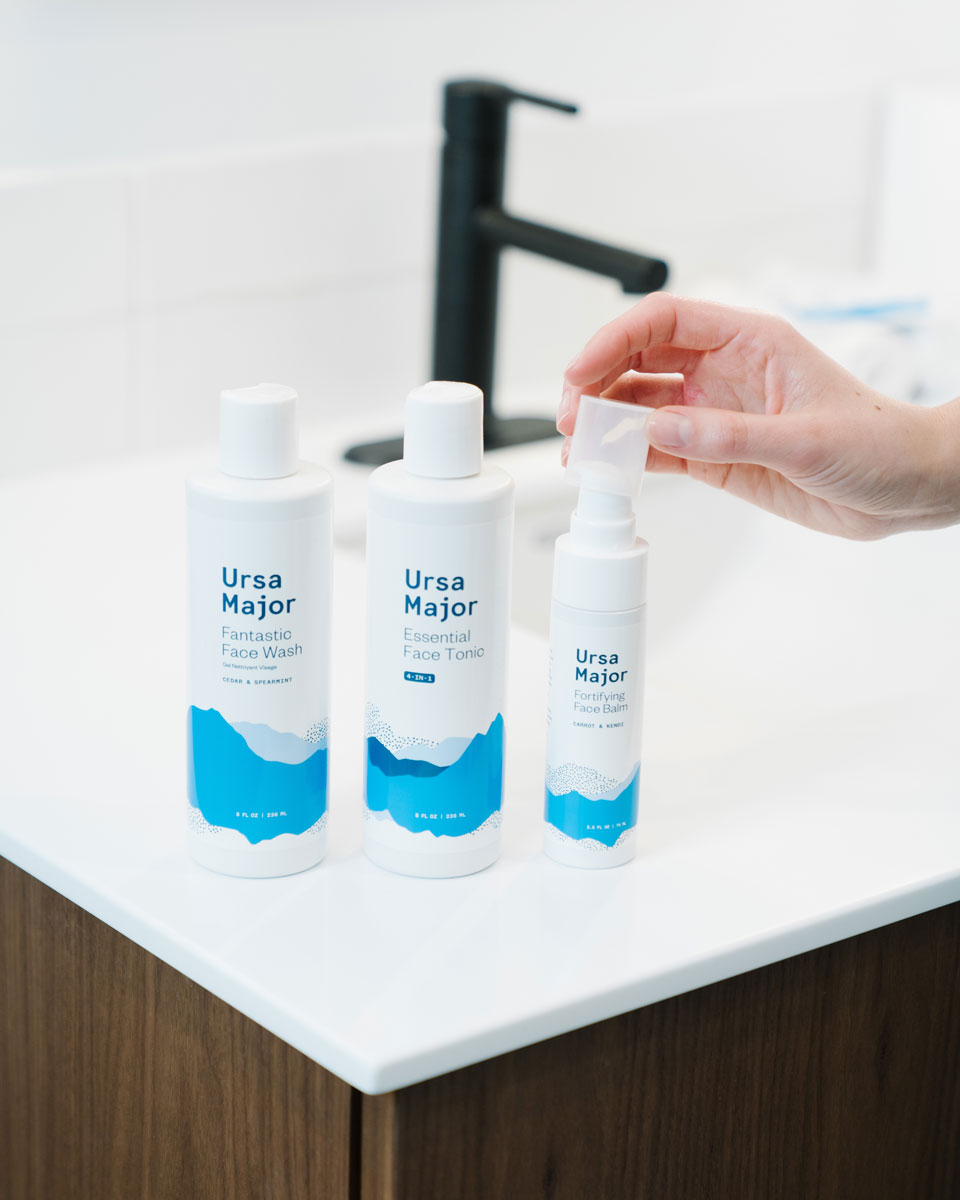 Sustainability
As a Certified B-Corp, Ursa Major takes their commitment to people and planet seriously.
All of their products use only healthy ingredients keeping your skincare routine and our waterways clean.
All full-time employees have stock in the company. Ursa Major believes this enables and inspires a more meaningful relationship with their work.
When not working from home, their company headquarters are 100% carbon-neutral.
All Ursa Major employees participate in a volunteer program aimed at giving back to their community and surroundings. Their goal is to dedicate 20 hours per employee each year.
Over half of the Ursa Major leadership team identify as female.
They're also committed to smart, sustainable packaging and are constantly evaluating and looking for ways to optimize packaging materials and production methods. Whenever possible, they max out on post-consumer recycled content and use renewable energy to manufacture and source from within the United States to lower their carbon footprint. Many of their products are offered in recyclable glass, they recently transitioned all 8 fl oz bottles to at least 50% PCR content, moved to FSC-certified paper stock for the majority of their secondary packaging, and they produce over 90% of their cartons at a carbon-neutral facility with 100% renewable energy.
They are proud to be one of the first Plastic Negative clean skincare brands. In partnership with rePurpose Global, they remove two plastic bottles from the environment for every bottle they sell.
If you'd like to check out their full B-Corp Impact Report, click here.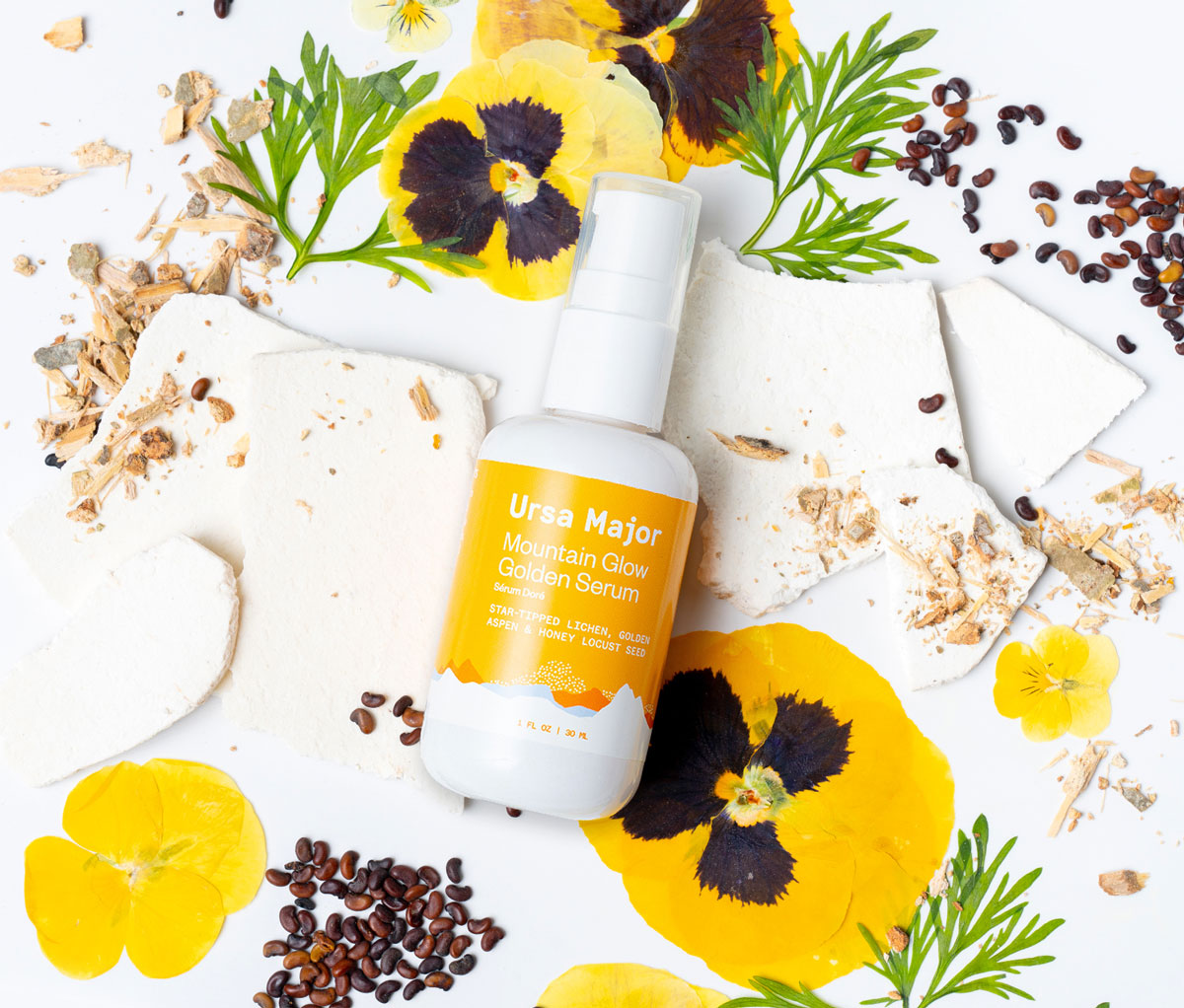 Giving Back
To help offset their impact, Ursa Major partners with a range of organizations, many of which are located right here in their Vermont community, to protect and preserve the planet while promoting accessibility to the great outdoors. In the past year, their team participated in 11 events and put in 243 hours of community service. In addition, to date, your Ursa Major purchases have funded projects at the Rokeby Farm, Zeno Farm, Outdoor Afro, the Sierra Club, National Wildlife Federation, National Park Foundation, Clean the World, Vermont Land Trust, One Tree Planted and Outward Bound for Veterans (and more).