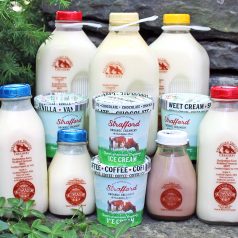 This week, we're casting our Co-op Spotlight on a Vermont dairy that keeps us stocked with local, organic milk and some of the best ice cream we've ever tasted. Strafford Organic Creamery is nestled in the hills of Strafford, Vermont on the 600-acre Rockbottom Farm, which has been in the family for two generations. From November 3rd – 9th, all Strafford Organic Dairy products are 20% off for member-owners as we shine some extra light on this Real Organic dairy farm. Read on to learn more about this family-run dairy's commitment to reusable packaging, and their advocacy for small, pasture-based organic farms that prioritize animal welfare and environmental stewardship: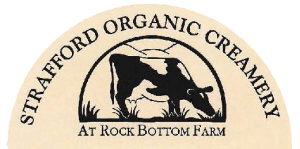 Farmer Earl Ransom and his wife, Amy Huyffer, milk 65 grass-fed Guernsey cows and carry on the tradition of tending the land organically without the use of pesticides, herbicides, or chemical fertilizers, just as Earl's father did when he first founded the farm in the 1960s. Amy generally focuses on running the creamery while Earl handles the farming aspects of the operation. Their four boys also help out on the farm, making it a true family affair.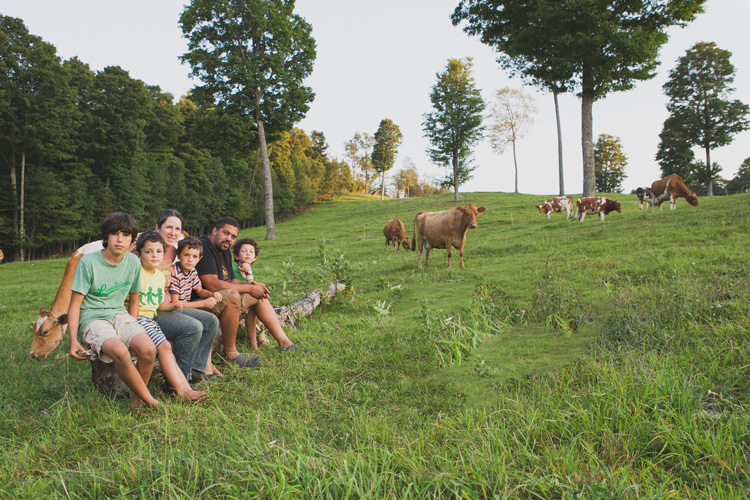 Their herd is made up of Guernsey cows, famous for their rich, yellow cream, perfect for making premium milk and ice cream. The cows spend the entire growing season rotating on fresh pasture, grazing high-quality forage including grass, alfalfa, legumes, and clover. They rotationally graze across 56 paddocks, moving onto fresh pasture every 12 hours, turning sunshine into food, and sequestering carbon along the way. This same forage is harvested and stored for feeding the cows through the colder months. According to Amy and Earl, "everything we do, from the crops we grow for them to the gentle routines of milking, is focused on their comfort and well-being, and helping them create super-tasty milk and cream."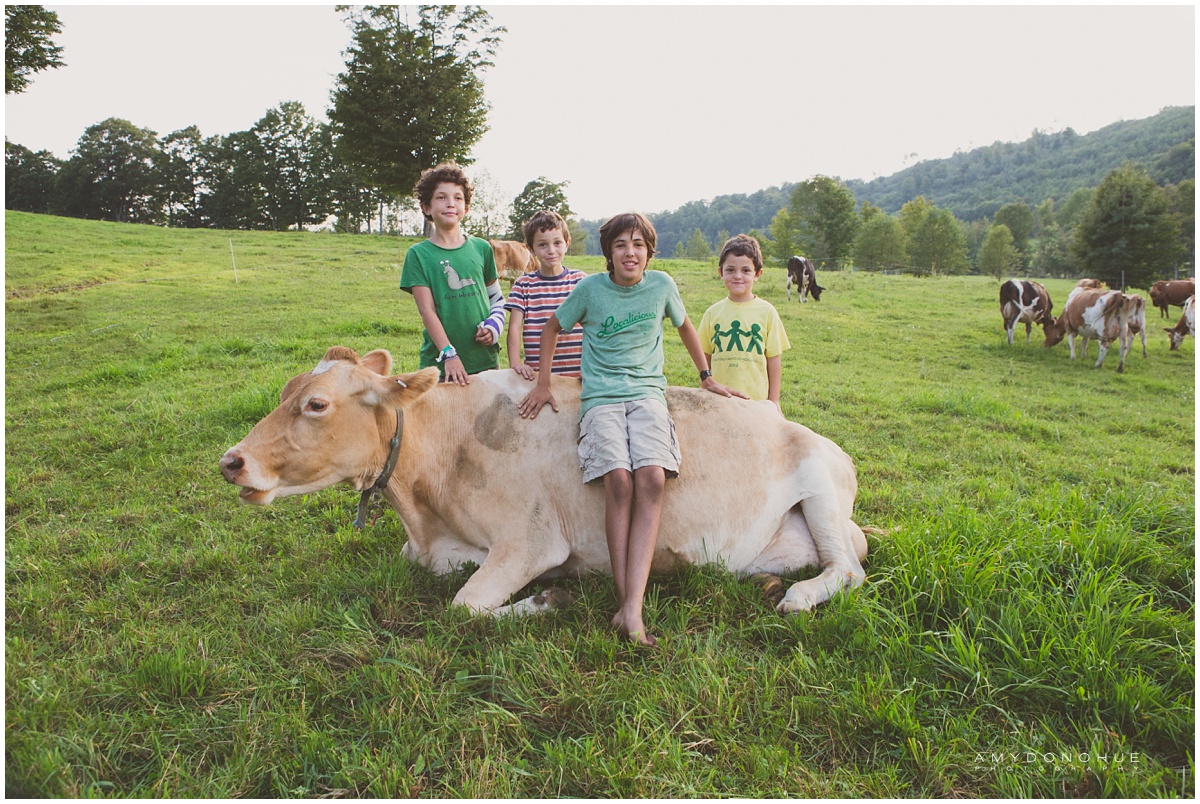 Their commitment to the environment is not only evident in the way they chose to farm, but also in the reusable glass packaging they choose for their milk. In December of 2019, when Kimball Brook Farm announced they would be ceasing production of their organic dairy products, Amy and Earl received many requests from retailers asking Strafford Organic Creamery to consider switching to plastic jugs to fill the void left on the retail shelves in the wake of Kimball Brook's closure. After reaching out to gather community input and giving consideration to the vast quantity of virgin plastic that transition would add to the waste stream, they held strong on their commitment to packaging their milk in reusable glass. According to Amy, "we don't get all our first choices on everything we do, but we do get to choose how we care for this beautiful piece of land, which cows to milk and how to feed and house them, what ingredients to add (or not add) to our products, and what kind of bottle to put it in. It feels really good, after going to all the trouble to make milk like this, to put it in a bottle that will keep the milk cold on the counter, seal in the flavor, and that we'll see circle around again next month."
We deeply appreciate Earl & Amy's commitment to Real Organic dairy farming and their advocacy for small pasture-based organic farms that prioritize environmental stewardship and animal welfare. Earl has been featured in the Real Organic Project's podcast, helping us better understand the pressures facing small, pasture-based, Real Organic dairy farms that choose to farm in harmony with nature in a market flooded with overproduction from mega-sized, confined, concentrated animal feeding operations (CAFOs) who are able to pass as "organic" dairy farms as a result of poor regulation and oversight.
Despite the ailing state of the dairy industry in Vermont, Earl credits their ongoing success to their loyal local fanbase and the fact that their farm controls their own production, bottling their own milk since 2001 and making weekly batches of their ice cream by hand. He believes that there is a place for Vermont dairy in the broader agricultural landscape, despite the challenges the industry faces and he's optimistic that his sons will want to carry the torch into the next generation at Rockbottom Farm.