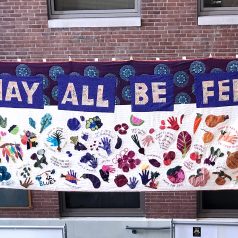 The NOFA-Vermont Winter Conference is an annual event to celebrate the efforts and mission of the Northeast Organic Farmers Association of Vermont. NOFA-VT was founded in 1971 as one of the first organic farming associations in the United States. The organization has grown to have over 1200 state-wide members and certify over 720 farms and processors in Vermont to the USDA National Organic Program Standards.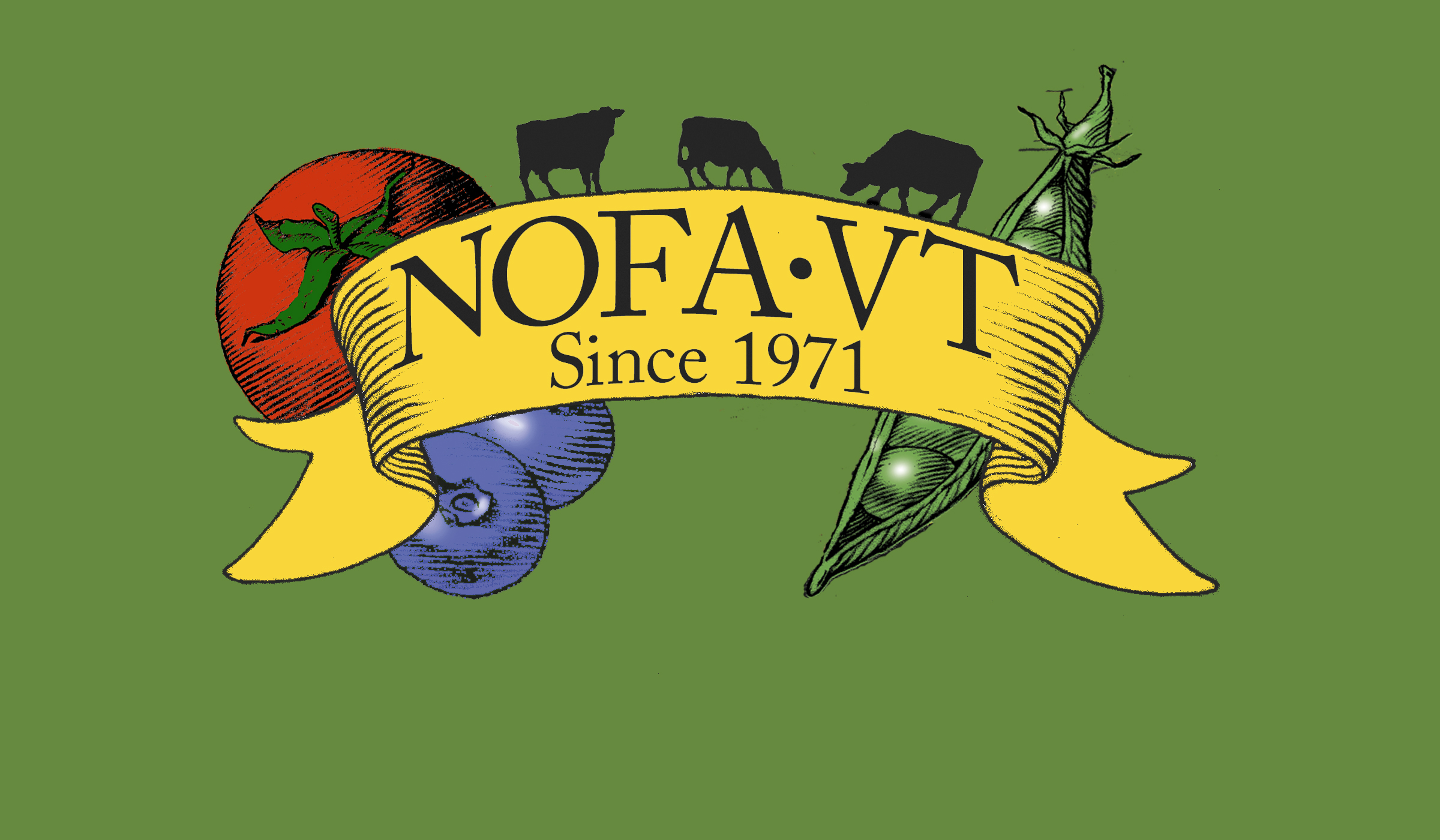 The mission of NOFA-VT is to "promote organic practices so as to build an economically viable, ecologically sound, and socially just Vermont agricultural system that benefits all living things." This focus on environmental and social sustainability and of creating community through learning and sharing dovetails with the mission and values of the Middlebury Natural Foods Co-op. We're all in this together!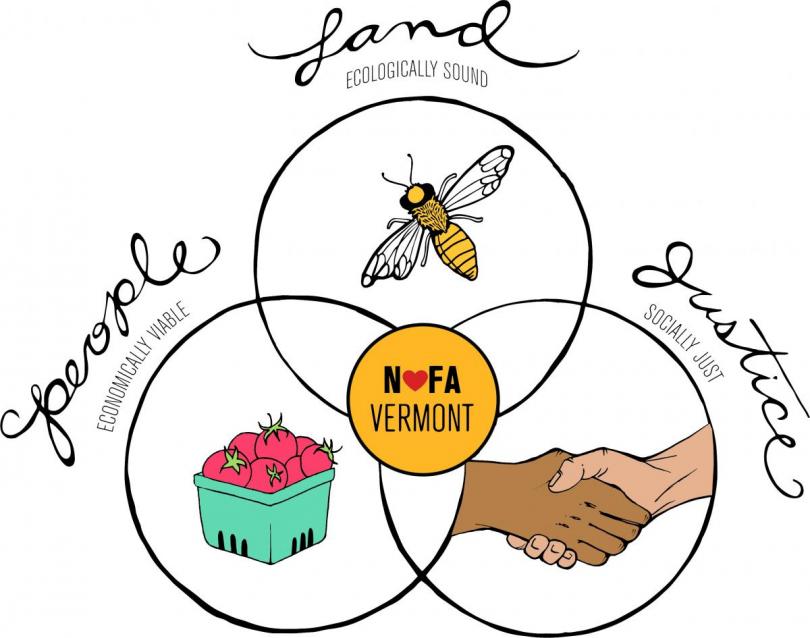 Over three days, exhibitors, presenters, and attendees converge for a weekend of connection, learning, and inspiration. This year's conference theme was 'Celebrating Our Interdependence,' and sought to focus on how relationships and connections can help build a stronger, more resilient food and social system.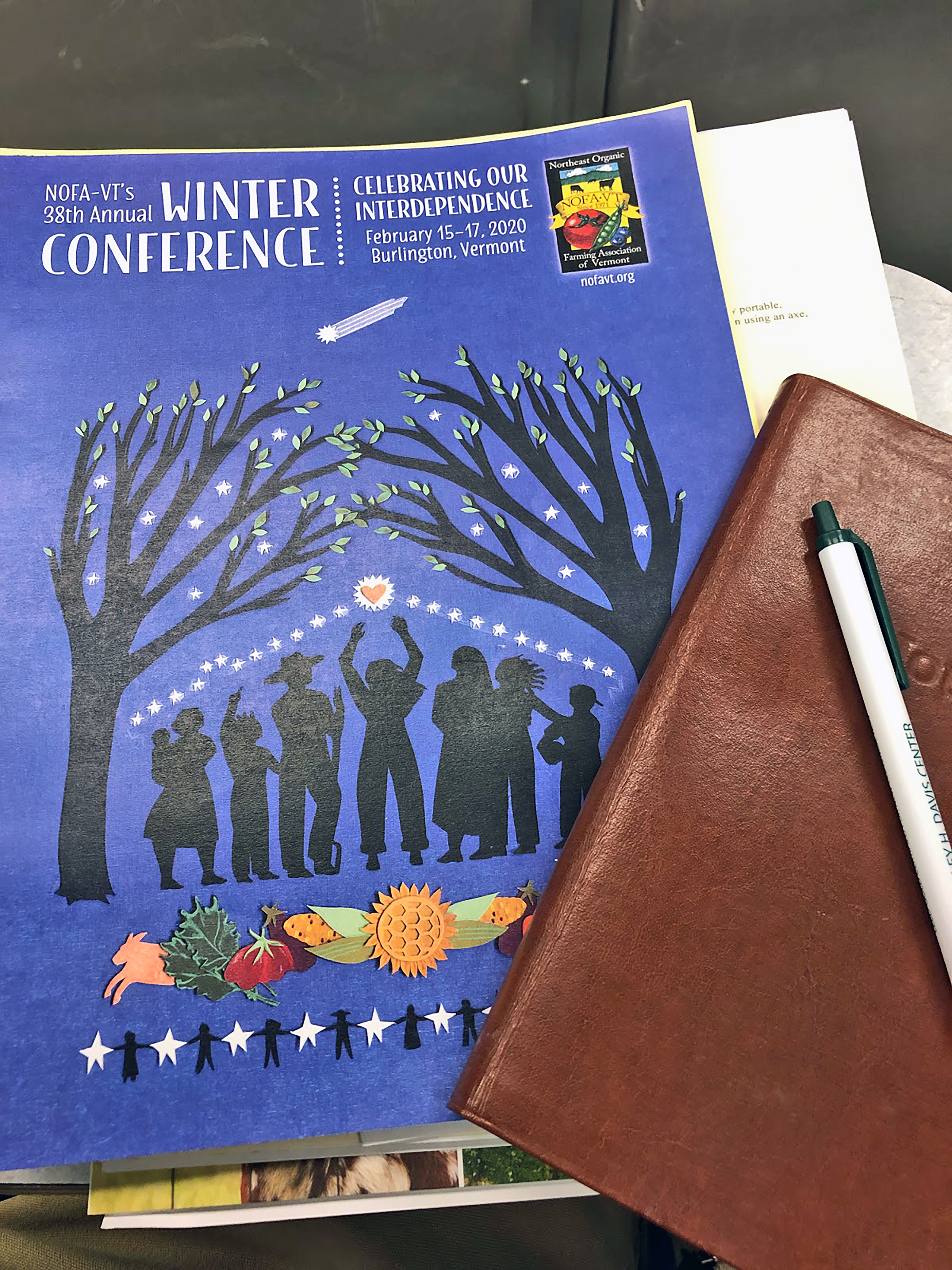 I attended the conference on Sunday and was thrilled by the opportunity to connect and learn! The first stop was at the Exhibitors fair, where farmers, seed companies, book publishers, and other local organizations offered books, tools, food and drink samples, and crafts for sale, along with information and materials from agricultural businesses and conference sponsors.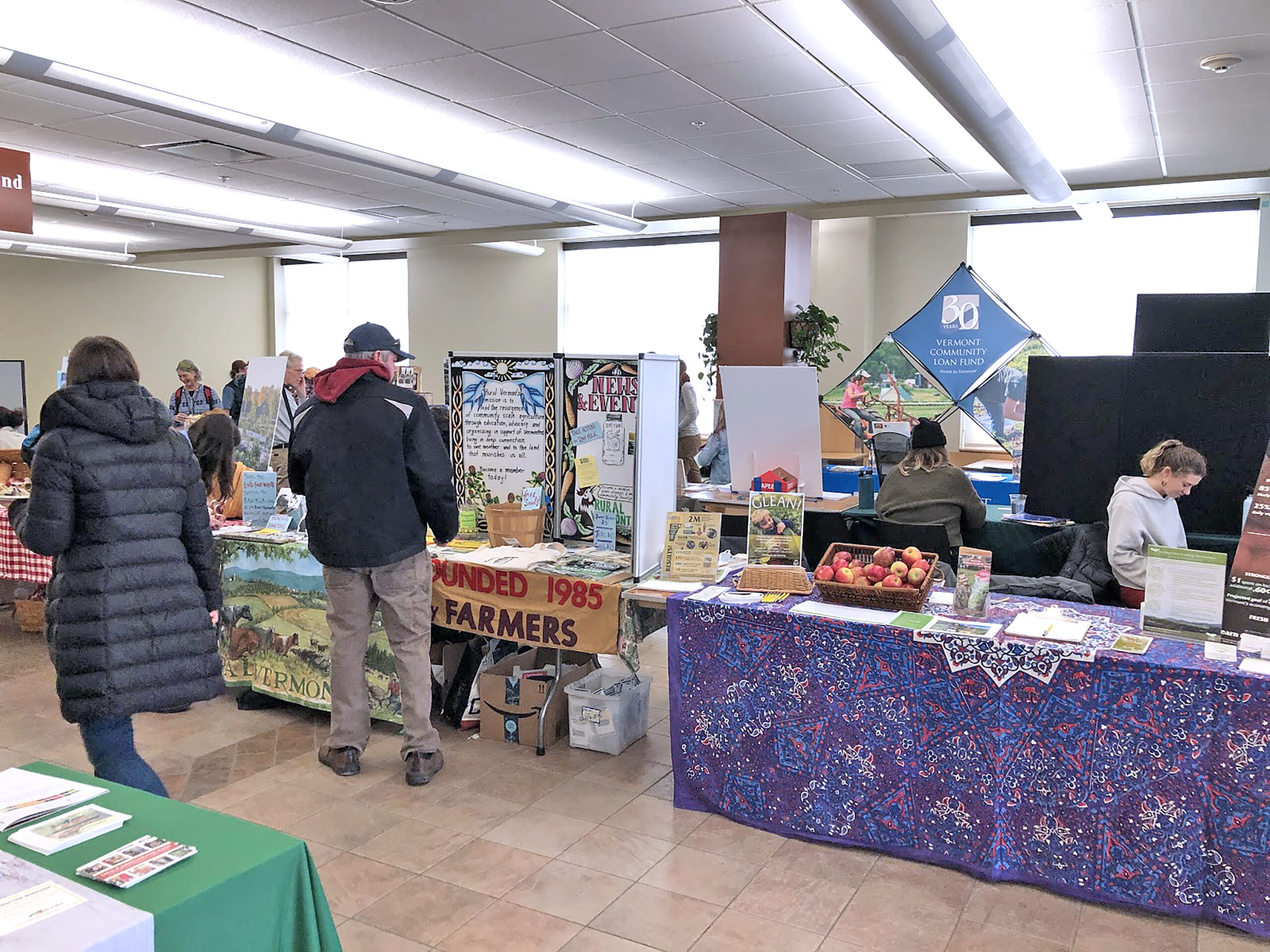 The first workshop I attended was a presentation on 'no-till' farming methods led by Bryan O'Hara of Tobacco Road Farm. He told the story of his farm and how after about ten years of using fairly typical methods in organic annual market gardening, crops started to do less well, succumbing to pests and diseases. He observed how the health of the plants was directly connected to the complex web of life in the soil. He also made the connection that the health of the plants relates to their nutritional value – and flavor! – when we eat them. After those revelations, Bryan decided to convert his farm to 'no-till', adjusting his methods so as to not disturb the natural balance of the soil ecosystem. Working with nature, rather than fighting it!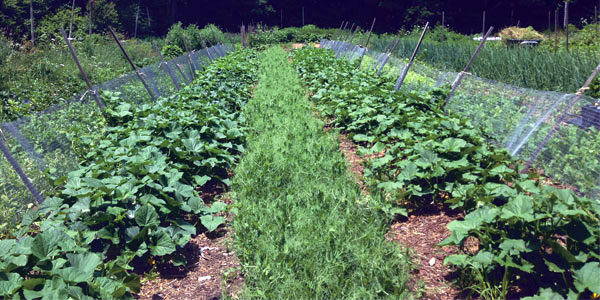 Right before lunch there also featured a panel discussion on "weaving a new narrative" and how agriculture can be a catalyst for culture change. Panel members included an educator of Native American culture linking seeds with culture and history through stories and practice; a member of a co-operative farm with revolutionary ideas that has created a family of co-owners and co-workers to create a co-operative vision; a traditional Vermont family dairy owner in transition and partnership with a new generation of young organic farmers; and a husband and wife duo practicing ecology, observation, learning, and fascination with the natural world on a dynamic perennial food forest in Jeffersonville, VT.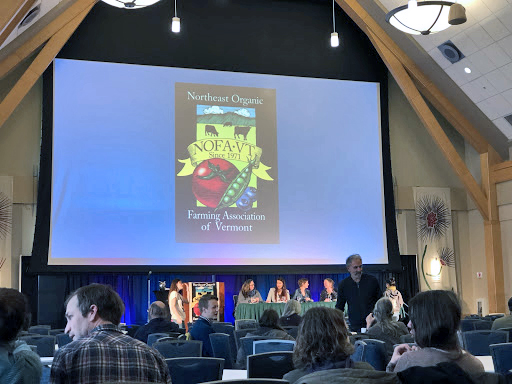 This panel participated in a discussion that sought to explore the ways we can use imagination and connectivity to create change in the wider world through the ways we relate to the food we consume every day. Particularly interesting was the idea of the momentum of existing structures in society to perpetuate themselves, and the hope that by promoting new narratives the foundation for change can be created. The last question posed to the panel members was one worth pondering: "What would you tell someone in 2100 you did to help create a positive change in the years since 2020?" One of my favorite responses was from John Hayden who said his "grandkids would hopefully happily report that Grandpa helped people love the insects," because by "loving, appreciating, and respecting the insects, it might spill over to loving each other more too."
After browsing the Exhibitors' Fair, chatting with the Young Farmers Coalition, and bagging up some seeds from the "seed-share" table, we walked to where NOFA had their mobile wood-fired oven roasting root vegetables. A wood-fired pizza oven on a trailer – how cool! And what a treat on a cold day!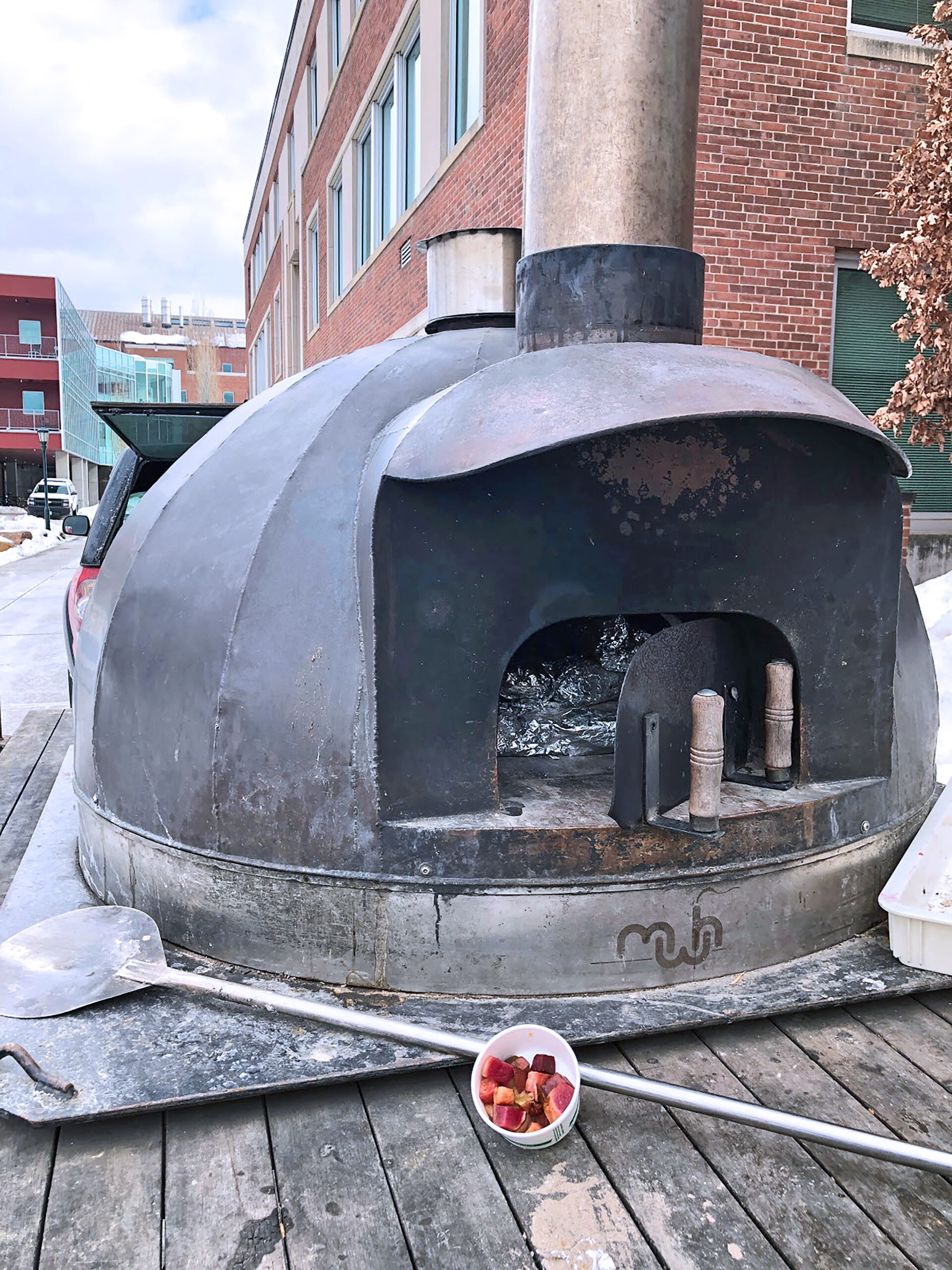 An afternoon workshop presented by Jim Ulager, author of Beginning Seed Saving for the Home Gardener, focused on seed-saving. Jim opened the workshop with a story of his Grandpa 'Zeke's' tomatoes and how he was the only descendant with these Russian heirloom seeds, and that you couldn't find them in seed catalogs. He also observed that by saving and growing these seeds (and enjoying the tomatoes the plants produced!) was a process completely independent of the larger economic system, a unique feat in this modern day-in-age. Throughout the workshop, we discussed specifics of how one can save seed from legumes and pumpkins and tomatoes, but we also explored the stories that seeds can tell and the philosophical links that seeds make between the gardener and the natural processes of the earth.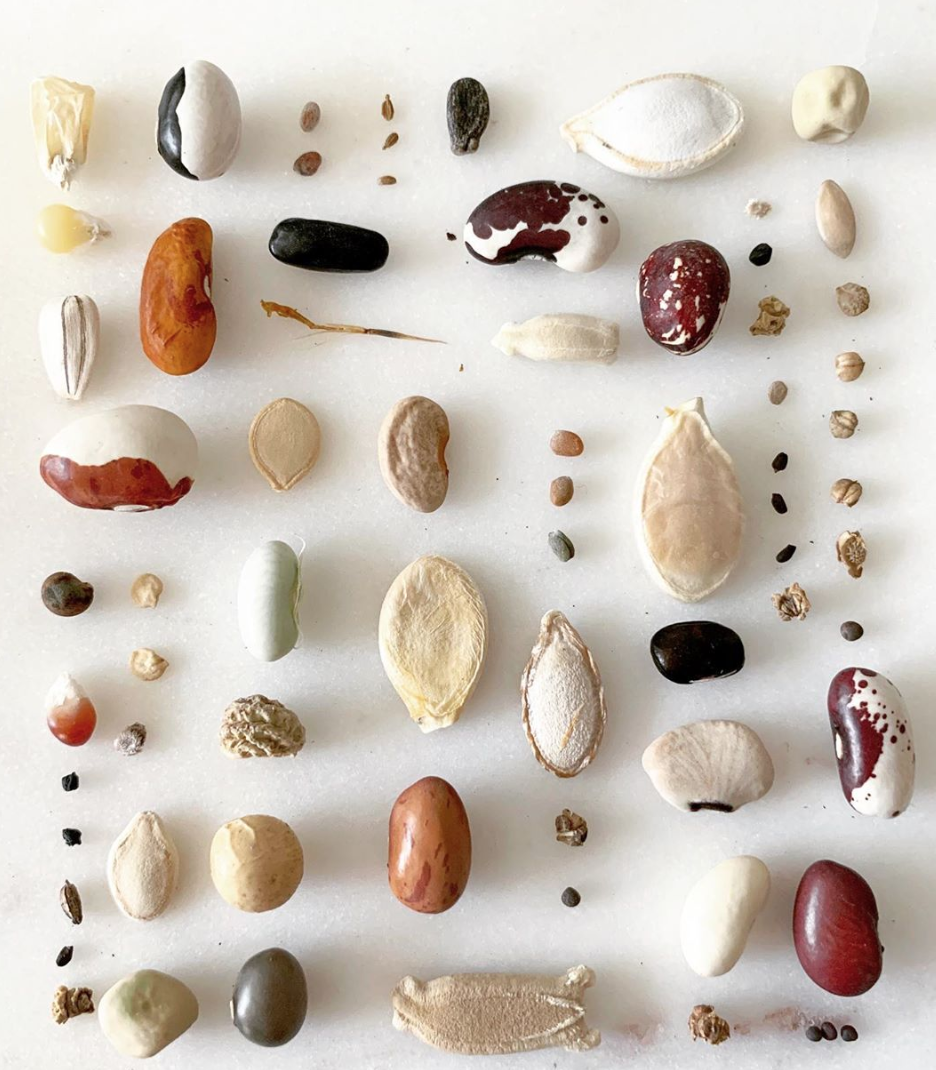 After a long day or learning, connecting, exploring, and gaining inspiration, it was time to go home to tend to the sheep and chickens and dream of Spring!