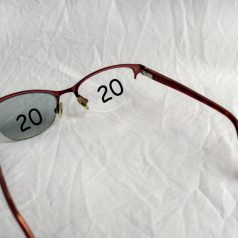 Every New Year, I learn a new slogan for the upcoming year. As the year 2020 approached, I began to see 'the year of clear vision' trending.
Seven months in, I see the truth in that slogan. This year has brought to light institutional racism in a way that has captured our countries attention. This form of racism is embedded as a normal practice in our society. It has led to discrimination in the sphere of employment, housing, and education to name a few. Throughout the year, I have had to be honest with myself, reflect on my experiences, reflect on the way I chose to raise my two black identified children, and reflect on the way I engage with my community. My reflection has reaffirmed my desire to be a part of my community. I choose to do this by sharing my perspective gathered from my experiences as a young black woman, a mother, and a full-time professional – a perspective that is unique in our predominantly white population.
I am Esther Thomas, your newly appointed board member. My children and I moved to Middlebury a year ago and have fallen in love with this town and the Co-op.
Last year, I started a nationwide job search and on my list of non-negotiables, I had to find a market that would help support my whole food plant-based diet. After an initial Skype interview, I was invited to come to an on-campus interview at Middlebury College. During my stay in Middlebury, I visited the Middlebury Natural Foods Co-op. As I walked every aisle, I noticed my household staples such as liquid amino, nutritional yeast, vegan ice cream, and the greatest wheat-free vegan cake – I knew if offered the position I could comfortably accept.
And, here I am. Several months after becoming a Co-op member, I learned of the opportunity to possibly run to become a board member and I was thrilled. I believed it was a great way to be apart of my community and share my perspective. When a position opened mid-year I was happy to accept the invitation to join the board. As a new board member, I am still learning the ropes. I listen more than I speak but chime in when I deem necessary. It has been my pleasure and honor to serve you. I look forward to continuing my contribution.
Esther Thomas is a Middlebury Natural Foods Co-op Board Member