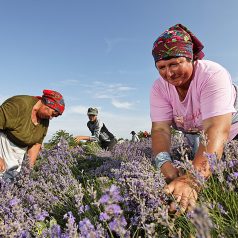 Looking to give your skin and body care routine a Spring makeover? We're shining our Member Deals Spotlight on Weleda this week and all of their natural body care products are 20% off for member-owners from May 3rd – 9th. Read on to learn more about this company that has been providing all-natural personal care products for nearly a century!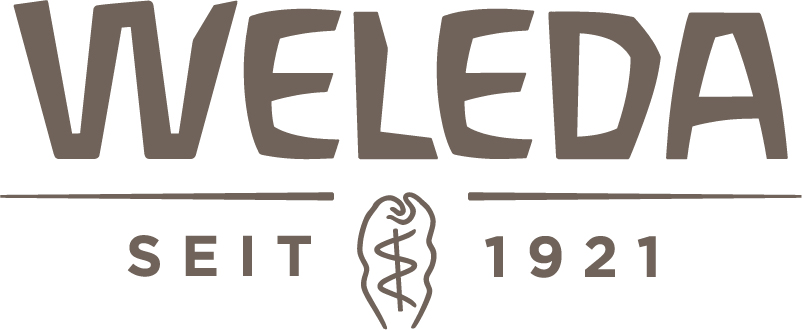 Heritage
What started in 1921 as a pharmaceutical laboratory, with its own plant garden, is today a world-leading manufacturer of certified natural by NATRUE personal care. Founder, Dr. Rudolf Steiner along with Dr. Ita Wegman and a team of scientists created the first synergistic products orchestrated to reconnect the body with its natural rhythms. For the most active ingredients, they planted the first biodynamic gardens with farming, seed production, and landscape maintenance following the rhythms of nature and the earth. They began delivering glowing, healthy-looking skin and wellbeing in Switzerland, then Germany and eventually North America.
Today, Weleda has partnerships and offices around the globe and, despite their success, they remain a people-and-planet over profits brand. They still cultivate their own biodynamic gardens and work in fair trade agreements with small farmers and gardeners to source the best raw materials. They still strive to make the best non-toxic, cruelty-free, paraben-free, GMO-free, phthalates-free and synthetic fragrance-free products available in the marketplace.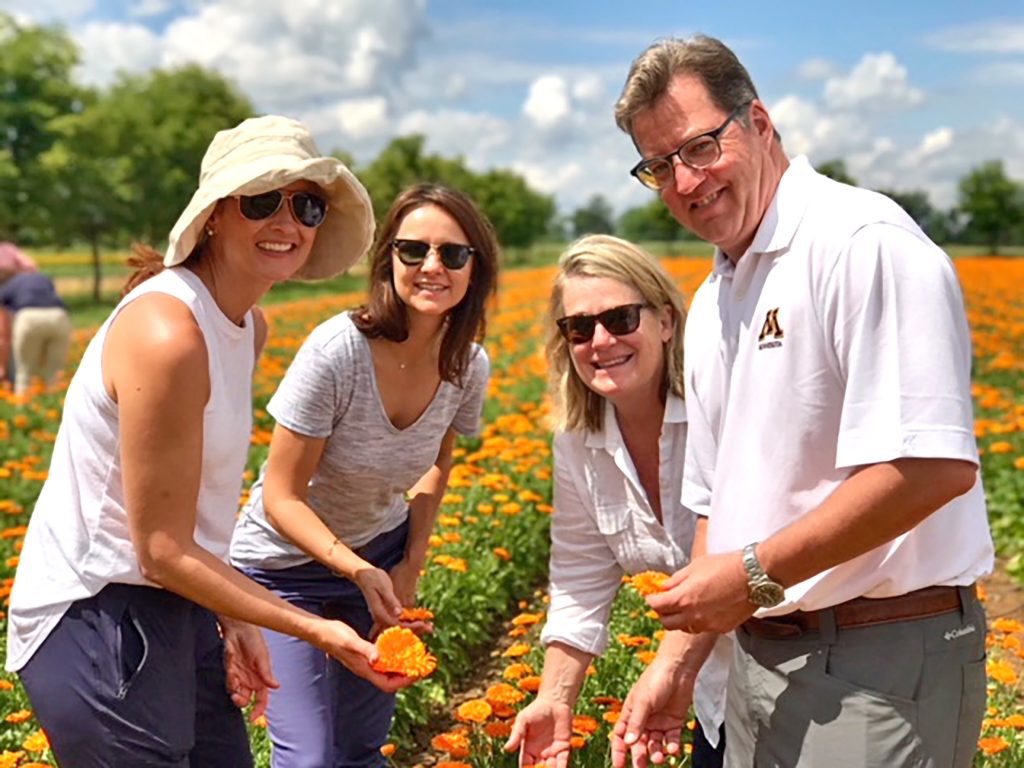 Values
At Weleda, they see beauty in the soil, flowers, plants and the fair-trade partnerships they build that honor the human spirit and respect the natural world. Their purpose is to cultivate beauty. They are committed to supporting your overall wellbeing and beauty, and that of every living being. They strive for each of us to be empowered to cultivate beauty in the world, for ourselves, for our children and the future of our planet. Here are their 7 fundamental principles:
Fair Treatment – Since 1921, Weleda proved that transparency and honest communication works with customers, partners, and suppliers. Our integrity is our foundation worldwide. We are committed to fair trade agreements with our farmers, gardeners, and other suppliers. The result is lasting, reliable relationships with everyone we touch.
Employees as Partners – We have deep gratitude for the people who work for us at every level. Weleda employees own their roles. Their hands-on experience gives them insight into decision-making, operating processes and structures as well as innovation and business advances.
Integrity and Quality – The raw plant, flower, and fruit materials for Weleda products are carefully cultivated and harvested in order to preserve their full effects. Our holistic products are cruelty-free in accordance with NATRUE standards, non-toxic, paraben-free, synthetic fragrance-free, SLS-free, and GMO-free. We believe the Earth is a living organism, as connected to the cosmos as it is to us. Our philosophy, rooted in anthroposophy, honors human beings and nature. That reverence drives us to create the highest quality products possible. Our mission is to give everyone the experience of extraordinary well-being.
Science and Spirit meet in our Research and Development – For Weleda, the human family is the center of our work. Integrating science and philosophy, we research and develop innovative, groundbreaking products and beneficial approaches.
Sustainability – The earth's resources are limited. Our planet requires protection, for humans, nature and all living beings. Our responsibility is serious. We set demanding environmental standards. To us, sustainability means protecting the environment, biodiversity and the lives of our farmers and gardeners and their families, as well as conserving natural resources.
Ethical and Value-Creating Business Practices – Since our founding, we dedicated ourselves to human development, restoration of health, need for physical well-being and a balanced way of life. This vision determines Weleda's business orientation and is the guiding light and driving force of all our actions. In every encounter, Weleda participates in cultural initiatives that empower people from our customers to our suppliers and investors.
 Cultural Diversity – The Weleda Group embraces cultural and racial diversity as inspiring, powerful and necessary to our evolution. Historically, Weleda grew from separate entrepreneurial initiatives unifying into a corporate group. Today, our reach spreads around the world but our ethical and quality standards, strategies and policies are binding for the entire Weleda Group.
Visit their webpage to learn more about their story, their standards, their products, and their commitment to quality.