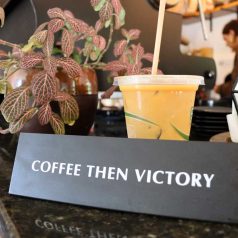 Great coffee shops offer more than a good cup of joe; they provide a pleasant sensory experience for their patrons. It's hard to deny the allure of the aroma and energy emanating from a great cafe. Whether you're looking for a relaxing space to pull a caffeine-fueled remote work session or you're seeking an inviting atmosphere to meet up with friends over a great cup of locally-roasted coffee, we invite you to check out Royal Oak Coffee! We're thrilled to have Royal Oak as part of our Co-op Connection lineup, offering responsibly sourced, high-quality artisan coffee in a welcoming atmosphere along with a sweet 10% discount for card-carrying Co-op Member-Owners. Read on to learn more about this vibrant local business named to the list of the nation's best coffee shops by Food and Wine Magazine, and the family that brings it to life: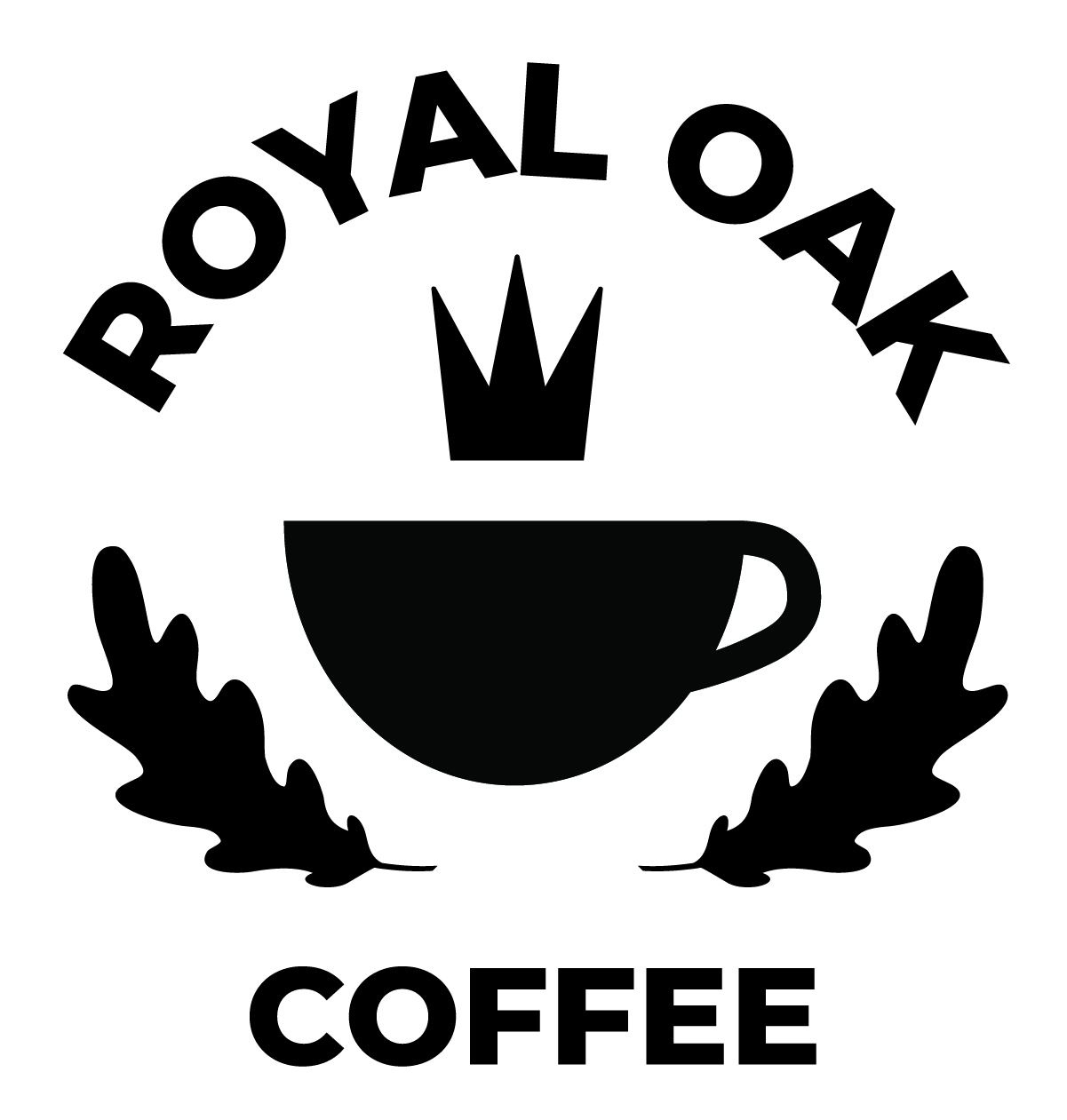 Armed with 20 years of combined experience in the coffee industry, Matthew and Alessandra Delia-Lobo (known as Matt and Aless to their regulars) opened the doors to Royal Oak Coffee on Middlebury's Seymour Street in May of 2019. The couple met in a Connecticut coffee shop back in 2011, so it only seems fitting that their lives together since then have revolved around a shared passion for coffee.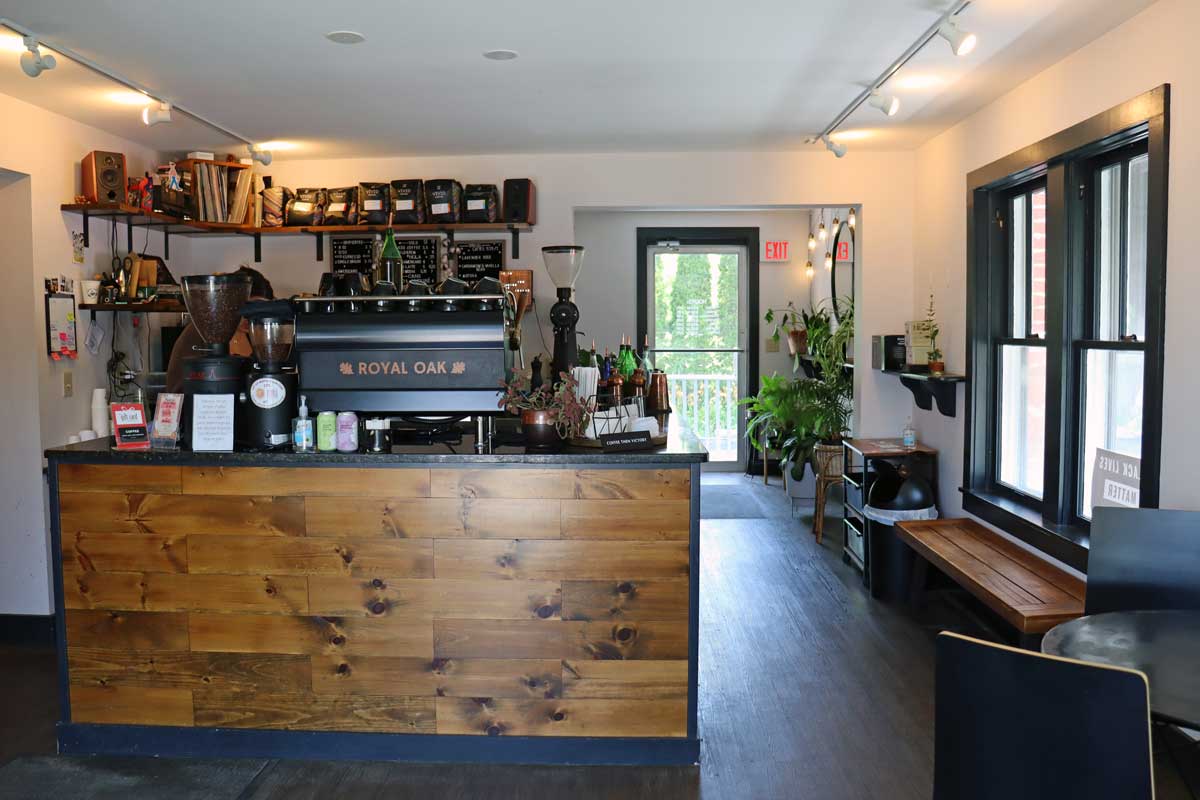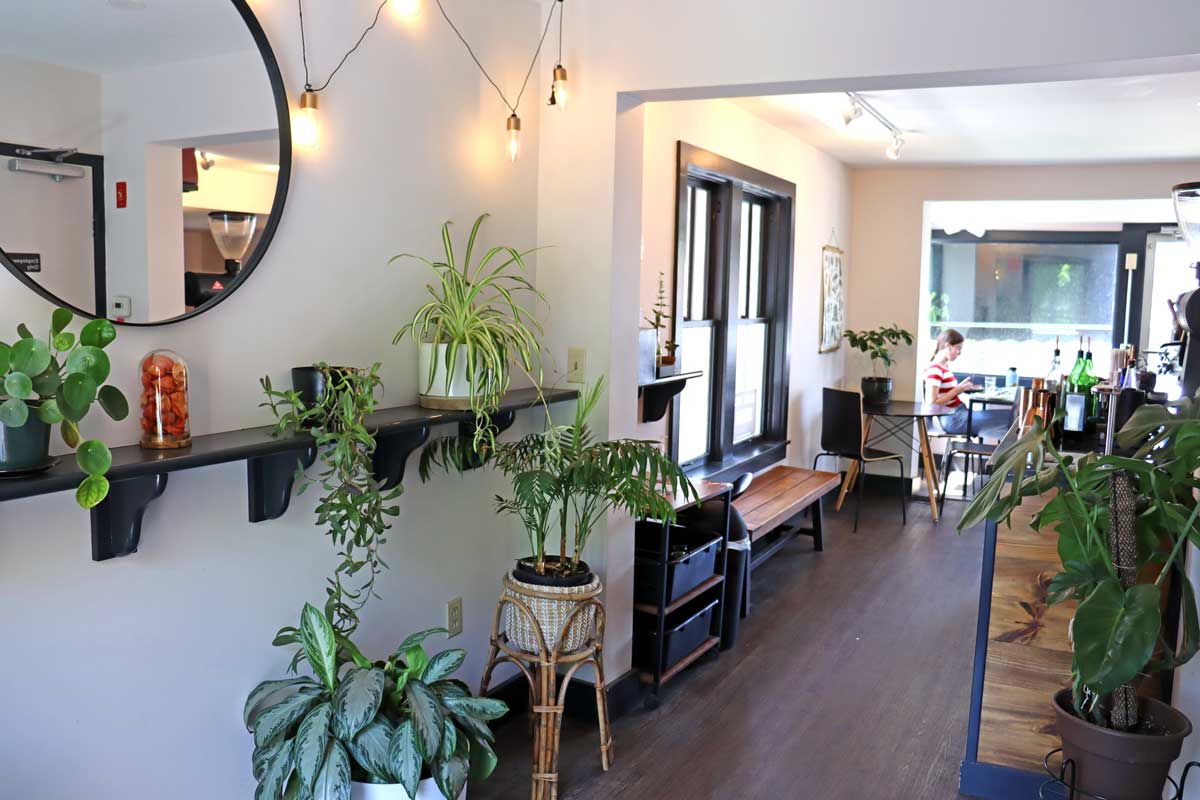 Despite having traveled the world exploring coffee and cafe culture from Boston to Italy to Sweeden and the UK, the couple (thankfully) chose unlikely Middlebury as the home for their shop. Why Middlebury? The couple shares that over the course of six years visiting Matt's mother, who lives here in Vermont's shire town, they fell in love with the town, the pace, the gorgeous landscape, the kind people, and the sense of community. They decided it would be a great spot to settle, open up shop, and eventually start a family.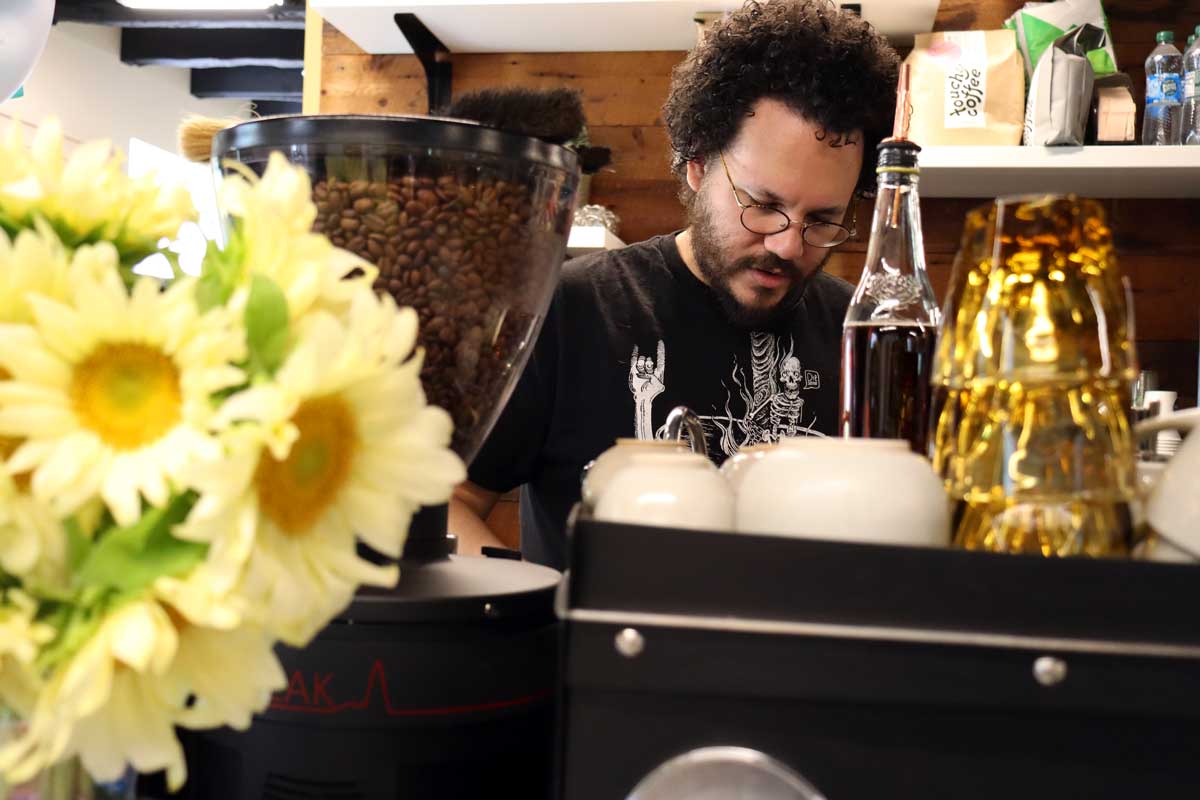 At Royal Oak, Matt and Aless exclusively feature beans roasted in Winooski, VT, by Vivid Coffee Roasters. The couple prioritizes supply chain transparency and equity. They feel that the agricultural roots and vibrant local food scene in Addison County foster a community that understands the importance of supporting specific farmers and sustainable methods of production.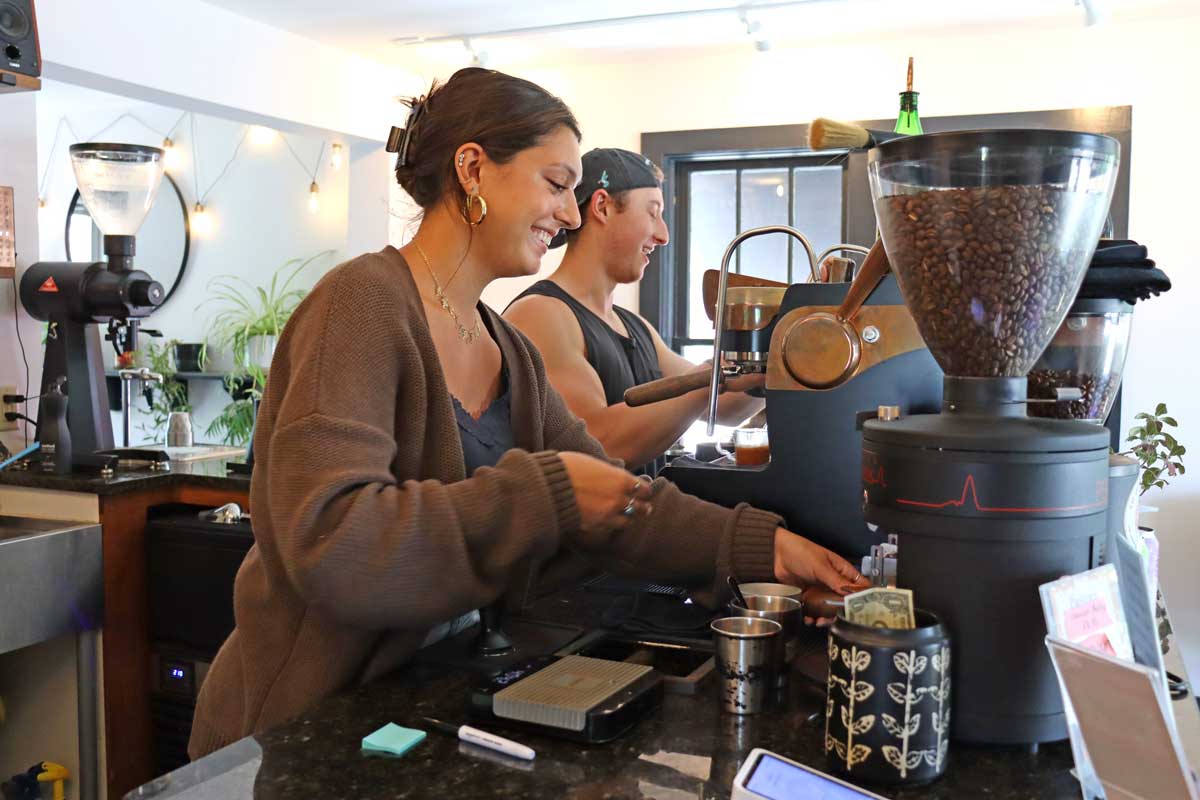 Their cafe is artfully curated to create the kind of welcoming, unpretentious vibe that they feel is more in keeping with the rural Vermont scene. When the business initially launched, Matt and Aless were a team of two, handling all aspects of the business and serving each cup of coffee with a conversation and a smile. This gave them the opportunity to introduce themselves to the community and get to know their patrons. As the business and their own family grew, they recognized the need to hire a small team to support cafe operations, but they remain heavily involved with all aspects of the business. As for the name of their cafe, Aless shares that the Royal Oak moniker was a nod to her late father's business — a reference to the tree where Charles II of England hid during a battle.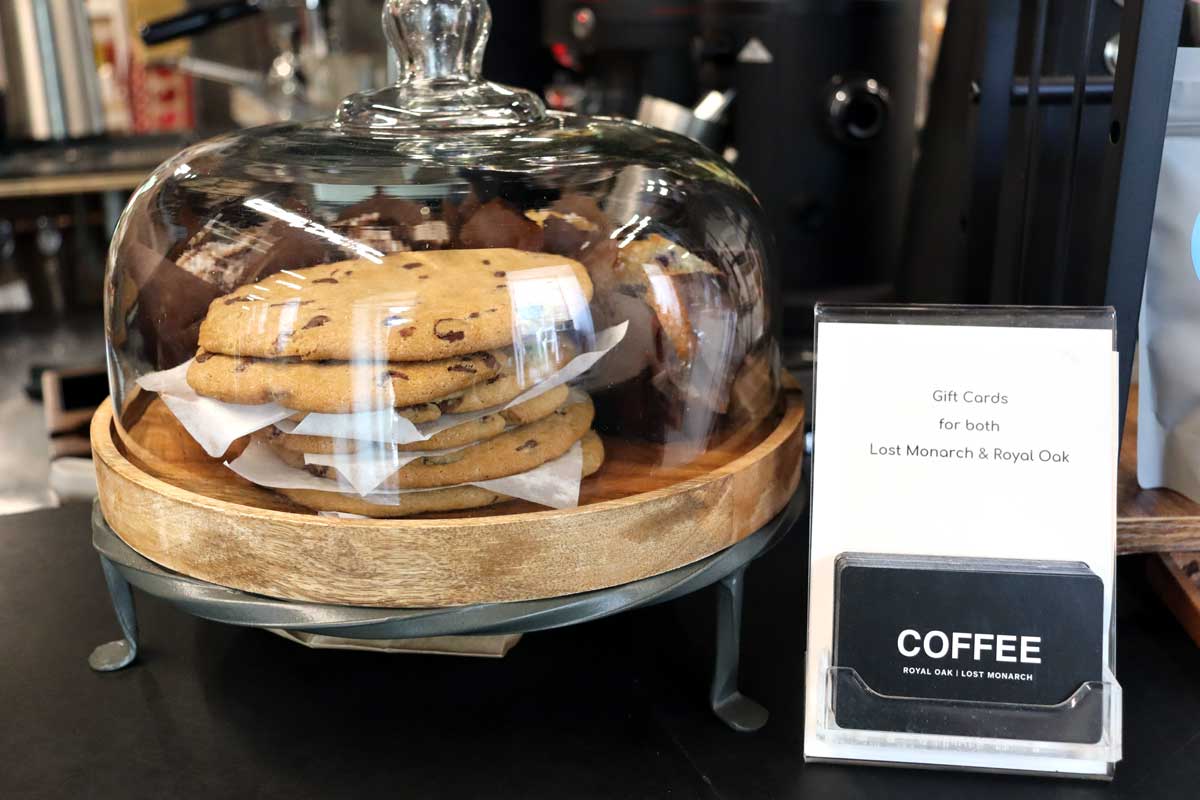 According to Aless, "our whole shtick is to do things intentionally, consider everything and be nice. That's it. We want people to feel like they're welcome, that their order isn't wrong or bad because they want decaf or something with sugar in it." And clearly, they're onto something. Despite the challenges of opening a new business in the midst of a pandemic, Matt and Aless have managed to keep their community blissfully caffeinated and elevate the coffee conversation along the way. We're grateful that they're here and thrilled to have them in the Co-op Connection lineup!