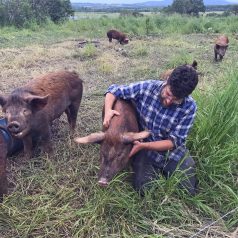 Have you ever met someone so passionate about what they do that their enthusiasm is nearly palpable? Alessandra Reillini of Agricola Farm is just that someone and we're excited to shine our Member Deals Spotlight on her farm this week. All Agricola Farm meats are 20% off for member-owners from December 26th – 31st, so it's a great time to stock up the freezer. Read on to learn more about this ecologically-focused farm raising animals in the lush pastures of Panton, VT and the passionate Italian farmers that bring it to life: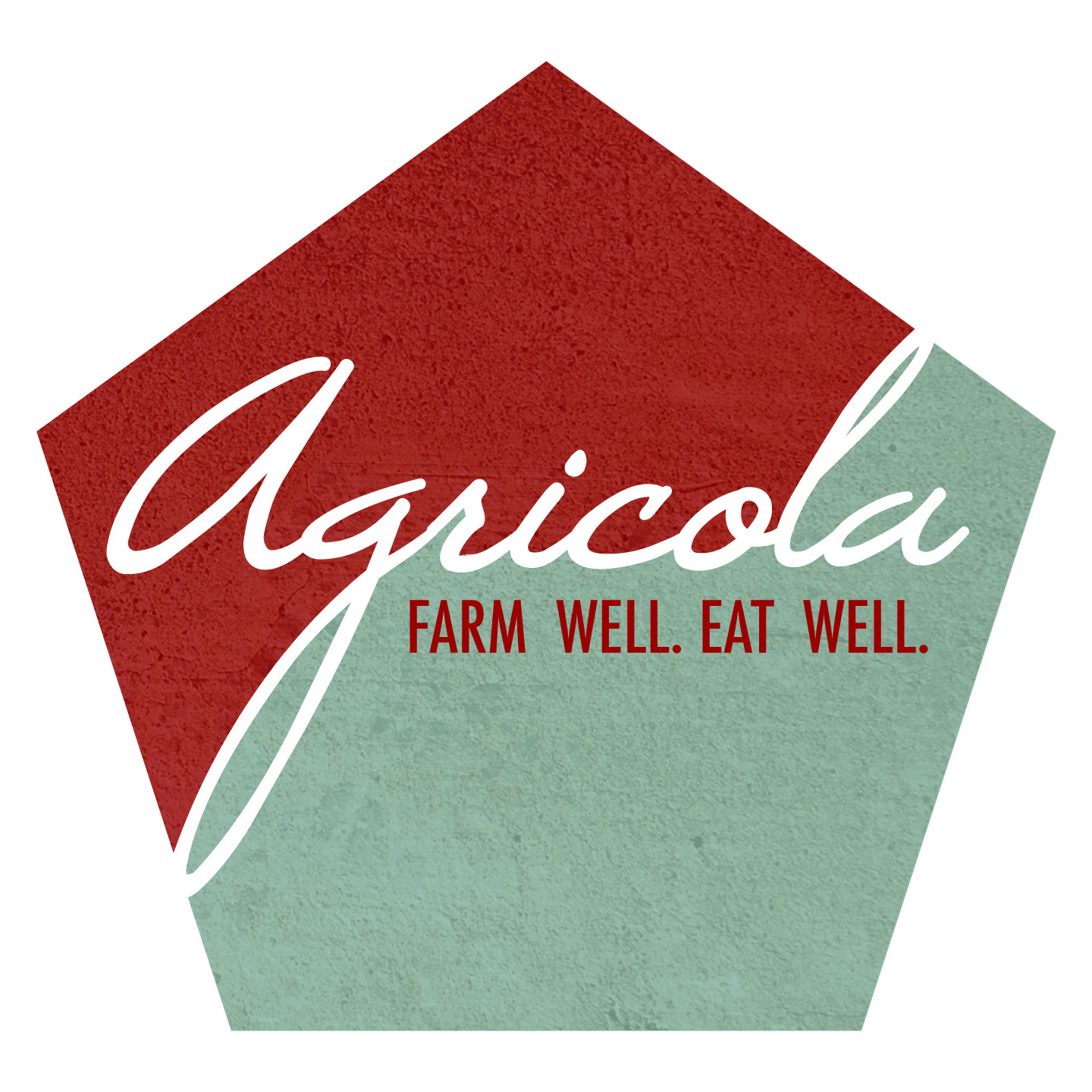 About the Farmers
Agricola is a small diversified Italian farm in Panton, VT run by Alessandra (Ale) and Stefano (Steu). They, along with their small crew, are the farmers, the butchers, the vendors, and the chefs. Ale originally founded the farm in 2007 with three pigs, four sheep, and big dreams. After earning a Ph.D. in Psychology from Yale School of Medicine, she was lured to the Green Mountain State to UVM where she continues to serve as a Professor of Clinical Psychology when she's not hard at work on the farm. Stefano is an Agronomist and has a Masters in Agricultural Science from the University of Turin, in Italy. They share a love of good food, good company, an intense work ethic, and a strong commitment to environmental stewardship.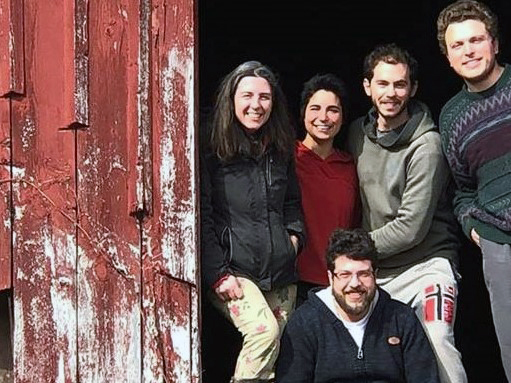 They specialize in raising and preparing gourmet meats and are particularly well known for their pasture-raised pork. On their farm, you'll also find Icelandic sheep and heritage breed chickens, for both eggs and meat, along with apiaries for farm-fresh honey. In 2019 they also began raising ducks and geese and they grow many Italian varieties of vegetables and herbs, which you can sample if you're lucky enough to attend one of their famous farm dinners, or you happen to visit their lovely farmstand during the summer months. At the farmstand, you'll also find unique seasonal treats including fresh-baked bread, handmade Italian pasta, wildcrafted herbal teas, and artisanal soaps made with their pork lard, along with a stunning array of their fresh and cured meats.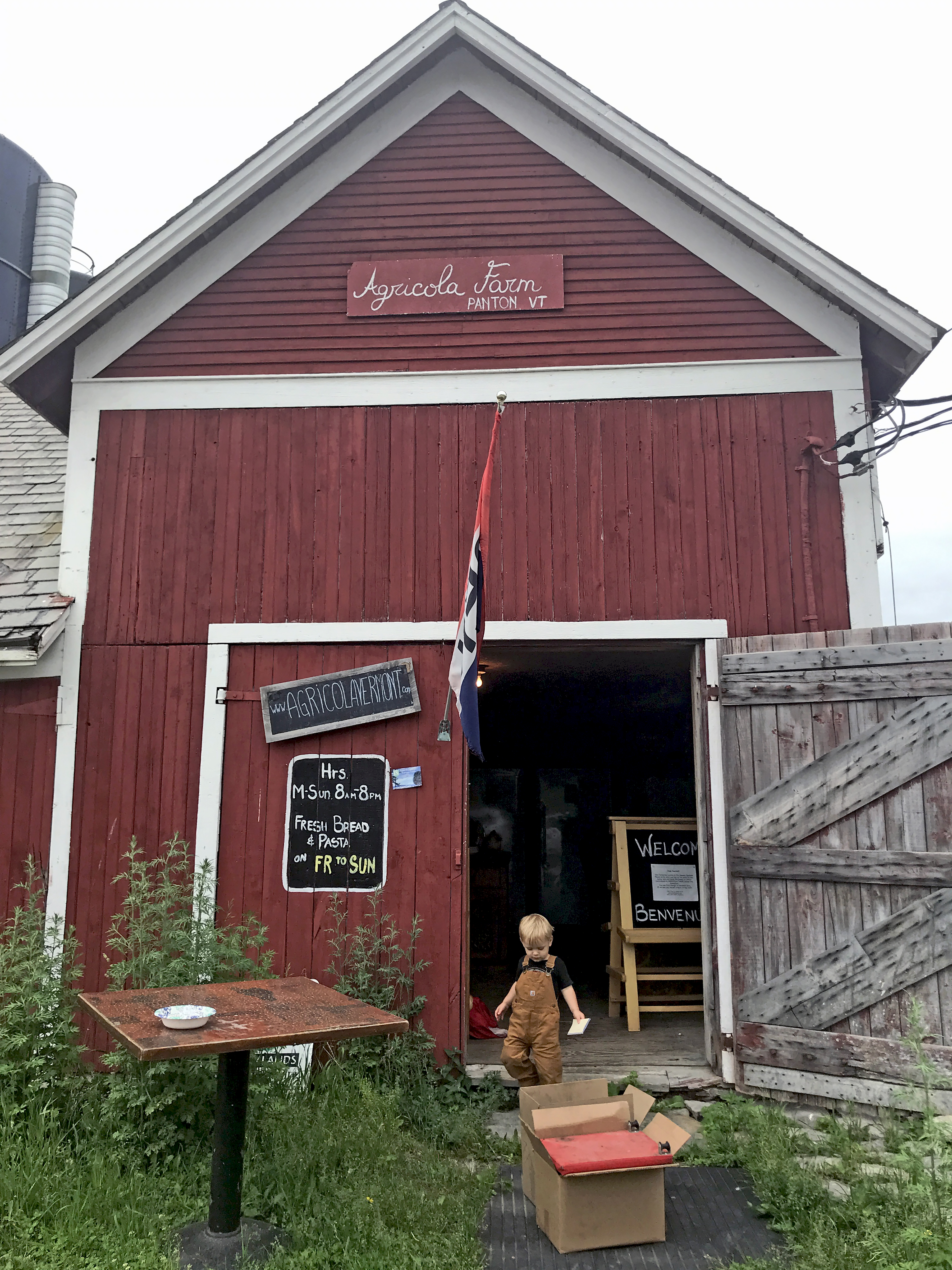 The Italian Way
Ale, Steu, and the rest of their "Farmily" are committed to raising livestock the traditional Italian Way. What does this mean?
The diet they choose to offer their animals promotes more natural growth. They use less sugar (no corn or whey) and fewer proteins (no soy) than the average pig diet. They also select non-GMO feed and avoid feed that speeds the oxidation process of the meat, such as brassicas and soy. Thanks to their diet and genetics, their pigs are predisposed to grow slower, reaching butchering weight at 14+ months, as compared to the usual 6 months for conventionally raised pigs. Why is this important? Muscles that grow slower are more flavorful. Many chefs describe Agricola Farm's pork as complex and naturally flavored.
The animals can best express their pigness in pastures. Agricola Farm's pigs are rotationally-grazed, moving to a new paddock bi-weekly, which allows them to graze the land naturally rich in grasses, legumes, parsnip roots, Jersualem artichokes, fruits, and hickory nuts. Running, digging, and grazing is a great exercise that keeps the pigs happy, entertained, and improves the flavor of the meat. According to Ale, "there is an unexplainable satisfaction in seeing pigs harvesting their own food straight from the land." Ale and her farmily seed the pastures with grains, legumes, fruits, and vegetables that they know the pigs will enjoy and they take great satisfaction in watching the pigs forage and feast.
Agricola Farm processes their own meat following traditional Italian techniques for handling and cutting the meat. This allows them to celebrate their heritage while also maximizing the tenderness and flavor of their products.
In short, the Italian Way means healthier animals, a more natural and enjoyable way of life for the animals, greater fertility for the land, and higher quality meat for the consumer.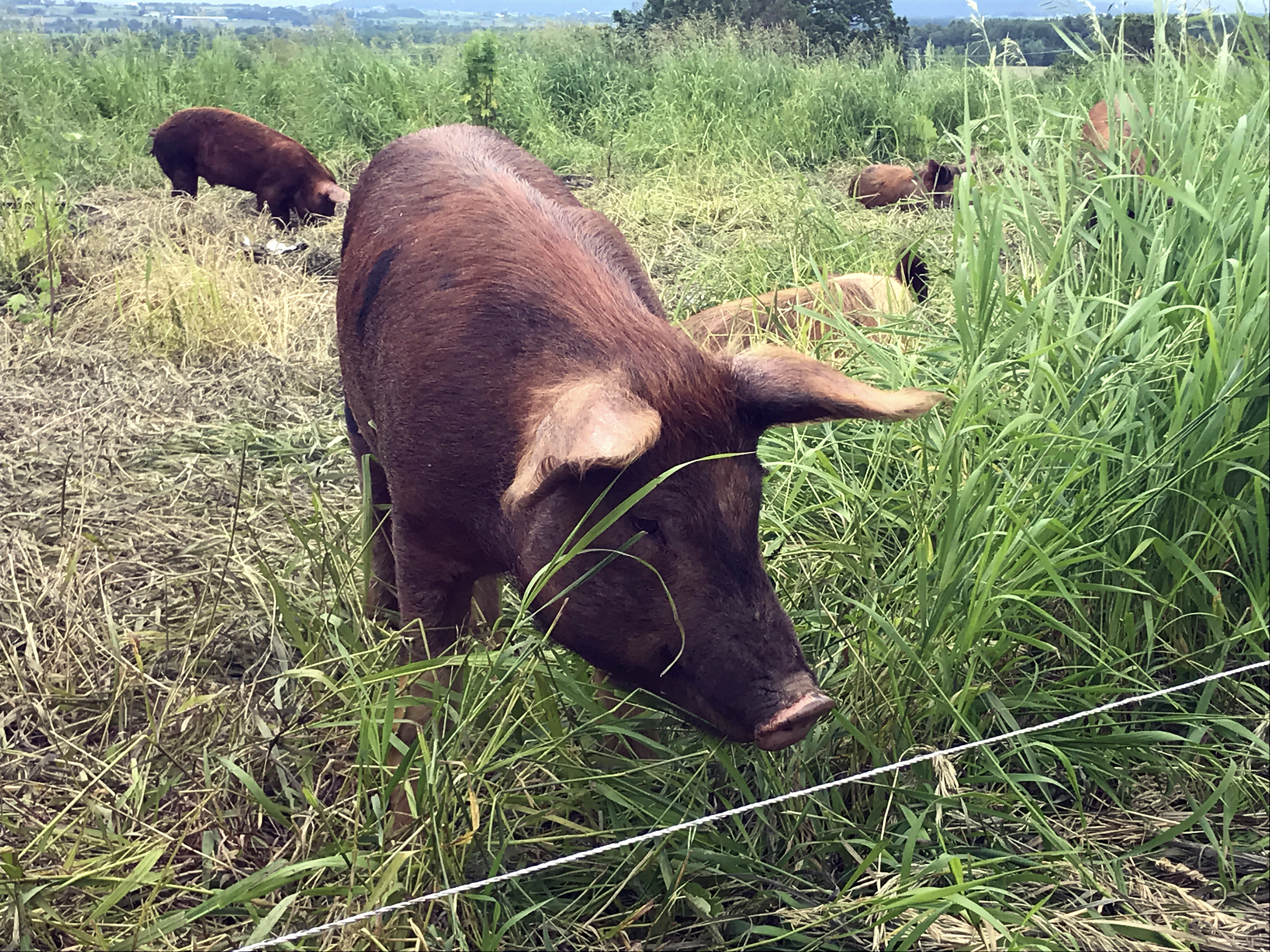 Looking Forward
Ale and her team have been hard at work rolling out an exciting new project — the opening of Agricola Meats in Middlebury! This meat processing facility will allow them the space, equipment, and flexibility to produce their own cured meat products, along with creating unique products for four other local farms. In her blog, Ale shares that, "the new facility allows us to produce a variety of cured meats such as prosciutto, coppa, pancetta, lonzino, and zillions of other products. We are so excited and ready for this shift! Our hearts also warm up because of the enthusiasm that we find for the project all around us: from the farmers that are happy to finally get a fair price for their livestock and create a unique quality product, from the shop owners that are proud to promote a product in which they believe, and from the people that buy the product and discover a delicious and nutritious way to promote responsible agriculture and be part of the green change that is happening at our farms. It has been a wild and happy ride to get this project going and we have countless people that helped us on the way. I feel so humbled that so many people have just offered their time and their expertise and many of them have done that without asking for a compensation, only because they believed in the importance of the project… the importance of supporting Vermont Farms, the importance of supporting a type of agriculture that helps our environment and the importance of creating a top product that can make Vermont proud."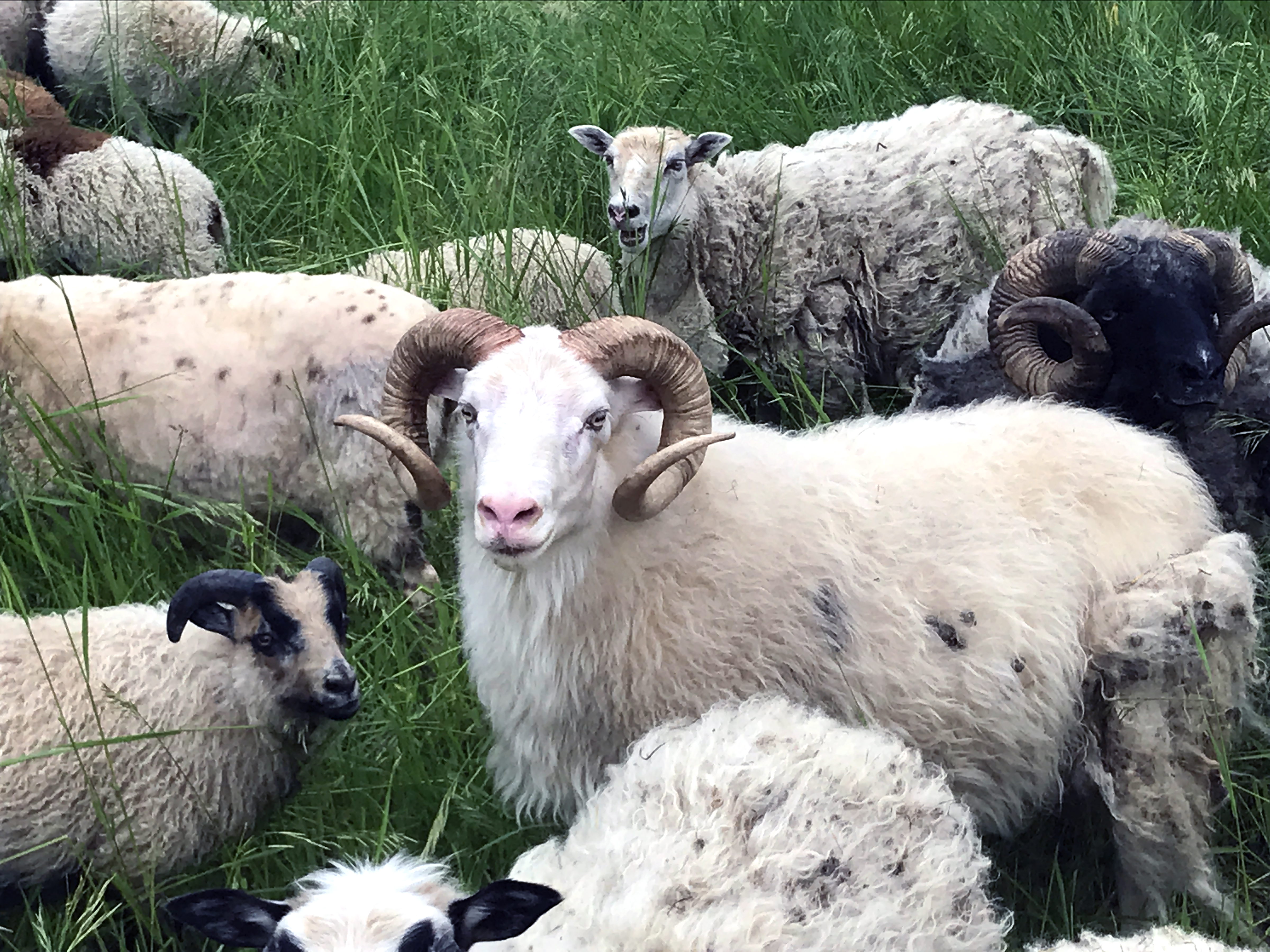 Here at the Co-op, we're grateful to work with farmers like Ale and Steu who are so dedicated to the craft of ecological farming and sustainable meat production. It's critical that we, as consumers, support farmers that prioritize animal welfare and environmental stewardship. Agricola Farm takes pride in their products and they're excited to become part of your family dinner table.