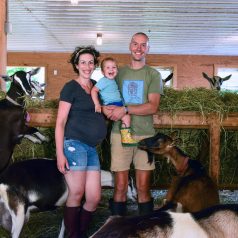 We're thrilled to shine our Member Deals Spotlight on one of the newest additions to our local cheese lineup – Barn First Creamery! All of their creamy, delicious, award-winning goat cheeses are 20% off for member-owners from December 24th – 30th, so it's a perfect time to pick up a special cheese or two to help ring in the New Year. Read on to learn more about the roots of this northern Vermont farm and the people (and goats!) who make the magic happen: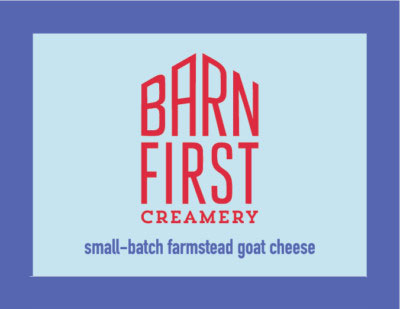 When Rebecca Velazquez and Merlin Backus decided to leave NYC for a more rural life, they had no idea of the adventure they were about to embark upon. In 2013, after a few years of searching for a spot to drop new roots, they made the decision to return to Merlin's hometown of Westfield, Vermont, where a parcel of land adjacent to Merlin's family home had become available. The property sale happened to include a barn… hence the name Barn First!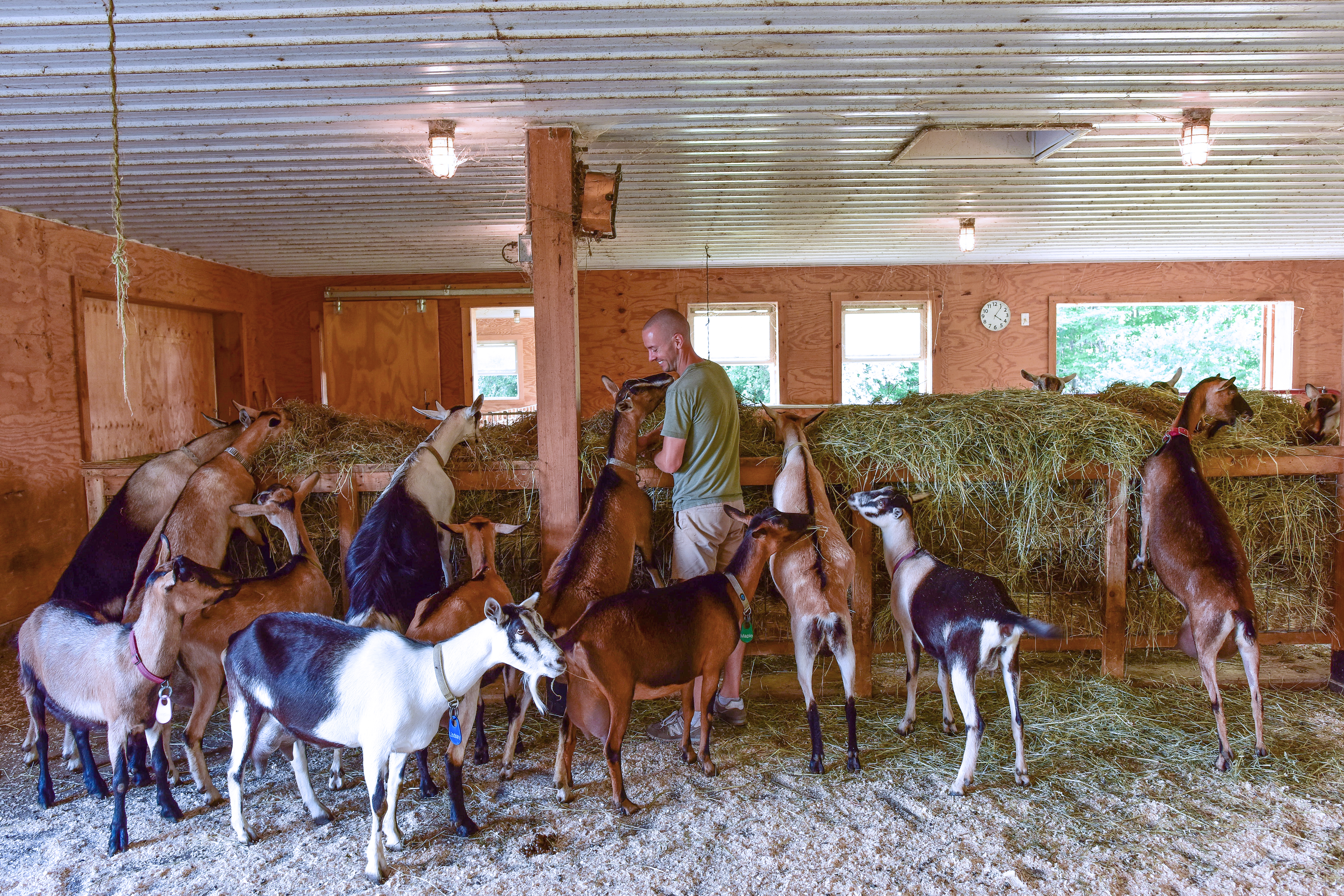 Once the couple settled in Westfield, Rebecca set out to find work. She had a deep love of cheese, so Merlin's father Dan thought it made perfect sense to connect her with fellow community member and award-winning goat cheesemaker Laini Fondiller of Lazy Lady Farm. Dan knew Laini well, as local connections tend to run deep in Vermont's Northeast Kingdom. In fact, before Laini started her own goat farm, she'd worked with Dan as a logger and hog castrator. So Rebecca went to work for Laini, learning the ropes of goat husbandry, land management, and cheese care. Though Rebecca regularly turns to Laini with goat health care issues, she is quick to stress that she never asked Laini for cheesemaking tips or recipes, wanting to respect the relationship between the two of them, and Laini's thirty-year legacy of goat cheese making.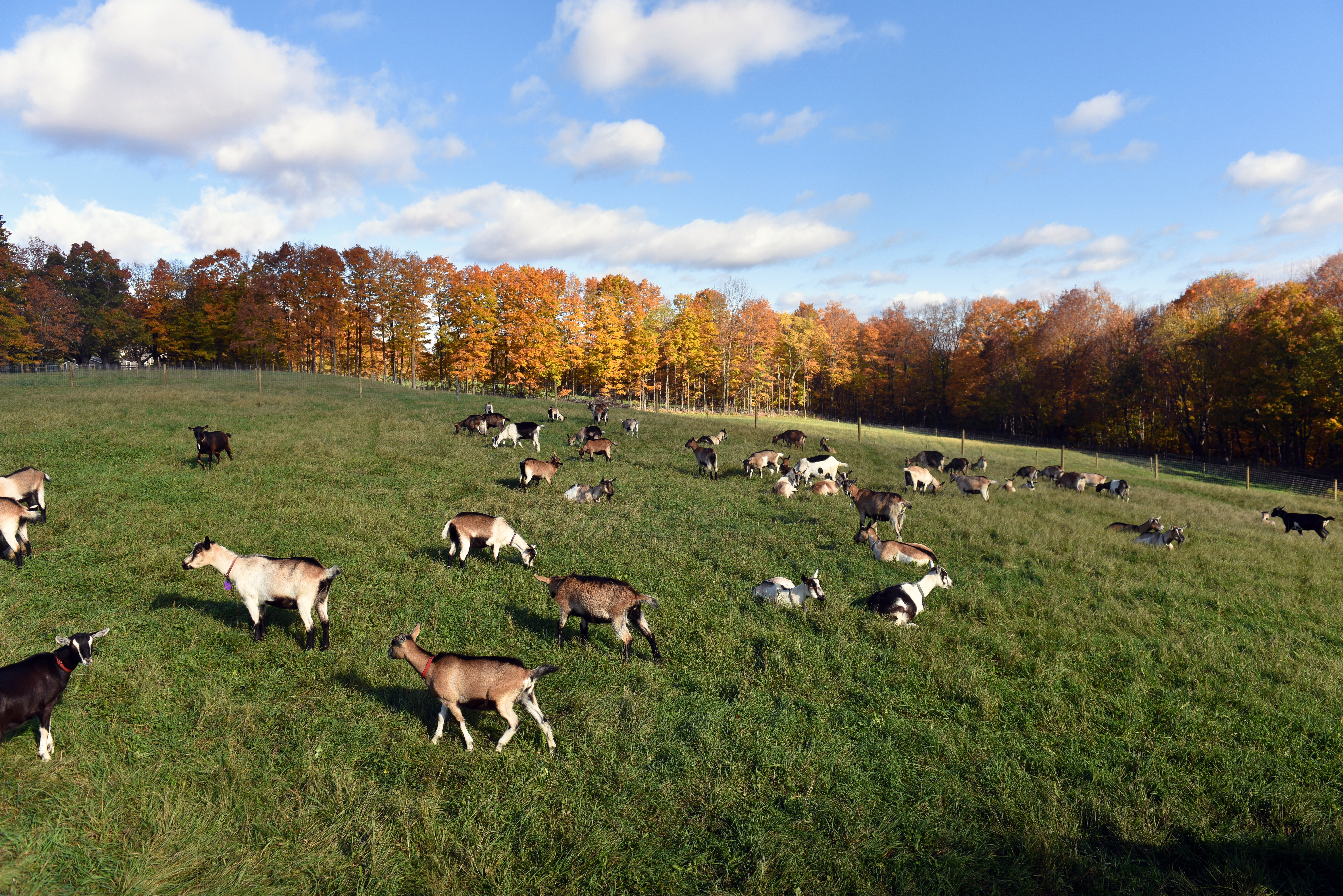 While Rebecca was working for Lazy Lady Farm, she and Merlin got to work building a barn of their own and bought two old goats from Laini to begin their own fledgling herd. They hand-milked seven goats from 2013-2016 before their barn, milking parlor, and cheese room were up and running. Eventually, they picked up a few more goats from another esteemed Vermont goat dairy – Twig Farm. The Barn First herd now consists of just under 50 does, milked to produce pasteurized bottled goat milk, as well as seven types of award-winning aged goat cheeses. All of the goats are pastured when the weather allows, and their milk tastes like the fields and woods of Westfield, Vermont. The goats are milked seasonally, with a resting period every winter when the animals get ready for kidding in March. In a recent NFCA Cave to Co-op feature on Barn First Creamery, the author points out that "Rebecca and Merlin might be Laini's protégées but they have their own distinct style, making cheeses that complement each other and can appear on a cheese board together." The poetic names for each of their cheeses come from the maiden names of Rebecca and Merlin's family trees.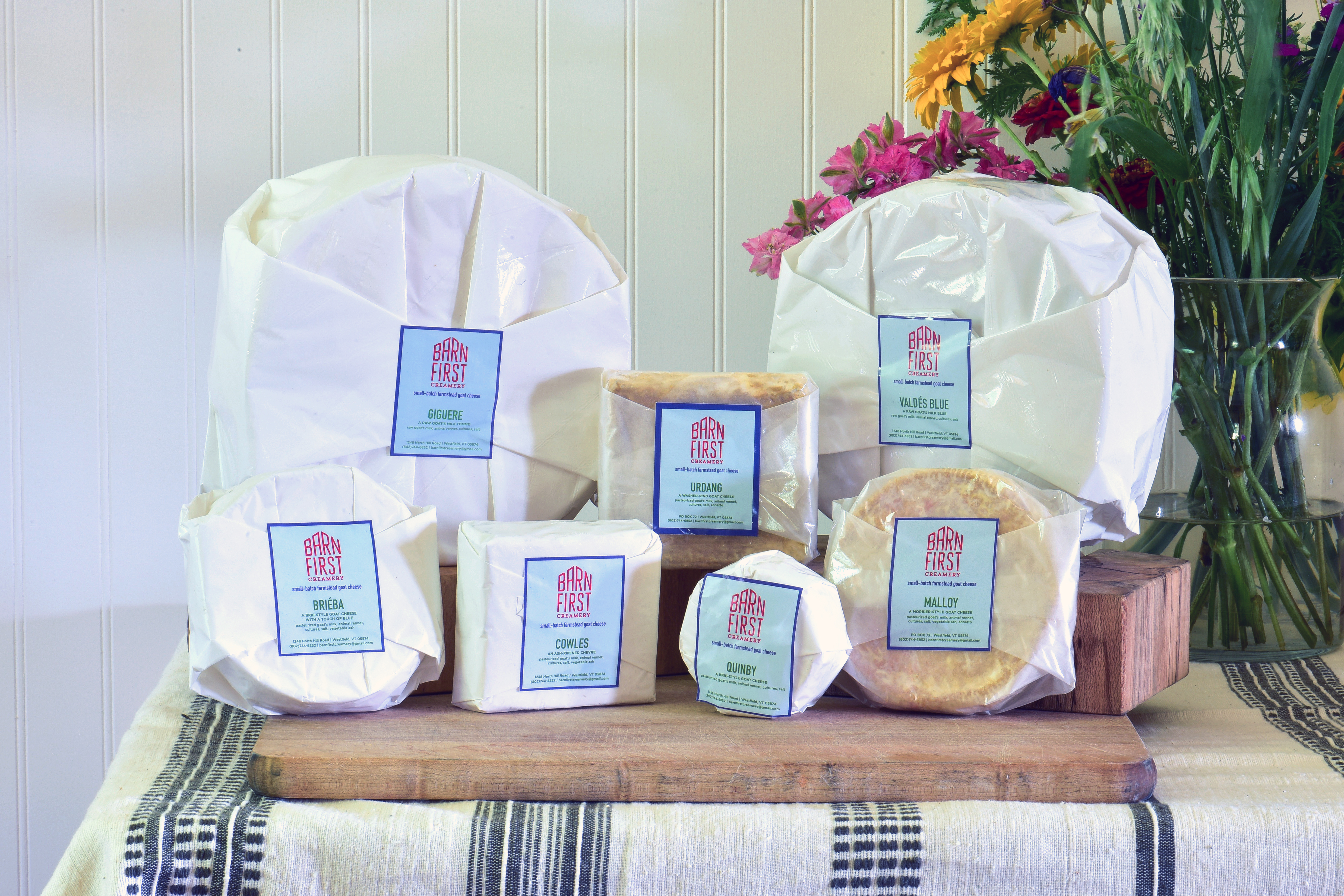 Here a the Co-op, you can find Barn First Creamery's bottled goat milk, along with four of their fantastic cheeses, including Breiba, Urdang, Quinby, and Malloy (the reigning 1st place champion at the prestigious American Cheese Society Awards!). Try them all and let us know your favorite!