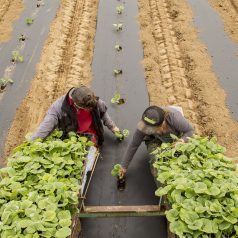 Spring is officially here and if you enjoy gardening, you're likely yearning to get your fingers into the soil as soon as Mother Nature allows. In the meantime, as you dream up your garden plans and place your seed orders, we invite you to check out the incredible variety of local, organic seeds offered by High Mowing Organic Seed Company of Wolcott, VT.
History
High Mowing Organic Seeds began in 1996 with just 28 varieties, many of which originated in founder Tom Stearns' backyard. Since then, the company has grown exponentially, and what started as a one-man operation is now a thriving business making available to home gardeners and commercial growers over 600 heirloom, open-pollinated, and hybrid varieties of vegetable, fruit, herb and flower seed. True to their roots, High Mowing Organic Seeds continues to grow many of the varieties they sell on their 40-acre farm, setting them apart from the majority of other seed companies. Seeds that are produced here in Vermont come with the added bonus of regional specificity, meaning that they are more attuned to life in our unique growing conditions. They have already established relationships with our soil, our pollinators, and our specific climate, making them more likely to thrive in your garden.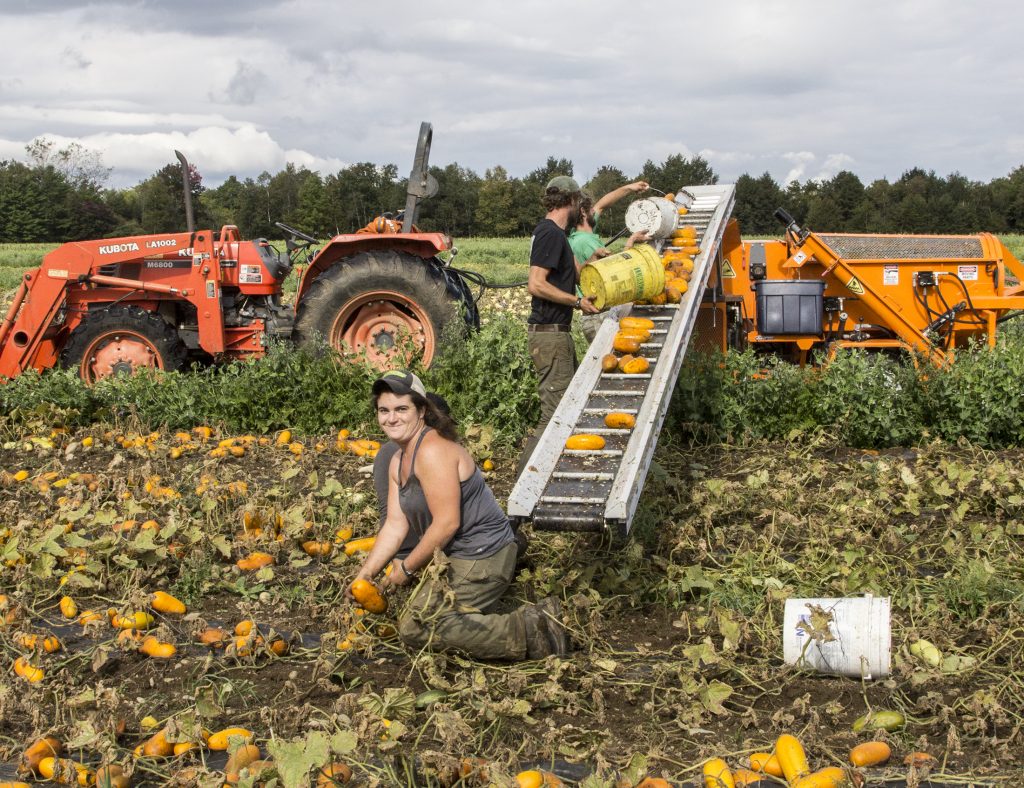 Philosophy
At High Mowing Organic Seeds, they believe in reimagining what our world can be like. They believe in a deeper understanding of how rebuilt food systems can support health on all levels – healthy environments, healthy economies, healthy communities, and healthy bodies. They believe in a hopeful and inspired view of the future based on better stewardship for our planet. Every day that they're in business, they are growing; working to provide an essential component in the rebuilding of our healthy food systems: the seeds.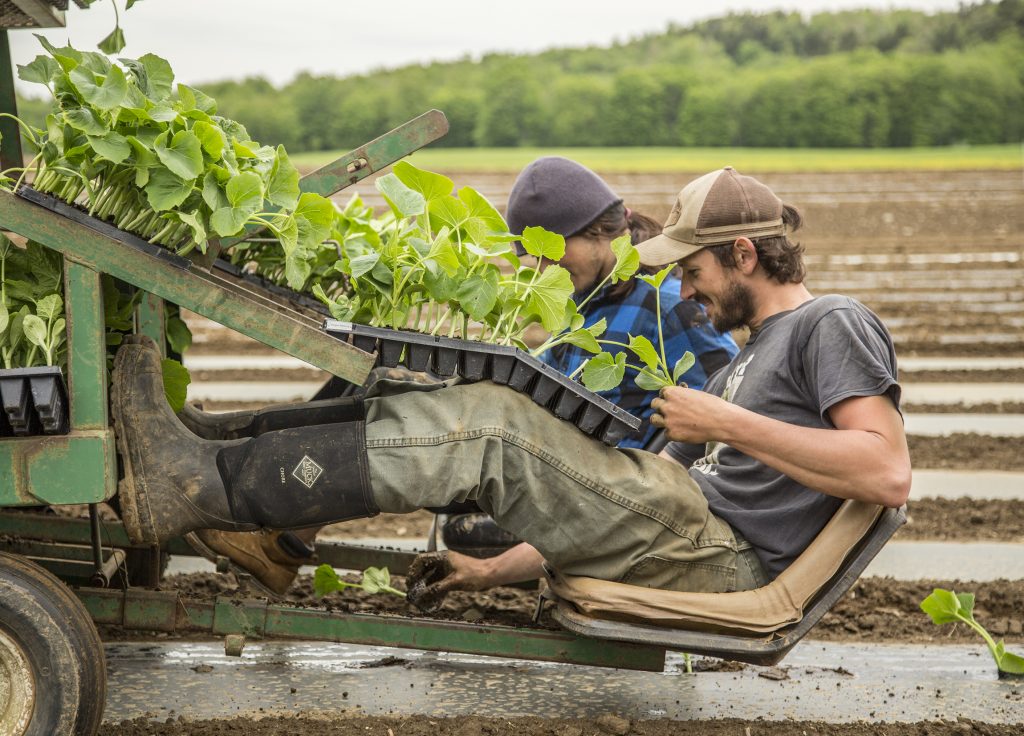 The Safe Seed Pledge
The Safe Seed Pledge was created in 1999 when High Mowing Organic Seeds guided a coalition of 9 other seed companies in drafting a statement about the signers' stance on genetic engineering. To date, the Pledge has been signed by over 370 seed companies worldwide. In signing the Safe Seed Pledge they affirm their commitment to non-GMO (genetically modified organism) seed. They feel that the regulatory framework for the introduction of genetically modified crop varieties is flawed and that GMO seeds themselves present a threat to plants' genetic diversity through their ability to pollinate non-GMO plants. The pledge reads as follows:
"Agriculture and seeds provide the basis upon which our lives depend. We must protect this foundation as a safe and genetically stable source for future generations. For the benefit of all farmers, gardeners and consumers who want an alternative, we pledge that we do not knowingly buy or sell genetically engineered seeds or plants. The mechanical transfer of genetic material outside of natural reproductive methods and between genera, families or kingdoms poses great biological risks, as well as economic, political and cultural threats. We feel that genetically engineered varieties have been insufficiently tested prior to public release. More research and testing is necessary to further assess the potential risks of genetically engineered seeds. Further, we wish to support agricultural progress that leads to healthier soils, genetically diverse agricultural ecosystems and ultimately healthy people and communities."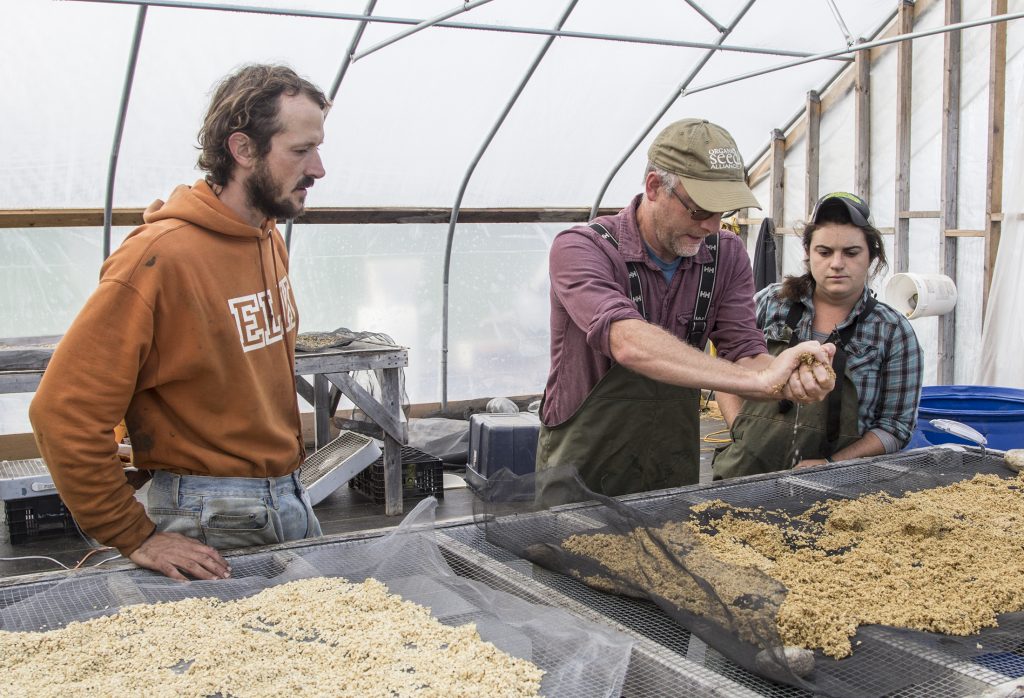 When asked what it is about seeds that makes him so passionate, Stearns replies, "I see seeds as one of the best educational tools. For me, I've seen myself as an educator more than anything else. I see my work focusing on helping people rebuild their local food systems. Seeds are an important, yet easy, tool to recognize the importance of these systems, and seeds are one of the mediums by which this message can be conveyed".
Click here to check out their 2018 catalog!