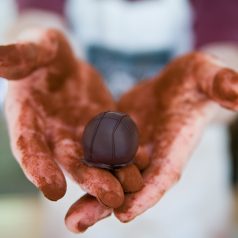 We're shining a bright Member Deals Spotlight on Farmhouse Chocolates this week! Member-owners can enjoy a 20% discount on all of the delightfully decadent treats from this local Bristol-based chocolatier from March 30th – April 5th! Read on to learn more about the local couple who brings these swoon-worthy chocolates to our Co-op shelves and their deep commitment to ethical sourcing: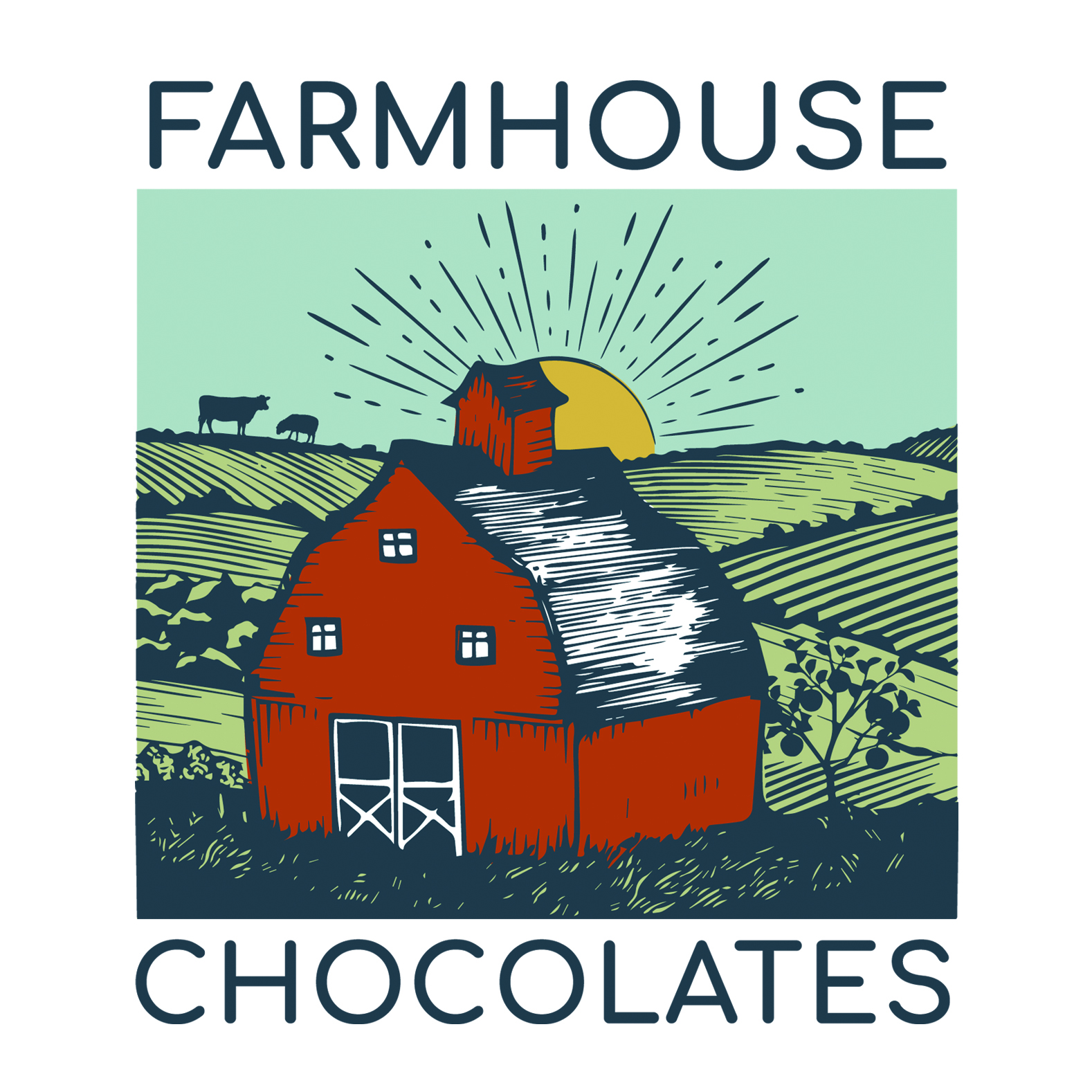 Having grown up in a dairy-farming family here in Vermont, co-owner and head chocolatier Erlé LaBounty is described on the Farmhouse Chocolates website as always being more concerned with lunchtime than recess, so it's no small wonder that he gravitated toward the world of fine food. He's been crafting delicately balanced, old-world chocolate confections since the tender age of 16! No stranger to epicurean adventures in her own right, his partner and co-owner Eliza LaRocca came to Vermont in 2010 after spending time in Florence, Italy's specialty food market, Il Mercato Centrale, and leading food and wine tours in Italy, France, and Vermont.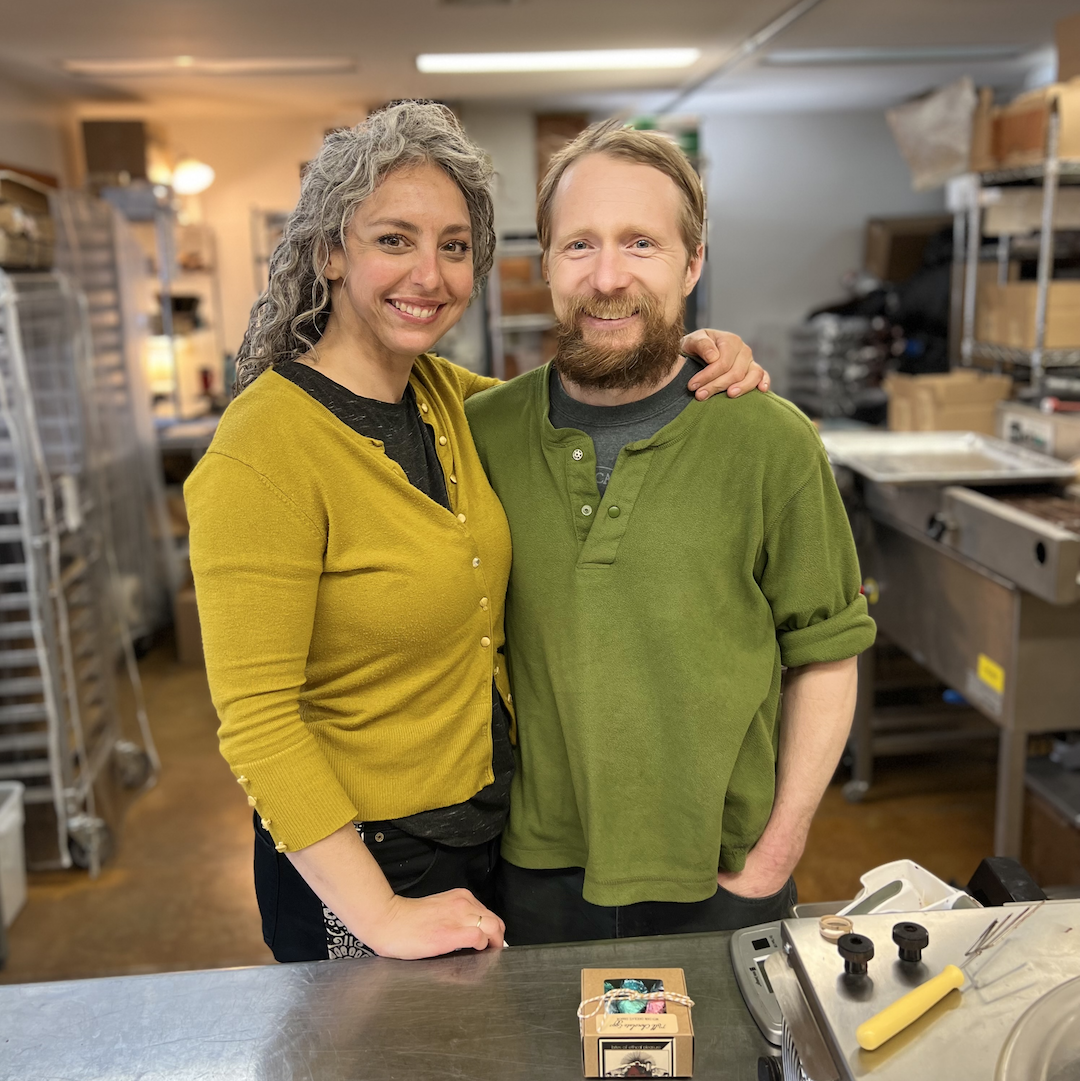 Since meeting, the couple has been hard at work hand-crafting chocolates while building a business and a life together. The business has evolved over the years, having started with a focus on hand-rolled truffles, then expanding to include chocolate-covered, burnt-butter salted caramels, and six different varieties of chocolate bars. While the product lineup has evolved, one thing that has remained constant from the onset was their commitment to procuring high-quality, ethically-sourced ingredients. All Farmhouse Chocolates are crafted with certified organic, fair trade, soy-free 70% and 85% chocolates. The majority of their remaining ingredients are certified organic, and the few that are not are thoroughly vetted and certified non-GMO, as well as being soy- and corn syrup-free; and sourced locally as often as possible.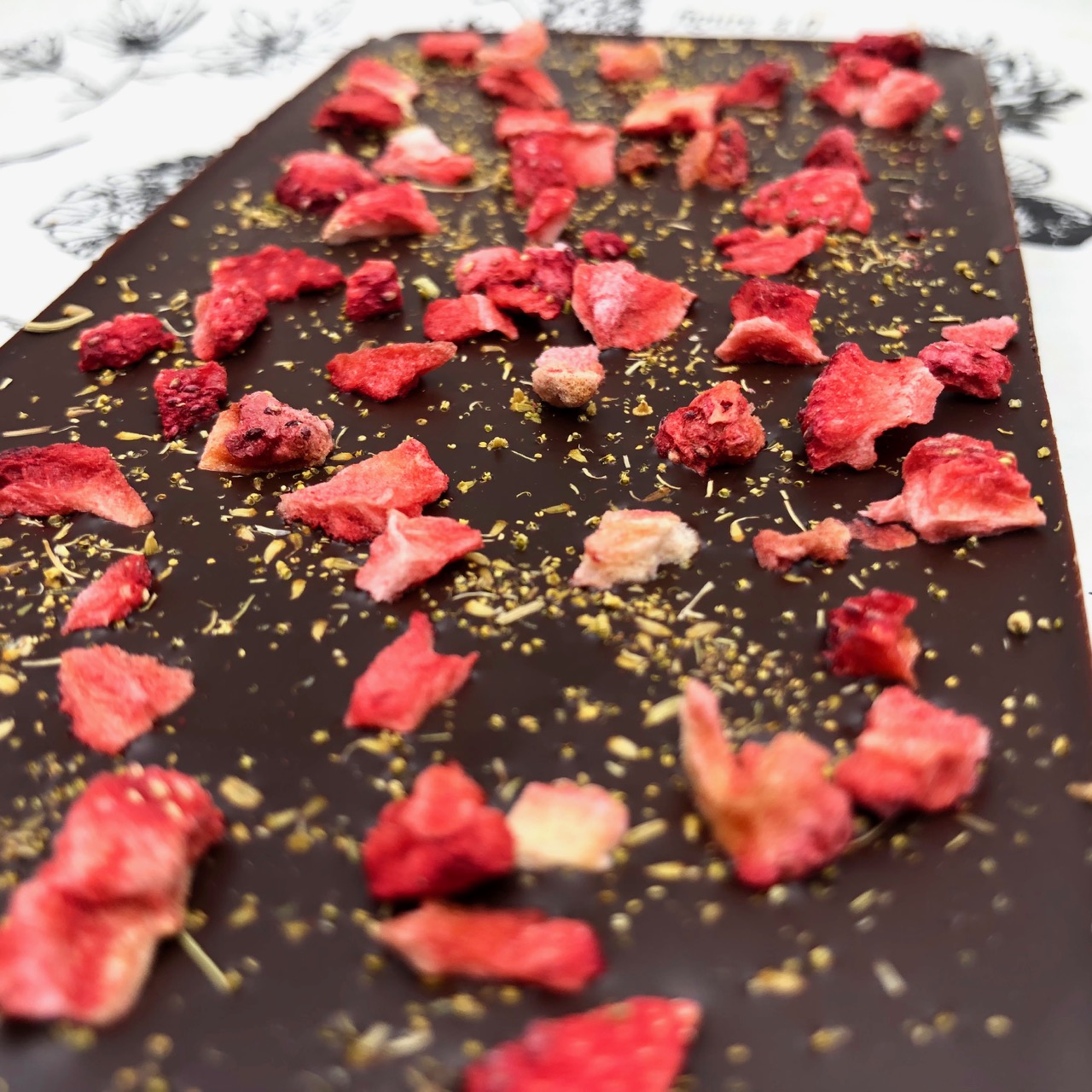 Moreover, while co-packing (choosing to have products packaged at another, larger facility not owned or operated by the company) is something of a food industry standard, Farmhouse Chocolates proudly produces everything in-house in their Bristol, VT facility.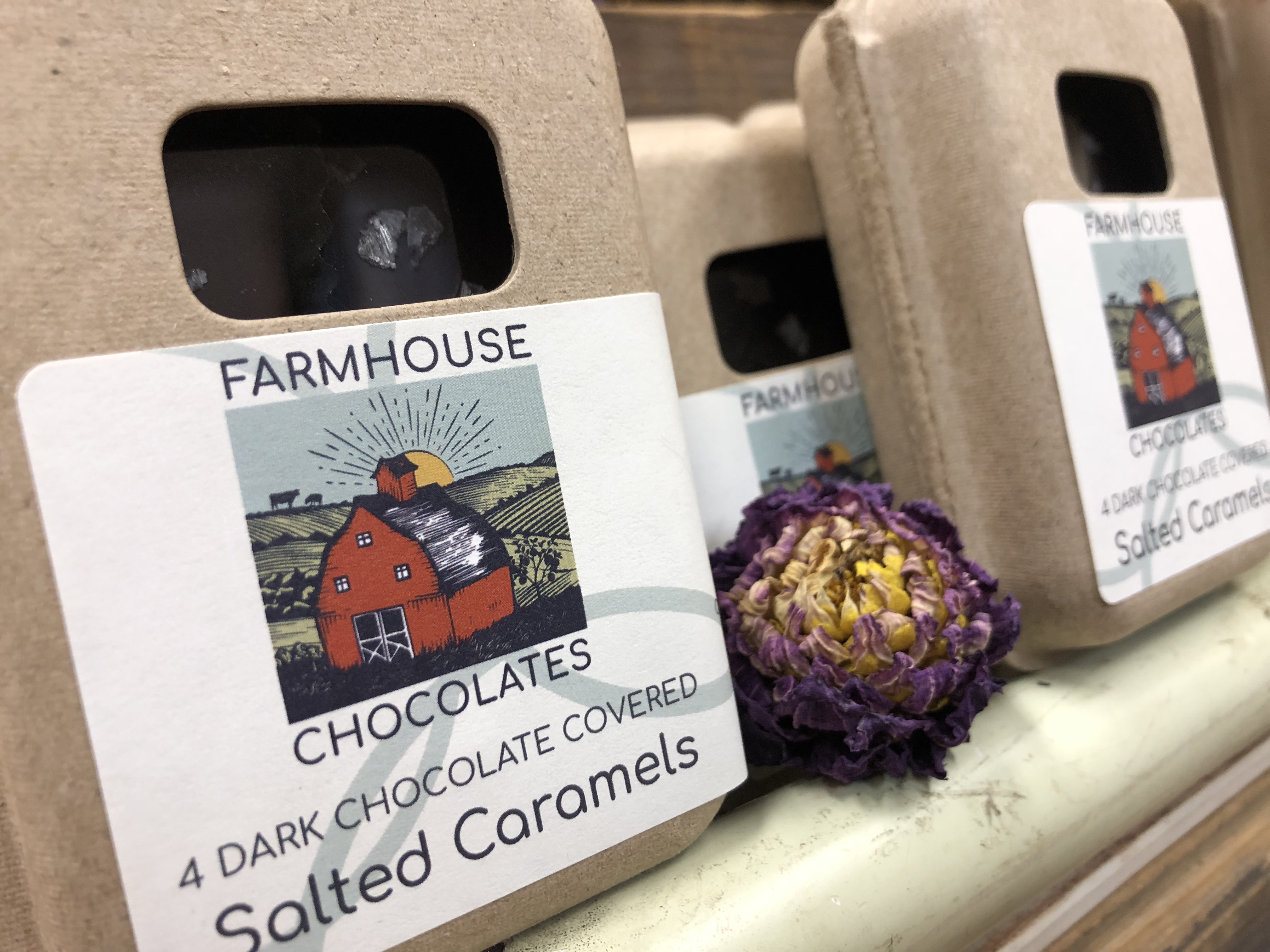 According to the chocolatiers, "our company's ethos centers on the meeting of responsibility and pleasure. Sourcing organic, fair trade, and local ingredients, we carefully craft dark chocolate confections that emphasize taste, texture, and aesthetics as much as they do sustainability and purity of ingredients; ethics reflected in our environmentally friendly packaging and small batch production."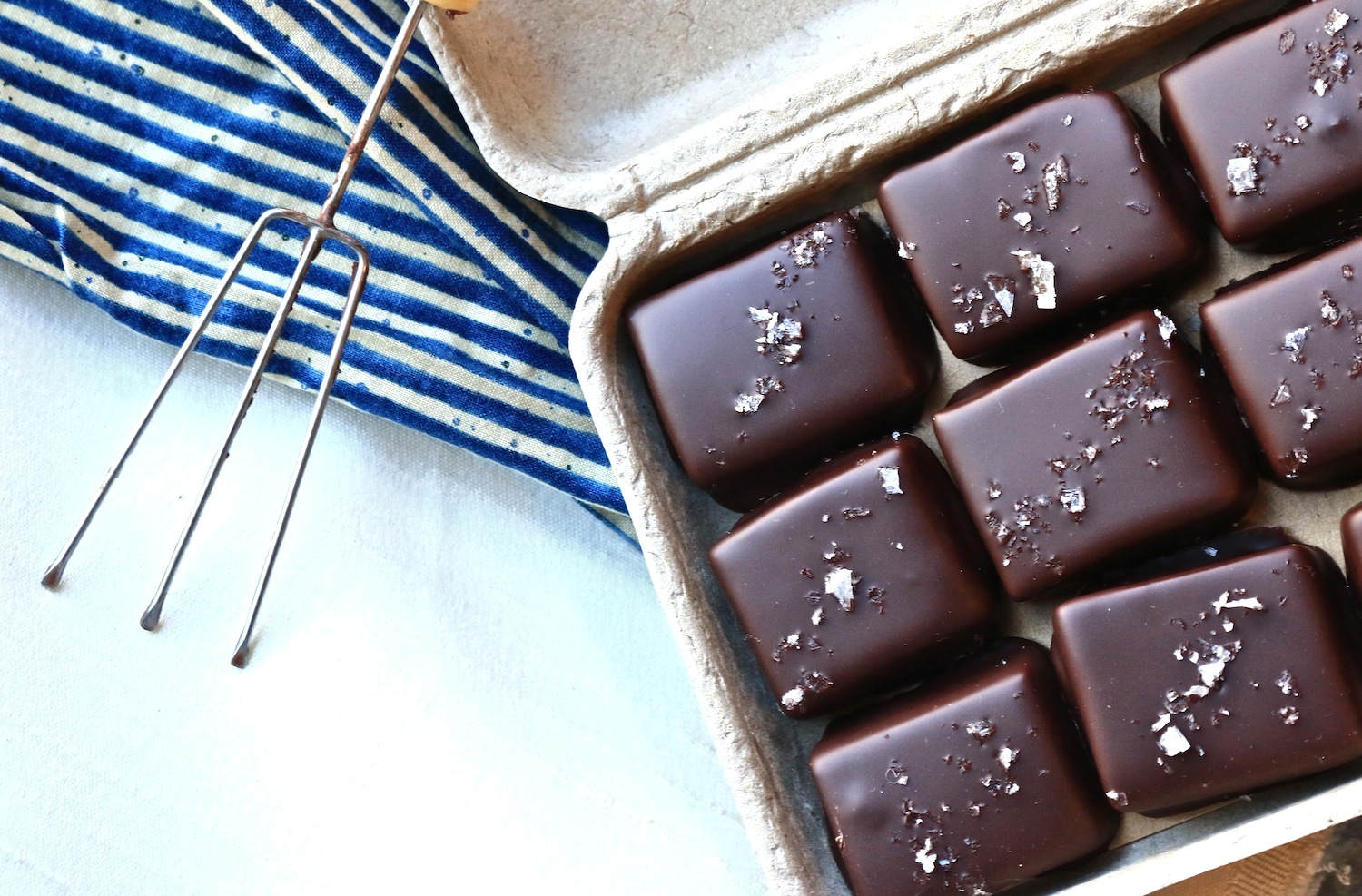 If you'd like to try Farmhouse Chocolates' delicious treats, we'll have a tasting on Saturday, April 1st from 11-2!